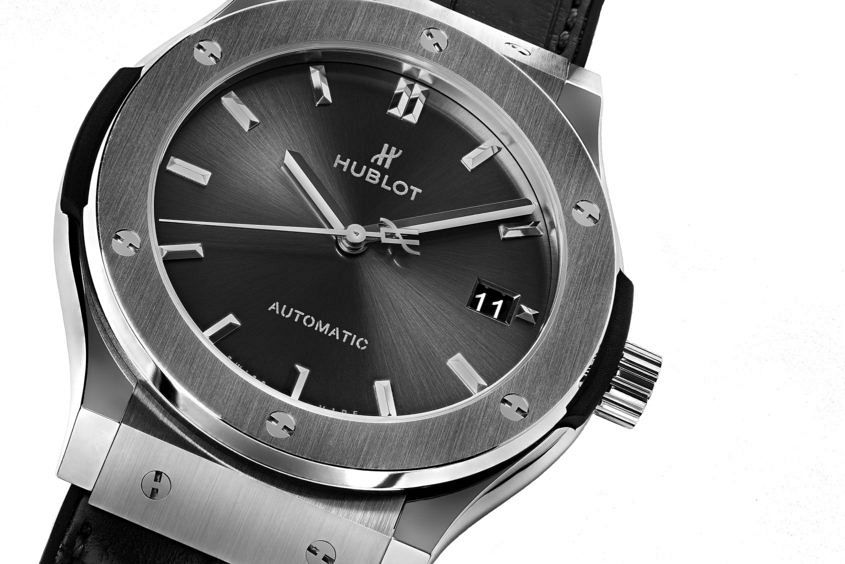 Ever since we laid eyes (and hands) on the incredibly beautiful King Gold Blue model, we've been paying extra attention to the Classic Fusion line. But now there might be a new killer combo to replace the Blue on our Hublot grail list – the Classic Fusion Racing Grey.
The Classic Fusion has a lot going for it in terms of its aesthetics. But more than that it offers an alternative to the perennially popular Big Bang. Perhaps you've already got a watch box full of BB LEs and are looking for something different. Or maybe the hardcore sports vibe of Hublot's mainstay collection isn't your jam. Either way, the Classic Fusion still offers all the key brand DNA features (bezel screws and capped lugs FTW), but in a slightly more subtle package. Basically the Classic Fusion is a typically Hublot take on a dress watch, and it's a winner on the wrist.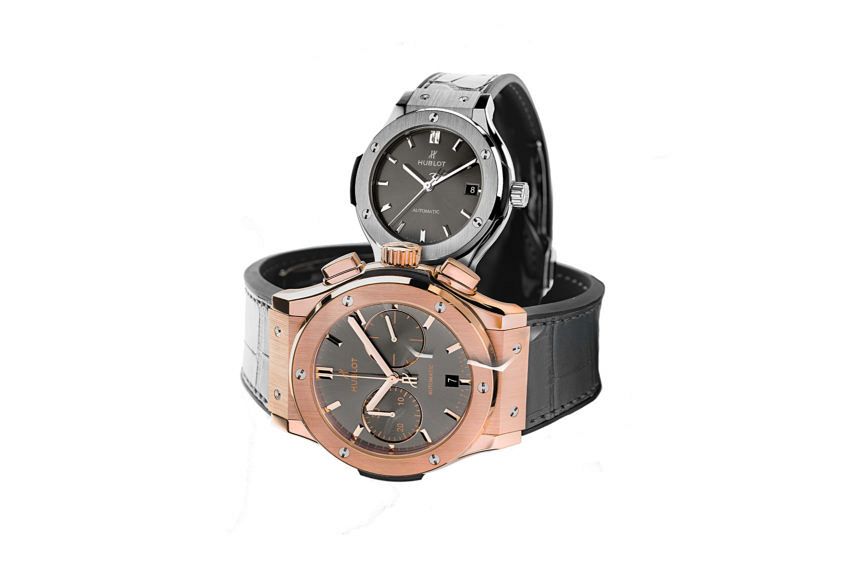 The new Racing Grey collection is offered in 10 models, in either titanium or King Gold, ranging from a petite quartz 33mm model, all the way up to 45mm three hand and chronograph versions. The star of both variants is the rich grey sunray dials. On the titanium models this creates a stealthy, monochromatic look that nonetheless has flashes of brilliance in the right light. Our pick though, is the King Gold. The red tones of the gold, contrasts beautifully with the glittering grey dial, creating a watch that manages to stand out without feeling the need to show off.
Hublot King Grey Classic Fusion Australian pricing
33mm Racing Grey quartz in titanium, $7200, in King Gold, $19,400
38mm Racing Grey automatic in titanium, $8600, in King Gold, $22,900
42mm Racing Grey automatic n titanium, $9300, in King Gold, $24,800
45mm Racing Grey automatic in titanium, $9900, in King Gold, $30,300
45mm Racing Grey chronograph in titanium, $14,000, in King Gold, $39,700