INTRODUCING: The Chanel J12 X-Ray is the clarity you need in your life
Nick Kenyon
Transparency is almost always a good thing, be it in political donations, corporate bonuses or who your local member of parliament is having lunch with. It is a concept that Chanel has adopted as a motif in their watchmaking department, seen in the Boy.Friend Skeleton, their remarkable Monsieur de Chanel Pocket Watch (an almost US$800,000 skeletonised pocket watch set with 7.12 carats of baguette diamonds and held in an 18k white gold and obsidian lion-themed stand), and now most recently with the Chanel J12 X-Ray.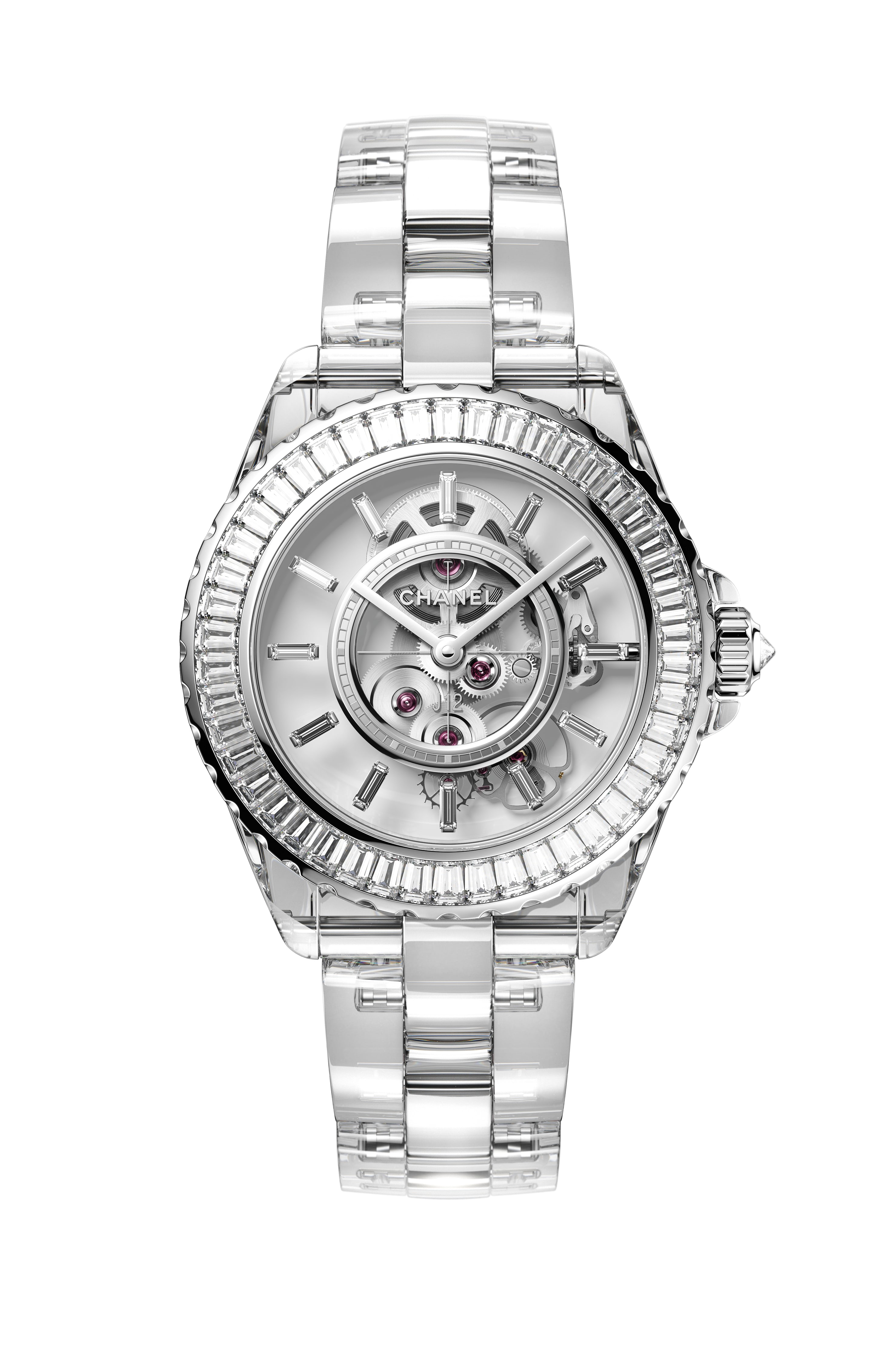 The J12 collection has been making significant strides into the horological landscape of late, winning the 2019 Ladies Prize at the GPHG, and bringing the monochromatic vision of Coco Chanel to life through their full ceramic cases and bracelets. With the Chanel J12 X-Ray, you get the same classic J12 shape except, instead of ceramic, almost the entire watch is made out of sapphire crystal.
The bracelet is entirely sapphire apart from the pins that secure the links to one another; the case and dial are almost totally sapphire, and even the movement has been rebuilt to have sapphire bridges. The bezel and the hour markers are both set with baguette diamonds in white gold to add another dash of clarity that is so over-the-top you can't help but be impressed by it. In fact, the entire watch is so brazen in the ostentatious appearance it gives off, that it's hard to be left with any other impression than the sudden realisation you need to pick your jaw off the floor as you try to wrap your head around the watch that you are looking at. It is a remarkable feat of workmanship to produce such a range of components in sapphire crystal, and all for the unashamed pursuit of making one of the most visually impactful watches ever.
Beyond the unambiguous flexing of watchmaking prowess from a brand best known in the fashion world (though it is worth remembering that Chanel are a part-owner of both F.P. Journe and Bell & Ross), it is a tastefully sized watch at 38mm in diameter and 10.7mm thick. So even if you had pellucid intentions to show off with your new Chanel J12 X-Ray, you don't look like you're compensating for anything by wearing a 50mm hockey puck.
The Chanel J12 X-Ray is limited to 12 pieces and, unsurprisingly, comes with a price tag that if you can afford, are unlikely to need lucidity from a sales assistant. For US$626,000 you can add what is clearly (very clearly) a remarkable piece of horological handiwork to your collection.