It seems like every other week there's a new Casio being unleashed upon the wristwatch-wearing world. And this week is no different, as the Japanese marque has just released this — the Casio G-Shock GMW-B5000TB.
That's right, there's now another 5000-series vying for the attention of all you digital devotees out there, and this one's got a real point of difference.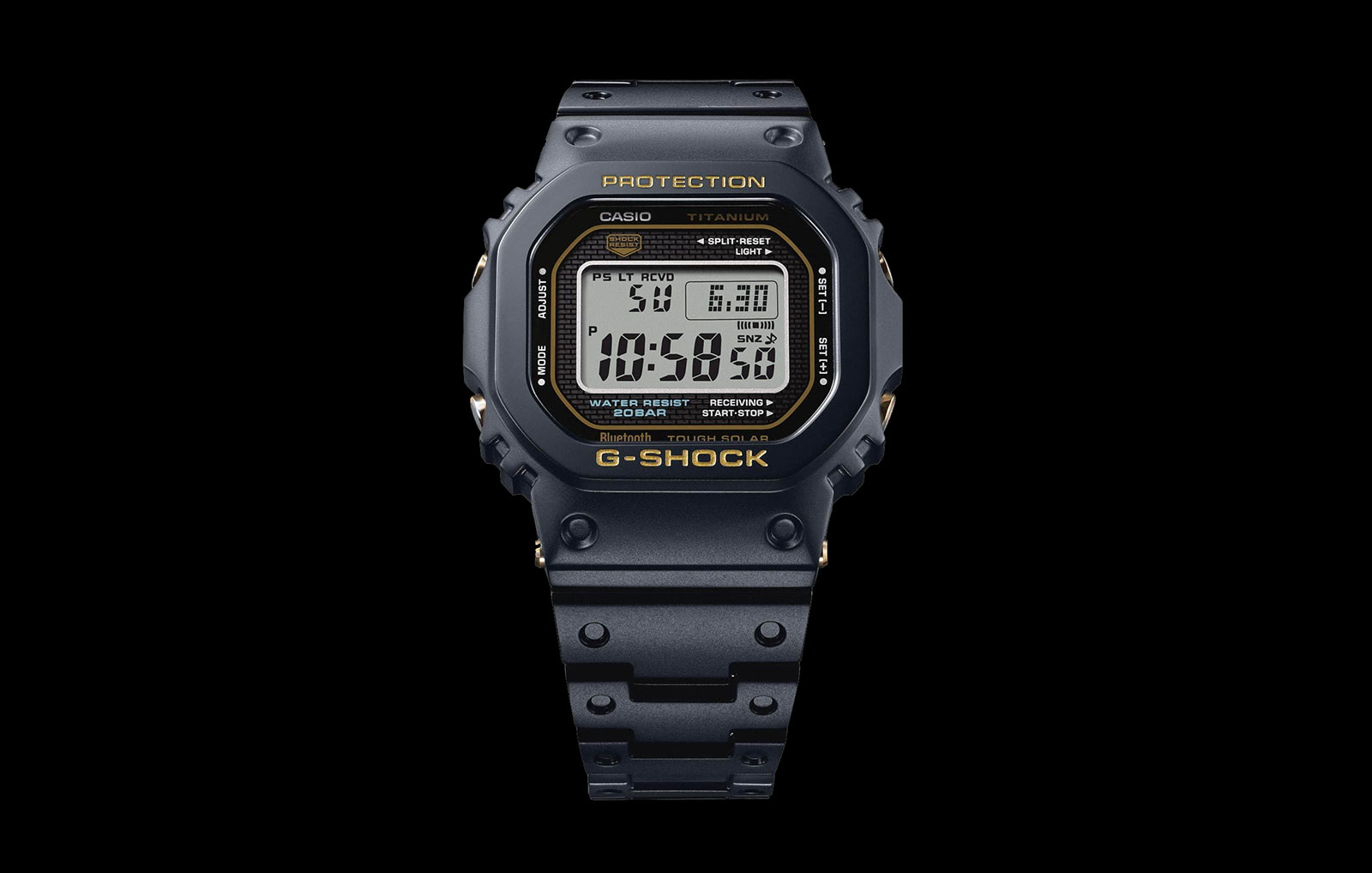 You see, although it may look like it's using the same type of rubber as a regular G-Shock, it's actually a fully titanium case, bracelet, bezel, caseback and buttons.
And if the new titanium wasn't enough, Casio has then gone to the trouble of treating the whole watch to a Diamond-like Carbon (DLC) coating, complete with a textured finish.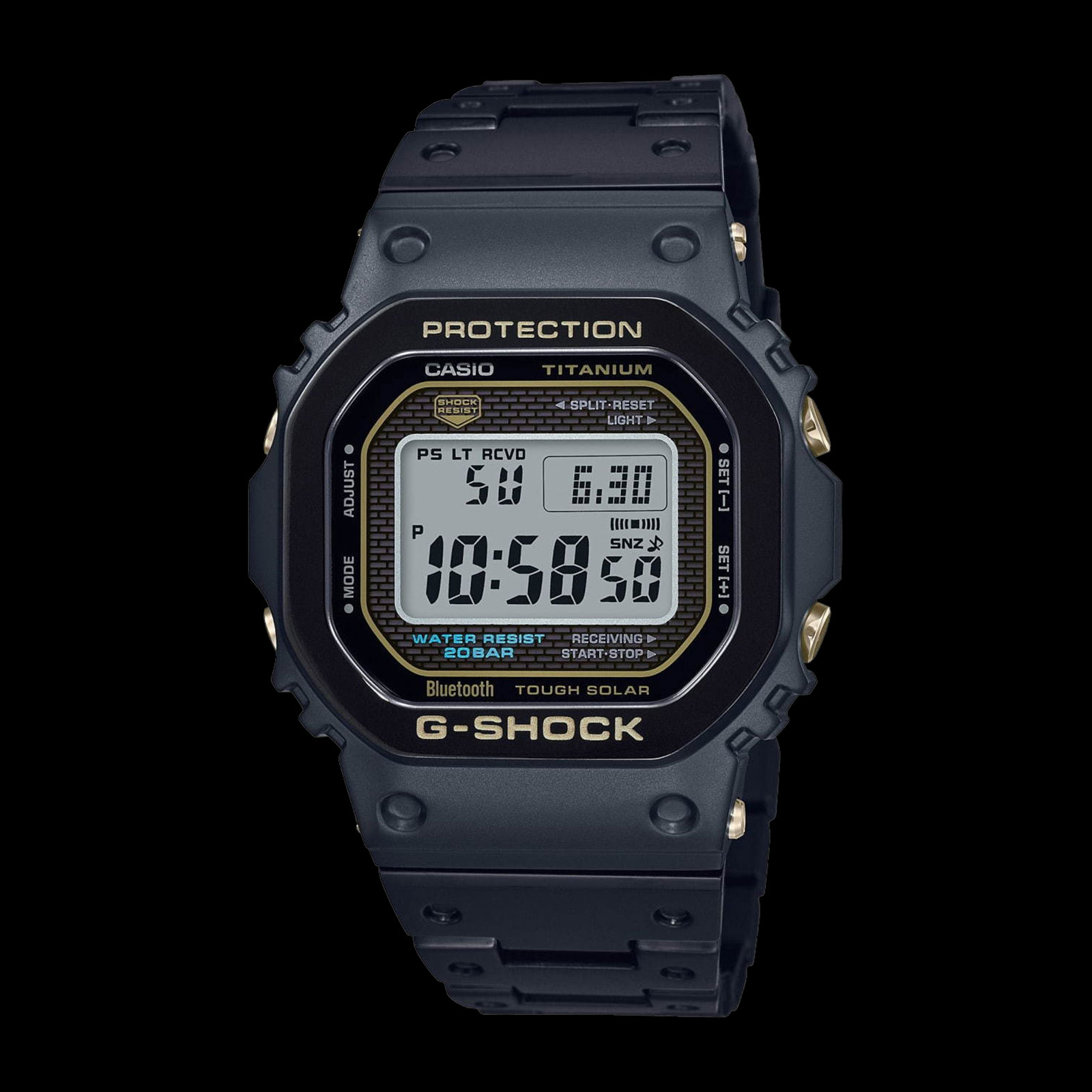 As a result, the new GMW-B5000TB weighs in a whole 57 grams less than its antecedent, the steel GMW-B5000D. The new titanium timepiece also features contrasting gold script and accents, a move that Casio says is a styling tip-of-the-hat to its first-ever G-Shock, the DW-5000C-1B.
Other features of the new GMW-B5000TB include a non-reflective sapphire crystal, an STN LCD display optimised for maximum legibility, and smartphone connectivity that enables users to adjust the settings of the watch.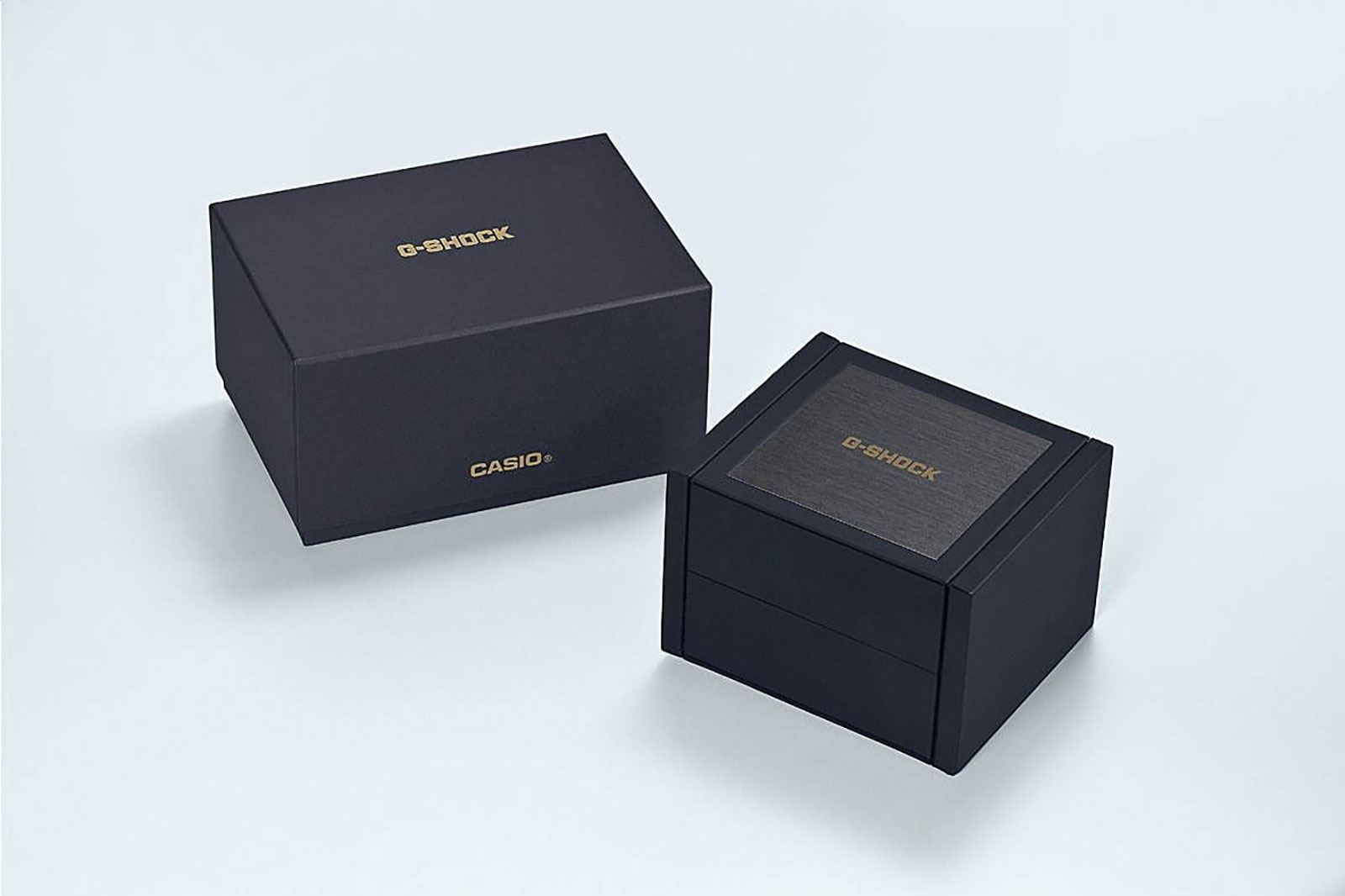 Utilising Casio's impressive Tough Solar power system, the GMW-B5000TB, according to Casio, is capable of continuous operation for 22 months when the watch's power-saving function is applied.
There's no official word on how much the titanium-clad GMW-B5000TB will cost if and when it reaches Aussie shores, but the watch will first go on sale in the Japanese domestic market from the start of November.