Bremont is a brand built, to no small degree, around meaningful collaborations — particularly those in the aerospace sector. And of these relationships there's one that holds pride of place and speaks to the heart of the British brand – Martin-Baker.
Martin-Baker has, since 1946, been one of the most important suppliers of ejection seats and escape systems. Their seats are used on more than 80 aircraft types and have saved 7595 lives. This year marks a decade of partnership with Bremont. The watch collection that is the fruit of this partnership is the Martin-Baker line, a decidedly modern take on the aviation watch, and one that's proven a hit for the brand. Though getting your hands on an MBI is not so easy, as to be eligible you need to have actually seen the business end of a Martin-Baker seat in action.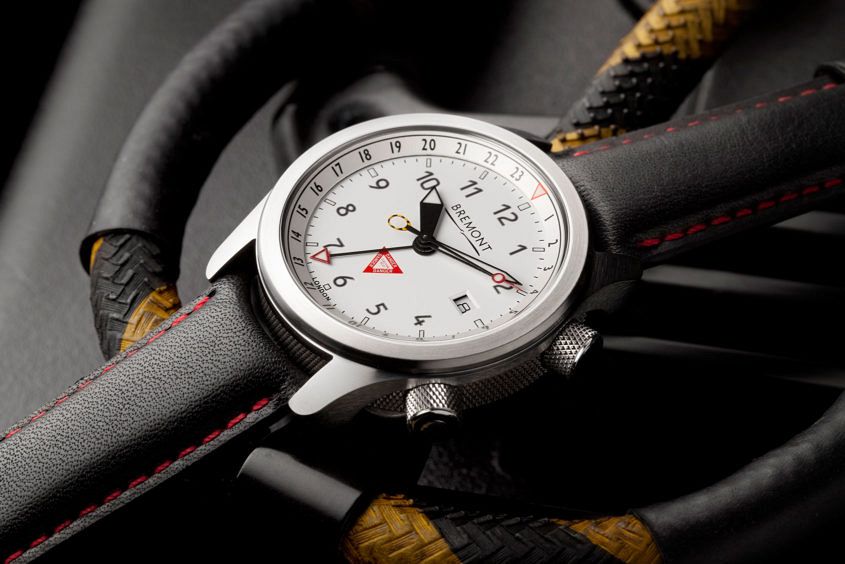 Thankfully for the civvies reading this, this commemorative MBIII is a little more accessible, limited to 310 pieces worldwide. The MBIII/10th is a GMT, with the second timezone hand tipped with a red triangle, a Martin-Baker icon that also appears on the internal GMT bezel and the dial itself (the dial version also features some cool DANGER DANGER DANGER text).
The counterweight of the seconds hand is also the distinctive yellow-and-black pull tag of the seat. Fine details aside, there's no denying the obvious charms of this watch: the dial is pure, and the 43mm steel case, with its trademark knurled middle section and dual crowns, is at once purposeful and stylish. The caseback features a nifty engraving of a Mk16 Martin-Baker seat. The MB watches have always been cool, and that's still the case 10 years on.
Bremont MBIII/10th GMT Australian pricing and availability
Bremont MBIII/10th GMT, limited to 310 pieces, $7100