The watch industry likes to throw the word 'icon' around, often with very little basis in fact. However, when talking about the TAG Heuer Monaco, that moniker is well and truly earned. The disruptive, innovative square chronograph — one of the first automatic chronos on the market — turned 50 this year. I was expecting to see some big new releases at Baselworld, but TAG Heuer held their fire, focusing instead on the revamped Autavia line. So, no big Monaco news at Baselworld.
And, in retrospect, it made sense. For where better to celebrate this significant anniversary than the watch's spiritual ground zero – the Monaco Grand Prix. TAG Heuer has announced the first of five new limited edition Monacos at the Key Largo Villa in Monaco (one for each decade, with the subsequent four to be unveiled at events around the world). This version is formally called the TAG Heuer Monaco 1969-1979 Limited Edition and I've got to say, from press pictures, it looks quite attractive.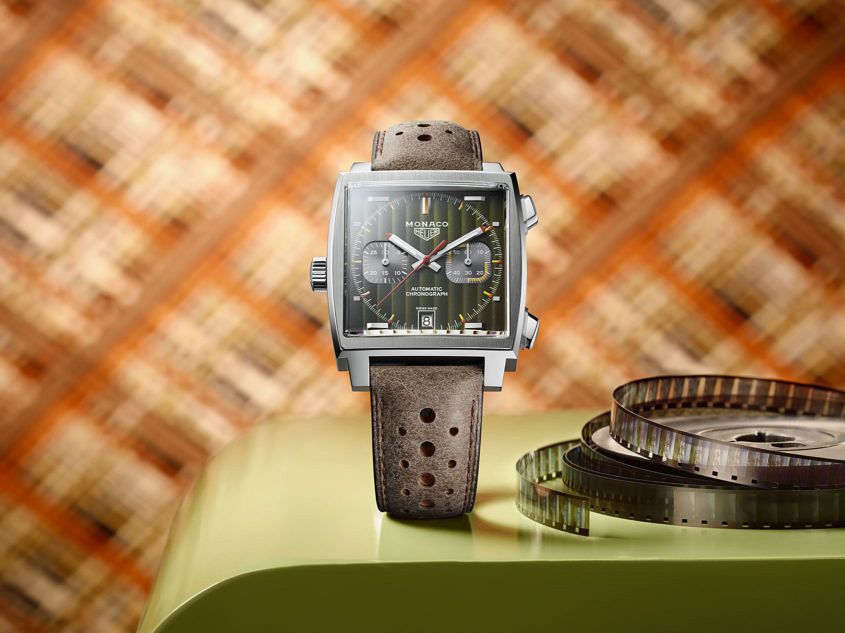 With a deep green face, the dial has been given an uncommon Côtes de Genève finish on the front, with subtle yellow and red highlights. The form factor appears to be the same as the CAW211P, a particularly faithful version of the watch, and one powered (as this one is) by the mighty Calibre 11 movement. The strap here is the rally style we've come to associate with the Monaco, but in a distressed brown finish, with lighter brown peeking through at the holes.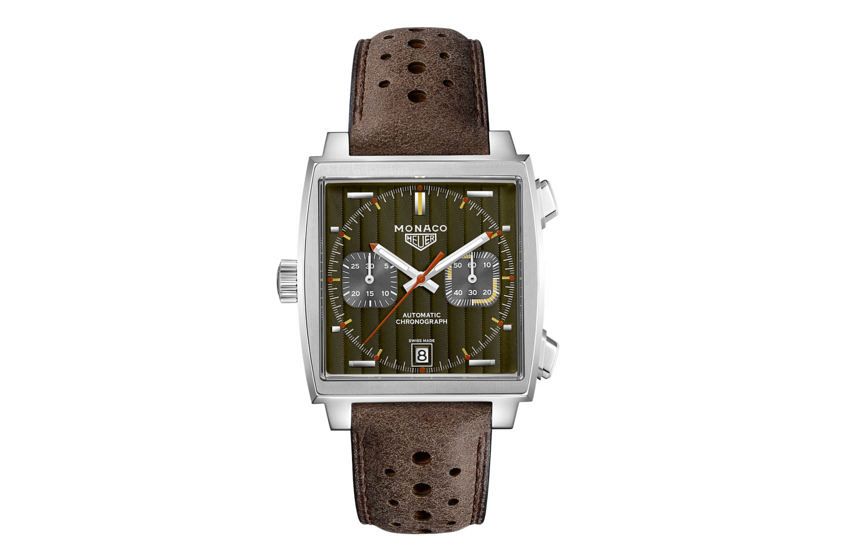 TAG Heuer explains that each of the five limited editions will be inspired by the trends, colours and styles of the decade that it's tied to, and while I may not have been around in the '70s, if everything about that era was as cool-looking as this watch, it's something I can definitely get behind.
TAG Heuer Monaco 1969-1979 Limited Edition price
TAG Heuer Monaco 1969-1979 Limited Edition, limited to 169 pieces, $8600 AUD