INTRODUCING: Supersized gem-set bezels bring the dazzle with the Bulgari Allegra
Thor Svaboe
Jewellery and watches have always been interlinked, but there is a quantum leap from a gem-set bezel to the intricate wrist-worn jewellery of Bulgari. Set deep within their Roman DNA, the pure exuberance of the Italian Dolce Vita comes alive in the Bulgari Allegra. This is dazzling joie de vivre on a strap that willfully crosses the boundaries of fashion and horology.  While there are blued feuille hands on this sparkling mother of pearl dial, here the mundane notion of time telling is but a mere distraction.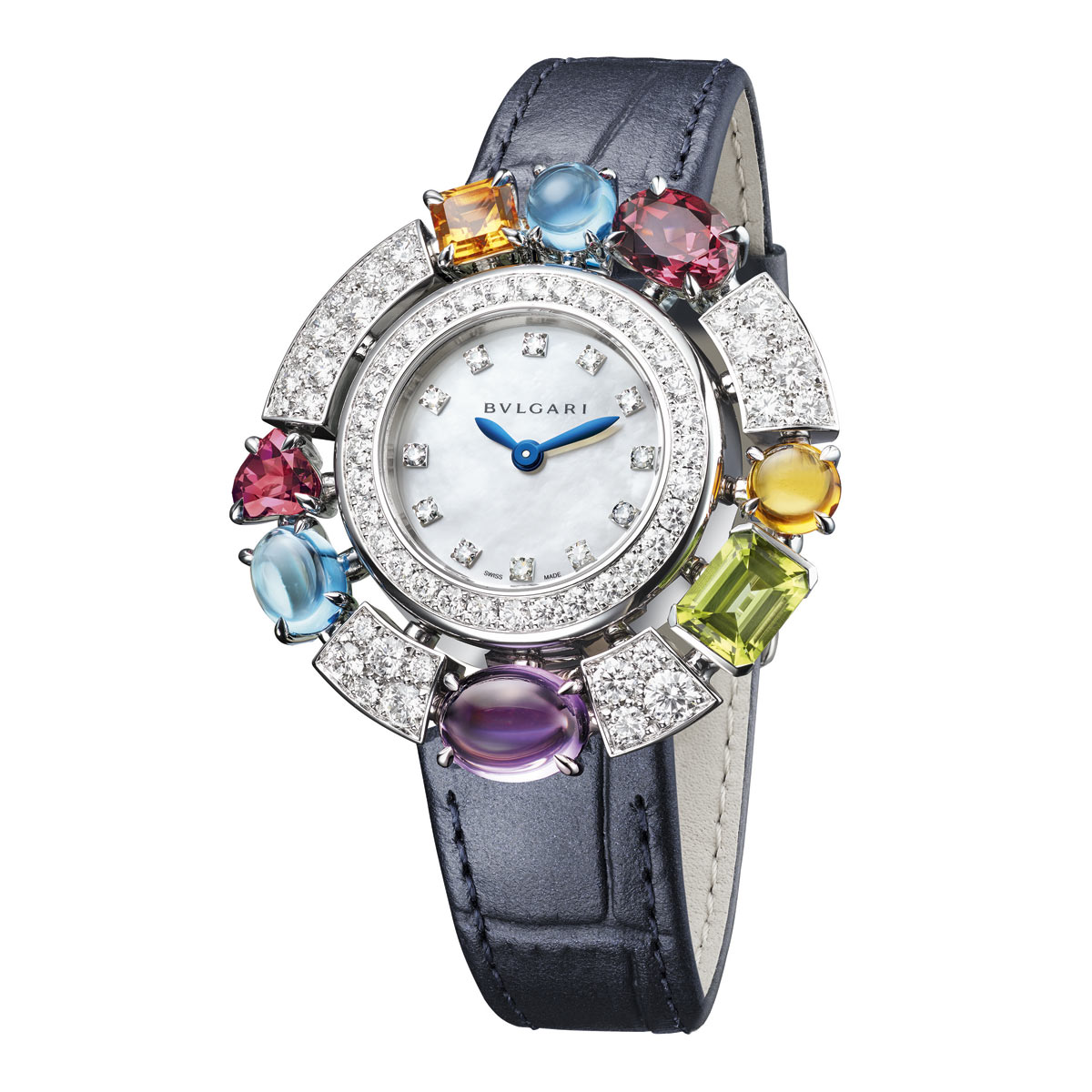 As a bejewelled bouquet of precious metal, for once I fully embrace the notion of my wife being the only person in our household able to pull this off. And why not? Bulgari was a jeweller first, and if Italy had a royal family, there is no doubt in my mind there would be a royal crest on each beautiful inner and outer box from the maison.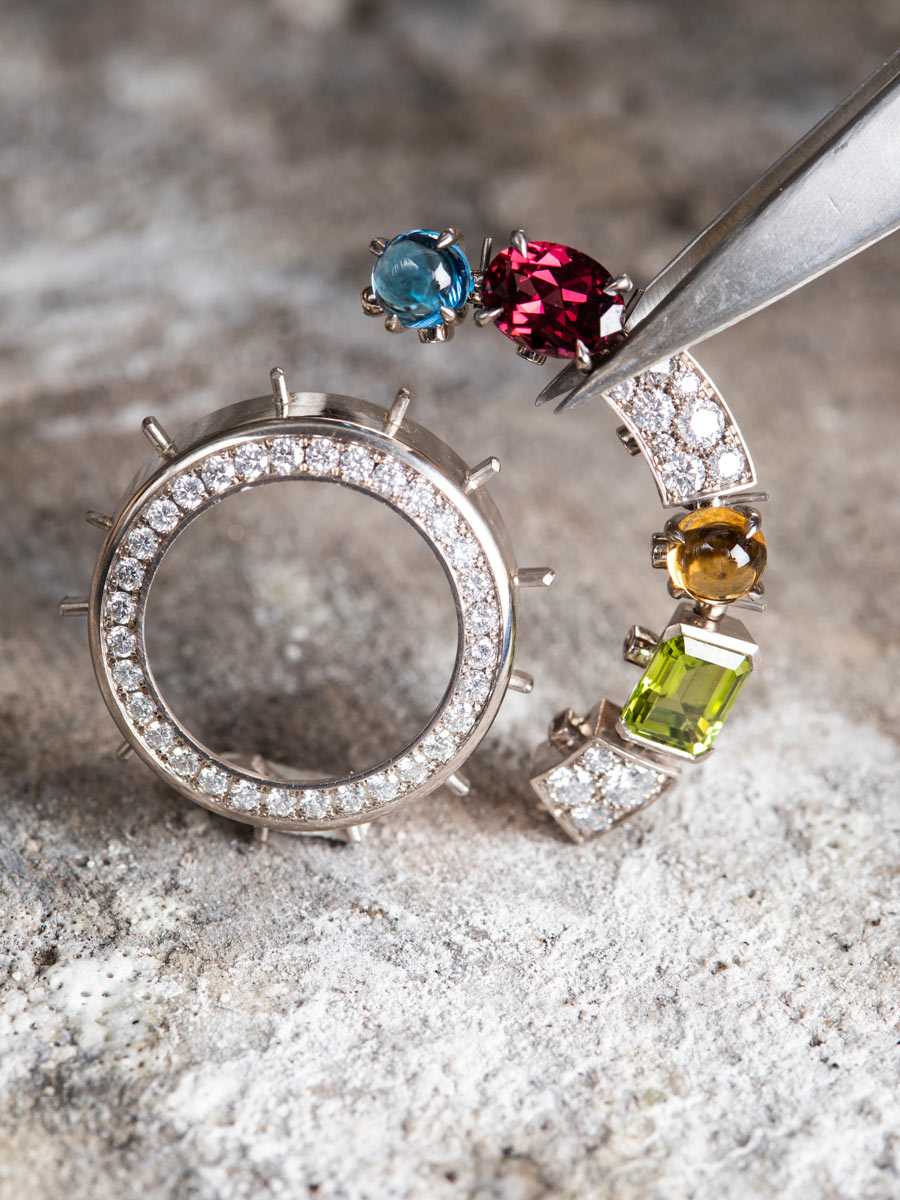 The Allegra is jewellery made art first and a watch only second. It will make you break into a smile from two metres away such is the sheer panache of this garland of jewels. Put on some big Gucci shades and simply take in the brilliance of more than 80 diamonds, some of which are traditionally set as indices on the lacquered mother of pearl dial while others encircle it.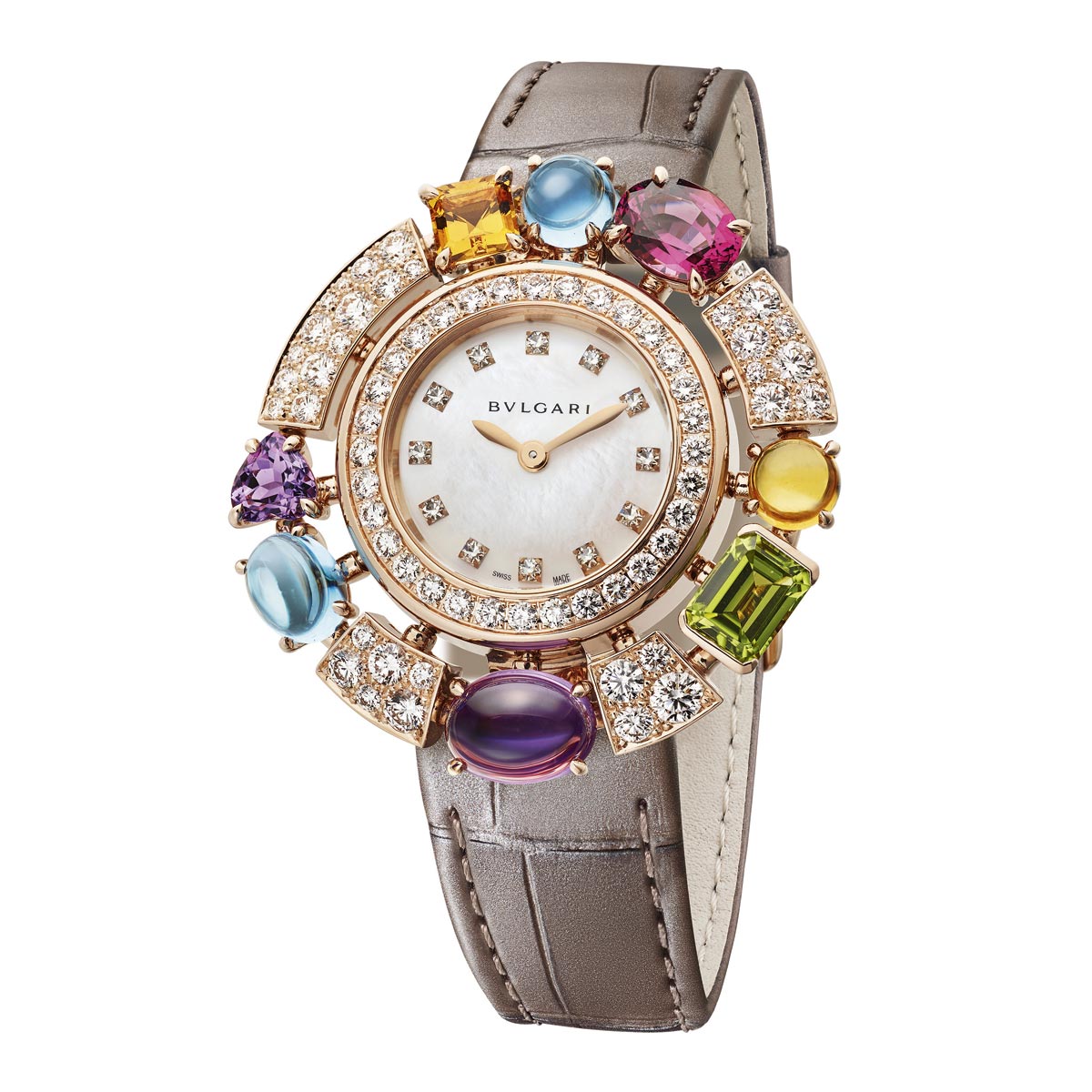 Yes, the round dial is perfectly legible, but that is where normality ends.  The case is like a planet orbited by glowing satellites that are gently moving in a mix of faceted and cabochon organic shapes, from blue topaz to peridot, dazzling purple amethysts and rhodolite. These are beautifully set, gripped by hand-polished gold claws, each trying to outshine the neighbouring stone, interspaced by curved deep petals of gold with pave diamonds.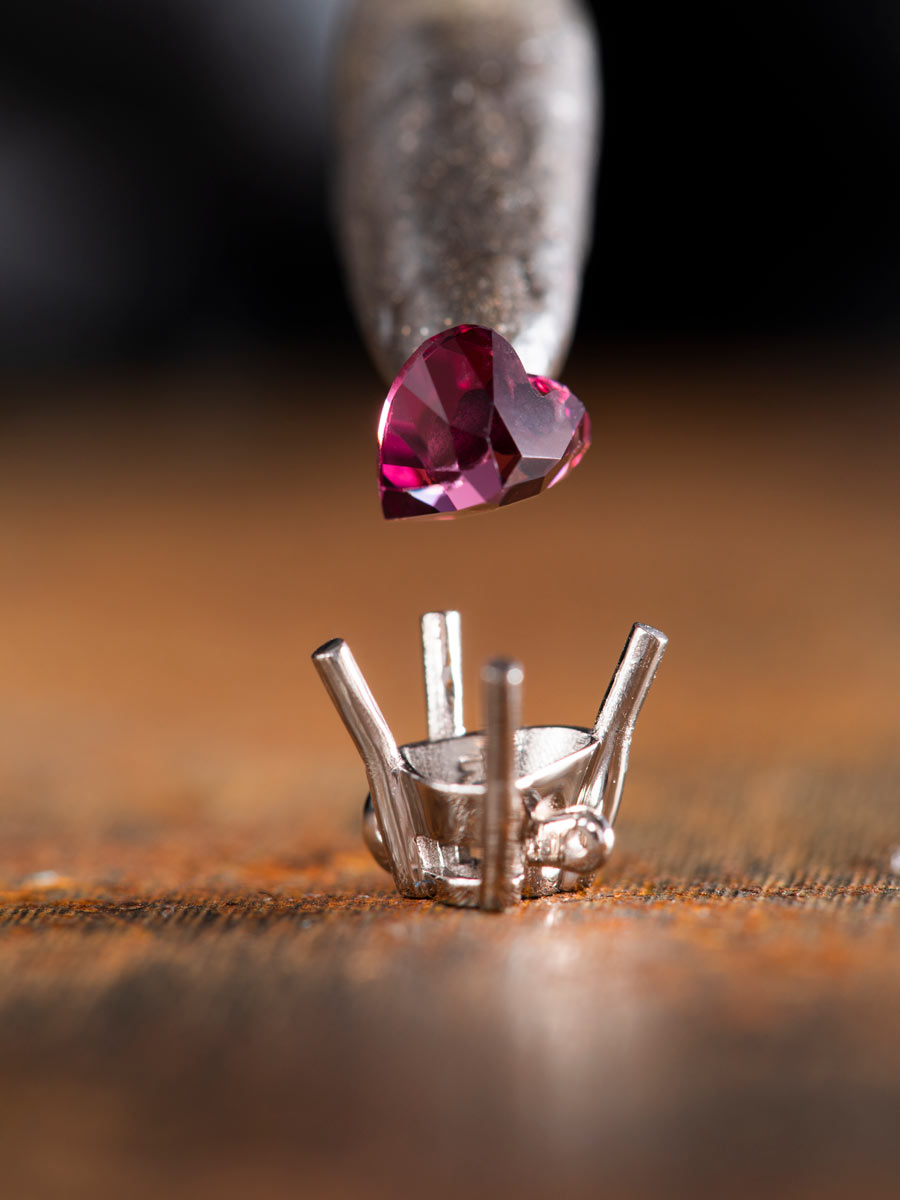 Whether in rose or white gold, not much can outshine the 36mm Bulgari Allegra, its high precision quartz movement imbuing it with the accuracy of a daily wearer. But would you dare? Be prepared to be the unbridled centre of attention as soon as the tiniest sliver of light hits your wrist. Dazzling doesn't begin to do it justice.
The new Bulgari Allegra collection will be available from Bulgari boutiques and retailers.
Made in partnership with Bulgari. However, the opinions expressed in this article are our own in accordance with our Editorial Policy.