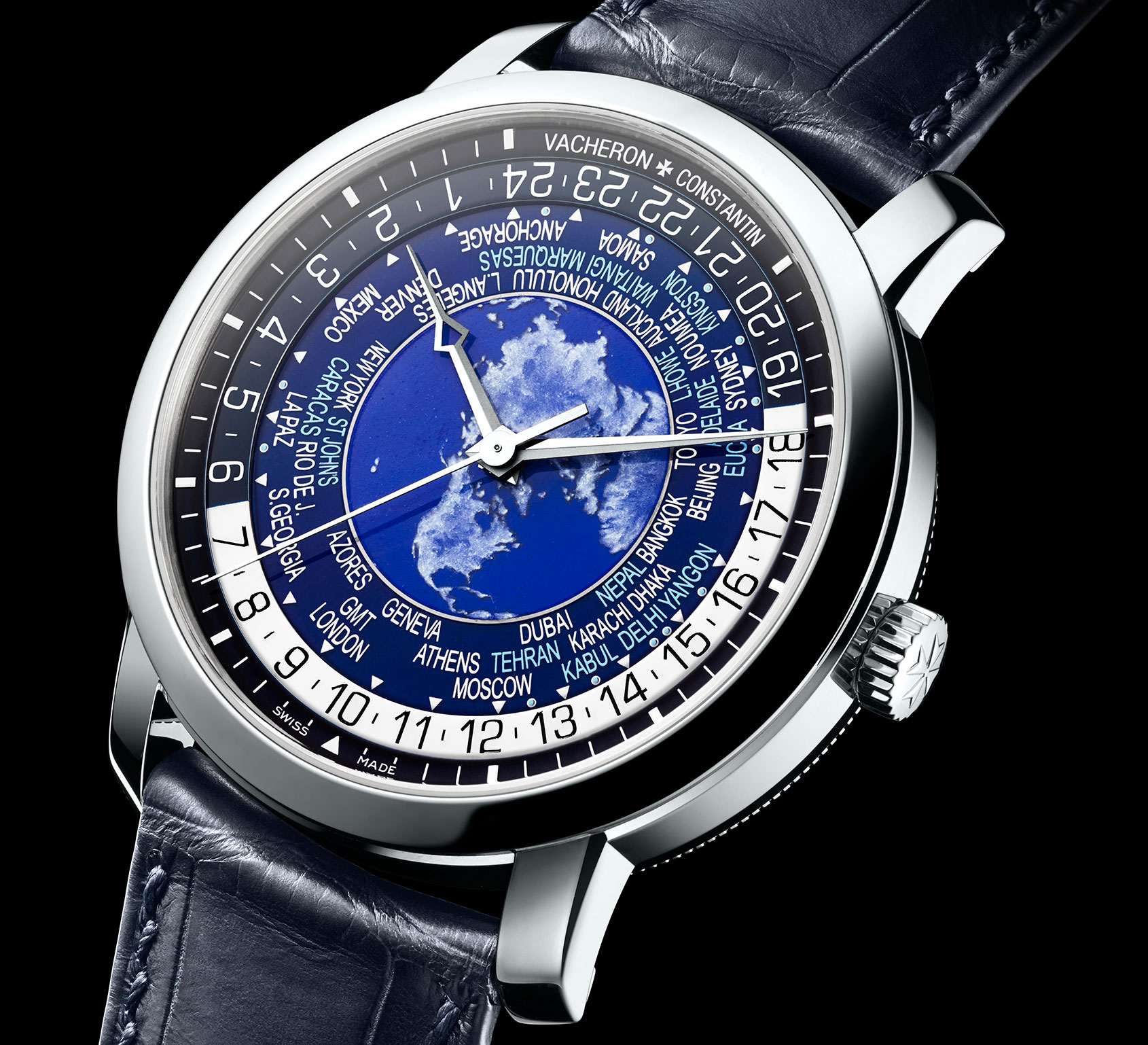 Not content to wow us with an exceptionally assured and complex SIHH collection, Vacheron Constantin have just announced their latest, highly limited (like, 10 pieces limited) version of the Traditionnelle World Time, originally shown in 2011.
First of all, this 42.5mm Traditionelle is cased in platinum. Most of the time that's special enough, but in this instance the heavy metal pales in comparison to the enamel dial. Comprised of three overlapping discs, the dial of the World Time is already a complex beast, but it's elevated even more through the use of opaque and grisaille enamel techniques. At the centre of the dial is a golden map of the northern hemisphere, hand-painted in a scale so minute as to require the use of extra-fine brushes and even pins. Set in a sea of the richest blue, the cloud-like landmasses are surrounded by the names of the cities which themselves are also hand-painted – adding up to a dial that necessitates a huge amount of work. We're talking 20 hours of handcrafting, and 10 painstakingly precise hand firings to achieve the most perfect of finishes.
Don't be fooled by the pretty face though, as there's plenty going on behind the dial. The Geneva Seal certified calibre 2460 WT is quite unique in the world of fine watchmaking, as it can simultaneously display the world's 37 time zones (the 24 regular ones as well as those offset by 15-minute increments). The photogenic movement is visible through the clear caseback, and only partially obscured by the 22-carat gold rotor. A deep blue alligator strap completes the look.