The limited edition watch is a tactic used by watch brands that is receiving increasing numbers of eye-rolls as dozens are churned out each year. But where many brands simply change a dial colour and limit production to 200 pieces, Bremont has been making limited editions with a difference. Cutting through the noise of endless small production runs that are small because a marketing department suggested it, Bremont limited editions are limited for good reasons, such as the Bremont H-4 Hercules having an original piece of the H-4 "Spruce Goose" inlaid in the rotor, or the Bremont Supersonic containing a piece of Heathrow's last remaining Concorde. In their latest limited edition, they have worked with Rolling Stones guitarist Ronnie Wood on the eponymous Bremont Ronnie Wood "1947 Collection".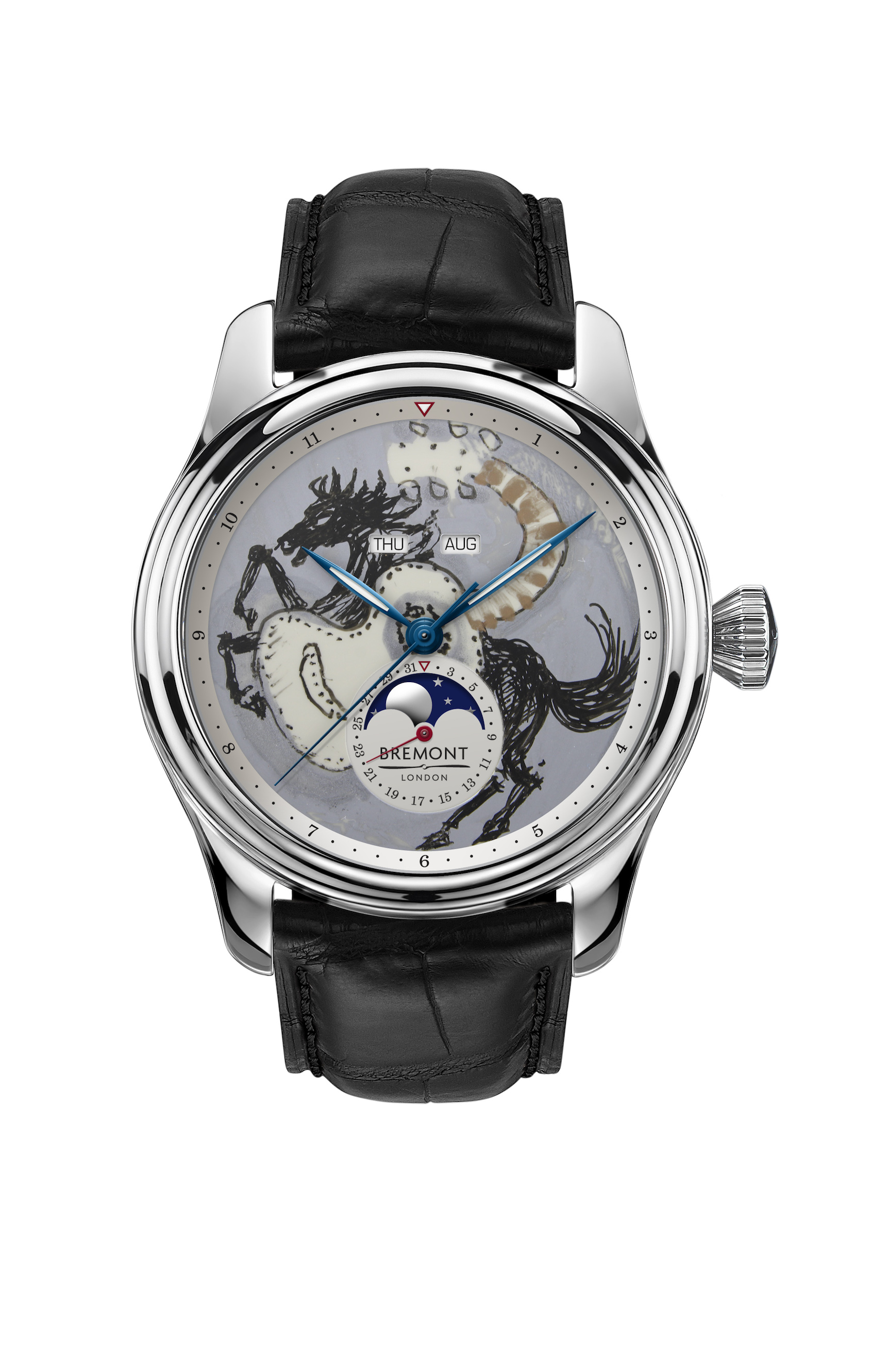 While Wood is known around the world for his part in one of the most successful musical acts of all time, he is also a talented visual artist, even being featured as a child on a BBC program after winning a sketching contest. He studied at the Ealing Art College when he was a young man, which was the same school that Freddie Mercury and Queen also studied art.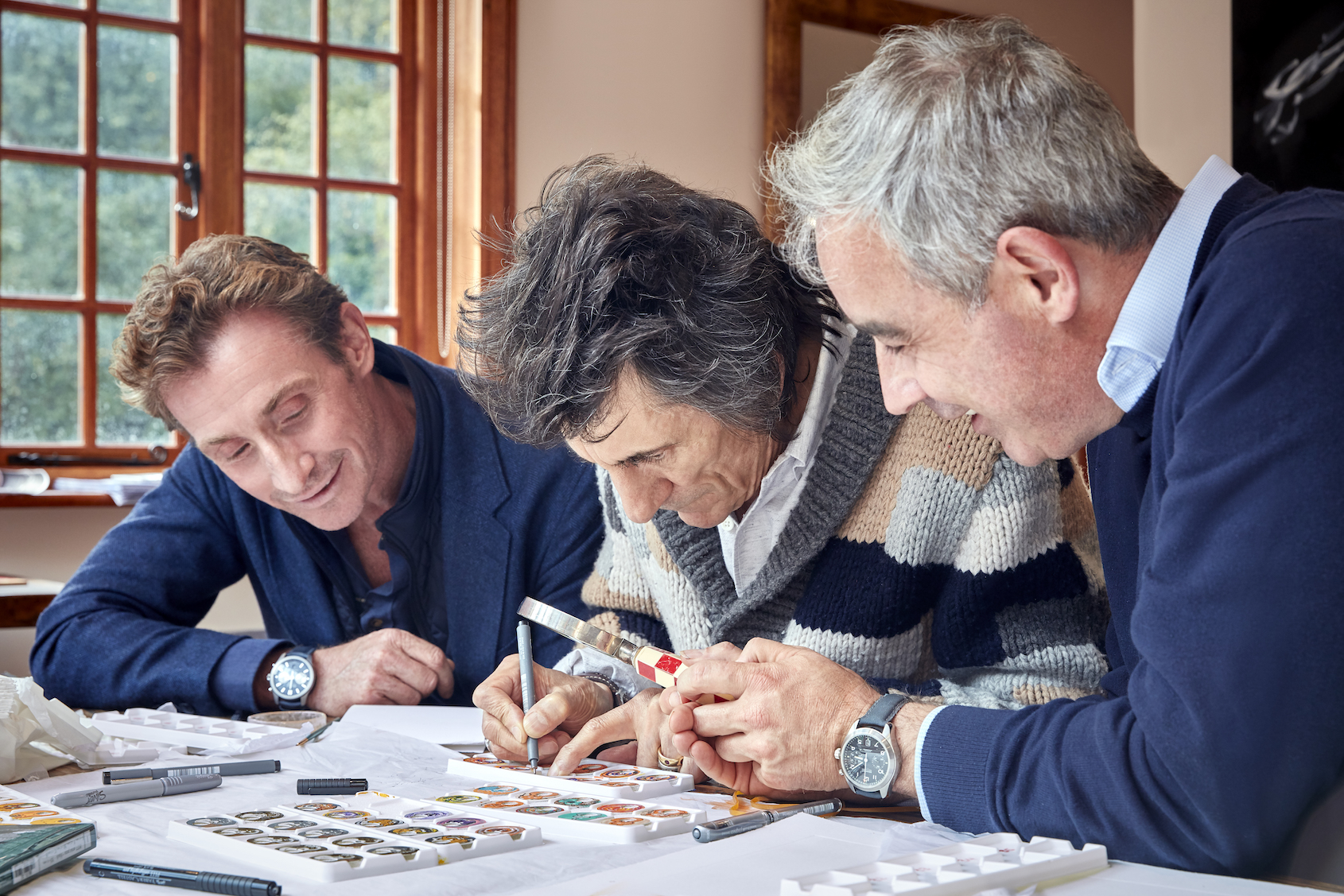 In his latest project with Bremont, Wood has hand-painted 47 unique dials that will be cased in 42mm white gold Trip-Tick Bremont cases, and covering a moonphase movement from the Swiss Vaucher Manufacture Fleurier.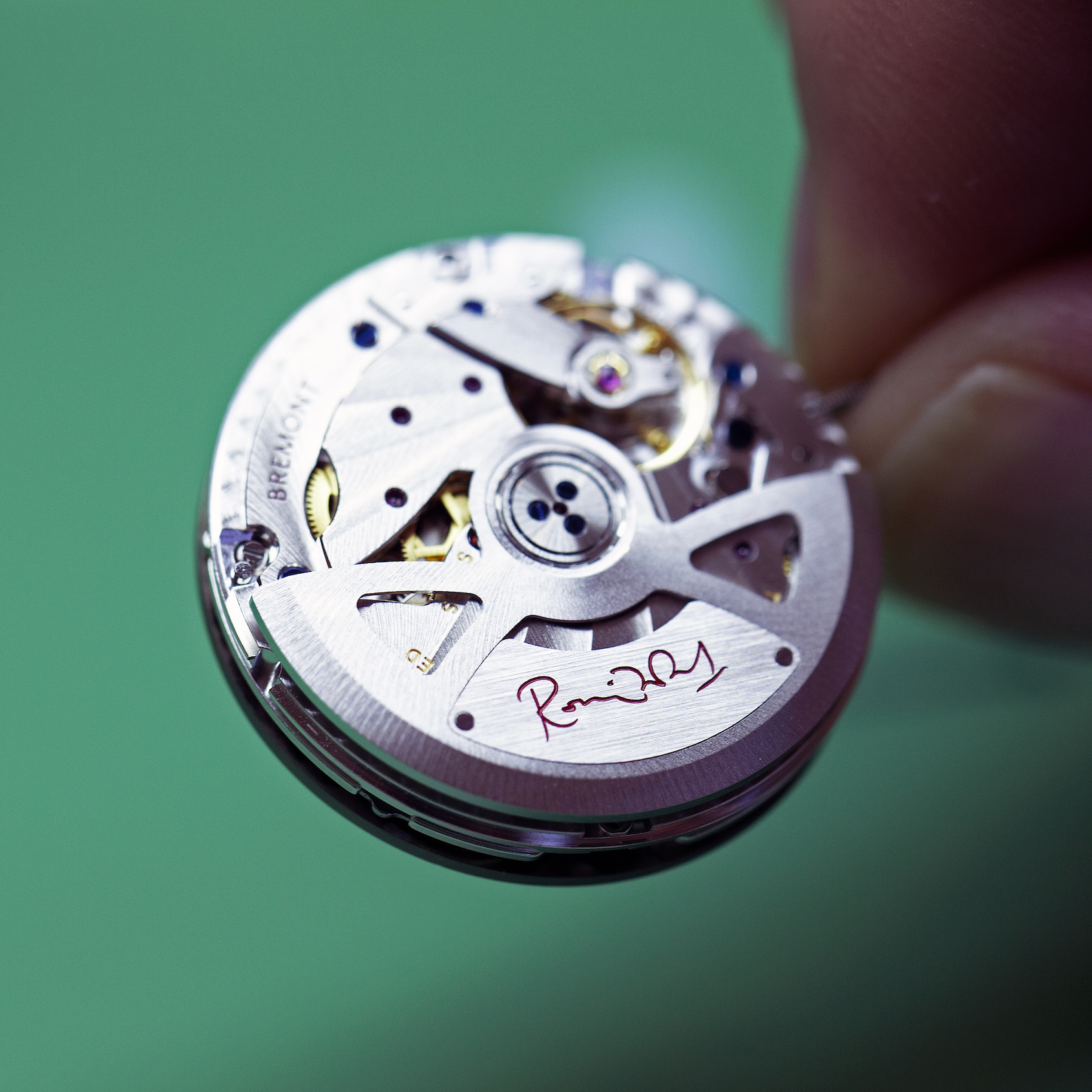 While each dial is unique, it is clear they all share the same painter, with motifs of guitars, horses and the word "ROCK" a consistent theme across the collection. The blended pastel tones and graphic forms that approach the abstract remind of Wood's artistic education being placed in the Swinging Sixties, when his musical career was established. This is not the first time Bremont has collaborated with Wood, with the brand's founders Nick and Giles English commissioning several hand-painted ships' clocks from Wood in recent years.
The pieces from the Bremont Ronnie Wood "1947 Collection" have an Australian RRP of $69,995, and a selection will be available from the Melbourne Bremont boutique.