Seiko's year of living prolifically – while seemingly oblivious to a global crisis – continues afoot. After releasing dozens of watches already this year, to almost unanimous praise from fans and press alike, they have done it once again with the Seiko Prospex SPB185 and SPB187, two watches that look familiar for lots of reasons.
Taking inspiration from the historically important Seiko Automatic Diver ref. 6159-7001 from 1968, which was the second dive watch design produced by the brand, this design was reproduced in near facsimile early this year with the Seiko SLA039J1, a watch that celebrated the 55th anniversary of the first Seiko dive watch in 1965. But the look of these two new SPB18X references is updated to be more modern, thanks to a slightly sleeker case profile and new dial and bezel options.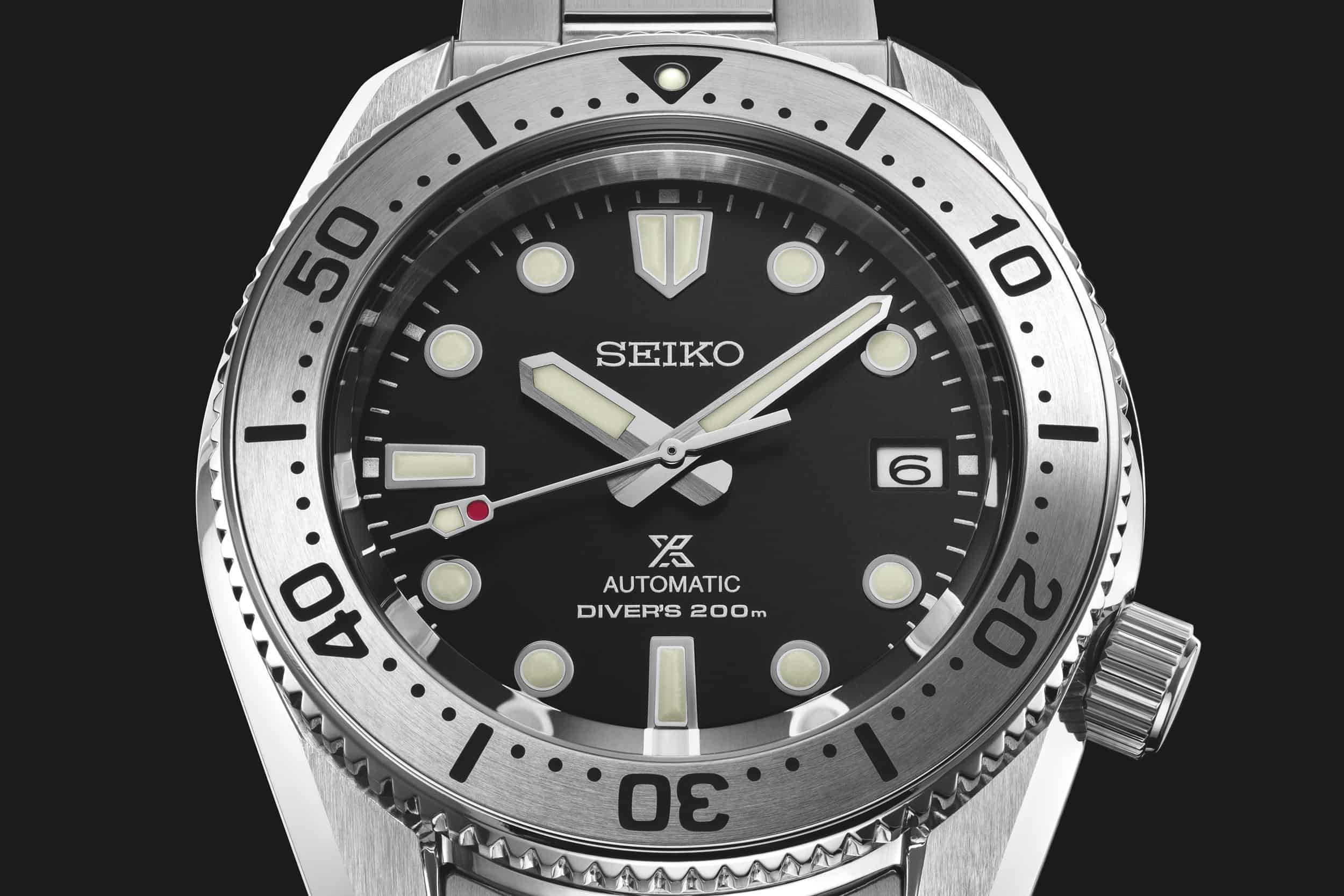 The stainless steel cases of both examples measure 42mm in diameter with a 12.5mm thickness, which isn't petite but is much lighter on the wrist than the similar Seiko SPB077 reference from 2018. The case sides and lugs are angular, a fact that is highlighted by the vertically brushed finishes of these watches, with those lug angles tapering nicely into the stainless steel bracelets. Just like the Seiko Automatic Diver ref. 6159 from 1968, the crown is located at 4 o'clock, which is not only a part of the Seiko dive watch design language at this point, but also goes a long way to further slimming the case profile and making it less likely the crown will dig into the back of your hand.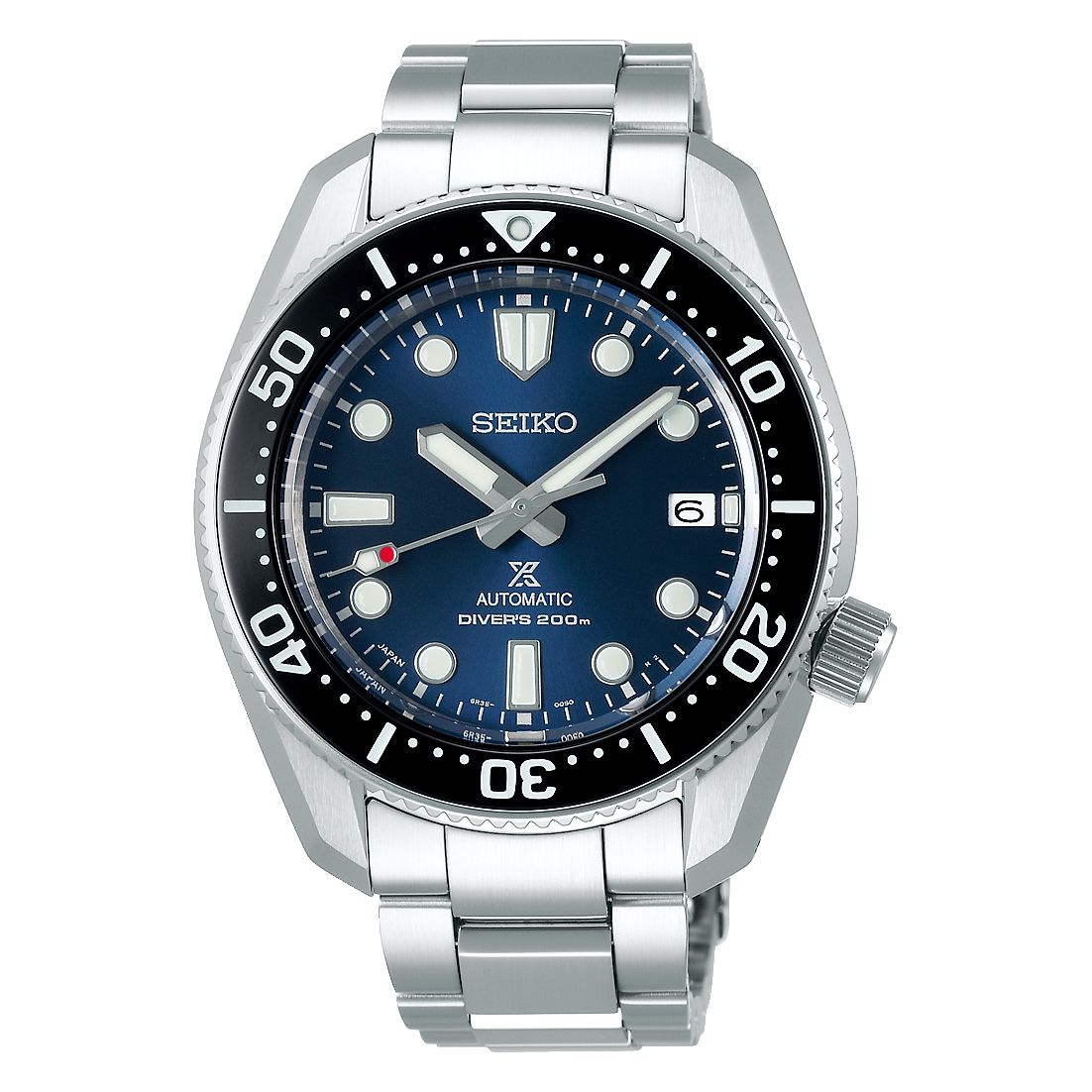 Where these two references differ are the dial and bezel configurations. The SPB185 features a matte black dial and a utilitarian brushed stainless steel bezel. Black dials are far from uncommon, but Seiko rarely produce dive watches with steel bezels, giving this an exciting look from the watchmaker. In contrast, the SPB187 is equipped with a black aluminium bezel that is much more in line with the rest of Seiko's dive watches, and a sunburst brushed blue dial. The hands of both watches are sword-shaped, with the minute hand tapering slightly at its tip, and the seconds hand featuring the same red pop as the popularly received Seiko SPB151J and Seiko SPB153J references that were based on the classic 6105.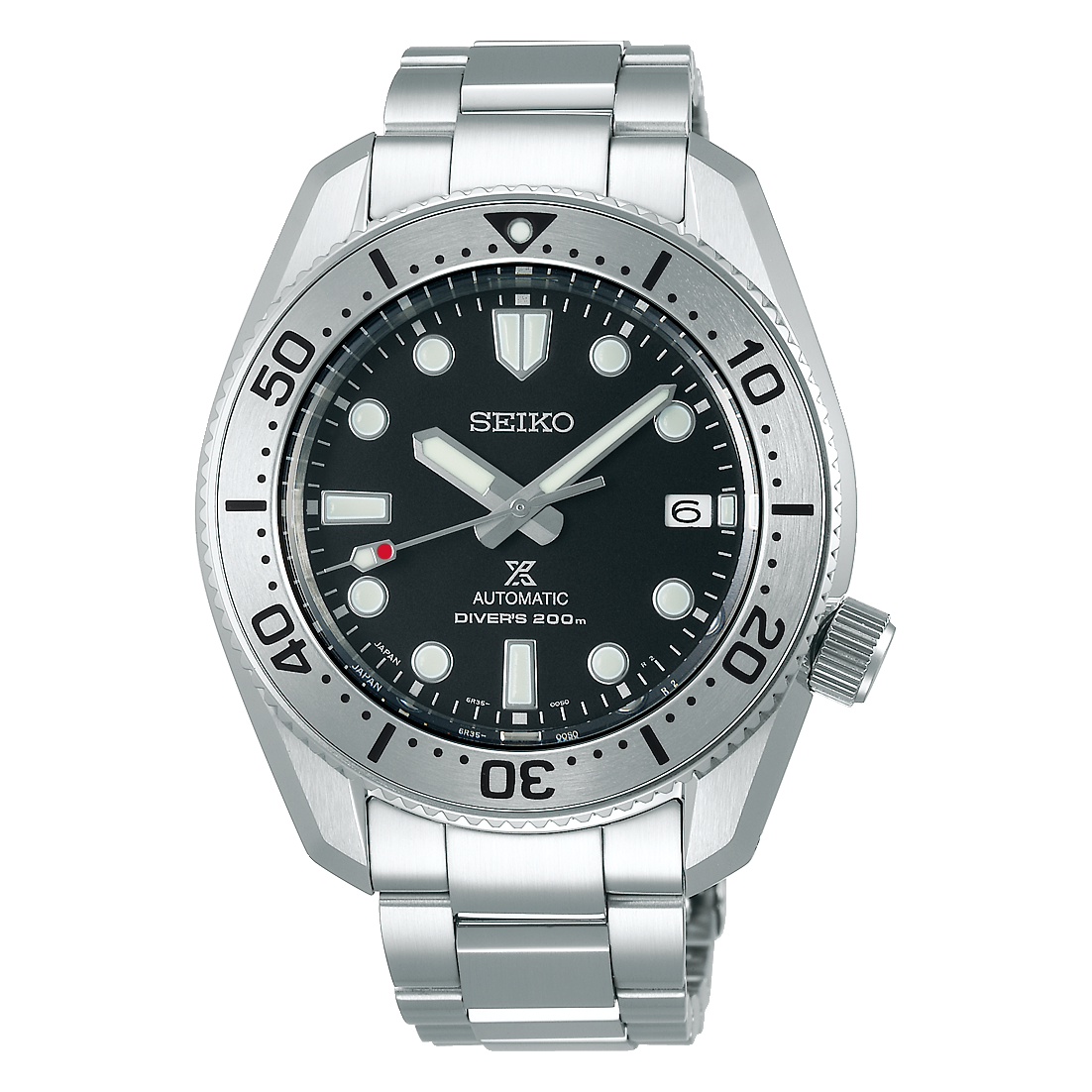 Both the Seiko Prospex SPB185 and SPB187 are powered by the in-house automatic calibre 6R35, which is the movement of choice for most mid-range Seiko dive watches. It features 70 hours of power reserve, and also has a handy date function. As new permanent members of the Seiko Prospex range, these watches hit the sweet-spot of heritage inspiration while still feeling thoroughly modern in their design and execution. They come from very good stock, but no one is going to think either of them is a vintage watch.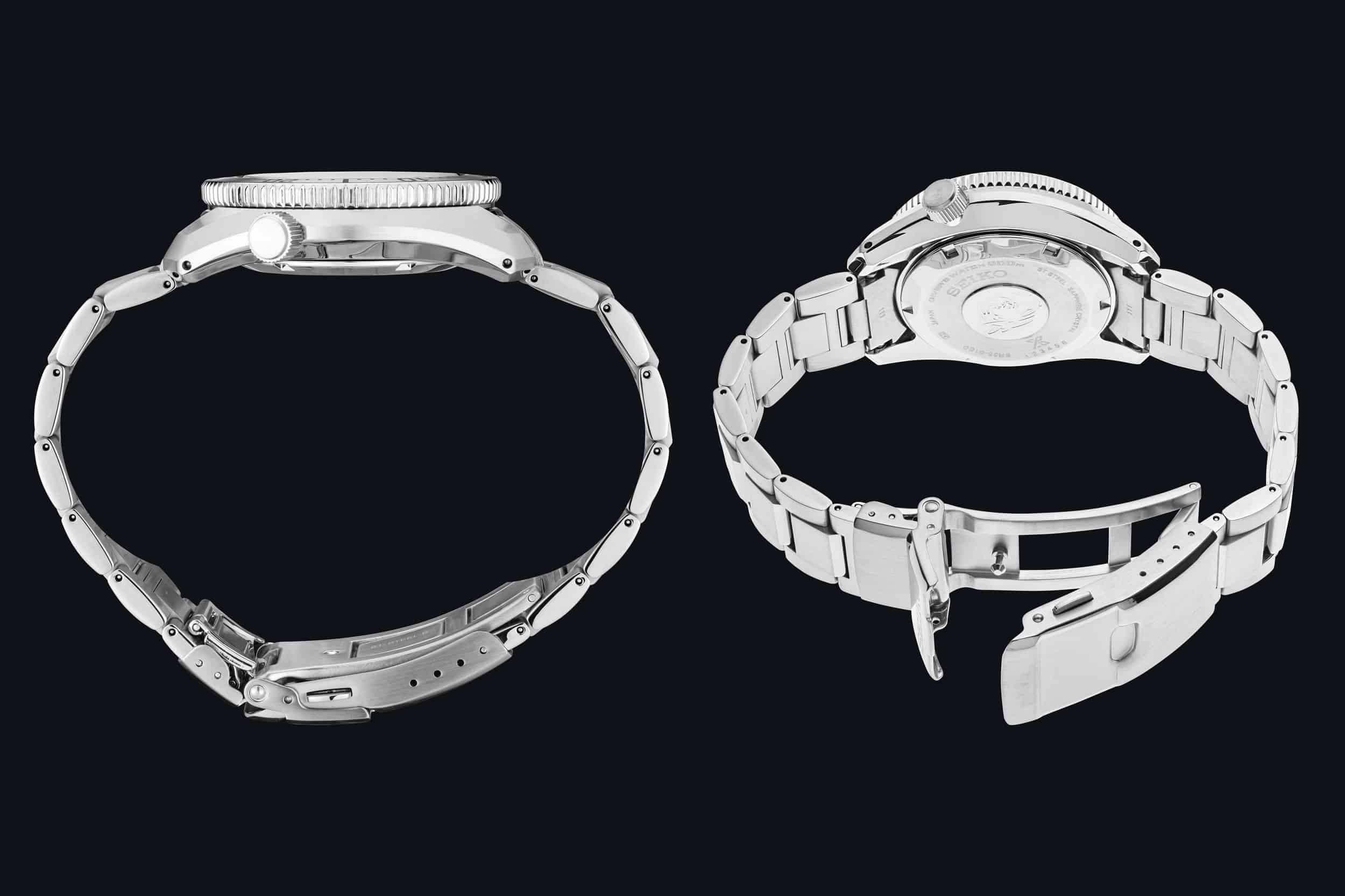 Seiko Prospex SPB185 and SPB187 price and availability:
Both the Seiko Prospex SPB185 and SPB187 are $1895 AU, and will be available from December 2020.