Omega releasing a new Speedmaster model at Baselworld 2018 is hardly the biggest surprise ever, but still, the high contrast black and yellow colour scheme and novel dial design make the Speedmaster Dark Side of the Moon Apollo 8 an interesting, attention-seeking addition to the family.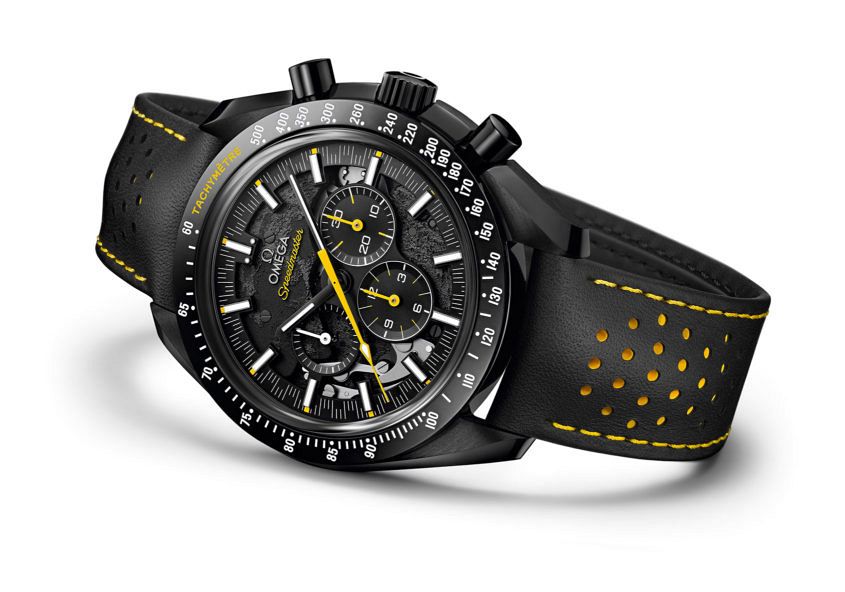 Vital statistics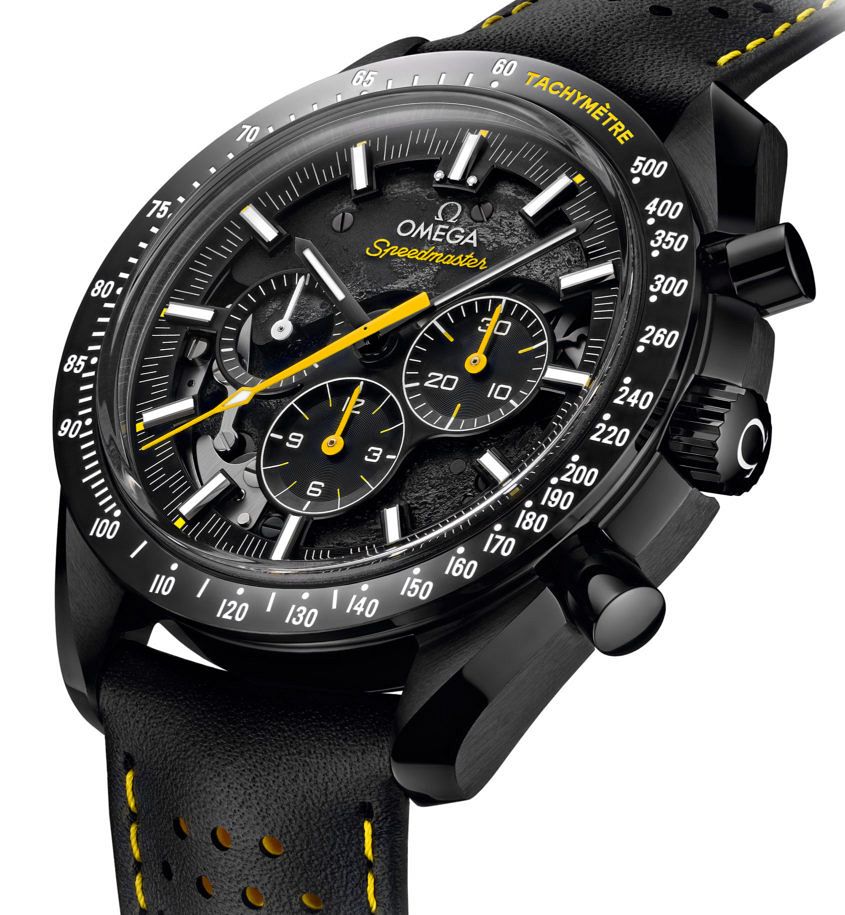 Fifty years ago, Apollo 8 was the first mission to orbit the moon, and actually see the dark side of the moon. So the black, zirconium oxide ceramic Dark Side of the Moon is an obvious choice. And while Omega say the choice of yellow is inspired by the original Speedmaster Racing and associations with speed, really what it comes down to is the fact that it looks cool. But what's really interesting about this watch is the dial. It's skeletonised, which is unusual for a Speedy, and the plates and bridges have been given a dark lunar makeover, courtesy of a laser ablation technique. In a cool twist the caseback side of the watch is rendered to resemble the dark side of the moon.
Initial thoughts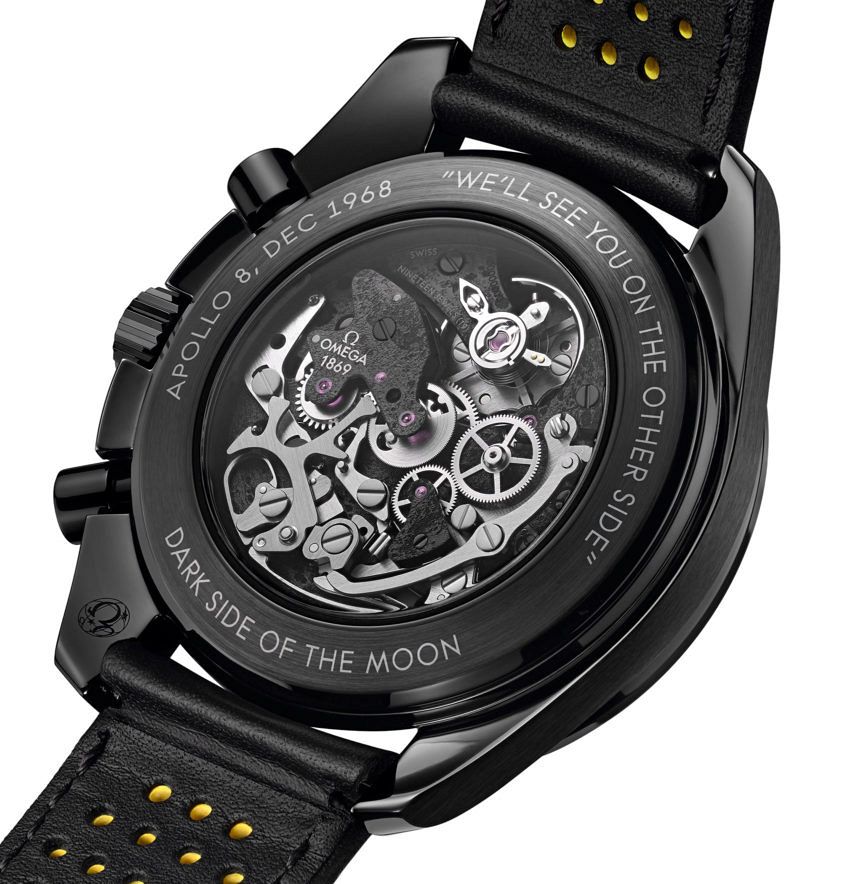 The space theme on the DSOTM Apollo 8 is nuanced and well done — I particularly like that the Jim Lovell quote, "We'll see you on the other side", is inscribed on the back. But beyond the moon story, it's modern, sporty and a more youthful take on the classic Speedy.