INTRODUCING: The Moser Swiss Alp Watch is less a clever gimmick than it is just great
Thor Svaboe
The Moser Swiss Alp Watch is a thoroughly intriguing proposal, in what seems a familiar smooth shape of a rectangular pebble with re-imagined wire lugs. Your non-horologically biased mates, family and colleagues will no doubt pose the question as to why this has a crown and a hand-sewn alligator strap, only to be silenced by the mesmerising blue depth of the fumé dial. A dial with depth and detail that doesn't distort or disappear when seen at an angle … what is this witchcraft?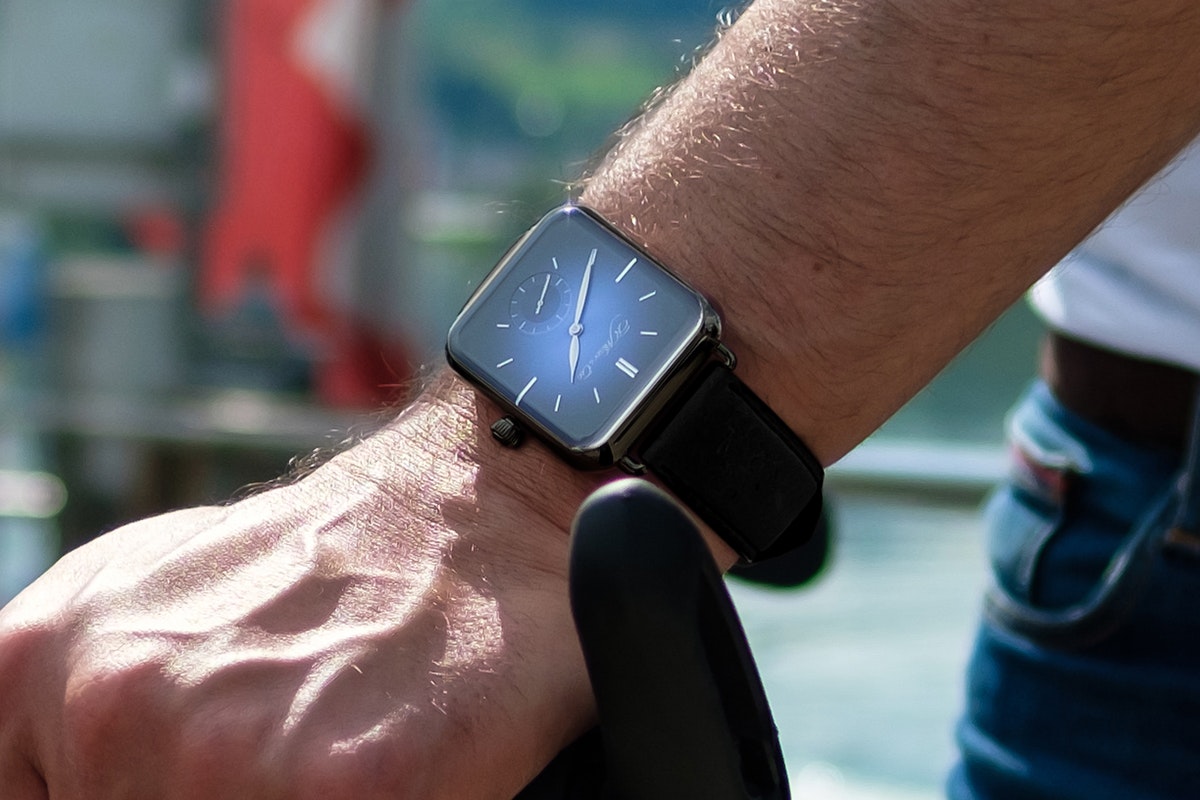 Yes, this was designed as a statement piece. You will understand the deeper meaning without mentioning any tree-based fruits. Take it as a call to action or a thought-inducing detail that makes you nostalgic for the days without a single beep, reminder or buzz from your wrist or phone (which was on a side table in the hall — I'm that old, folks). Wind the manual movement up and while doing so, immerse yourself in a feeling of time being precious – while swiping Data Off on your phone.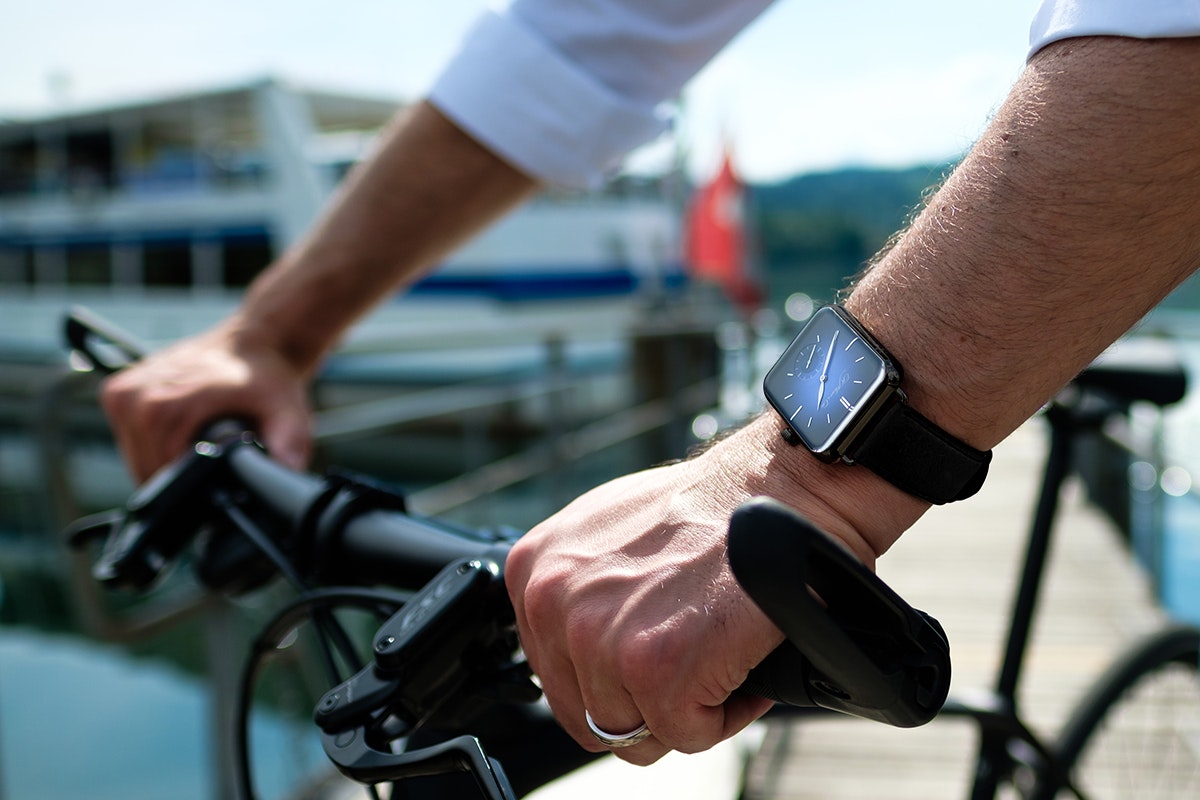 But no matter the intrinsic meaning or zen-inducing ocean-like blue depths, this is a perfectly sized 38.2mm smooth piece of horology, special enough to make you think that, yes, you need a contemporary rectangular watch in the collection. Because within this smoothness of case and crystal-edge transition — that seems disturbingly similar to your phone — sits THAT dial. It's no wonder H. Moser & Cie. are known as the masters of fumé dials, because the combination of proportionate light and shade within the brushed sunray surface creates a calm void for what are seemingly floating, traditional applied indices.
This minimalist and contemporary image is being delicately offset by the traditional feuille hands and logo script at 12. The calm simplicity gets a well-thought-out small seconds register at 6, recessed at two levels. The inner circle is radially brushed, whereas the minute track is smooth, delicately printed with a flat feuille pointer perfectly proportioned to the size of the register. This loupe view of the small seconds register makes us understand that while minimalist at first glance, haute horlogerie of a different kind lies within, something that becomes immediately apparent upon turning the smooth pebble around.
For obvious reasons, the image of a mechanical timepiece has now solidified, and is seriously underlined by only the briefest glance through the sapphire caseback. Within resides the traditional HMC 324 calibre with a 4-day visible power reserve and the well-known finesse of the H. Moser & Cie. trademark use of a Straumann hairspring. From the illusion of technological minimalism, opens up a world of traditional horlogerie, the requisite Côtes de Genève and bevelling within a smooth black case of almost illusory purpose. The Moser Swiss Alp Watch  is a timely reminder of the value of both time and craftsmanship.
The Moser Swiss Alp Watch, pricing and availability:
The Moser Swiss Alp Watch is AUD$35,700, and is available from the Time+Tide Marketplace.