INTRODUCING: MB&F x L'Epée x Massena LAB
Thor Svaboe
How can a table clock be desirable? My thought process is well on the way to becoming coherent, meaning Sellable To The Wife. She has a background as a buyer in the oil business, so I can't tell her that the need for a USD$27,000 non-wearable time piece is driven by desire.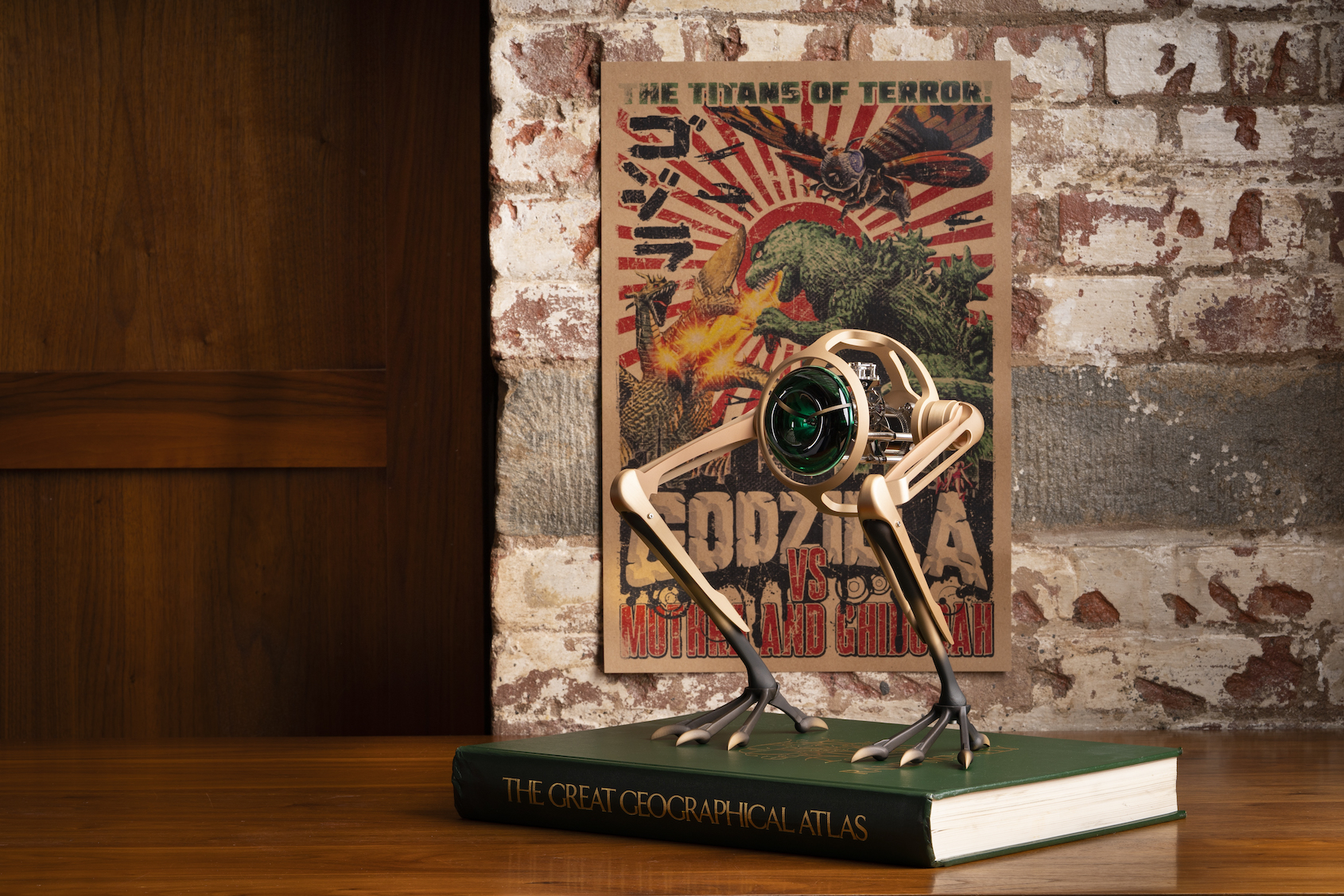 The title of my presentation (with PowerPoint?): How to justify the purchase of a USD$27,000 table clock with a T-Rex theme. Well, actually, just the skeletonised legs and one eye, but beautifully made … It will be made more difficult by her not knowing what Max Büsser and Friends signifies in my world of horology. Even my 26 years of sales training might not suffice, but I'm doing the pitch anyway.
Some of us are stuck in small closets masquerading as home offices, and some of us are back in The Real Office. Let's be honest, the time of day is there at the corner of the screen, but what if there was a hand-finished piece of art on the desk feeding your creative senses and invoking the history of Earth while at the same time telling the time? This is it.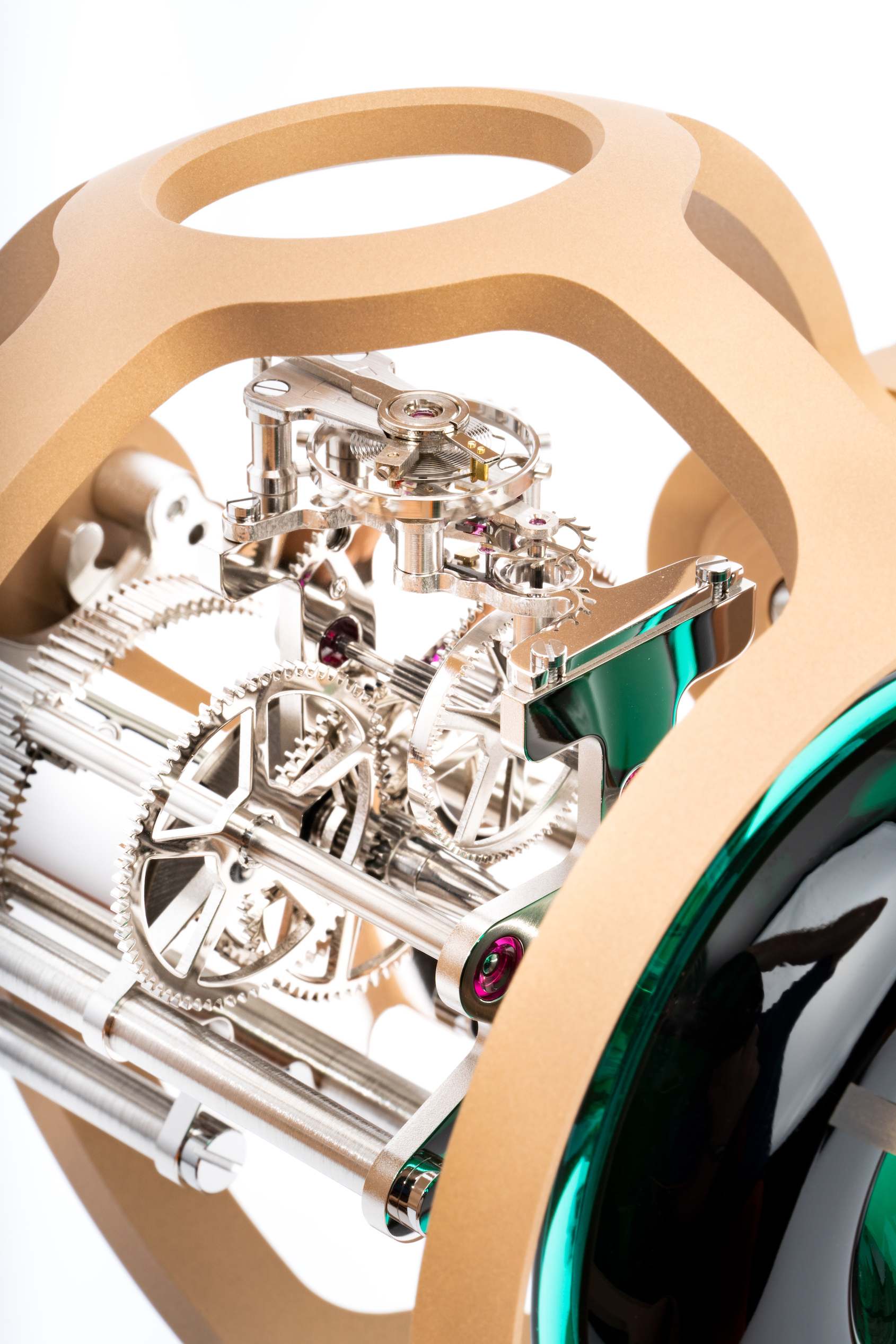 William Massena, the scion of Timezone and one of the most respected figures on the horological scene, has his own creative hive for carefully curated watch projects called Massena LAB. They have previously done limited editions with Habring2 and Unimatic, both imbued with a studied knowledge of proportions, materials and usability, selling out instantly. Here is their first Swiss-made project, created in partnership with the creative otherworldly masterminds at MB&F (oh, to be a fly on the wall in the first meeting). This is a table clock, but not as we know it. Let's call it a static time piece, or a horological sculpture. The third collaborator here is MB&F's regular partner in the creation of static timepieces, the fabled Swiss clock maker L'Epée 1839. This has resulted in 15 examples of the T-Rex Bronze, a reimagined version of the famous T-Rex Art Clock made for Only Watch by MB&F with L'Epée 1839 a few years ago.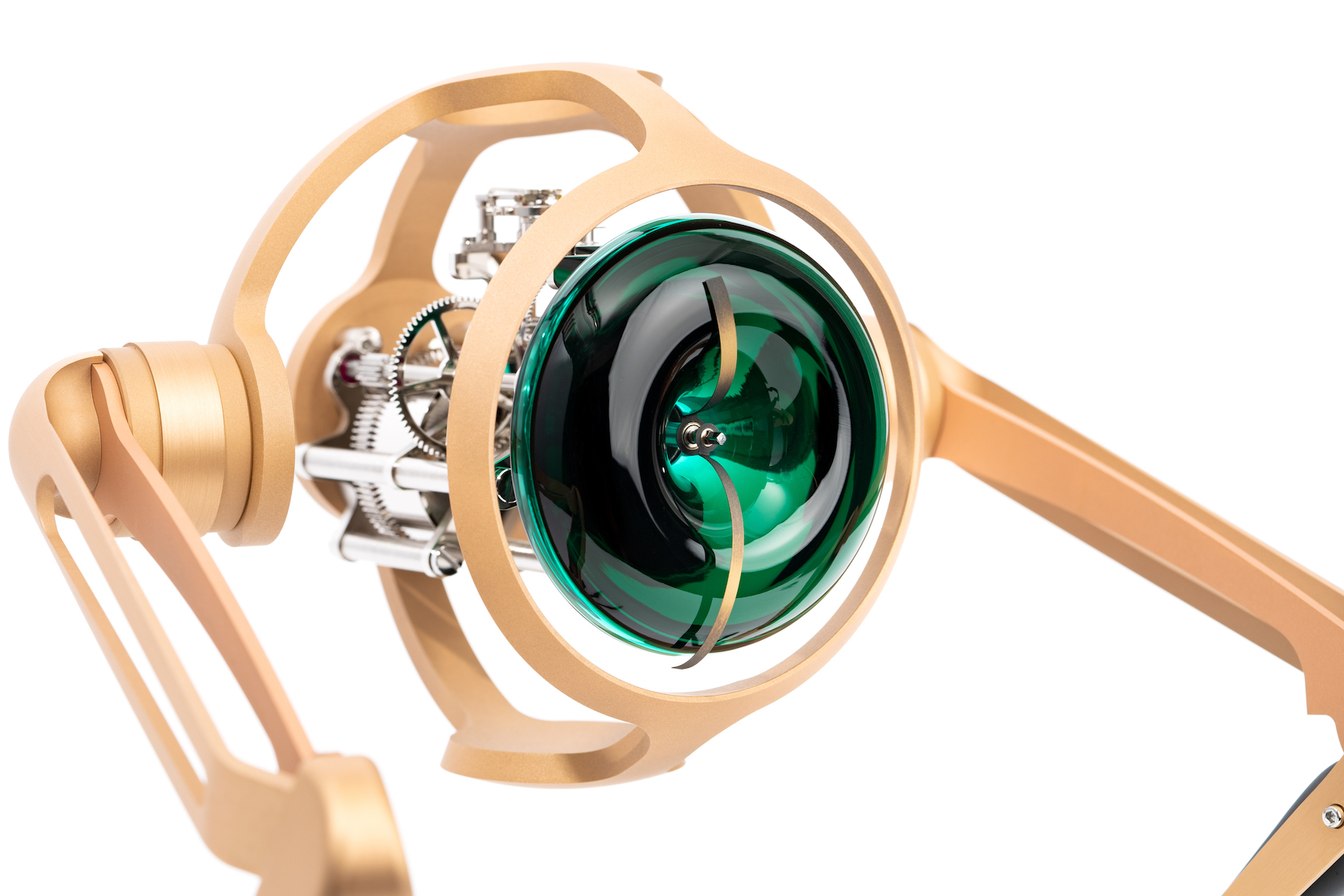 The first impressions are of fascination with what seems an otherworldly creature more akin to sci-fi horror than the history of Earth. The sculpted dark bronze legs with realistic talons are closely modelled on 3D scans of an actual T-Rex skeleton, and are holding up the 2kg timepiece through what is a bionic-looking structure of sculpted bronze. Yes, you will be casting glances at it swearing it has moved a joint; I am getting that feeling from only looking at the images. The first version of this was in steel with polished and brushed parts lending it an agile and dynamic futuristic look, whereas here in bronze the feeling is one of rich ancient history. The body parts are varyingly treated and patinated in a rich dark brown, hand-applied oxidation process, lending it a more earthy aspect than the more robotic previous version.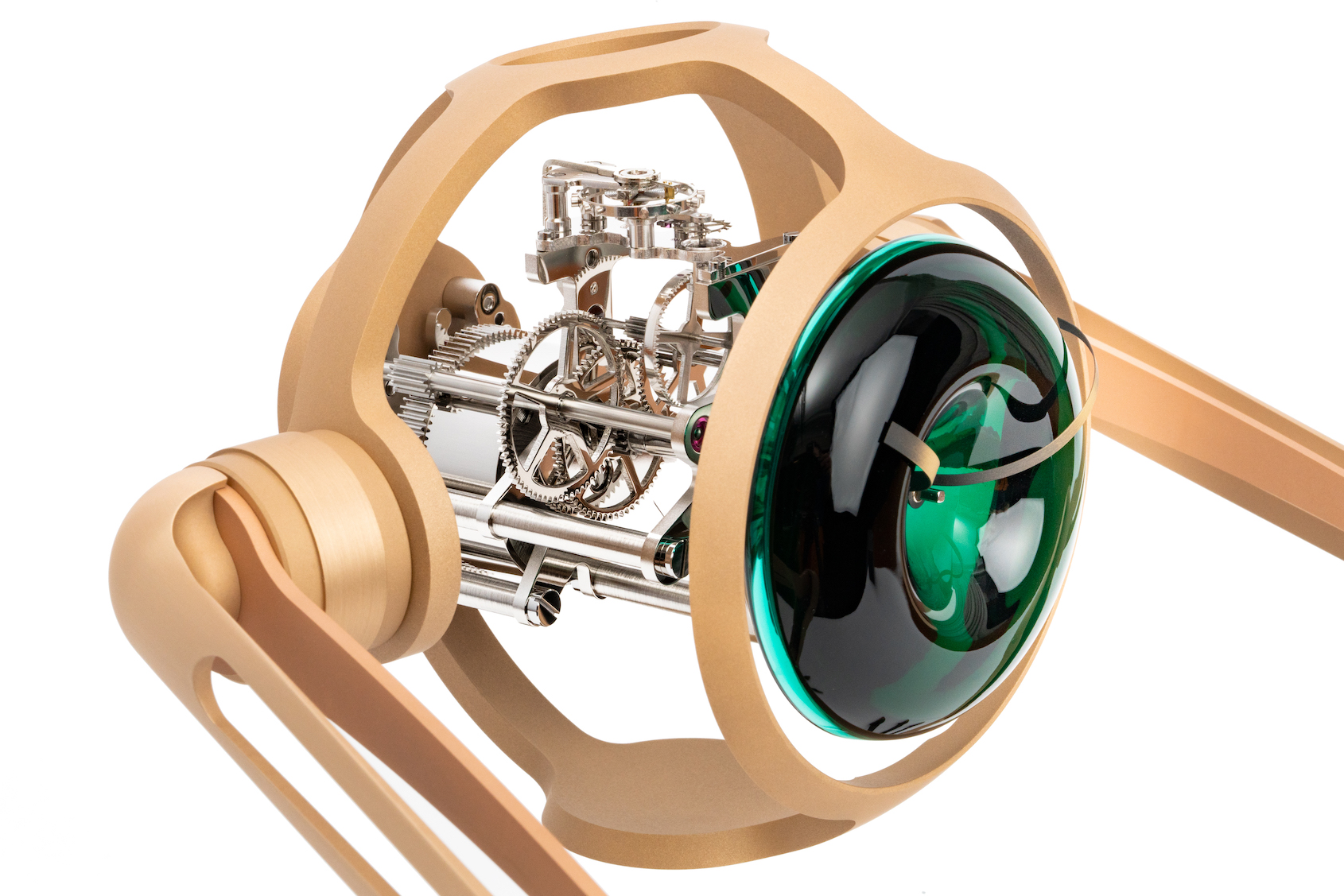 The oft-cited MB&F designer Maximilian Maertens is quoting his main inspiration being childhood memories of Jurassic Park, especially the scene where the car window vista is filled with one staring eye of the dreaded T-Rex. This is masterfully envisioned through the clock face, which is a beautifully sculpted piece of green glass sculpture mouth-blown by Italian artisans in Murano. The deep green glass works in perfect symbiosis with the bronze, lending it a more organic air and becoming a strong centrepoint of the design, wrapped in its alien spherical cage. The hands are delicately curved out from the deep glass centre, wrapping out and around the green eye – making it quite readable – though now you are probably already fascinatedly past the functional aspect of this alien machine.
The Mechanical aspect
You will be given a special winding key that brings the mechanical caliber to life, while fixing your gaze at the bony legs, expecting them to start moving. The 138-component movement by L'Epée 1839, crowned by a balance beating at 2.5Hz (18,000 vph), is wound by a key at the back, the same key being used to set the time at the front. You get a healthy 8 days of power reserve, which will give you plenty of time to turn off your camera in the Zoom meetings and become fascinated by the internal workings of L'Epée's masterfully executed engine. Haute Horlogerie on an unknown scale if your point of reference is based on wrist-worn timepieces, and fascinatingly mechanical on a different and larger canvas. At USD$27,000, this is not an otherworldly price for what is both a thoughtful piece of art and a fascinating insight into the craftsmanship of the horological masterminds at MB&F. A timepiece, but not as we know it.