Introducing Loupe This, a highly evolved online watch auction platform for buyers and sellers
Andrew McUtchen
It was Voltaire that said: "If God did not exist, it would be necessary to invent him". The same can be said of watch auctions and two people of note in the watch industry, collector and dealer Eric Ku and retailer Justin Gruenberg. 
An online auction platform that worked for them did not exist, so they invented one.  
It's called "Loupe This", and it's exceedingly easy to understand. Sellers pay a flat $500USD fee to consign their watch, regardless of the value. This fee covers postage, verification and high quality photography of the watch.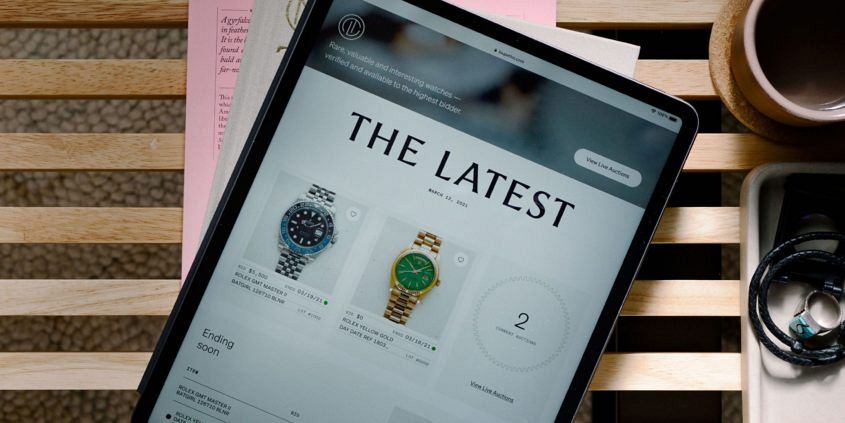 Auctions run for seven days, and bidders are encouraged to ask questions throughout. The auction closes at the secession of the "two minute rule", meaning that the closing time can be extended by two minutes by each bid over the time limit. The highest bidder pays a 10% hammer fee. Simple as that. Most, if not all watches are offered with no reserve. "It shows the trust people already have in us to get a price that's fair."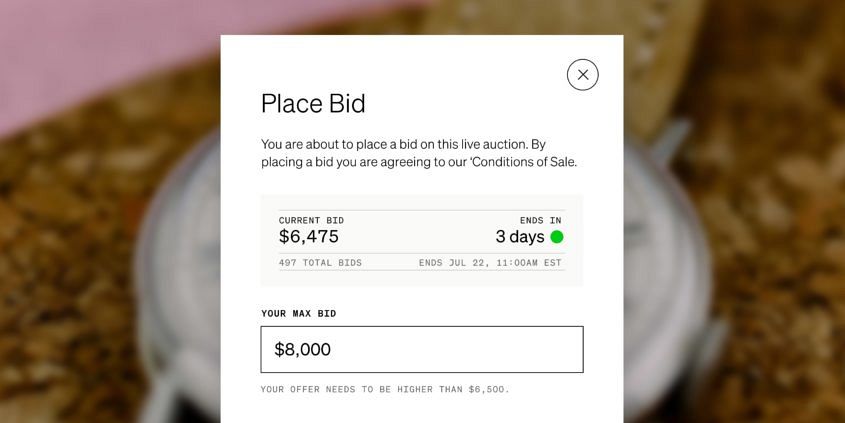 "What we want to do, is captured in our tagline – 'Rare, valuable and interesting watches, verified and available to the highest bidder'", Ku says. "We want to sell things that are rare and valuable, but 'interesting' is a really key word there. We want to sell watches that are of all the different price points. We don't just want to sell $100,000 watches. We don't just want to sell $10,000 watches. We want to hit all the different price points." 
Take, for example, the "really mint" Seiko 62MAS that recently passed across the auction block for $5,000USD. It ticks all the boxes of rare, valuable and most of all – especially considering the timing amidst many 62MAS re-issues – interesting.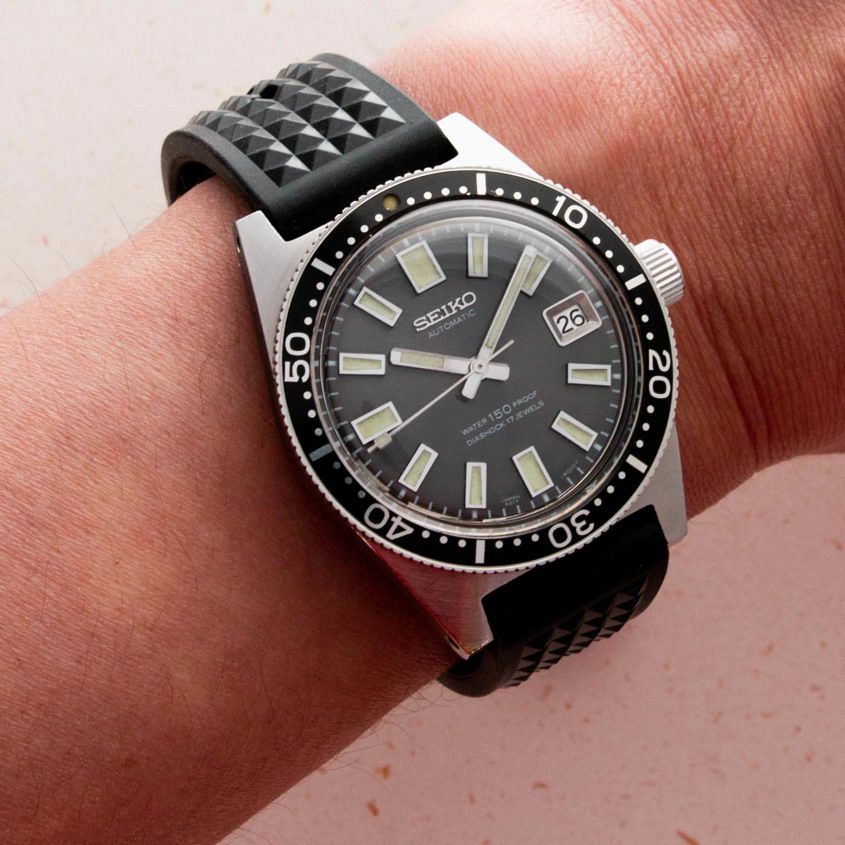 "We had tremendous bidding activity on that Seiko dive watch," Ku says, in his Californian accent, which often includes an appeal at the end of a statement. "Beautiful watch, right? That's a watch that a lot of people would overlook, but in my opinion, that's a cool watch at that price point."
One of the first things you notice when you hit the Loupe This site is the level of detail of all the listings. All watches are in the Loupe This team's physical possession, and all listings include attractive but wholly untouched photography, as well as frank statements around condition. A read out from a timing machine that reports on the watch's accuracy, in its current state, completes the picture. The cursor, when you click on a listing, becomes a magnifier as you scroll over the watch. Various imperfections and flaws are in plain sight, and are "left like that" as a matter of principle.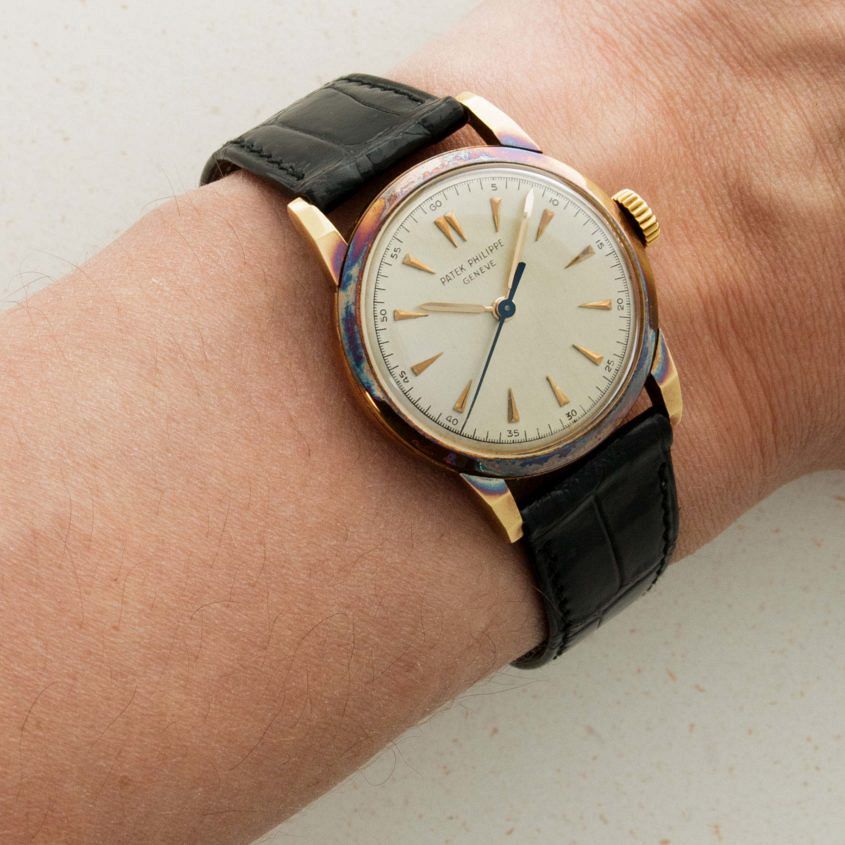 "On a mint watch, the crystal could have a scratch on it because it's acrylic," Ku says. "We leave it like that because we feel like it's the watch as it's been found. If you doll it up, it loses part of its charm in my opinion." 
When it comes to transparency, Ku is the first to point out that in the minefield of vintage watches, you can't be 100% right, 100% of the time. At the same time, Loupe This' hit rate is better than Sex Panther, by a long margin. "Look, we're not infallible," Ku says, shrugging. "We can make mistakes. The point of having a comments section is to keep us accountable. If we make a mistake someone can write something there." 
"One of the Aquanauts we sold recently, we wrote something about the tritium dials being used until 1999. And then an Aquanaut lover was like, 'That's incorrect, they used tritium until 2004'. We want people to ask questions. We want to share the answers, because other people might have the same questions. If we're wrong, which we might be 1 or 2% of the time, we're not going to get offended."
Speaking of being offended, the only way potential consignors might feel that way, is if their watch isn't deemed to tick the tagline boxes, and also if the consignment is being sent from far away locations.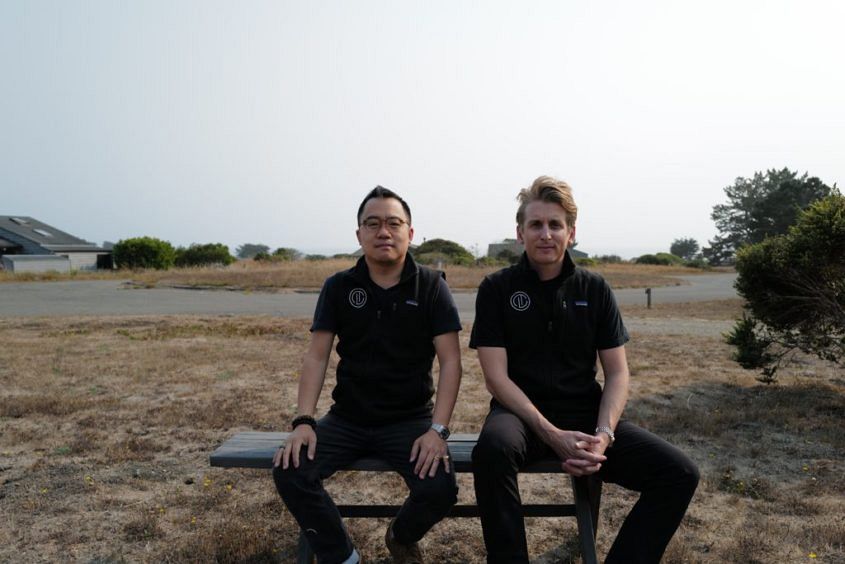 "Right now we just have the office in the US," Ku says. "With some overseas consignments, the logistics are a little bit difficult. We've been declining some for that reason. As we scale up the operation we'll find a better way to handle that. We recently accepted a gold watch from Australia, so many will still be fine, but until we expand offices, some may have to be declined. At the moment, we're averaging two consignments a day, it's quite a lot. The pipeline is good. Tomorrow, we'll hit a million dollars in sales in just over a month."
3 most surprising results from the first month of Loupe This
Cartier Tank Basculante 18k Yellow Gold 
"I thought that it represented a lot of value to the person that bought it. With the vintage Cartier stuff right now being so hot, the pricing is very opaque in my opinion. You have people paying very high prices for things that I don't necessarily agree with. It was funny because there was an auction result very recently of the exact same watch and it was outrageous, like 50 or 60 thousand dollars. It was at Monaco Legends. It was really high, and I just laughed at it, I thought it was bullshit to be honest. The price we got represents the true value – and that was an instance where the buyer got a really great deal. It was $19.5 plus the 10% hammer. It was a fantastic deal."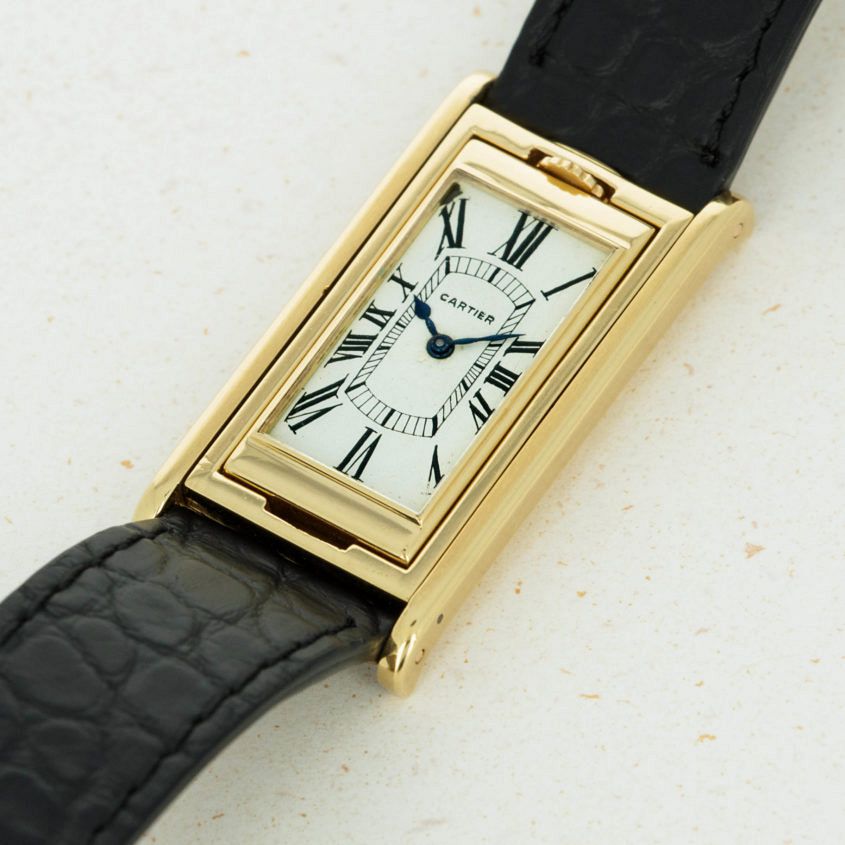 Rolex Sea-Dweller Great White 1665
"People always talk about condition being one of the most important things right now. I've talked about it a lot. There are collectors for every type of watch. Whether it's a pedestrian model, a common model, a rare model – condition is what sets things apart. People are willing to pay through the nose for something that is in really, really exceptional condition. And a white Sea-Dweller is a great, iconic watch that I think is a cornerstone piece in vintage Rolex collectors' collections. I've had many of these over the years, but I don't think I've ever had one of this quality. This one sold for $41,000."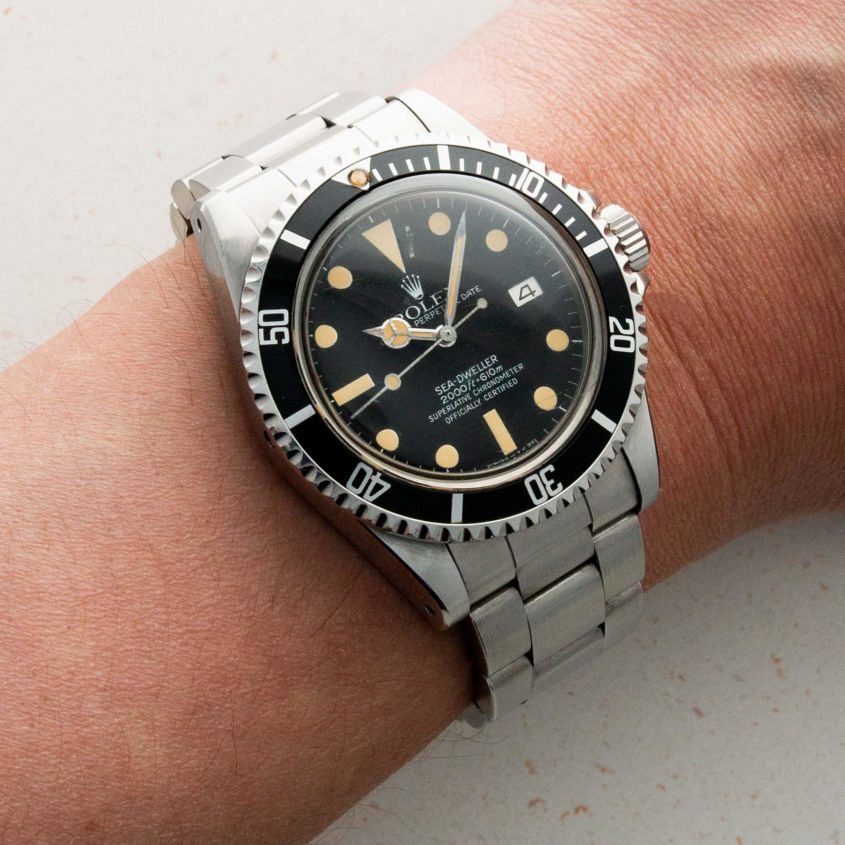 Rolex GMT-Master Pepsi 16700
"We fired up the Delorean to bring to you this late 1990s "new old stock" Pepsi, which is one of the last GMT 1s produced. Tying in with that Sea-Dweller, condition is one thing that you really can't improve about a watch – you can improve cosmetics of watch by polishing and some restoration. But a watch is only mint one time, it's all downhill from there. We just closed another Red Submariner, and it closed for $29,500 hammer which is super strong, but the condition of that watch was insane. It was superlative, as was this Pepsi."