Is this the only truly democratic sales process? Get on board for the Kurono Anniversary 朱鷺:TOKI
Zach Blass
If you have followed my coverage here on Time+Tide, you'll be well aware I am a huge fan of Kurono watches. The brand has cultivated a cult following, with buyers such as myself racing to secure one of their creations each release. Unfortunately past runs have been scarce at times, with references introduced in limited numbers. But the Kurono mission has always been to create watches offering the distinct Hajime Asaoka design DNA at an affordable price to empower more watch buyers to own a luxury watch. This week Kurono lives up to that mission with their most democratic release yet: the Kurono Anniversary 朱鷺:TOKI. The Kurono Toki is the second anniversary watch from the small independent brand, and they celebrate their success with one of their most attractive dials yet.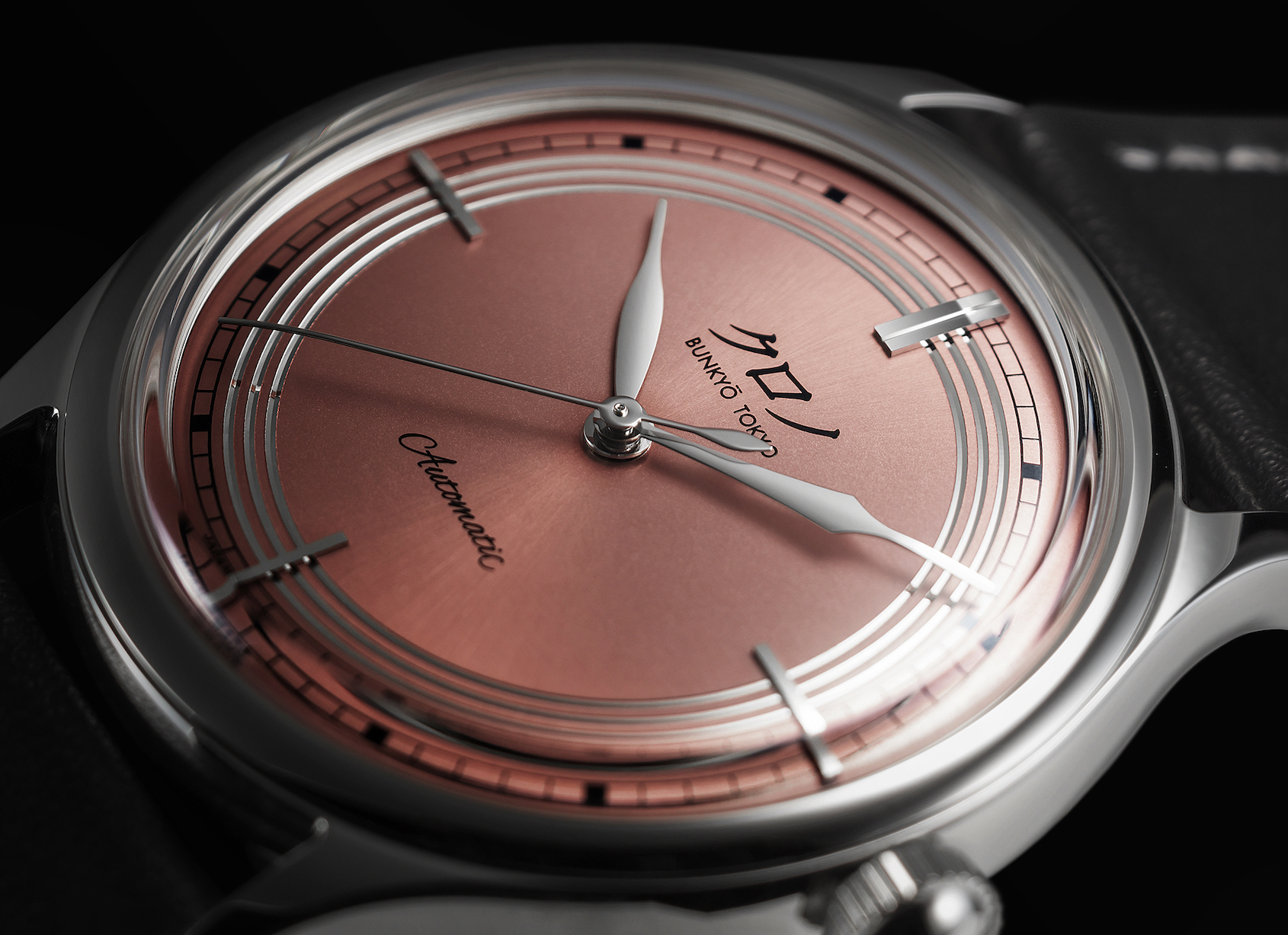 The initial conundrum…
When Kurono first launched, they had to navigate an unfortunate irony. Hajime Asaoka, the legendary bespoke watchmaker, founded the brand as a foil to the wildly expensive creations under his own name. He felt that quality watches with original design had become very costly and set out to create a more affordable and accessible product for watch lovers around the world. But as we have seen with another small independent brand Ming, these watches can be highly limited and very competitive to secure at checkout.
"Personally, I wanted a good, reliable and reasonably price watch I can use as a daily wearer," Asaoka explained. "Twenty-five years ago, one could get such a watch at ¥200,000 [under $2000 USD] – but it is very hard these days, and even less so from an independent watchmaker. As an independent watchmaker that produces very high-end watches by hand, those production numbers are very small. Additionally, the costs involved in making my atelier watches are high. So it has always been my worry that there will be a segment of customers that want a Hajime Asaoka watch, but will not be able to get one easily if at all. So I wanted to create something that was more easily accessible, and faster to deliver. Whether for watch collecting enthusiasts, existing atelier watch owners, or just for someone looking for a good watch – I think this mania can be satisfied."
Initial Kurono Bunkyō Tokyo runs were 50 pieces per variant, with consumers worldwide sitting at their keyboard ready to pounce before the batch  inevitably sold out in minutes. Just to be clear, I don't fault them in any way either. Small independent brands do not have the capacity of mass manufacturers like Rolex to make a million watches each year. At the time, it was simply a necessity to limit the number of watches they produced.
View this post on Instagram
From the outset Kurono has had systems in place to ensure whatever allocations they have go to people who truly want the watch. As an example, Kurono does not condone "flipping" and will blacklist buyers (for six months) who are seen buying and immediately reselling their purchases for extensive premiums.
The admirable remedy…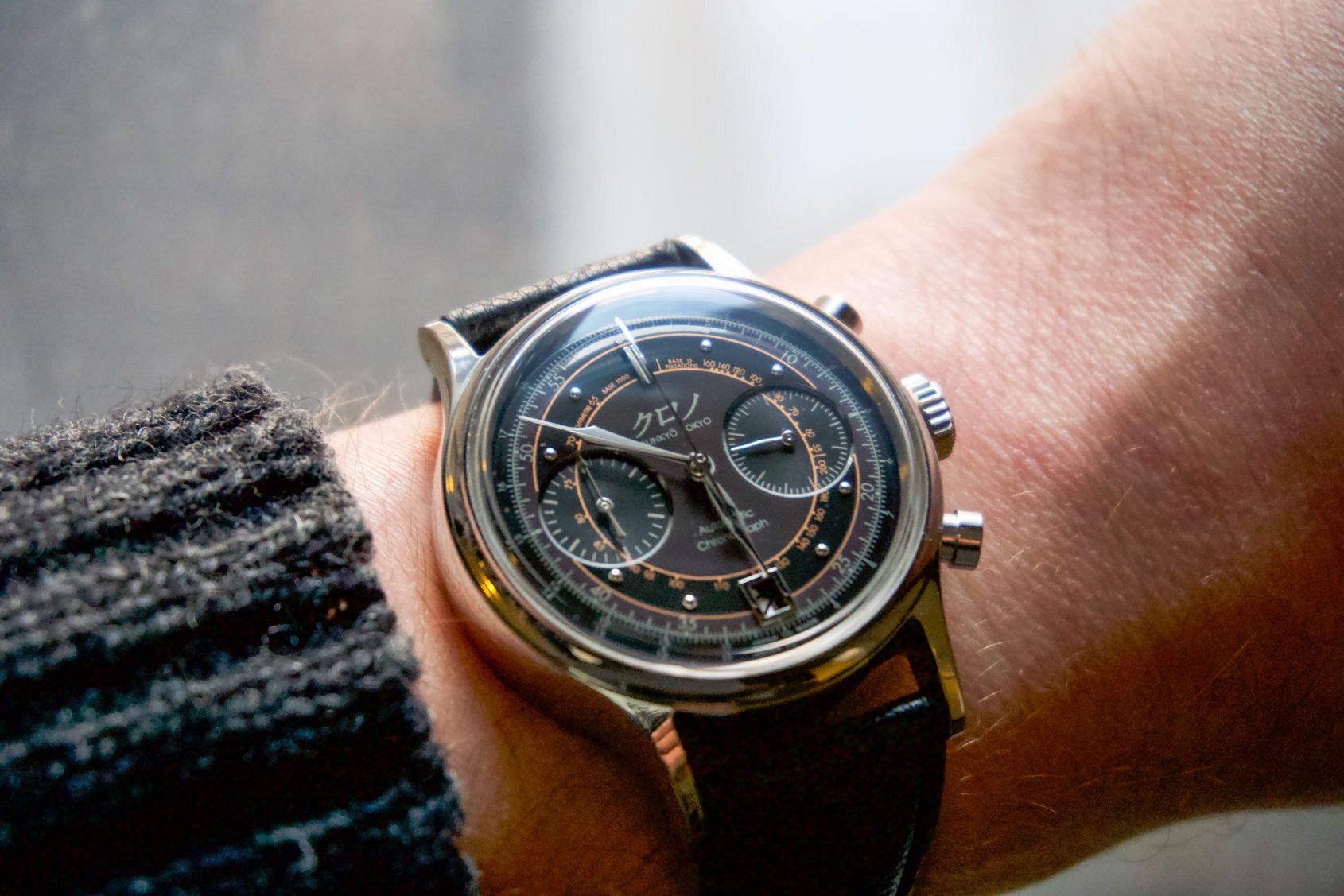 The good news is production numbers are growing, and the brand is staying true to their word and mission. The first Kurono Chronograph was a total run of 136 watches, and the sequel Kurono Chronograph 2 released recently was an even larger run of 500 watches. Sure, these are not massive numbers. But with multiple releases each year there are now more and more opportunities for devout followers and newcomers to secure a Asaoka-san creation. This Friday, however, marks the best opportunity yet to lock down a Kurono watch for your own collection. Last year the Kurono Mori was released to celebrate the first anniversary of the brand, and with its gorgeous emerald green dial the 50 pieces were going to sell quick.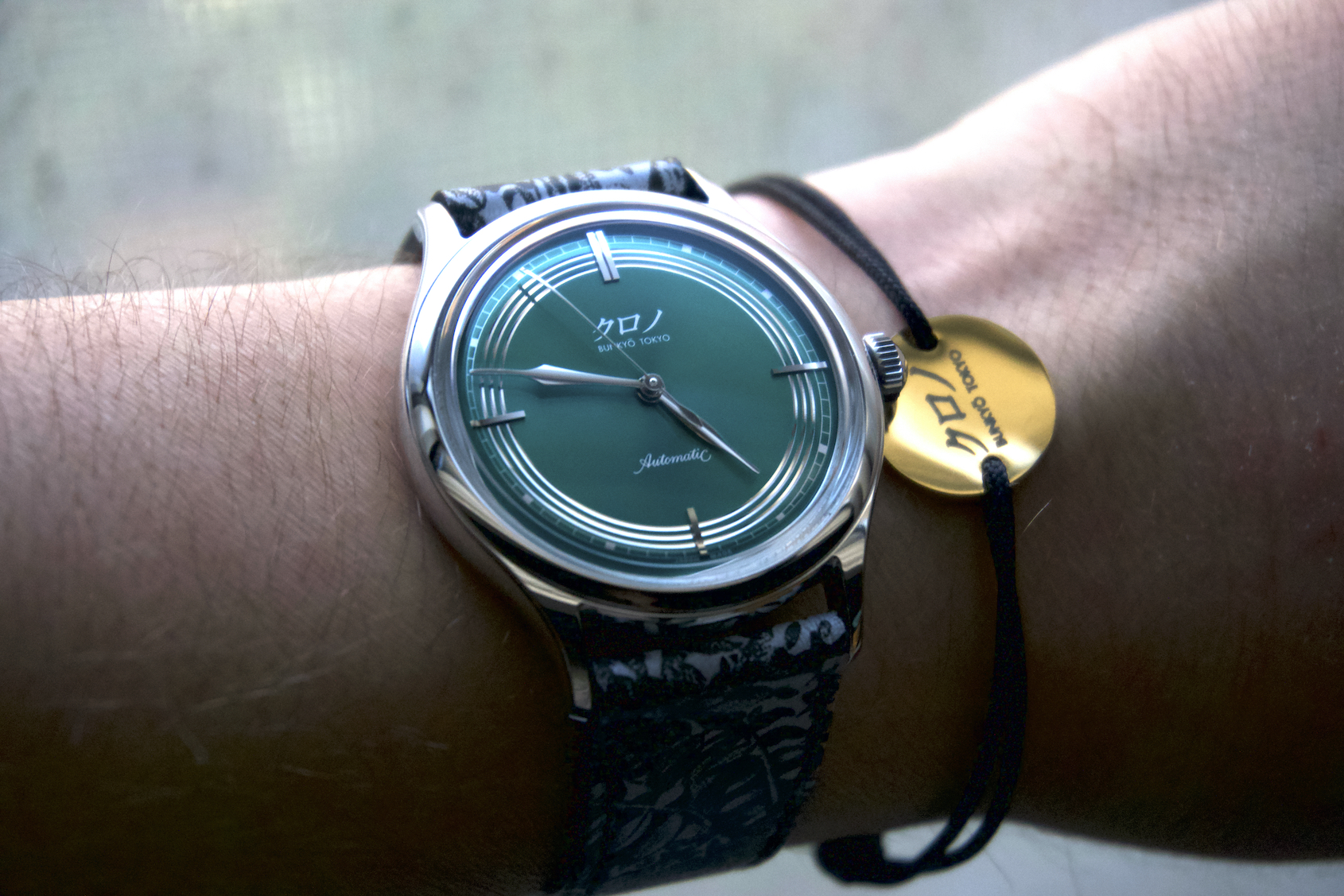 During the sale, some buyers were dismayed with the technical performance of the website and felt that they had been cheated out of an opportunity to get a Kurono watch. Whether that was actually the case is irrelevant, because Kurono did something most brands would never do. Instead of calling it a day, Kurono elected to rectify the situation by opening a second window of orders – a window of ten minutes where anyone who made a purchase would get a Mori watch. They would take time to make and ship, but the orders would be fulfilled. This extended the original run of 50 watches to a total of 288 watches.
View this post on Instagram
While some buyers may have been dismayed their watch suddenly became less rare, I would argue they were not true Kurono fans. The brand has explicitly stated that their aim is not to attract buyers due to their rarity or re-sale value. That is why I, and many other collectors and fans of the brand, applauded their remedy and abundant concern for the utmost customer experience. To be frank, I thought it would be a great idea to do this for all of their releases.
Following the experience, however, Kurono decided that moving forward each anniversary watch would no longer be a limited edition but a limited window of purchase. Each year, buyers would have the opportunity to place an order for an anniversary watch and, so long as the order is placed within the 10 minute window of purchase, the order will be honoured. The Kurono Toki is the first anniversary watch from the brand that will utilize this system of purchase from the outset.
Let's be honest, most brands would not go to these lengths to honour the consumer. Kurono could have easily have rode the wave of scarcity and worked to maintain incredibly high premiums on the secondhand market – which unfortunately can define the status and strength of a brand these days. Admirably, Kurono is staying true to who they are – one of the most transparent and honorable watch manufacturers in the business.
The watch… the Kurono Toki (formally known as the Kurono Anniversary 朱鷺:TOKI)
Ironically what could possibly be Kurono's most desirable creation is also the most accessible. The Kurono Toki is fashioned in the same way as earlier Bunkyō Tokyo models, cased in 316L stainless steel 37mm in diameter and 7mm thick. It also leverages the distinct design DNA of the earlier models, a clean three-handed watch with a sunburst dial, outer railroad style minutes track and three concentric metallic rings embedded in the dial. But where the Kurono Toki differs is its all new shade: metallic coral.
"For 朱鷺:TOKI, I wanted a more refined colour that was uniquely Japanese," Asaoka explained. "The colour would be copper-based, but it could not be the 'salmon-colour' that the Western world was so fond of. I decided to base the colour on the feathers of the Japanese crested ibis – 朱鷺色(Toki-iro)– which is the characteristic peach-colored hue seen as the ibis flies overhead." – Hajime Asaoka
Kurono describes the shade of the Kurono Toki dial as a coral tone with hues of crimson, vermillion red, and even a touch of purple under certain lighting conditions. This intricate dial colour took a year to develop, with Asaoka-san painstakingly painting dial prototypes until he believed he achieved a tone that was a true tribute to the crested ibis. While the colour is likely more refined, the immediate association western collectors will have is the illustrious salmon dial. In my opinion you can't lose here. You're either going to get a watch with a seemingly slamming salmon dial or a tone that is even more interesting – perhaps surpassing the aesthetic of western salmon dials we are use to.
"When I was trying to perfect the dial colour of 朱鷺:TOKI, I started with painting a bare metal plate with paint that I mixed myself," Asaoka says. "After hand painting a large number of colour swatches and samples, I sent the couple I liked to the dial makers. They in turn, produced quite a few dial samples which you see here – of which I subsequently chose the one that was exact to my design intention."
The Kurono Toki is outfitted on a pebbled black calf leather strap with contrast stitching, 20mm/16mm in width. The taper adds added elegance to the fit, and the 20mm width means you can absolutely play strap monster with the watch. Inside, beneath the solid caseback, is a premium grade Miyota 90S5 caliber, an automatic movement with 40 hours of power reserve.
From experience with my own Kurono Mori, do not expect chronometer level accuracy but rest assured the movement is a strong and reliable caliber that will be very easy to service over decades or generations of ownership. I would say my Kurono Mori runs at plus 15 seconds per day, but remember this is a dressier watch and the caliber specifications pledge a range between +25/-15 seconds per day. So I think +15 is well within the promised range, and to this day I am absolutely smitten with my Kurono Mori.
"The creation of the colour I wanted for 朱鷺:TOKI was technically challenging," Asaoka admits. "The desired colour can only be achieved through the careful calibration of the thickness of the paint layer, with the bare metal dial beneath. The colour of the dial changes depending on the thickness of the paint layer, and as such is impossible to predict how the final dial will turn out until it is actually produced. This has been a labour of love, and it is my hope that collectors will appreciate 朱鷺:TOKI as much as I love wearing it myself."
Kurono Anniversary 朱鷺:TOKI technical specifications, pricing, and availability: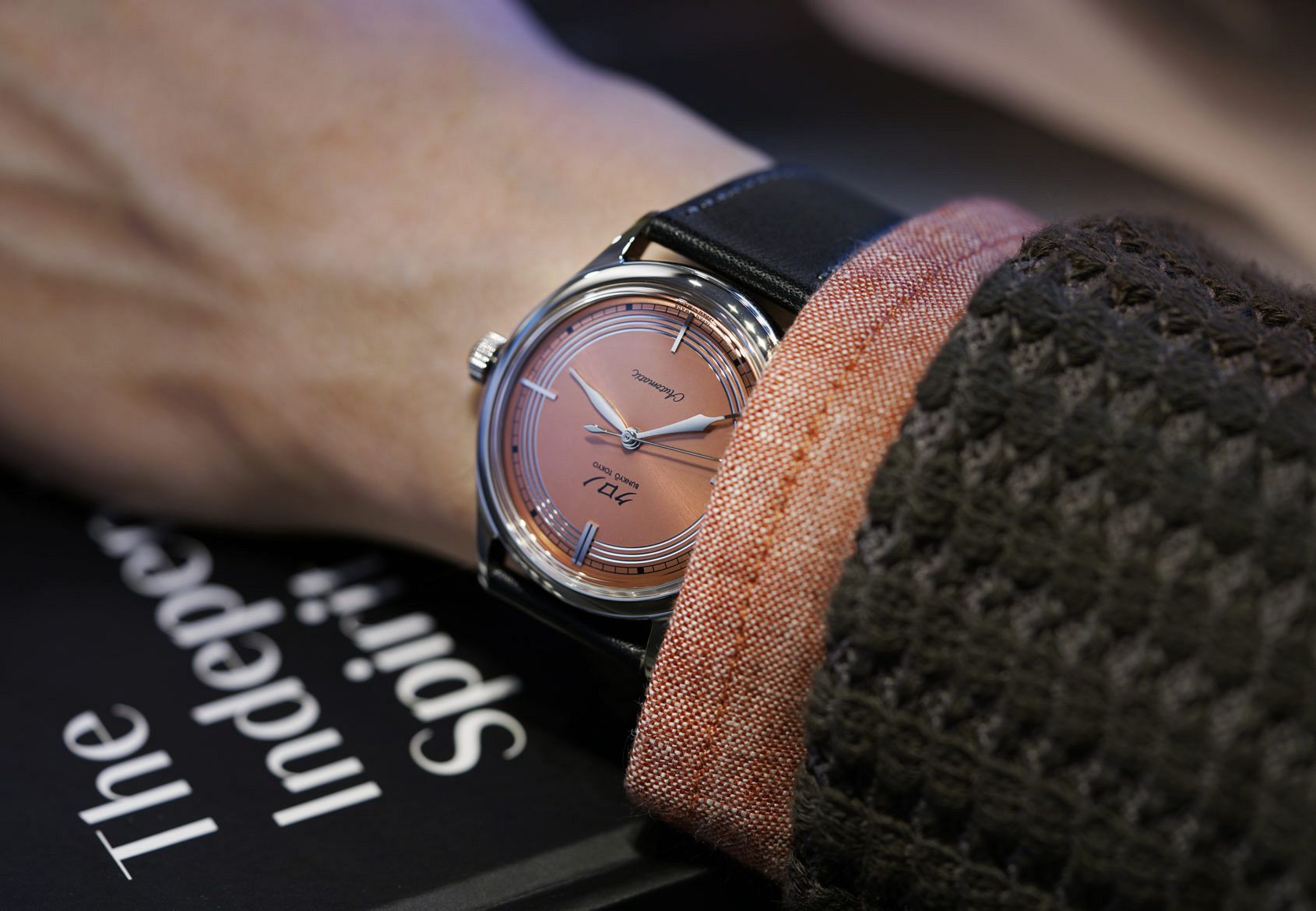 Kurono Toki technical specifications:
Premium-grade Miyota 90S5 movement Mechanical automatic winding
316L high-polished 37mm stainless steel case
Case Diameter: 37mm
Thickness: 7mm incl sapphire
Bracelet Strap: Black calf leather
Dial Finish: Metallic coral radial sunburst
Power Reserve: 40 hours
Jewels: 24 rubies
Glass: Sapphire crystal
Frequency: 28,800bph
Water Resistance: 3 ATM
Strap Widths: 20/16mm
Made in Japan
Delivery: Starting Mid-June 2021
Price: JPY189,900 / USD1,738 excluding applicable taxes
Kurono Toki pre-orders start 21st May 2021 2300hrs JST, JST 23:00 PM – Tokyo, Japan PST 07:00 AM – California, United States EST 10:00 AM – New York, United States CET 16:00 PM – Central European Time GST 18:00 PM – Dubai, United Arab Emirates AEST 00:00 AM – Canberra, Australia SGT 22:00 PM – Singapore, Singapore
Click here for more information on the watch and how to order.