Polarising did you say? Well, this is like nothing else, I'm back and forth between love and, well, indifference is not a word. Right now, I'm very much in the LOVE camp, and still trying to work out what the hell the KITH for G-Shock GM-6900 Rainbow looks like. A burnished heat shield from a re-entry heat shield fallen off a Space Shuttle? Gold plating gone chemically wrong? A petrified oil slick?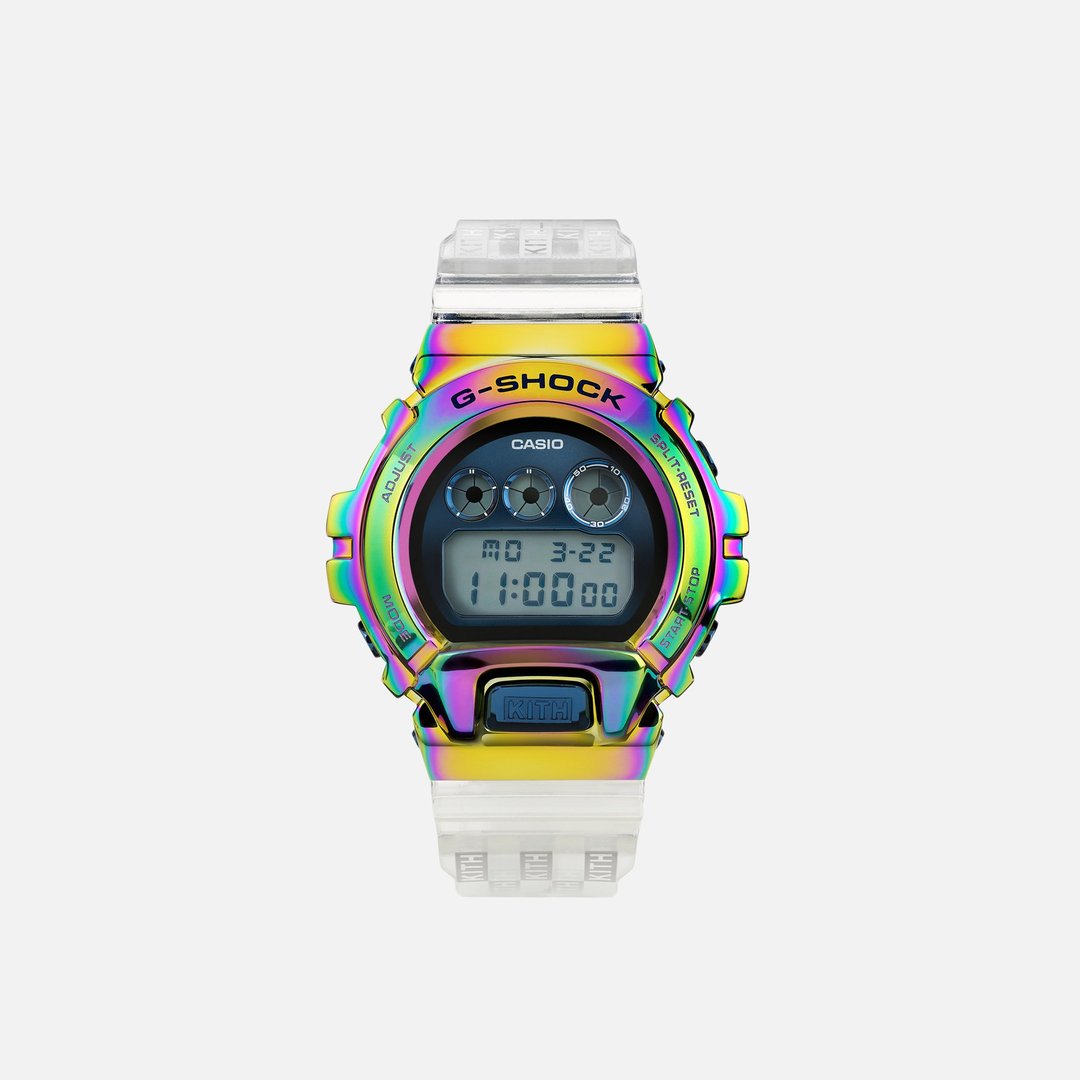 I don't care, I want it anyway. On the wrist, this is a conversation stopper like no other wristwatch (save perhaps a domed MB&F), but at a knockout price. This is not the first, but the third collaboration with KITH, the New York-based streetwear chain and eponymous clothing label, and it's based on the nineties classic GM-6900. But here, on its discretely elegant, logoed KITH resin strap (it even comes with another one), all the stops have been pulled out for the iconic case. Personally, I'd say this is the first time I've felt a real pang of desire for the rather bulbous case of the GM, too, I felt the last collab from Hodinkee was a bit too muted (I didn't say boring).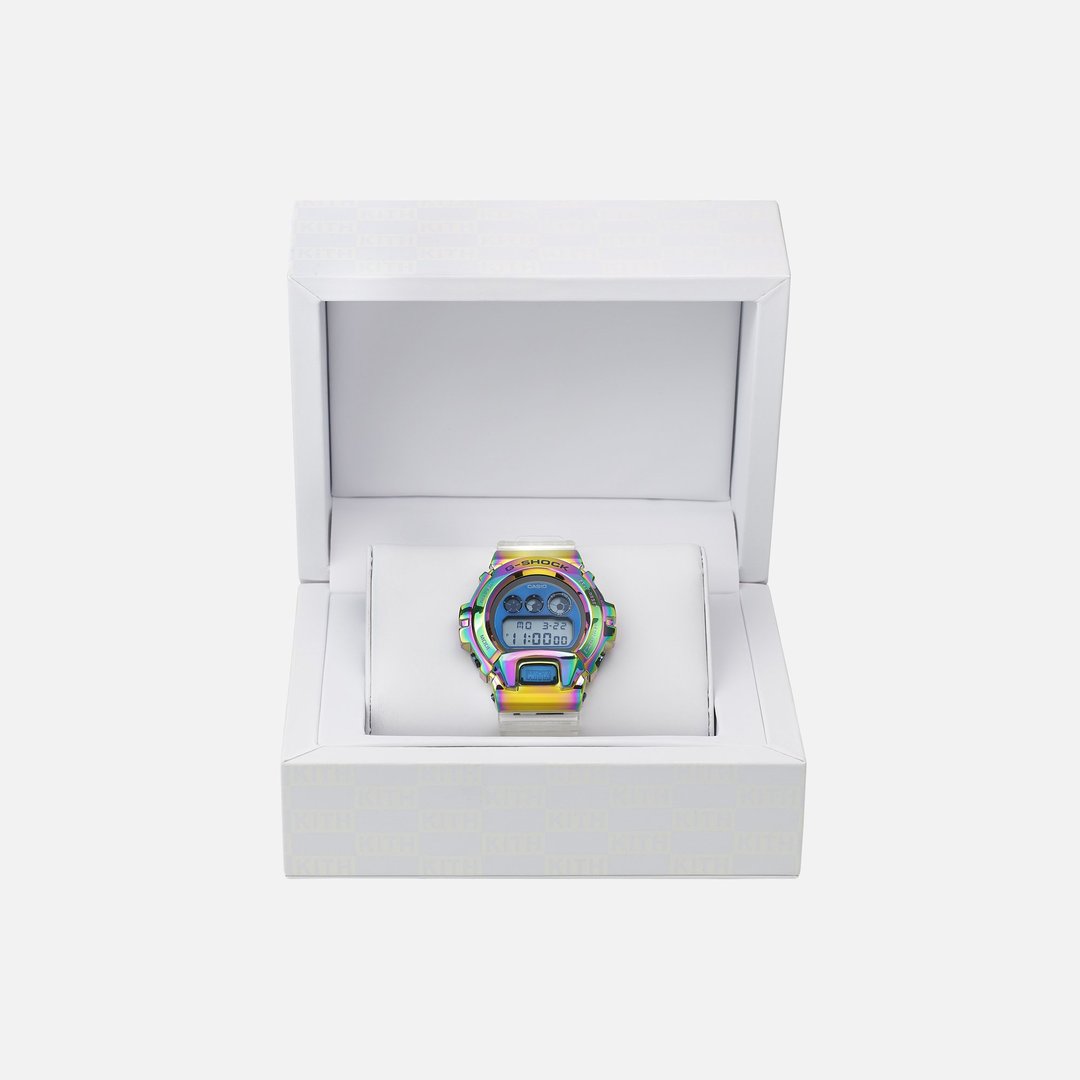 For their 10th anniversary in 2021, KITH has already made the news, by expanding to Europe. The brand recently opened a Paris flagship designed by Daniel Arsham's firm Snarkitecture. And this crazy colour-fest is a fitting way to mark the push forward.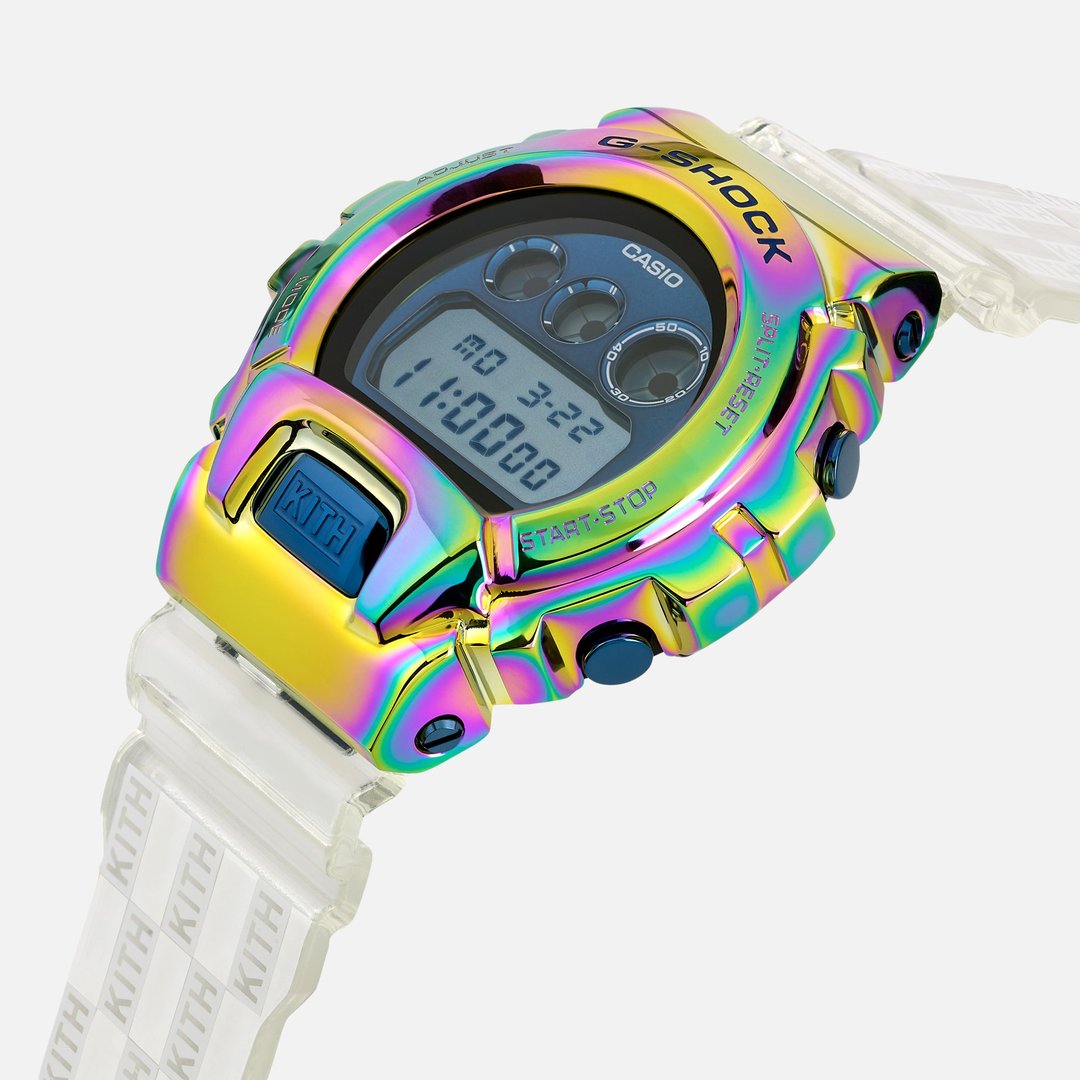 G-Shock GM-6900s are large but comfy, but the KITH for G-Shock GM-6900 Rainbow brings a different feeling with its steel case. You are palpably aware of its presence on the wrist, well, with that look it's hard to hide it no matter what, and two details in particular enamour me.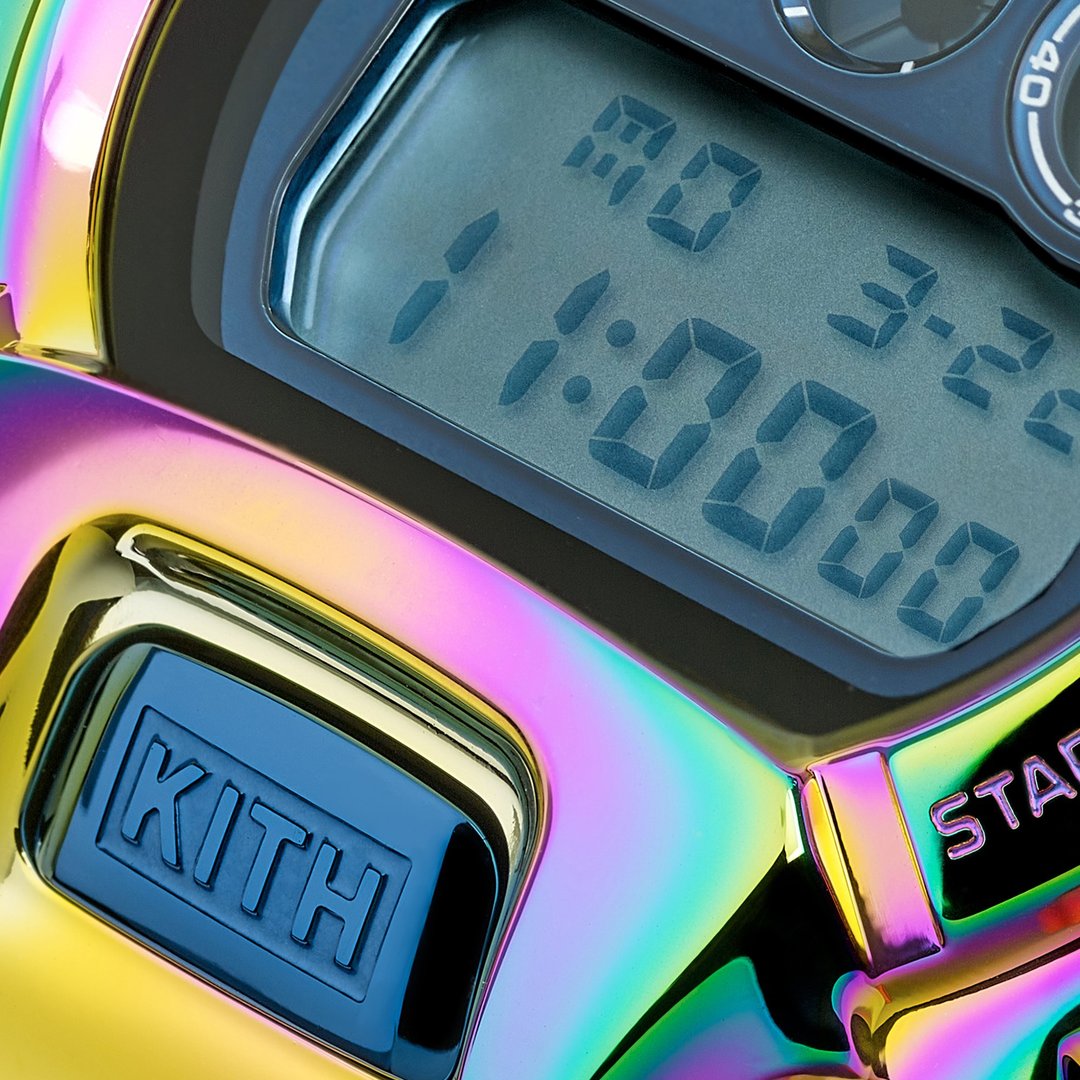 There is a deep petrol blue-green colour for the screen surround and the metallic gloss KITH branded light button, but the metal case takes some beating in the attention stakes. A mad, vivid liquid seems to have spilled onto the case, creating gold, green, purple and blue sweeps of colour that are simply delicious.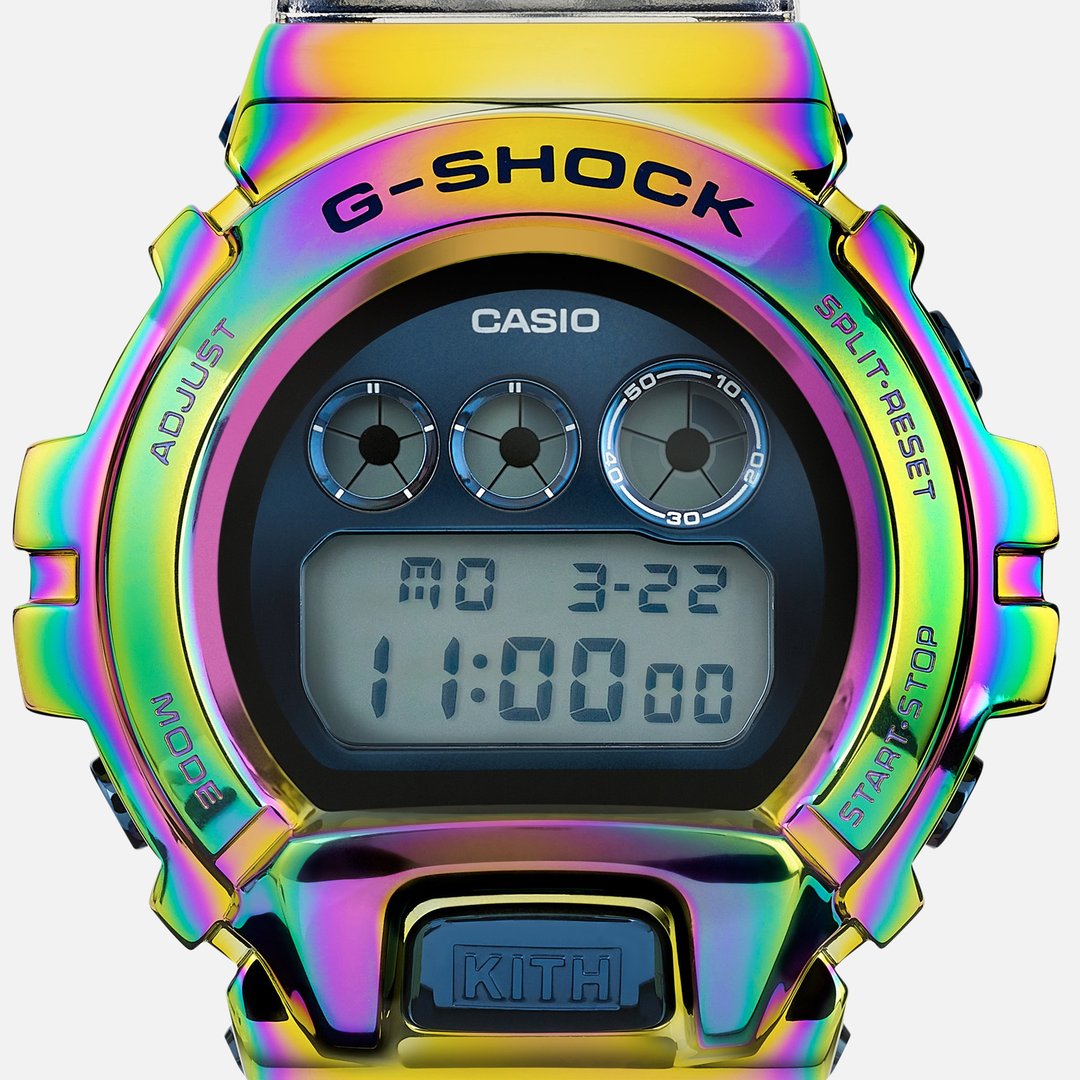 Despite its mad appearance, this is a proper, multifunctional tool watch like any G-Shock, and in addition to the backlit display, you get water resistance up to 200 metres, two years of battery life, a multi-function alarm, a calendar through the year 2099, and much more besides. But let's be honest, this is about the flex, the colours, and the way it picks up the blues from your new Nikes. Press the KITH button and the display lights up, and the slogan JUST US makes itself known, like you're part of a very special club. And while I have a suspicion this might be close to sold out, I for one want to join that club. Please.
The KITH for G-Shock GM-6900 Rainbow, price and availability:
The KITH for G-Shock GM-6900 Rainbow is $400 USD. For more details, visit KITH.