INTRODUCING: The Hublot Big Bang e, a truly left-field smartwatch, including the only way you can (currently) buy it
Nick Kenyon
Hot on the heels of the launch of the latest TAG Heuer Connected watch in March, their LVMH watch sibling has launched the new Hublot Big Bang e. And while it's not surprising in itself — Hublot already play in this space — its execution has some genuinely eccentric touches. But first, the specs, because they're far more palatable for average-sized wrists than the first smartwatch Hublot released. This new 42mm smartwatch, 7mm smaller than the original model, is available with either a ceramic or titanium sandwich-style case, and features the same overall design as the first-ever Big Bang way back in 2005, keeping its core aesthetic consistent with the rest of the existing collection.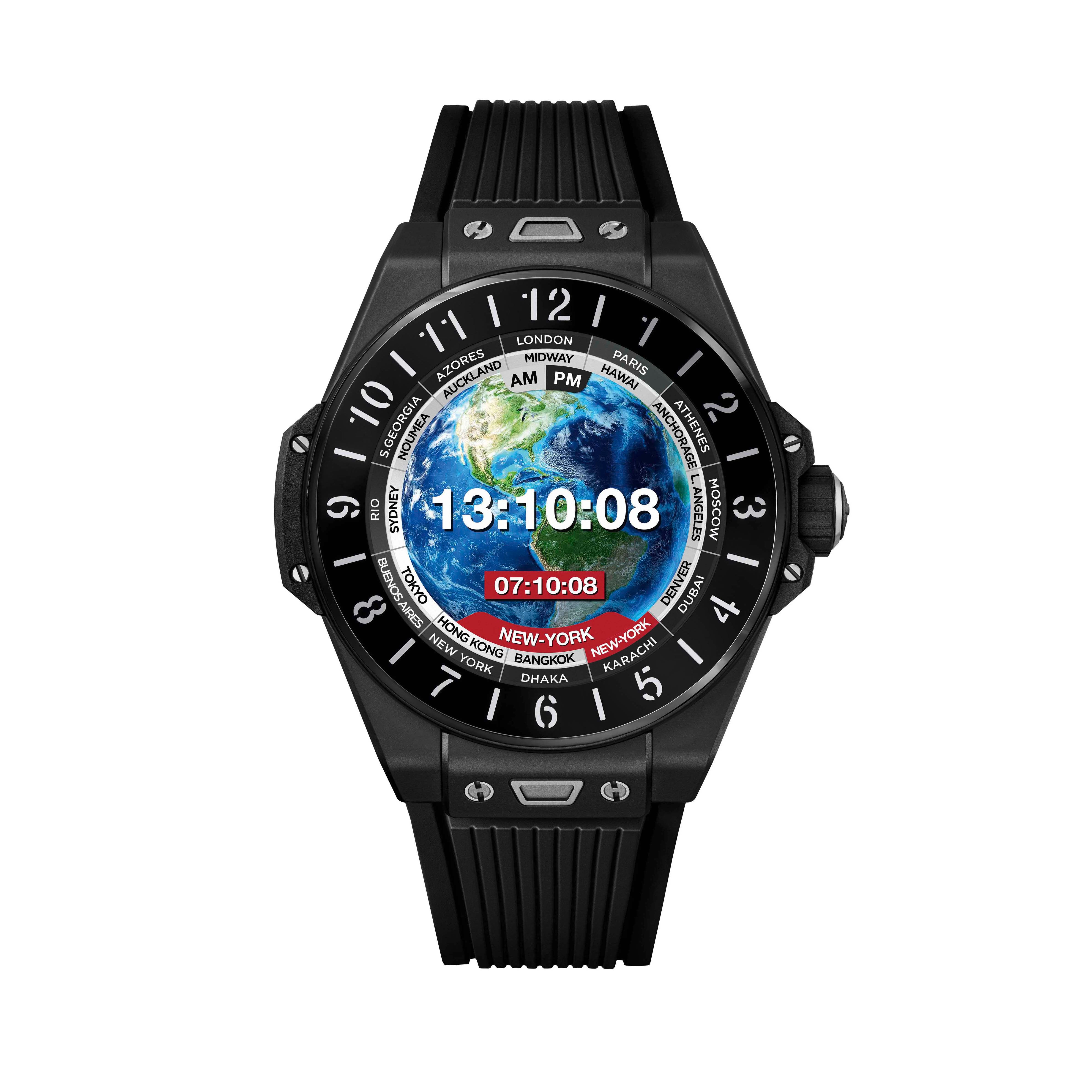 It was two years ago, for the 2018 FIFA World Cup, that Hublot first threw its hat into the luxury smartwatch ring, when they released the Hublot Big Bang Referee to be worn by officials during the games. It was a smart advertising play, with the brand proudly displayed at every player change on the substitution board, and showed another indication of LVMH's intention in the smartwatch business.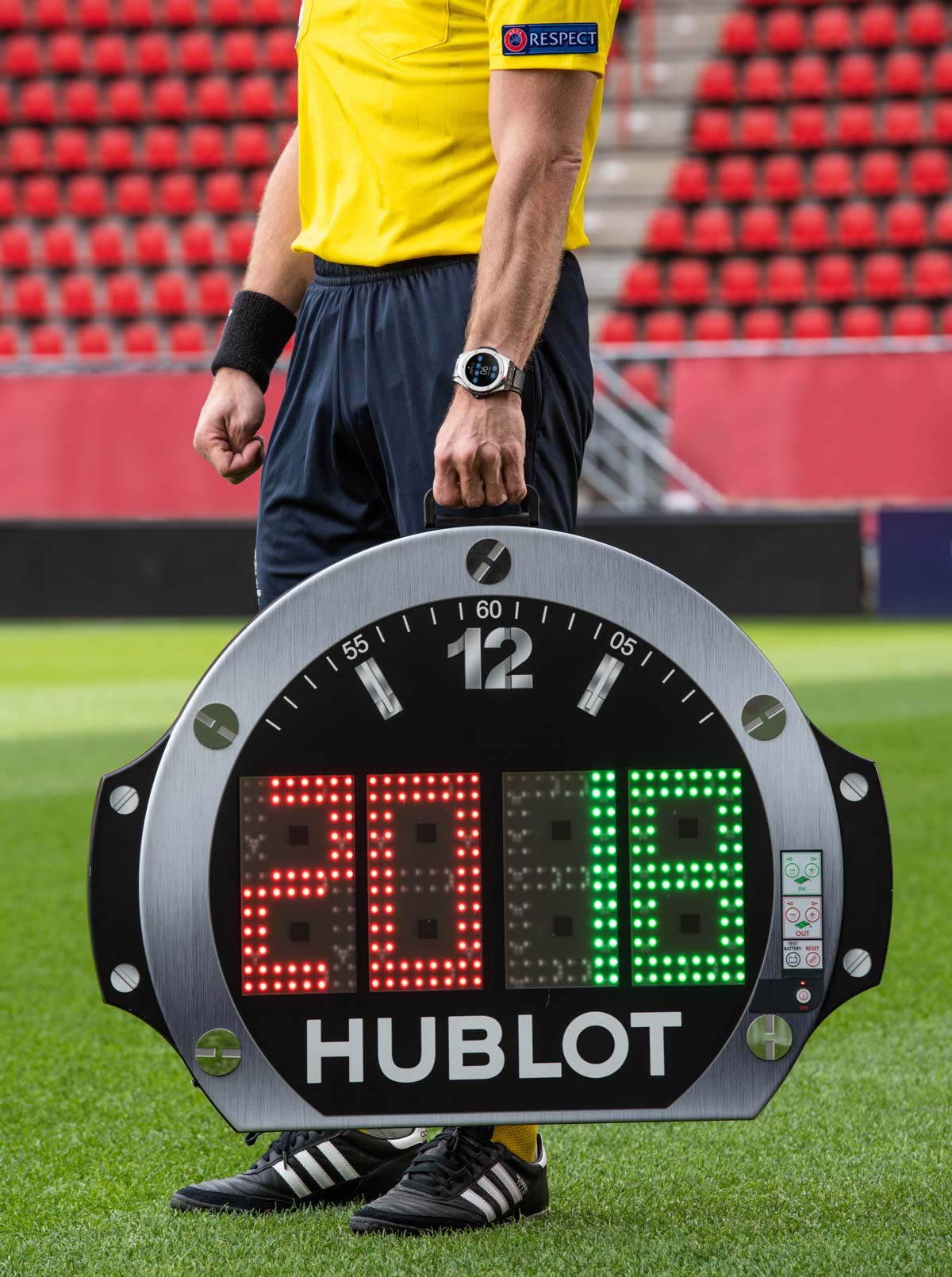 The first Hublot smartwatch was seriously large, however, measuring a gargantuan 49mm across and 13.9mm thick. This was great for a referee sprinting across a soccer pitch to be able to read the large dial, but was less practical to be worn as a daily companion on the wrist, an issue that Hublot has solved with a much more appealing 42mm case size, which is also slimmer at 12.8mm.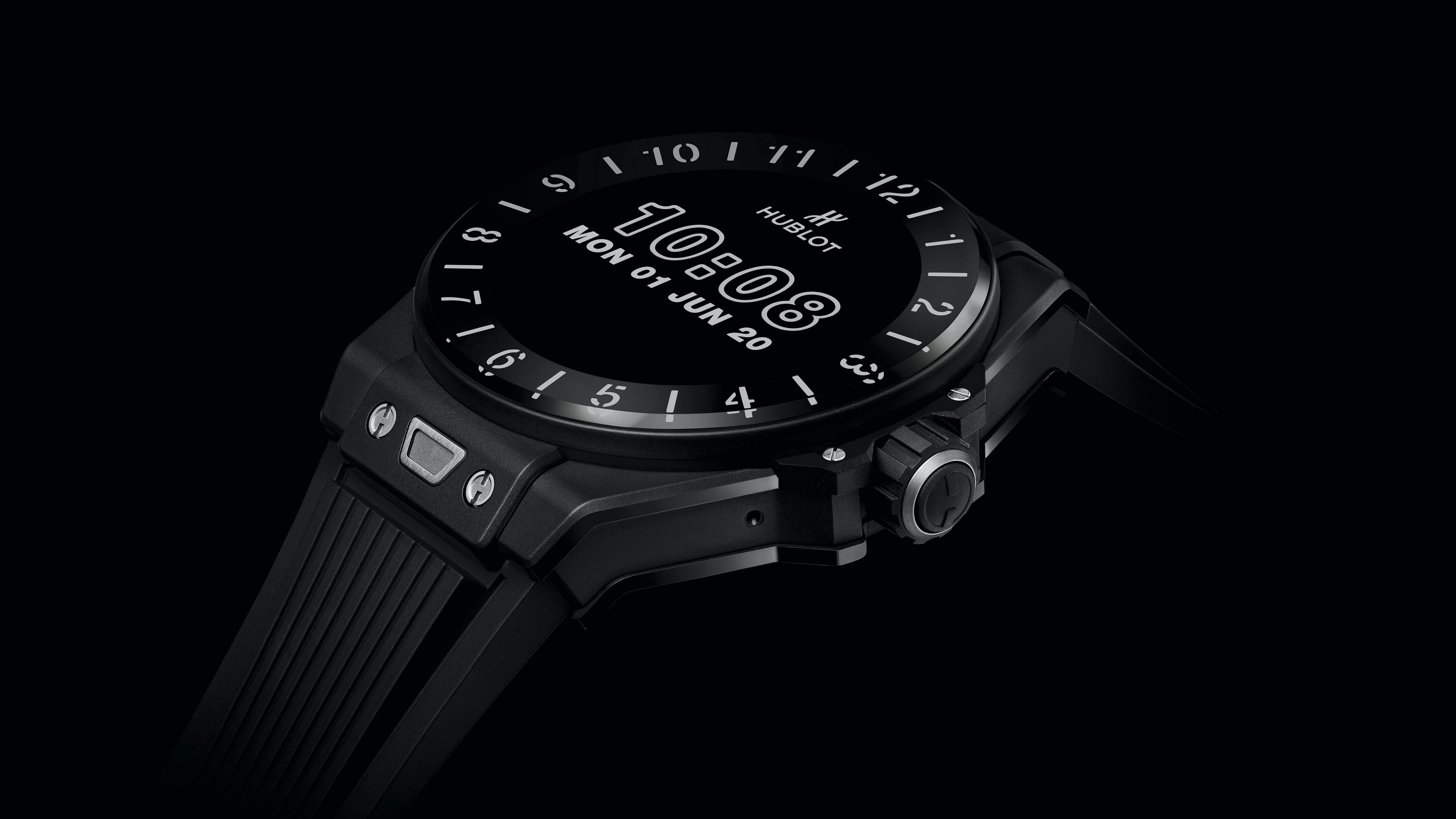 This reduction in size has been enabled in part by the new processor Hublot has used for the watch, the Qualcomm Snapdragon Wear 3100, which is the same system used by the latest TAG Heuer Connected. This processor runs Google's Wear OS, which means you get access to the same family of apps you would expect from a Google-powered smartwatch, and is compatible with your phone no matter if you are in the Apple or Android ecosystems.
Taking advantage of Hublot's enthusiastic involvement with the contemporary art world, where they support large international shows such as Art Basel, the new Hublot Big Bang e comes with a series of eight different dials designed by artist Marc Ferrero. The watch can rotate through each of these colourful artworks, as well as having options for a good-looking world timer complication and a perpetual calendar with moonphase. More dial artworks are expected to be released in collaboration with other artists.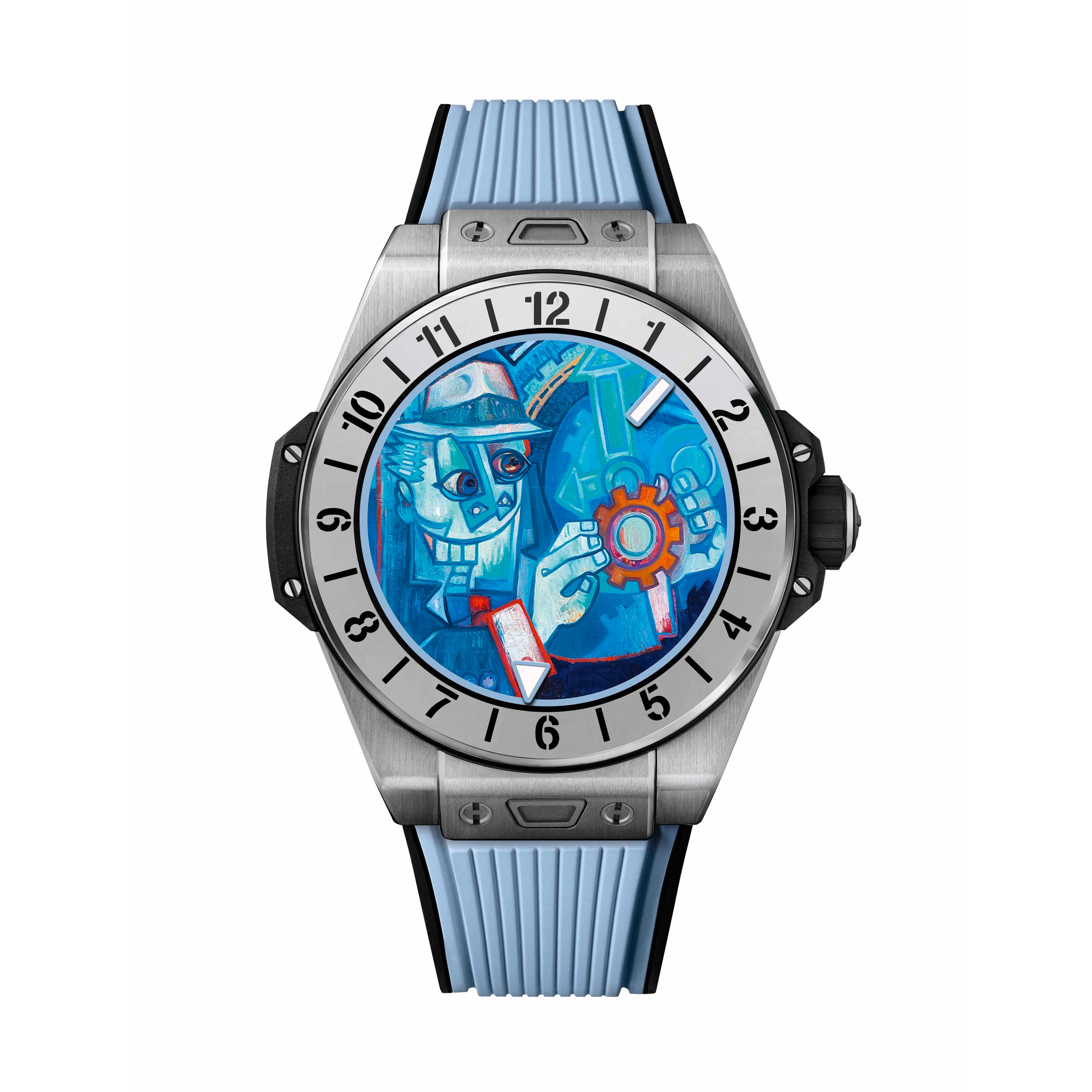 Hublot has successfully attracted a more youthful customer base than many of its peers over the last decade, making its smartwatch play a sensible one, considering the insatiably growing appetite for smartwatches on the wrists of professionals worldwide. The Hublot Big Bang e is currently available to the brand's collectors club, Hublotista, and is available to the general public from June 15.
Hublot Big Bang e pricing:
The Hublot Big Bang e in Titanium ref. 440.NX.1100.RX is USD$5,200, and the Hublot Big Bang e in Black Ceramic ref. 440.CI.1100.RX is USD$5800 
Find out more at Hublot right here.