When Omega releases a limited edition, you're fairly safe in betting that it will be numbered in the hundreds or thousands. The First Omega Wrist-Chronograph Limited Edition is a little more limited than that … being released in 18 pieces only, and for good reason.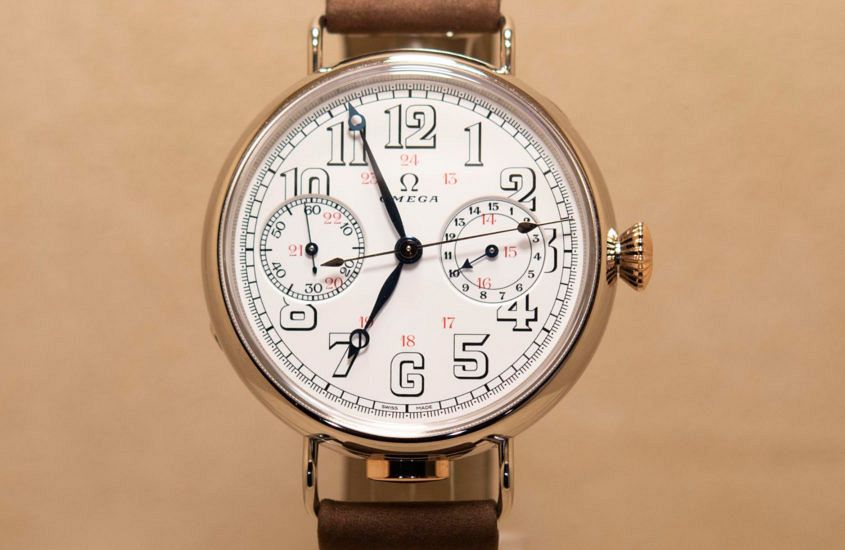 This large 47.5mm chronograph was unveiled by Omega CEO Raynald Aeschlimann at the Omega Museum in Biel, at an intimate event celebrating Omega's rich history (more on that later). This watch is a tribute to Omega's 18"' CHRO movement, launched in 1913, an important calibre in the brand's history, and indeed that of watchmaking in general. Of course, the genesis of the original large, utilitarian watch was the needs of wartime pilots and other military personnel, hence the focus on legibility and functionality. And while the dial and case design of this re-issue is exceptionally faithful to the original, the real star (and reason for its exceptionally limited nature) is the movement.
Every single one of these 18 watches houses an original, 105-year-old 18"' CHRO movement. Each movement has been sourced by the Omega Museum, and painstakingly cleaned, restored and refinished by Omega's Atelier Tourbillon on period-correct machines to create the phoenix-like calibre 3018. To go to this effort is quite exceptional, and a real labour of love for Omega.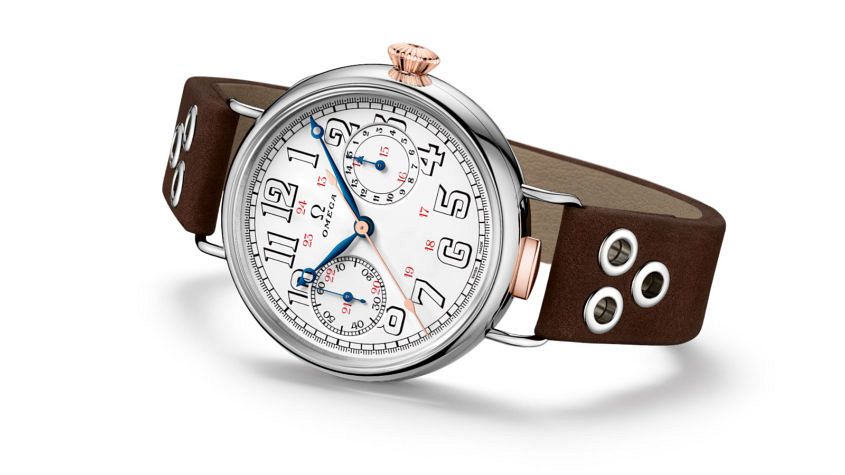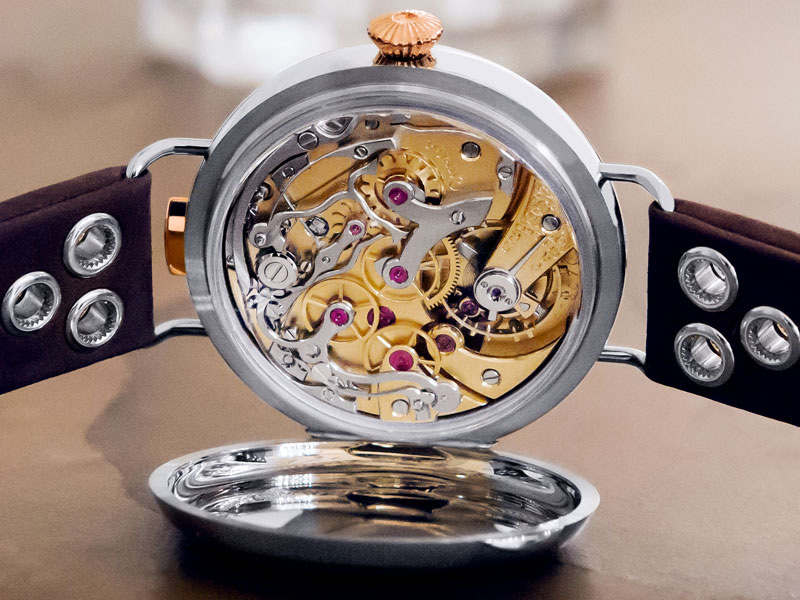 The First Omega Wrist-Chronograph is housed in a hunter-style white gold case (with gorgeous old-school Omega logo on the back), with Sedna gold details, a finely printed old-school (but not over the top) enamel dial and a frankly decadent box with all the trimmings. The price is 120,000 CHF, but the price is somewhat arbitrary, as you can bet that all 18 of these outstanding Omegas are spoken for.