Fans of Franck Muller will know there is something in the Vanguard collection for everyone. With more than 30 different references in the current lineup, including chronographs, tourbillons and skeletonised movements, the independent watchmaker has ensured that no matter where you want to take your watch, there is a generously curved creation for you.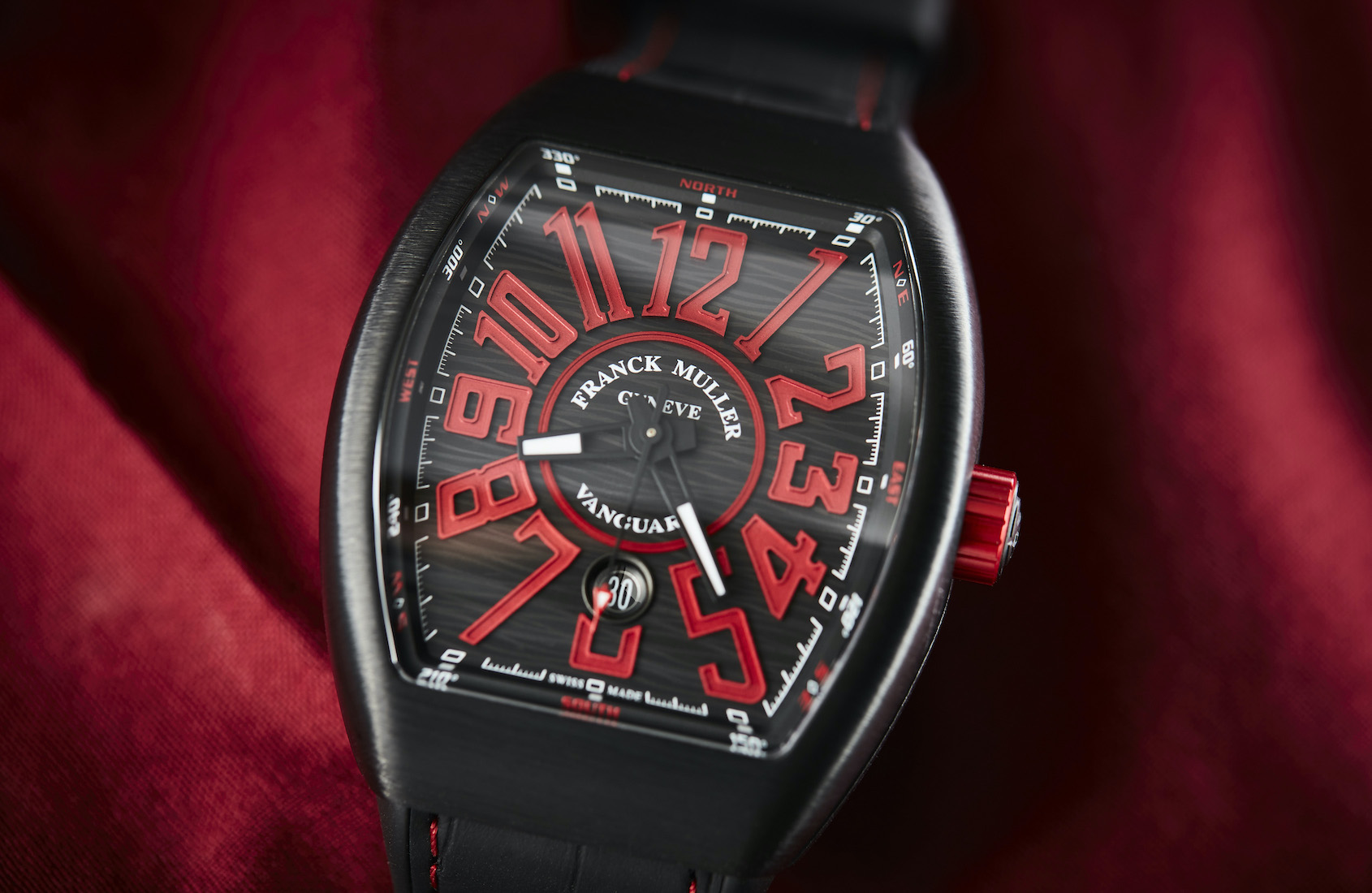 Despite the range of options, each reference evokes a specific lifestyle that each watch is suited to, be it for the international money mover, or the type who prefers to spend their time on the deck of a yacht. When it comes to the Franck Muller Vanguard Classic, however, the cleaner design might speak most strongly to those who prefer a less cluttered approach to watchmaking.
With the Franck Muller Vanguard Classic reference V45 SC DT TT NR BR NR, you get the same concave caseback that wraps intuitively along the contours of your wrist that all members of the Vanguard family offer, but on the dial side you're treated to a sight that is striking without being overwhelming.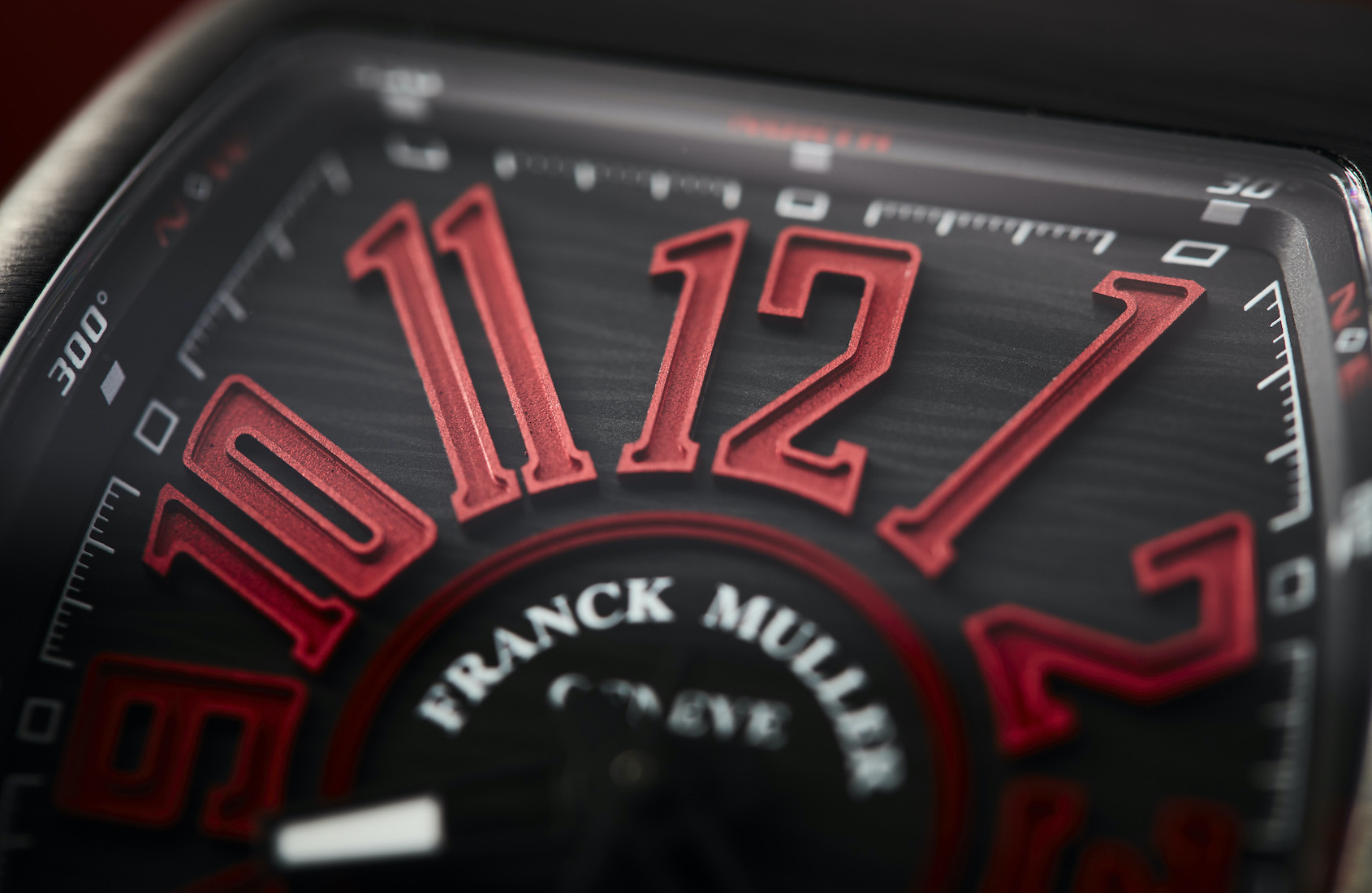 The bold Arabic numerals are a rich ruby red in colour, which pop against the lightly patterned black dial, and occupy the majority of the dial real estate without competition from any chronograph sub-dials or exposed tourbillon apertures.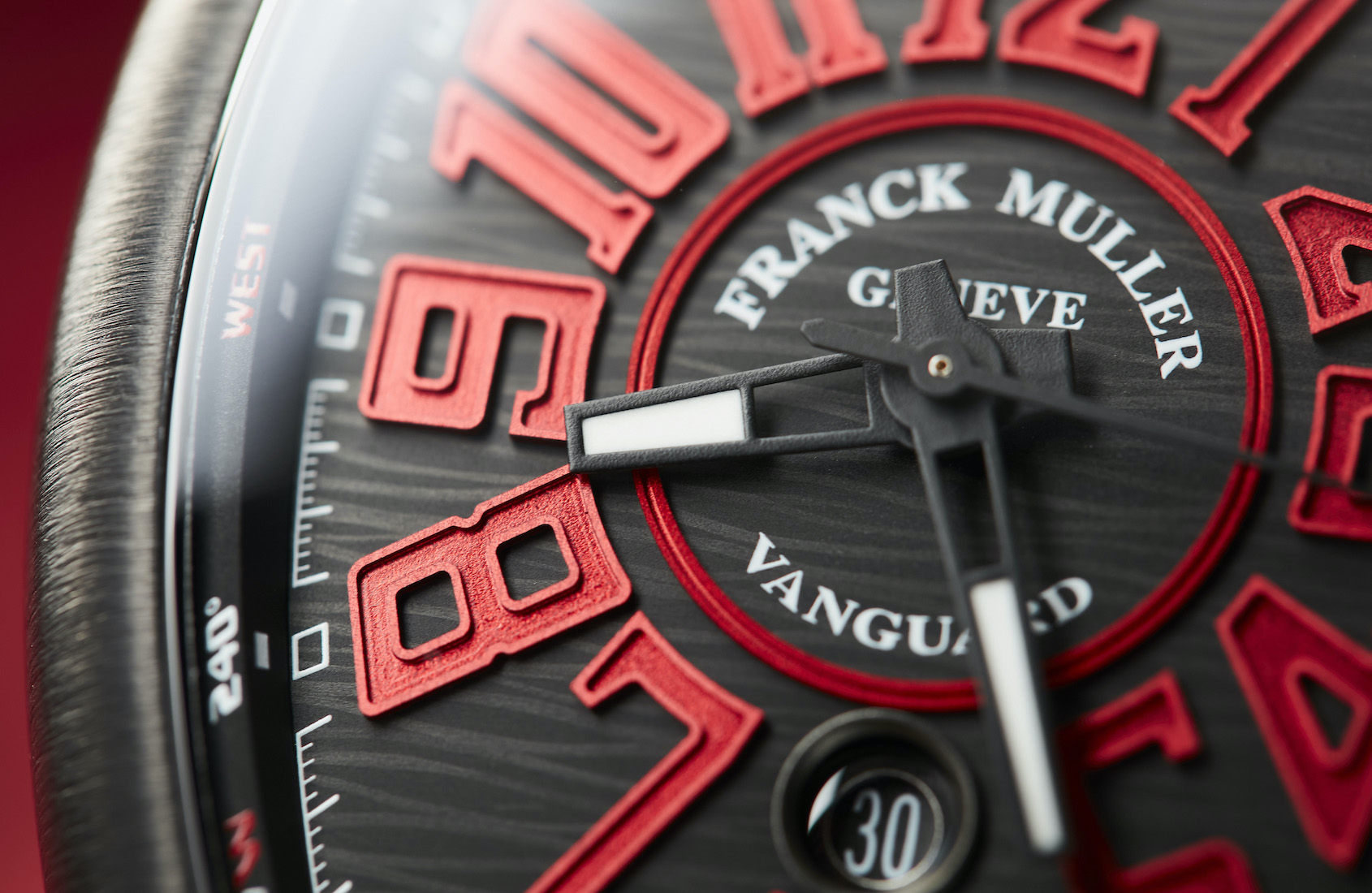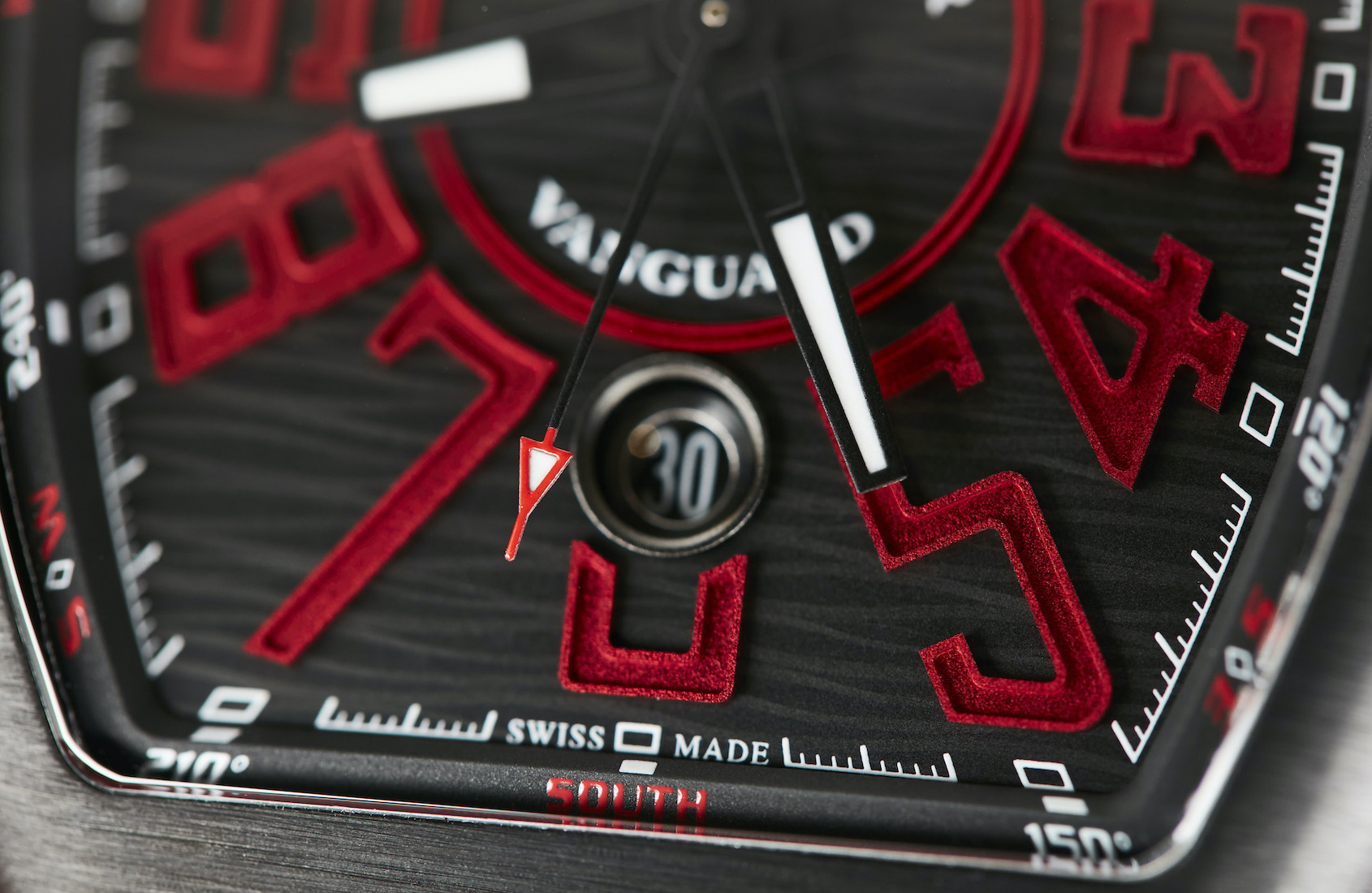 The same eye-catching red is found in the circle around the dial text and hand stack, as well as the pronounced crown and strap stitching, which provide a strong visual contrast against the rest of the watch. This contrast delivers a statement, without going overboard with too many colours, which works well on the wrist.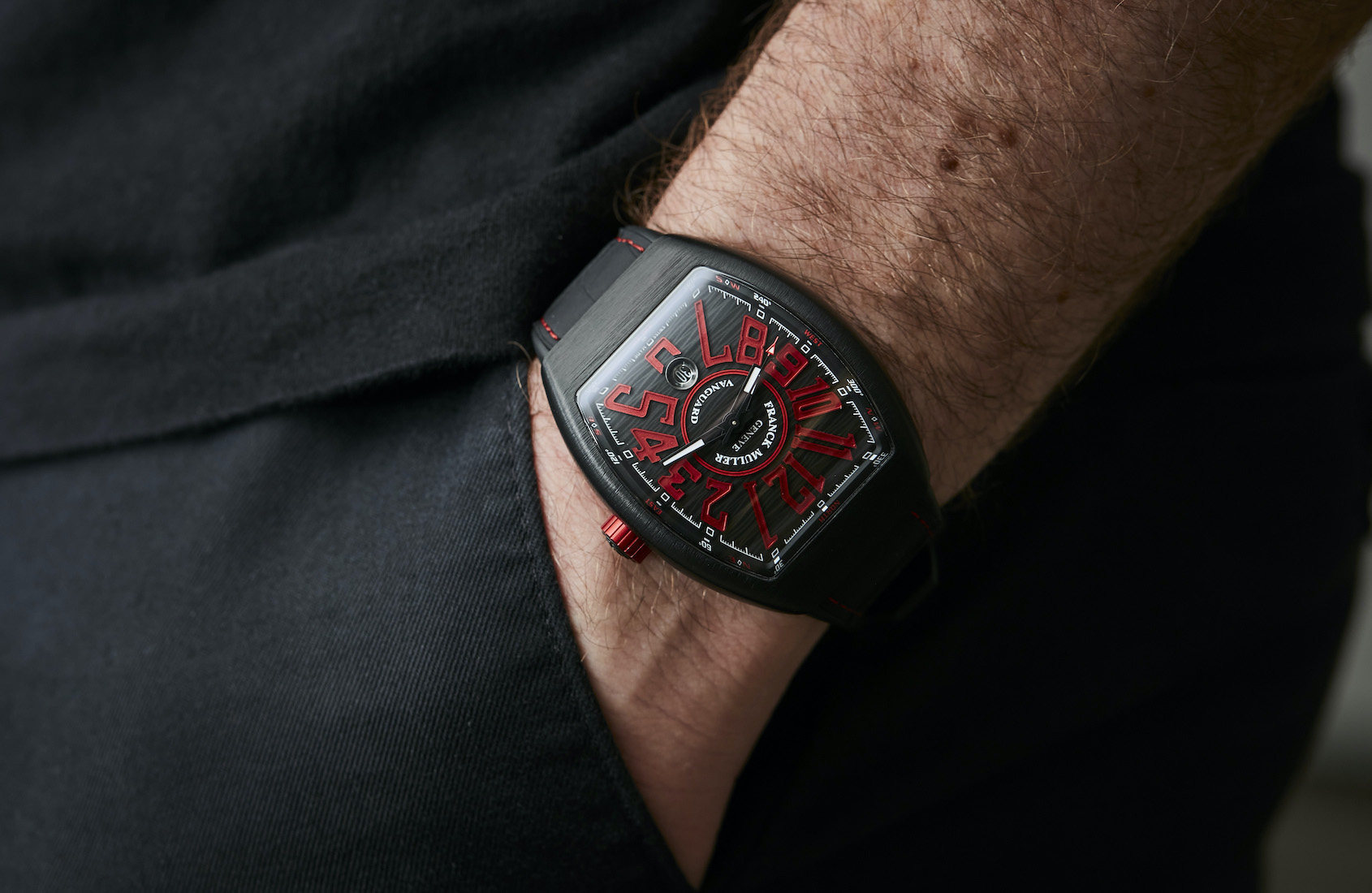 As with all watches in this collection, one of the most noticeable features of the Franck Muller Vanguard Classic compared to other watches is the pronounced curve of the case, which makes the watch very comfortable to wear. In this reference, the blackened case has been laterally brushed (apart from the caseback, which is vertically brushed), offering some nice visual texture, and complements the lateral dial pattern.
It is legible, easy to wear and is finished to the high standard that you would expect from such a well-respected watchmaker. Overall, the Franck Muller Vanguard Classic makes a compelling case as a comfortable sports watch that could easily span the gulf between beachside resort and boardroom, and everywhere between.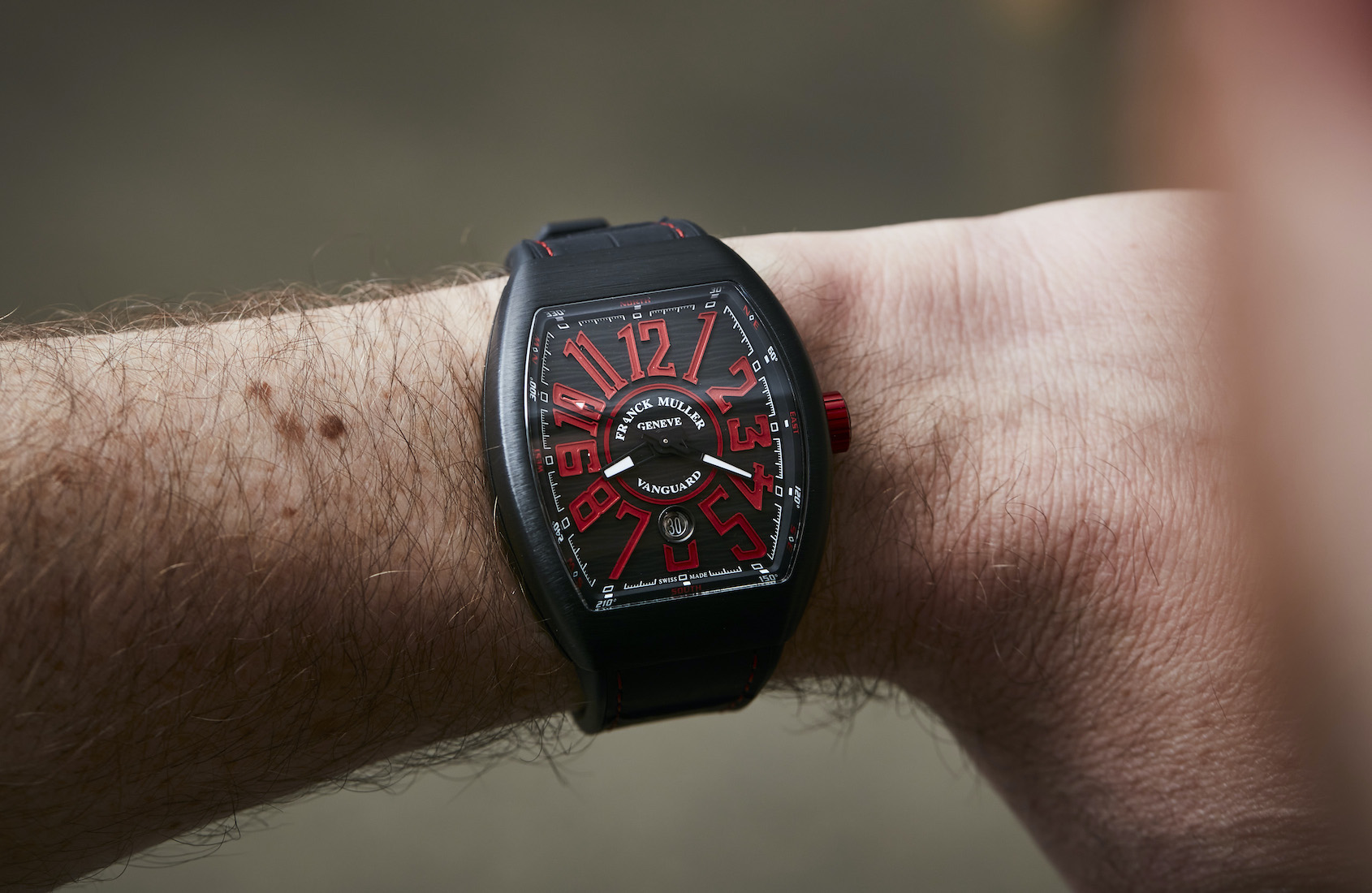 Franck Muller Vanguard Classic V45 SC DT TT NR BR NR pricing and availability
The Franck Muller Vanguard Classic V45 SC DT TT NR BR NR has an Australian RRP of $13,800, and is available from Franck Muller boutiques.