The Chopard Alpine Eagle is a watch that has roots in the 1980s when their St. Moritz model was released. It was during a period when the stainless steel luxury sports watch boom was in full swing. Case in point, between 1980 and 1995, the St. Moritz model alone sold 50,000 pieces. Now, the St. Moritz has been reimagined with a contemporary flavour in terms of its design, as well as a number of technical developments that make the Chopard Alpine Eagle a genuine luxury wristwatch and reflect Chopard's endeavour to "treat steel as if it were gold". Also, the dial. We have had this bird in the hand the last few weeks, and we can confirm it really is something. More to come.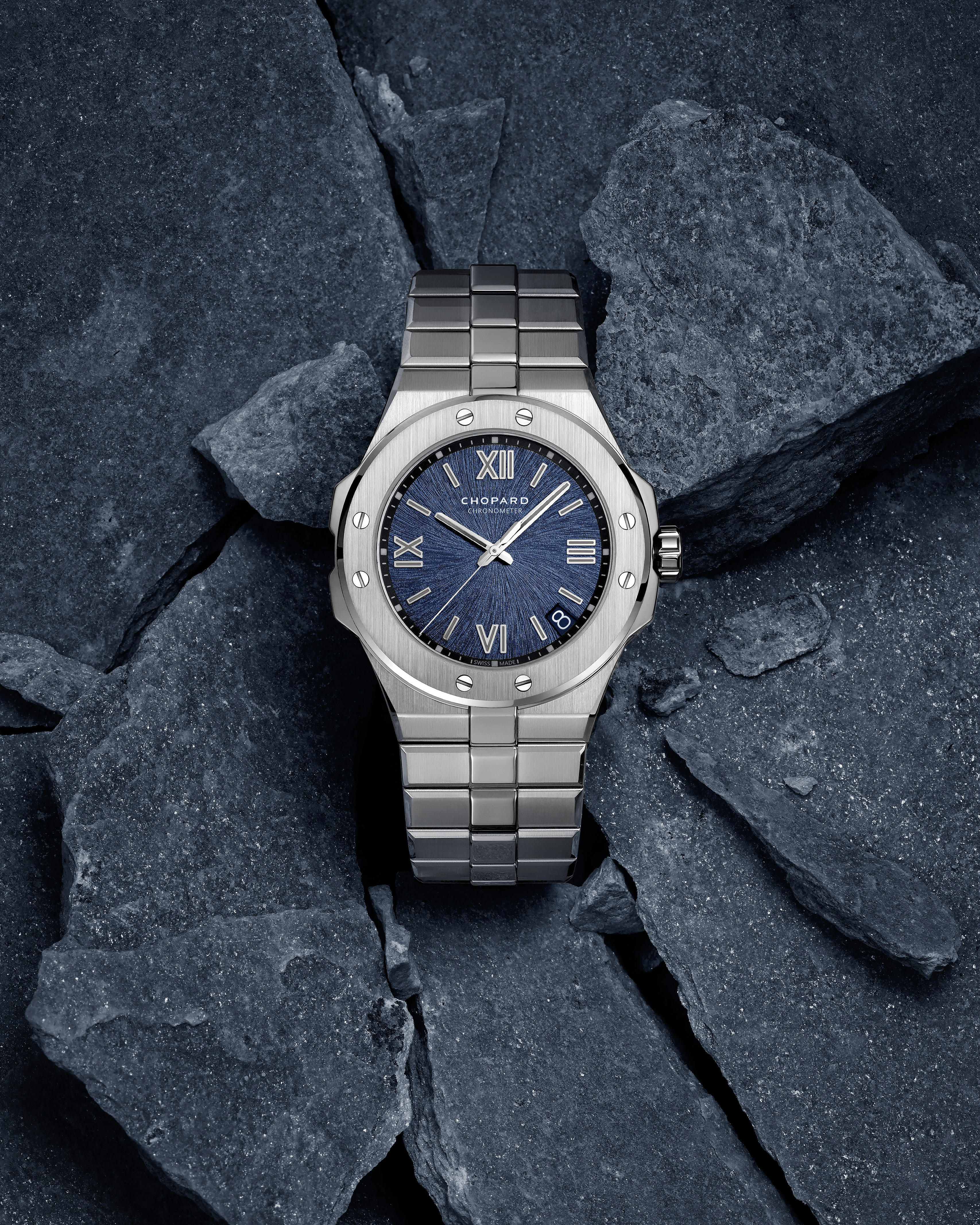 As a brief history lesson on the origins of the Alpine Eagle, in 1980 the St. Moritz was released by Chopard after being envisioned by Karl-Friedrich Scheufele, the son of the owner of the brand. It was the first watch that Karl-Friedrich Scheufele had ever designed, at the young age of 22, as well as the first sports watch and the first steel watch that Chopard had produced.
Chopard have taken these points as inspiration for the new Alpine Eagle, manufacturing both the sporty new case and integrated bracelet from a new steel alloy called Lucent Steel A223. It has the qualities of being more scratch resistant than regular steel, as well as much shinier, giving it a highly reflective quality that easily catches the light across its contrasting brushed and polished surfaces.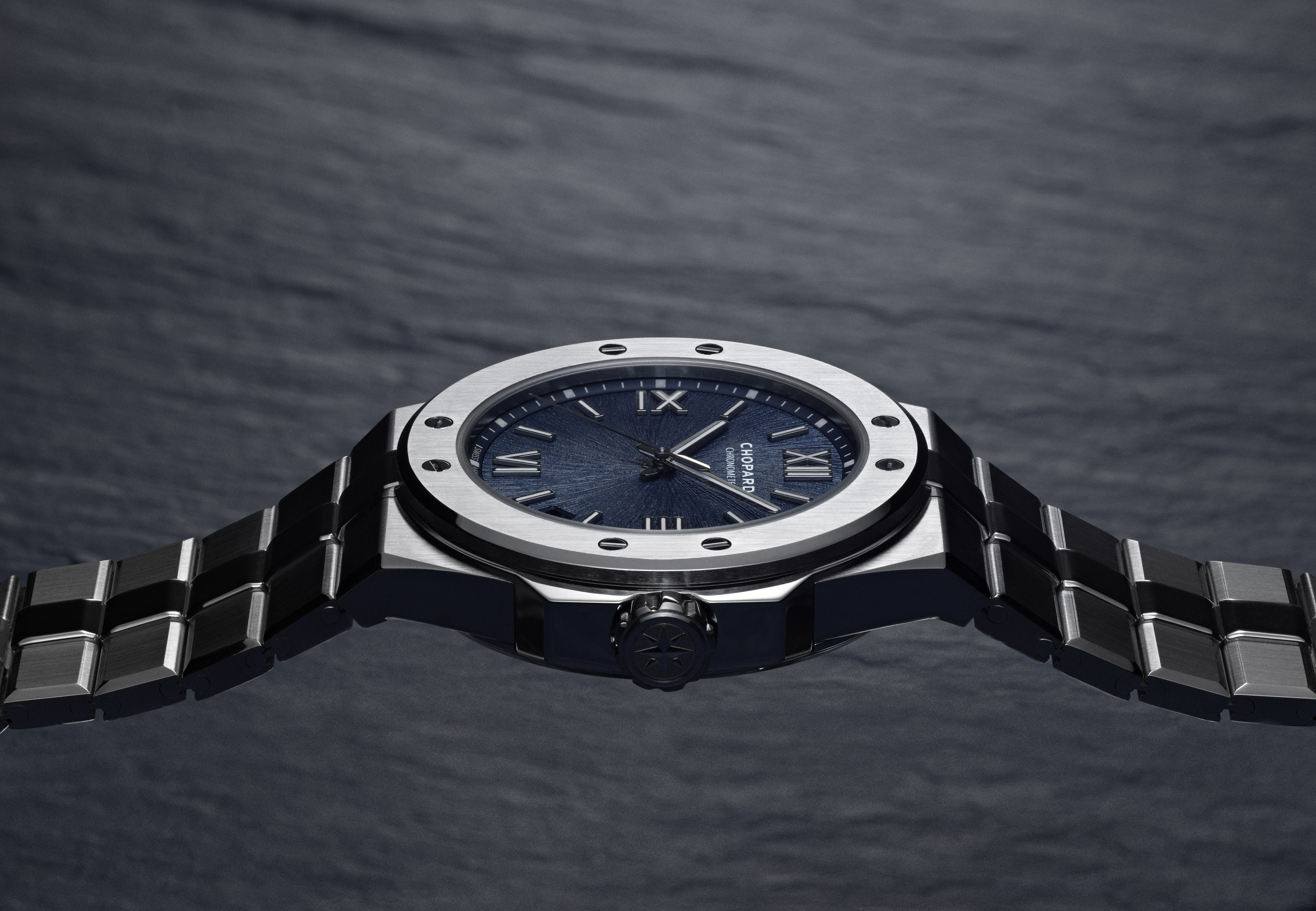 The Chopard Alpine Eagle is available in Lucent Steel A223, rose gold and two-tone metals, as well as two sizes, at 36mm and 41mm, with a feature that shows an attention to detail not often shown by other manufacturers. Each size of the Alpine Eagle contains a different movement, which has been specifically designed for the respective case size.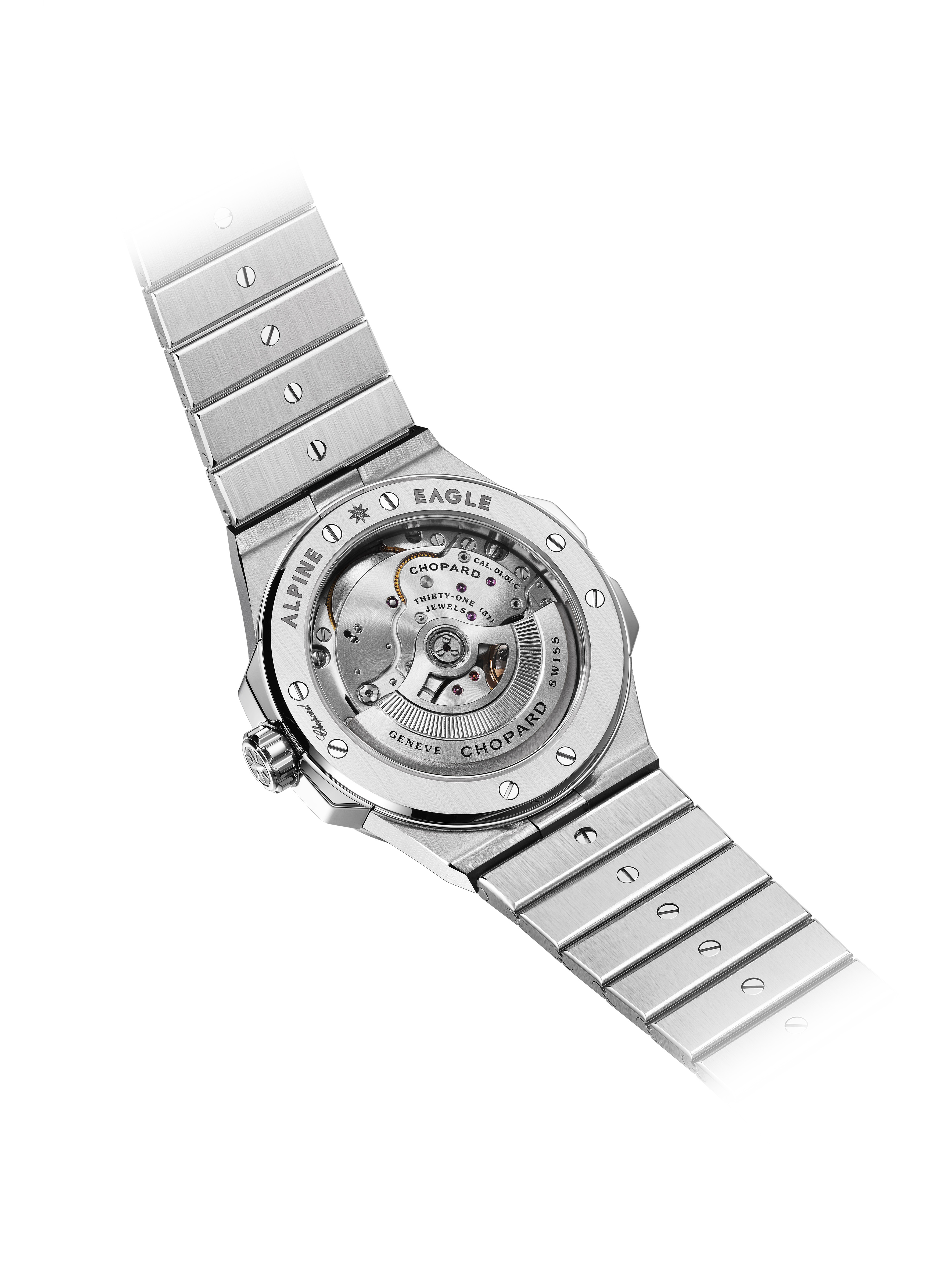 Both movements are COSC certified, with the 41mm reference housing the 01.01-C calibre with a 60-hour power reserve, and the 36mm reference containing the 09.01-C calibre with a 42-hour power reserve.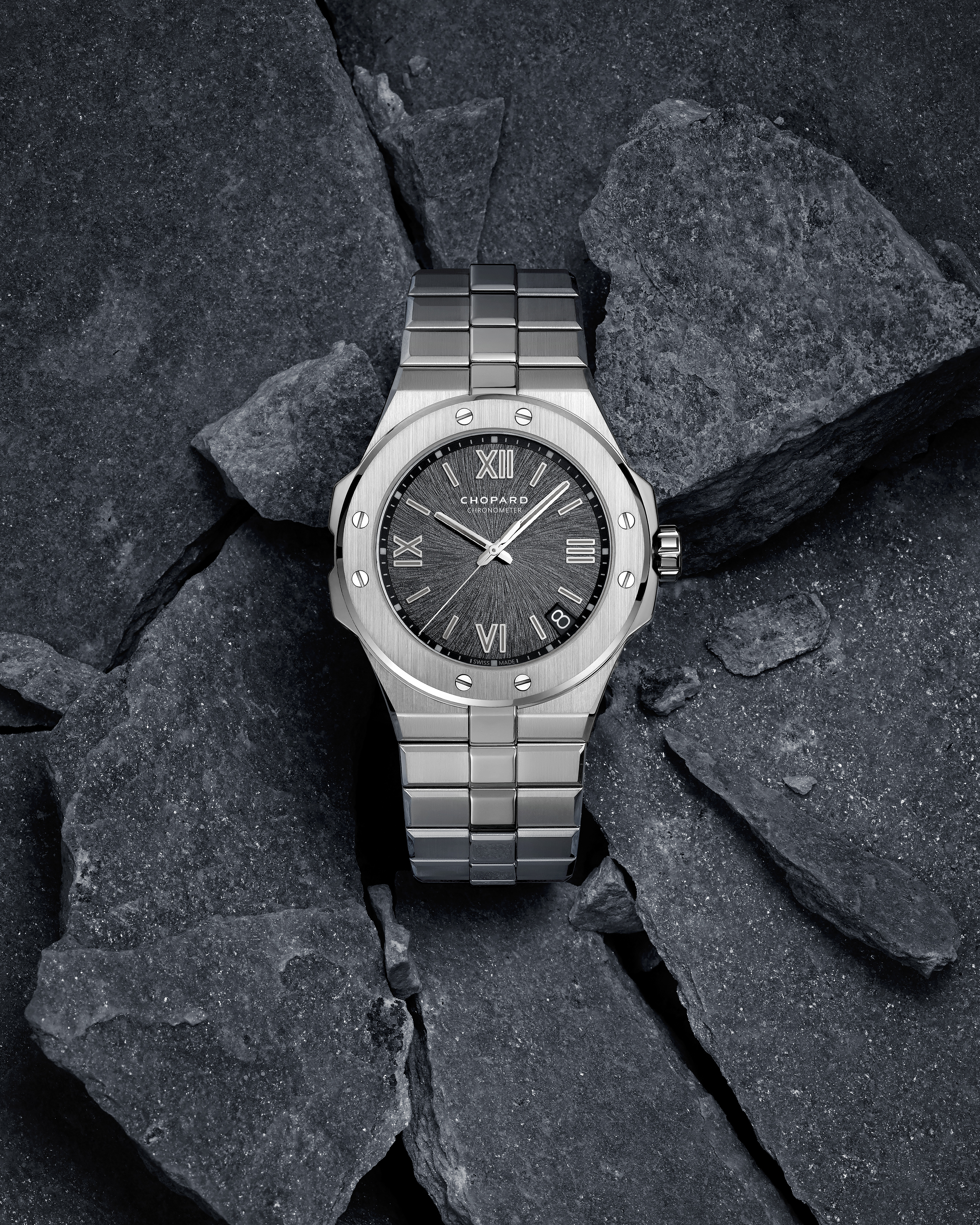 We will be taking a much closer look at the Alpine Eagle over the coming days, and we will share exactly how the watch wears day-to-day. Stay tuned for more hands-on detail.
Chopard Alpine Eagle Australian pricing and availability
The Chopard Alpine Eagle, 41mm in steel, $18,200 AUD, available in the Chopard Boutique Sydney only