What's better than one complicated Cartier? Three complicated Cartiers, especially when they arrive in a specially designed marquetery finished and lacquered wooden box. These three pieces that make up the new Cartier Fine Watchmaking Rotonde de Cartier Precious "Icons Set", which share the two uniting themes of mystery and skeletonisation. But in a world where the brand is best known for their classic designs from the beginning of the 20th century, what does this trio of large platinum watches really offer? Is it a case of complication for its own sake, or do these pieces actually add something to the current catalogue of the French-founded firm?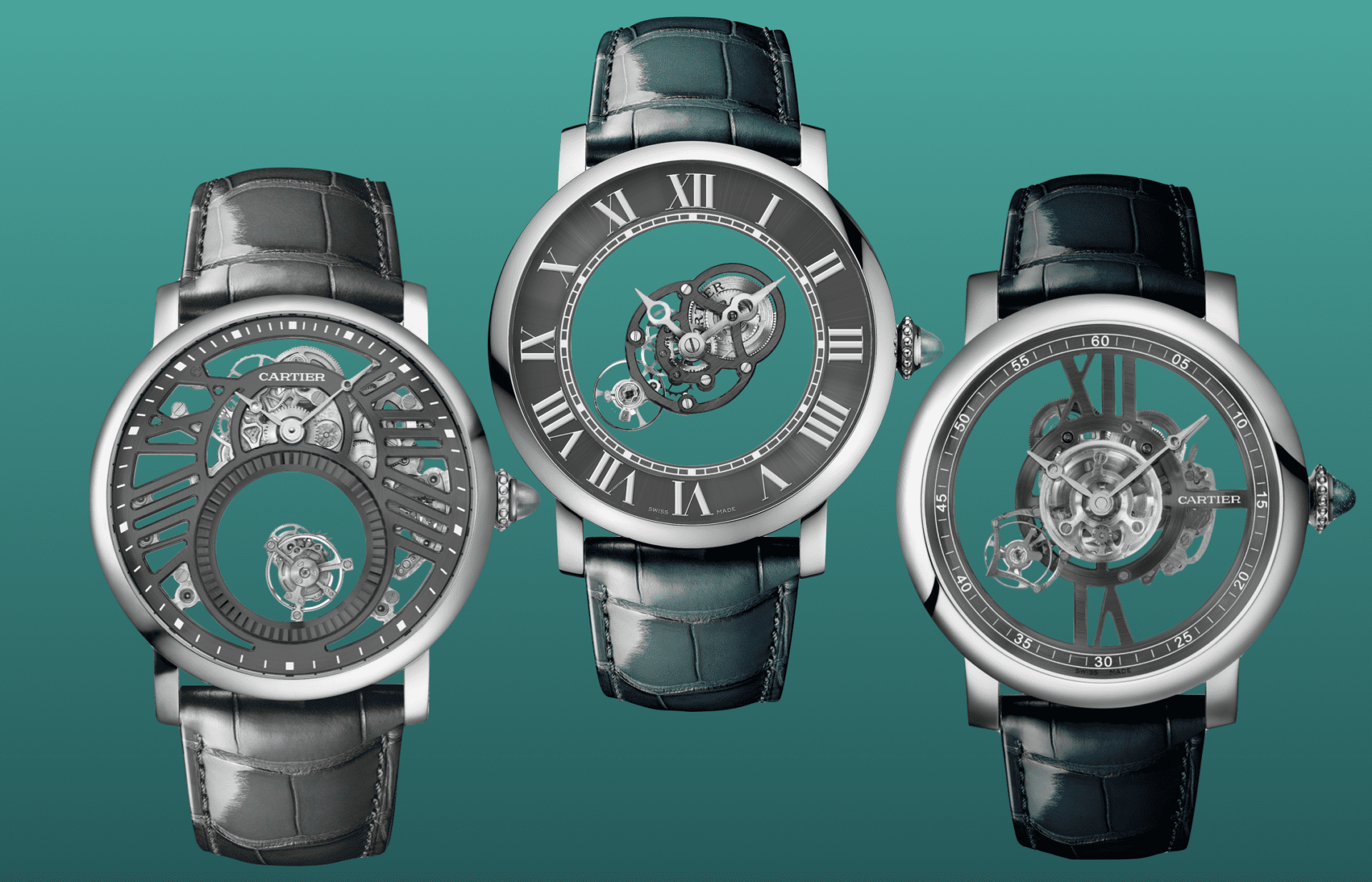 For more than a hundred years, Cartier have played with illusion in their product design, but more specifically in their watch and clockmaking. Cartier Mystery Clocks are some of the most coveted examples of horological handicraft in existence, with 101 different examples offered by Christies in an important sale last year that showed the mind-bending diversity of design. It is this legacy that has inspired these three watches, each of which features a tourbillon at its heart and an element of historical mystery in their design.
Astromysterious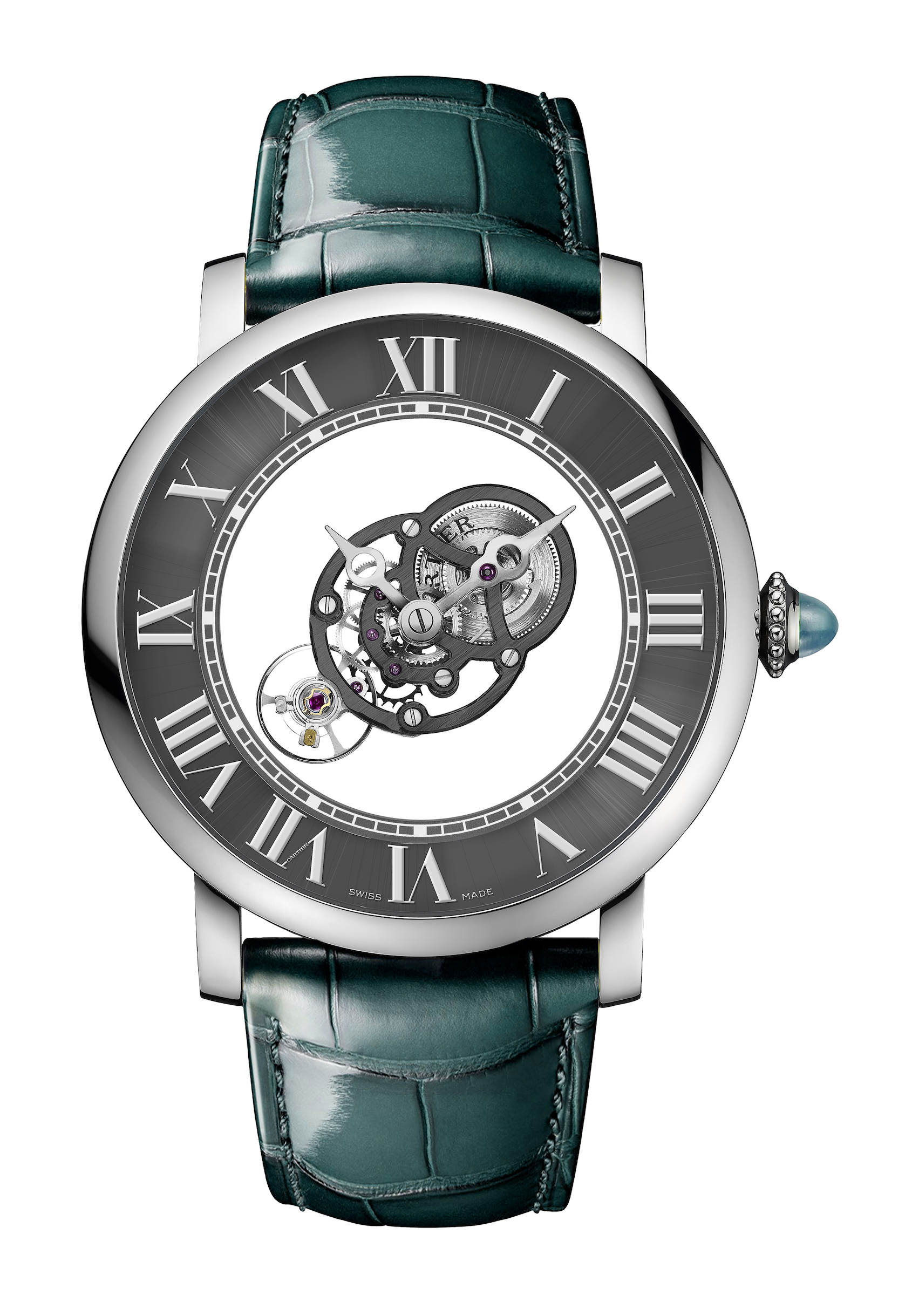 This is my personal favourite of the trio, with a mechanism that seems to float within the brushed grey minute track. In fact, it is a tourbillon that rotates once an hour, allowing it to serve as a bridge to hold the minute hand, while the hour hand moves independently. The entire movement is able to appear suspended in mid-air thanks to several transparent sapphire crystal discs that hold the caliber 9462 MC in place. The finishing touch is the aquamarine cabochon set into the crown, which set the tone for the other slightly exotic crown stones in the other two references.
Mysterious Double Tourbillon
The Mysterious Double Tourbillon speaks more strongly to the theme of skeletonisation within the collection thanks to the labyrinth of grey bridges that also serves as hour markers for the dial. The 45mm platinum-cased watch is dominated by the large apparently empty space that takes up much of the bottom half of the dial, which features a tourbillon that rotates once per minute, as well as rotating around the six o'clock aperture once every five minutes. This is a double-barrelled element of visual intrigue, combined with the attractive jade cabochon set into the crown.
Astrotourbillon
Featuring a toubillon movement that is closer to the design of the Astromysterious, but instead of rotating once an hour to form the minute hand, it rotates once per minute allowing it to form the seconds hand. At 47mm in diameter and 14.9mm thick it is the largest watch in the trio and might be the most visually dominating thanks to the significant dial cutouts.
As I mentioned earlier, all three watches arrive in a very nicely executed presentation box, and as you might expect from this level of watchmaking from Cartier, the price is on request.