We don't have to remind you of either the importance or our enthusiasm for the genre-busting design of the thinnest sports watch available, with its ever expanding list of records and paper-thin complications. The Bulgari Octo Finissimo Tadao Ando, however, is darkly different, as we see in this new chapter of the ongoing and fruitful collaboration.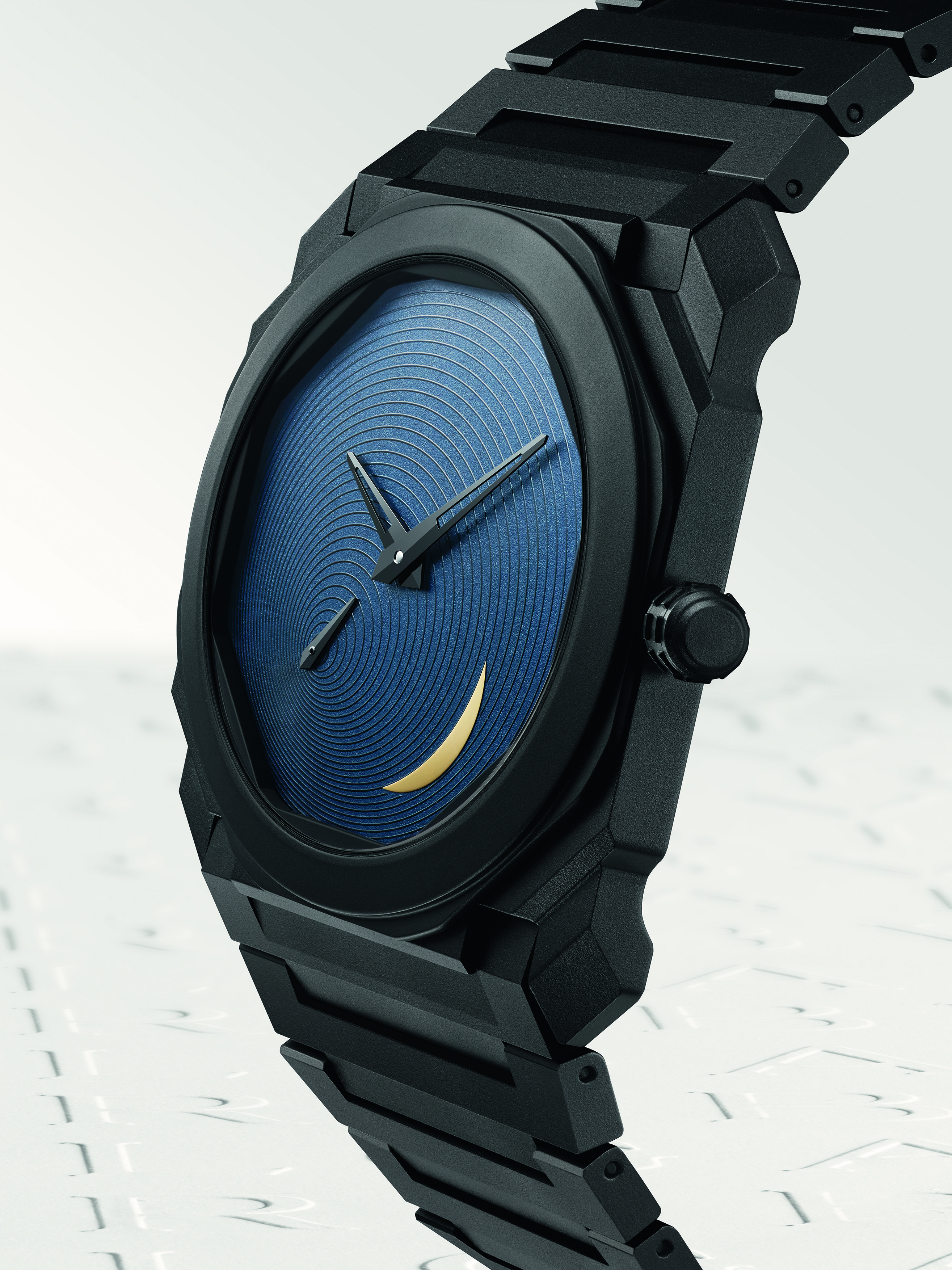 Tadao Ando is a Japanese star-chitect known for his clean minimalist perfection, and who better to work with Bulgari in getting back to the essence of the Finissimo. After all, the Genta-originated case is pure architecture for the wrist, with its continously surprising angles and facets.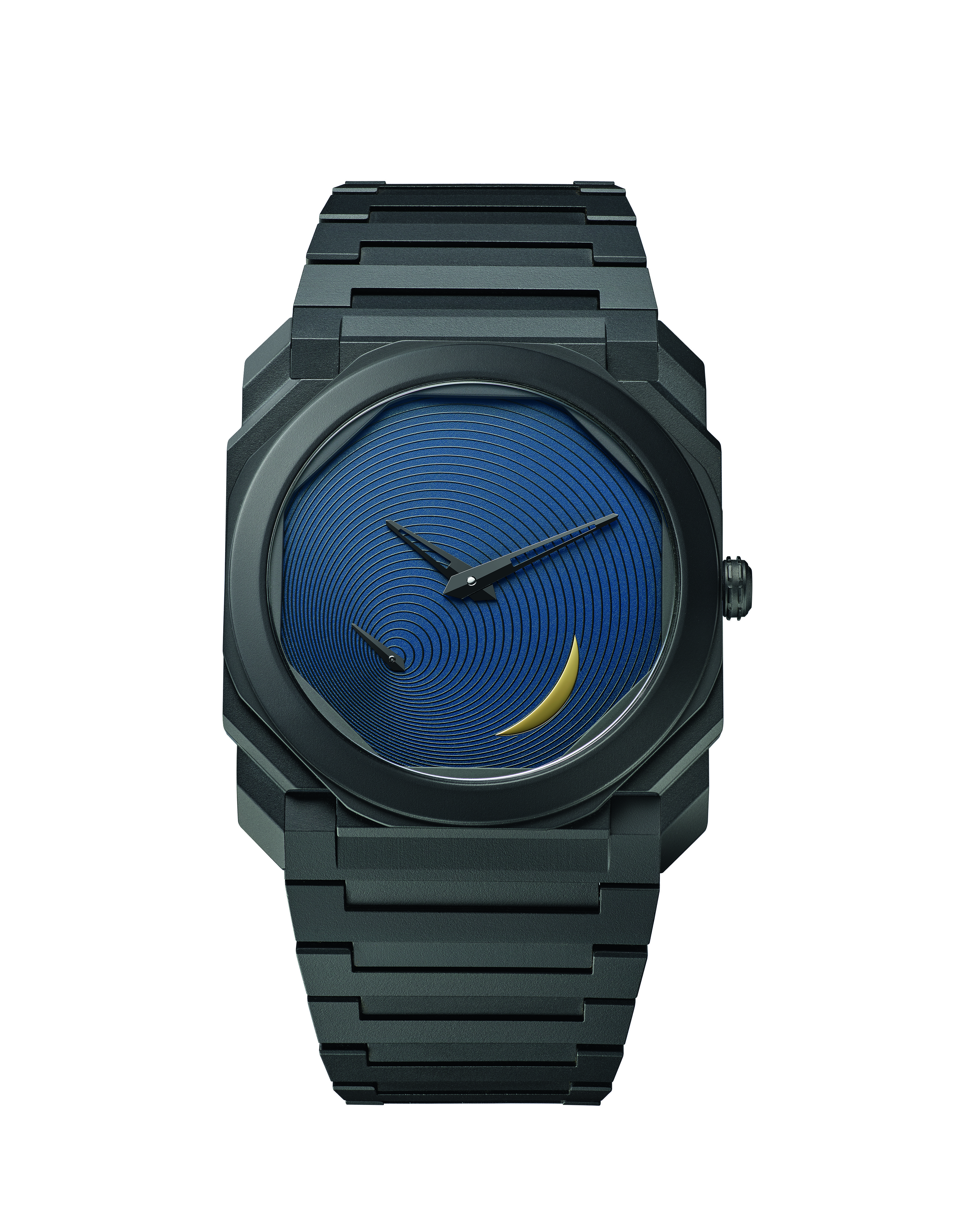 Juxtaposed by nature, the stark formal language of the Octo Finissimo, specially in its matte guise, hides a very complex case construction and a wealth of facets and angles far removed from the minimal. But given its most slender body, and the silky black ceramic material, the darkness imbues it with a quiet calm, and is a perfect zen-like frame for the hypnotic dial design.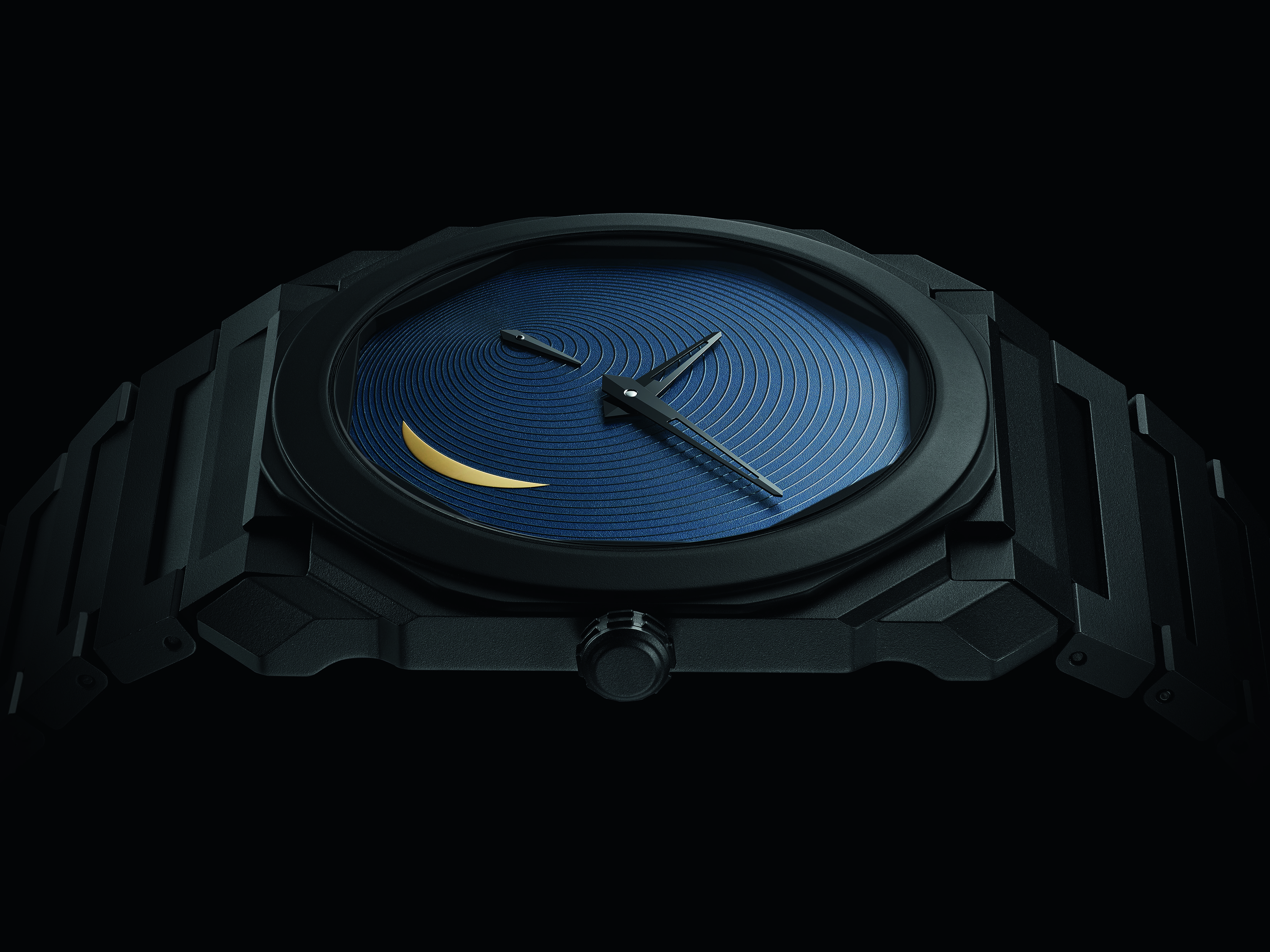 The pure black frames a delicate dark blue vision of time itself, with off-centre concentric circles emanating from the seconds hand at 7 o'clock. The engraved pattern symbolizes the black hole from which time itself is born, the dark blue abyss bringing an entirely different spirit to the design – one of dark night. This melancholic void is lifted through the Mikazuki concept, which represents the crescent moon, symbolizing the transient nature of time.
The almost whimsical nature of the gold crescent moon at five o'clock lifts the design with its gloss sharpness against the dark night sky blue, delightfully off-centre and a pop of gilt contrast.
View this as a wrist-worn spiritual guide rather than a mere watch, and after trying on the jewel-like bracelet of an Octo Finissimo it's hard to look back from your altered perceptions. The intricate world of the engaging in-house world of the BVL 138 calibre, is visible through the transparent caseback, and this is one of a 160-piece limited edition.
The Bulgari Octo Finissimo Tadao Ando, price and availability:
The The Bulgari Octo Finissimo Tadao Ando is $ 18,100 USD in black ceramic on a ceramic bracelet. For more details, visit Bulgari