INTERVIEW: Chad and Chase McQueen on family, legacy and TAG Heuer
Andy Green
A few weeks ago, on a wet and gloomy morning, I made my way to the 2016 Motorclassica, held at Melbourne's Royal Exhibition Building – jostling through the crowds of people who were out in force despite the rain to see a superb assortment of new and vintage cars and motorcycles.
They may have been excited, but I was even more on edge, because thanks to TAG Heuer I was about to meet the McQueen family – specifically the son of the late Steve McQueen, Chad McQueen, and his own son, Chase. At first, I wasn't sure why I was nervous. Then it hit me; I was about to meet the King of Cool's son (the Prince of Cool) who shared genetics, and therefore scientifically, his ultra-coolness too. Having always appreciated Steve McQueen as an actor, anti-hero and style god – it was about to get very real.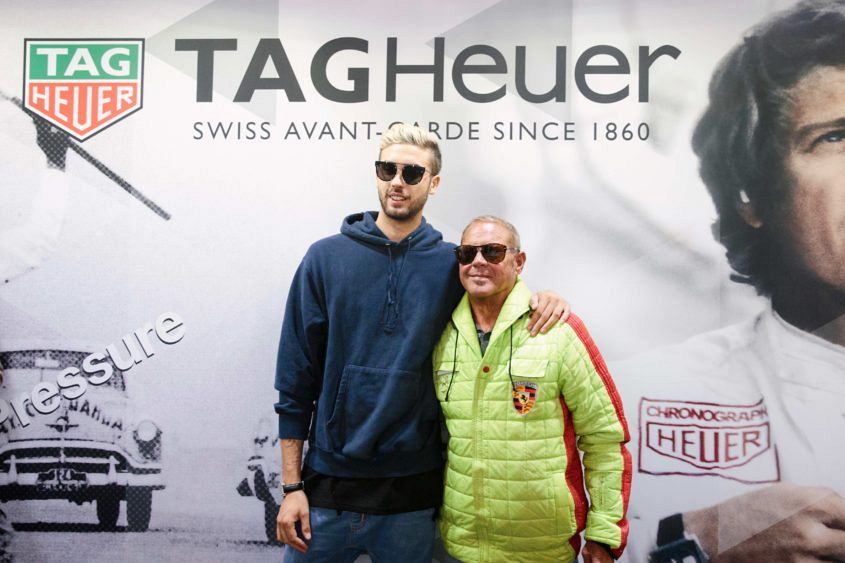 As Chad approached with his entourage, he lit up the room, metaphorically as well as literally thanks to his bright Porsche racing jacket. His son, Chase, gave off more of an inconspicuous vibe – blending in with the rest of us as he sat with watchmaker Shalen Gokoolparsadh, inspecting the inner workings of the Monaco.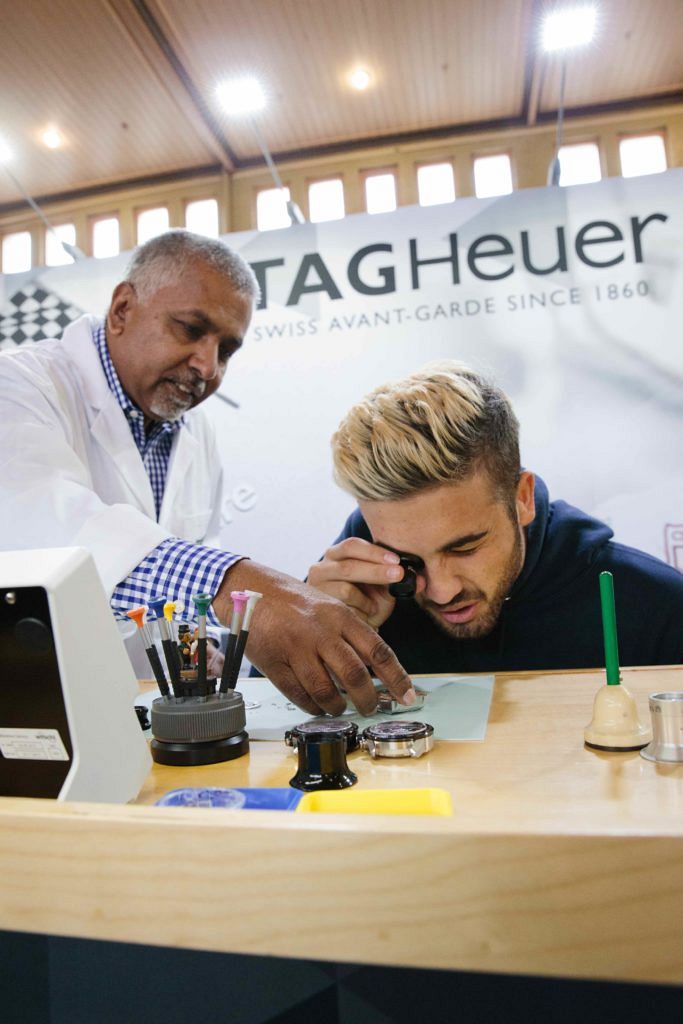 It was an earlier version of this watch that his grandfather famously wore in the 1971 film Le Mans, which led to the watch becoming an icon of its own – and more recently to the family's partnership with TAG Heuer – which is why we're here today. In between all the car fun, we grabbed a few minutes to talk watches with them both.
Time+Tide: How does it feel for you, Chase, having never had the chance to meet your grandfather, to see a watch so strongly linked with Steve McQueen on someone's wrist?
Chase: I think Australia is probably the most Monacos I've ever seen in one spot. Everyone's got a Monaco, it seems like. But for me it's cool – I don't think many kids whose grandparents pass away at an early age get to really understand what they're about. They don't get to see them talk or move. It's pretty interesting for me to see and to be able to learn about him. I mean it's crazy, he's from before my dad's generation and there are kids my age who appreciate what he's done – it's really touching.
T+T: And would you call yourself a watch guy?
Chase: Yeah absolutely. I love the heritage behind these TAGs, and the Monaco especially, and my family. I just got to see inside the cases, and it's fascinating.
T+T: And over to you Chad – first off, given your family's passion for cars, I have to ask what your daily ride is.
Chad:  I'm lucky, I drive a Porsche pretty much every day of the week. I haven't got seven, but I've got enough that I can pick and choose!
T+T: Nice. And back to the watches, how does it feel to see a TAG Heuer Monaco on a stranger's wrist?
Chad: Yeah, it's cool. Dad's been gone 36 years now, but he resonates strongly today. He lives on and it's good to see that. You know, I think it's been a great partnership. TAG has been great with their campaign with him.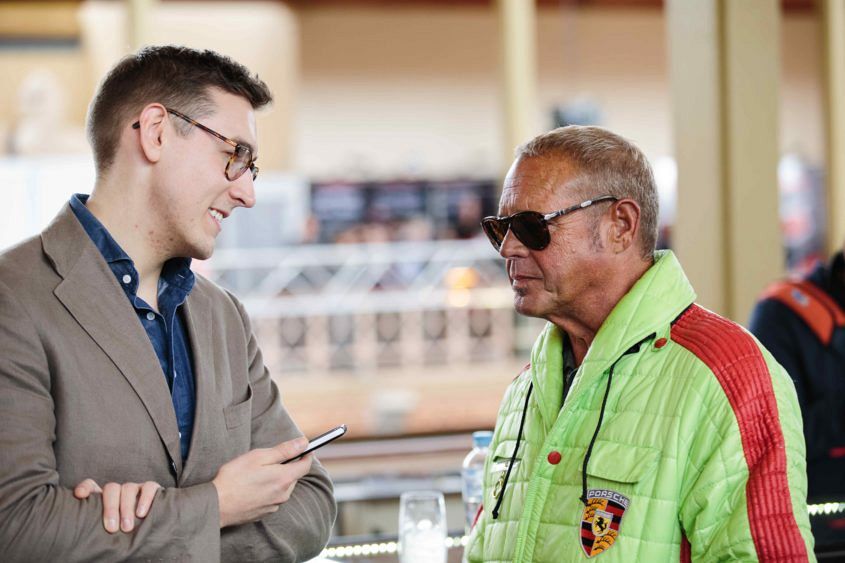 T+T: Are you into watches, yourself?
Chad:  I wear TAG, but I'm not a watch collector. I've got a couple of my father's old Rolexes, from his bedside in Ciudad Juarez, Mexico where he passed away. They're both Submariners – one's got the old dome top. I wore one of those until 15 or 20 years ago, until I got them serviced in New York, and they said they were worth about 10 grand back then, and that was without them even knowing that they used to belong to my dad. Ever since then they've been in the safe, they're too valuable for me to keep wearing. Then the TAG partnership happened, and they asked me nicely if I would wear the Monaco, which I love.
T+T: Watches can be so sentimental. I have my grandfather's watch, and although it's basic, the story makes it absolutely priceless. Do you find the same?
Chad: Yes, but the problem with having something so sentimental, like my dad's cars and watches, is that you have to pick your spot when you bring them out. It's not an everyday thing anymore. Which is what I love about my Monaco. I can wear it every day, I beat the sh-t out of it, and it keeps on ticking.