As anyone who's handled a watch from Tudor's heritage line knows, the watches come on a leather strap or metal bracelet as standard, but they also come with a very cool additional fabric strap in the box. What you might not know about is the degree of thoughtfulness and attention to detail that goes into the design and production of these highly sought after straps.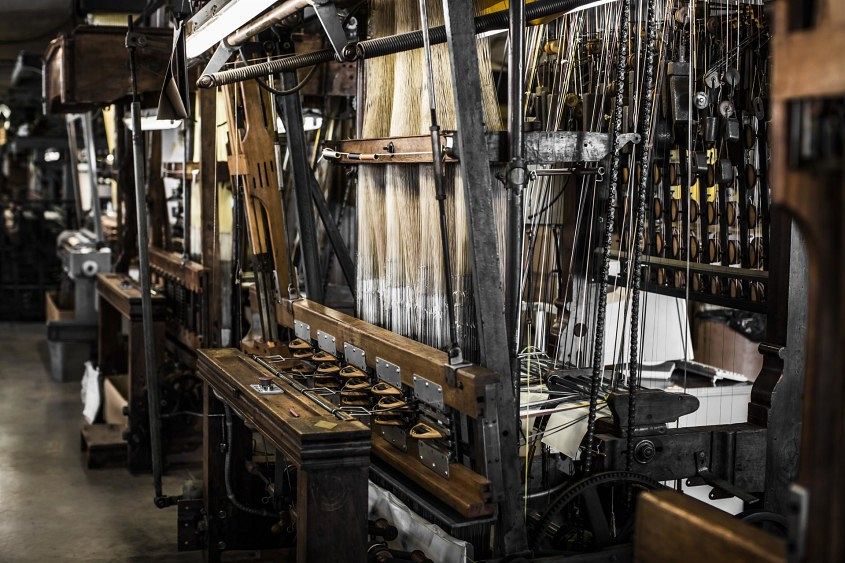 Back in 2009, after taking note of the popularity of NATO straps amongst watch collectors, Tudor realised this was an area with potential. Originally designed for military use, the NATO strap was inexpensive and more secure than a traditional two-piece strap, and could be quickly changed. However, being made from nylon they were typically uncomfortable, and tended to fray.
Today, the majority of NATO straps on the market are cheap and cheerful. Not that there's anything wrong with that – in fact the ability to buy a bunch of straps and totally change the look of your watch in seconds is part of the fun. But while Tudor was inspired by the NATO, they wanted nothing less than perfection, so they set about mastering the art of the fabric strap.
After reassessing the traditional NATO design and taking inspiration from car seatbelts, Tudor developed built-in 'tunnels', which held the spring bars into the strap, ensuring it stayed firmly in place (something NATO wearers battle on a daily basis).
Now, when you think about 21st century fabric, you instinctively think of highly automated mass production, but Tudor's hunt for excellence took them down a different route. Instead, they found one of the few remaining French companies still practising traditional jacquard weaving, and partnered with them for production of their straps. Choosing this labour-intensive method allowed for more complex patterns and ensured a higher thread count – meaning superior comfort and flexibility.
To truly appreciate the work that goes into these humble straps, take a look at this short (and beautiful) video.
From the racing stripes of the Heritage Chrono to the Ranger's camouflage, Tudor make some of the best fabric straps in the business, which have become a hallmark of the brand.