Editor's note: Matt Hranek's now sold-out book, A Man and His Watch, is one of the real standouts of the watch year, a beautiful and thoughtful text, packed with 76 stories of watches and the people who wear them. So taken were we by this book, we asked Matt if it would be possible to republish a few of his interviews. He kindly said yes.
JAMES H. RAGAN
former aerospace engineer,
NASA Omega Speedmaster Moonwatches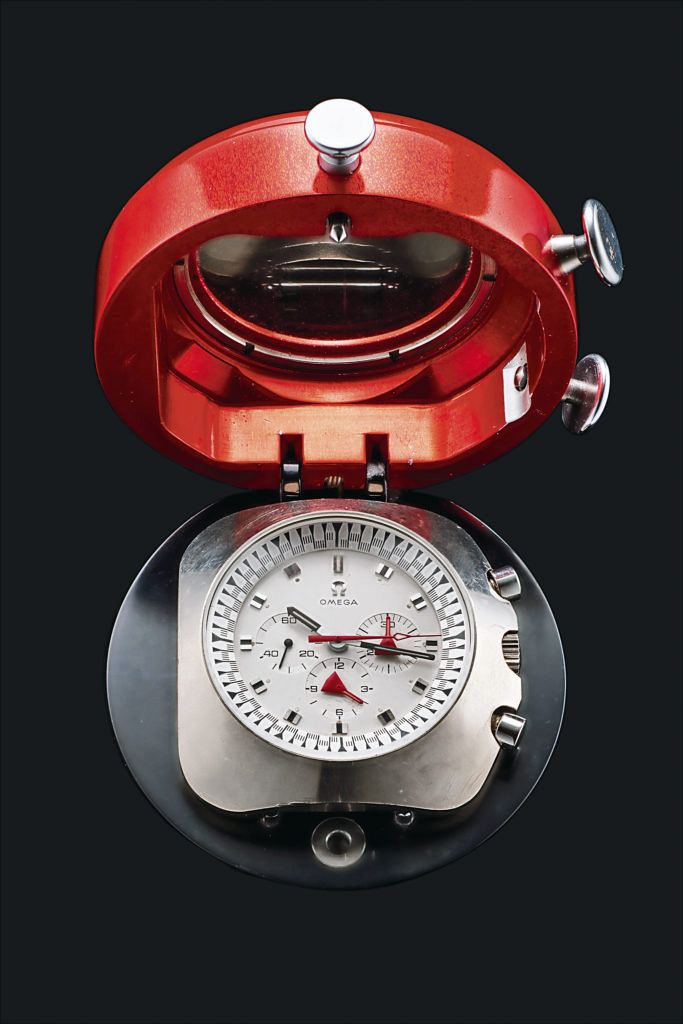 I didn't get to NASA until the start of the Gemini days, and watches were just one of many, many pieces I tested and procured as part of the flight equipment. It was crucial for each astronaut to have a flight watch to time an event or experiment. Mission control did the critical timing, but if they lost communication with the astronauts — like when they were out on the lunar surface — the astronauts needed watches as a backup. Otherwise, they wouldn't know how much time was left on their suits before they ran out of oxygen. As a government entity, you can't just go out and buy pieces of hardware and look at them — you have to do a competitive government procurement, unless there is justification to use a sole source.
We had four companies send us proposals. One of them was rejected outright because we had specified wrist-worn and it wasn't — it was more like an Olympic timer. So from each of the other three companies, we bought three watches. I needed one set to give to the astronauts, one set for testing, and one set in case we screwed up somewhere and damaged the watch. When I was through with all the testing, the only watch that success­fully passed all the tests was the Omega. Now, I didn't know at the time that a pair of the watches that flew in the earlier Mercury days had been Omega Chronographs, but those had been bought personally by two of the astronauts, Wally Schirra and Gordo Cooper. It was sheer co­incidence that it was the same brand.
NASA kept using Speedmasters all through every moon landing, through Skylab days and Apollo-Soyuz. Exactly the same watch, except for some enhancements — including an asymmetrical case and, most important, protection for the crown and pusher so they wouldn't bend and therefore need to be replaced each time. These few adjustments made what we know today as the Speedmaster Professional Moonwatches. Those pushers never bent again.
The best example of when the Omega Speedmaster Professional paid off for NASA was during the Apollo 13 mission, when all power was lost on the Command Module. The only things the astronauts had to time the critical burns to bring the Apollo 13 safely back to earth were their Omega Speedmasters. Most critical was the last burn, which had to be a precise 14 seconds. The commander's chrono­graph was used to time the burn. The watch was exact, and the rest is history.
I purchased a total of ninety-six Omegas from the day we started buying them to the end of Apollo. Some of them burned up in the fire at Cape Canaveral, we lost some in airplane crashes, some were stolen, one or two ended up in the Banana River because the guys were water-skiing with them. But at the end, I took every one that had any history to it at all and pulled them off to the side. The best I recall it was about forty-four items in all. I said, "Okay, these need to go to the Smithsonian, if they want them."
And at first they didn't want them! I said, "You guys are crazy — I've got all the watches that went around the moon. I've got some from the Gemini days." I sent them a list and they reconsidered my offer. I'm glad I made the effort, because I don't think they would have taken them otherwise.
Excerpted from A Man and His Watch by Matt Hranek (Artisan Books). Copyright © 2017. Photographs by Stephen Lewis.