In Tulsa King, Stallone upholds the unlikely tradition of mobster watches
Luke Benedictus
In Tulsa King, Sylvester Stallone emerges from a 25-year prison sentence to become a one-man crimewave in Oklahoma. The most remarkable thing about the violent carnage he unleashes? His character, Dwight "The General" Manfredi, is 75 years old.
The basic set-up of the show that is, remarkably, Stallone's TV debut (!) goes something like this. Dwight is a capo in the New York mafia who's loyally followed the Omertà code for the entirety of his long stretch in order to protect his wiseguy crew. "I married this life," Dwight remarks as he leaves his cell. "And after keeping my mouth shut for all these years, I'm gonna see if it married me back."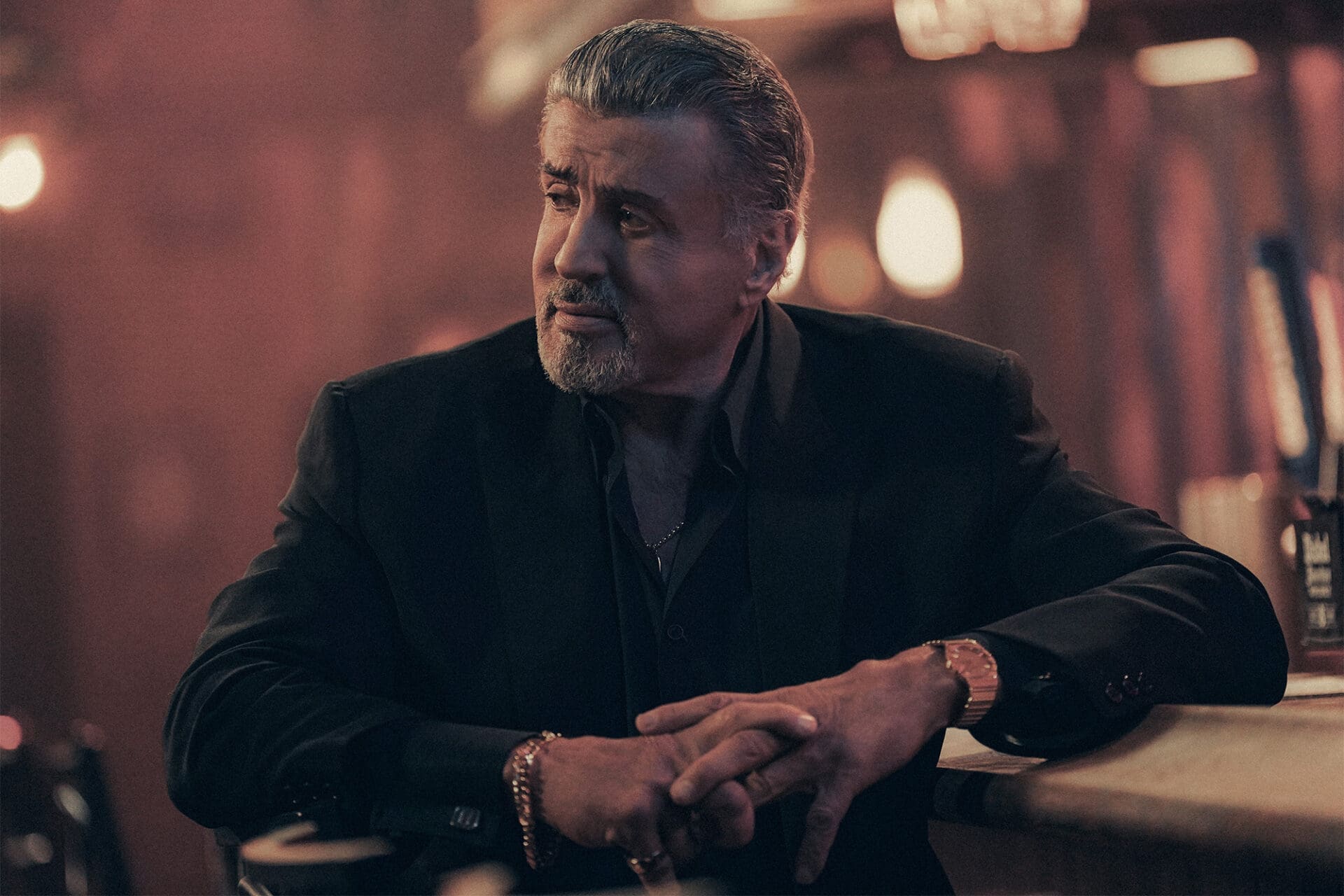 Unfortunately, his mob buddies are now seeking a divorce. Out of jail, Dwight expects to be compensated for his years of imprisonment and reinstated as the mob boss' righthand man. Instead, he's swiftly banished to Tulsa on the spurious mission of establishing the mob's influence in rural America. Left with no other options, Dwight is grudgingly forced to accept. After all, as he says in the opening episode, all he's now got left to his name is his suit and his watch.
Thankfully, it's one hell of a watch. As we've written about before, Stallone is a serious watch guy, but he's most associated with big watches befitting an action-hero – he's credited with driving the mainstream appeal of Panerai, for example. But in Tulsa King, Dwight wears something more befitting of his mafia lifestyle.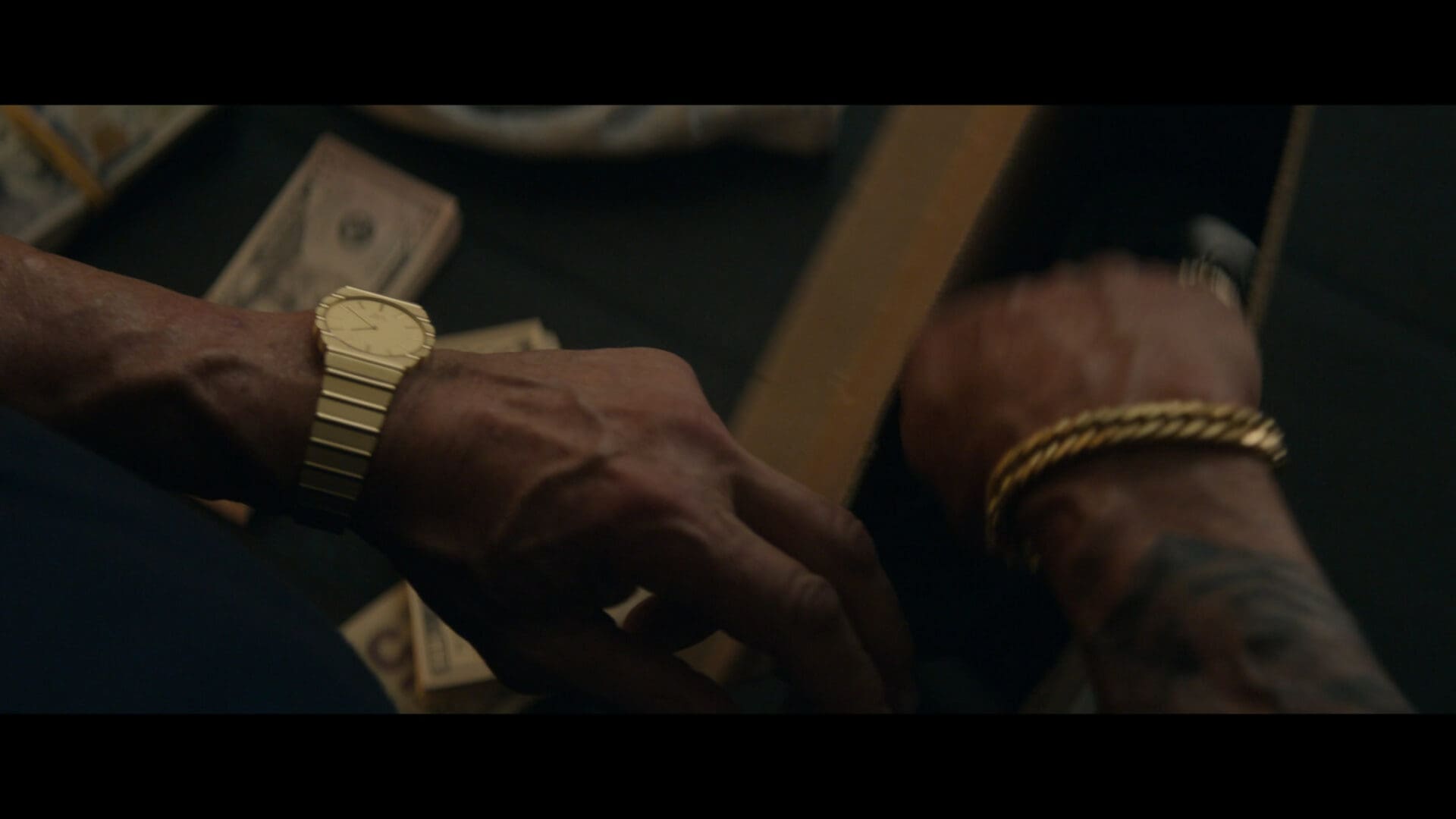 As we invariably point out when trying to identify watches off blurry freeze-frames on the TV – watchspotting is rarely an exact science. But Dwight looks like he's wearing a slight deviation on a yellow-gold Piaget Polo.
As the decade that gave birth to the Royal Oak, Nautilus et al, the '70s was the golden age of the integrated-bracelet sports watch. The Piaget Polo was released in 1979 and stood out with its satin-brushed surfaces punctuated by gadroons at regular intervals to create a sort of luxe corrugated effect.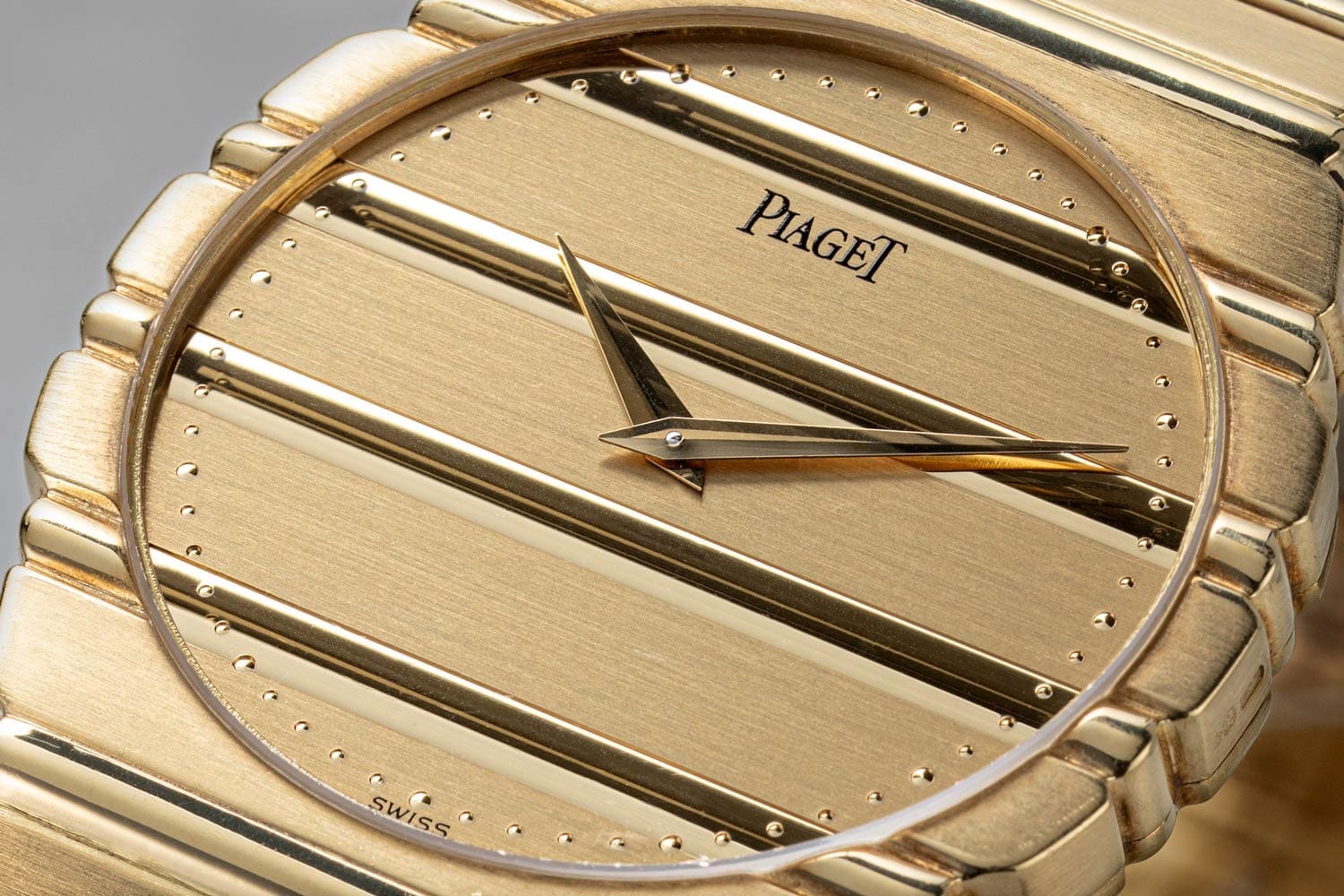 The original piece weighed in at 132 grams and was compactly sized at 36mm, draping over the wrist almost like a piece of jewellery. It's general look, in fact, is not dissimilar to that of this year's show-stopping reissue, the Vacheron Constantin 222.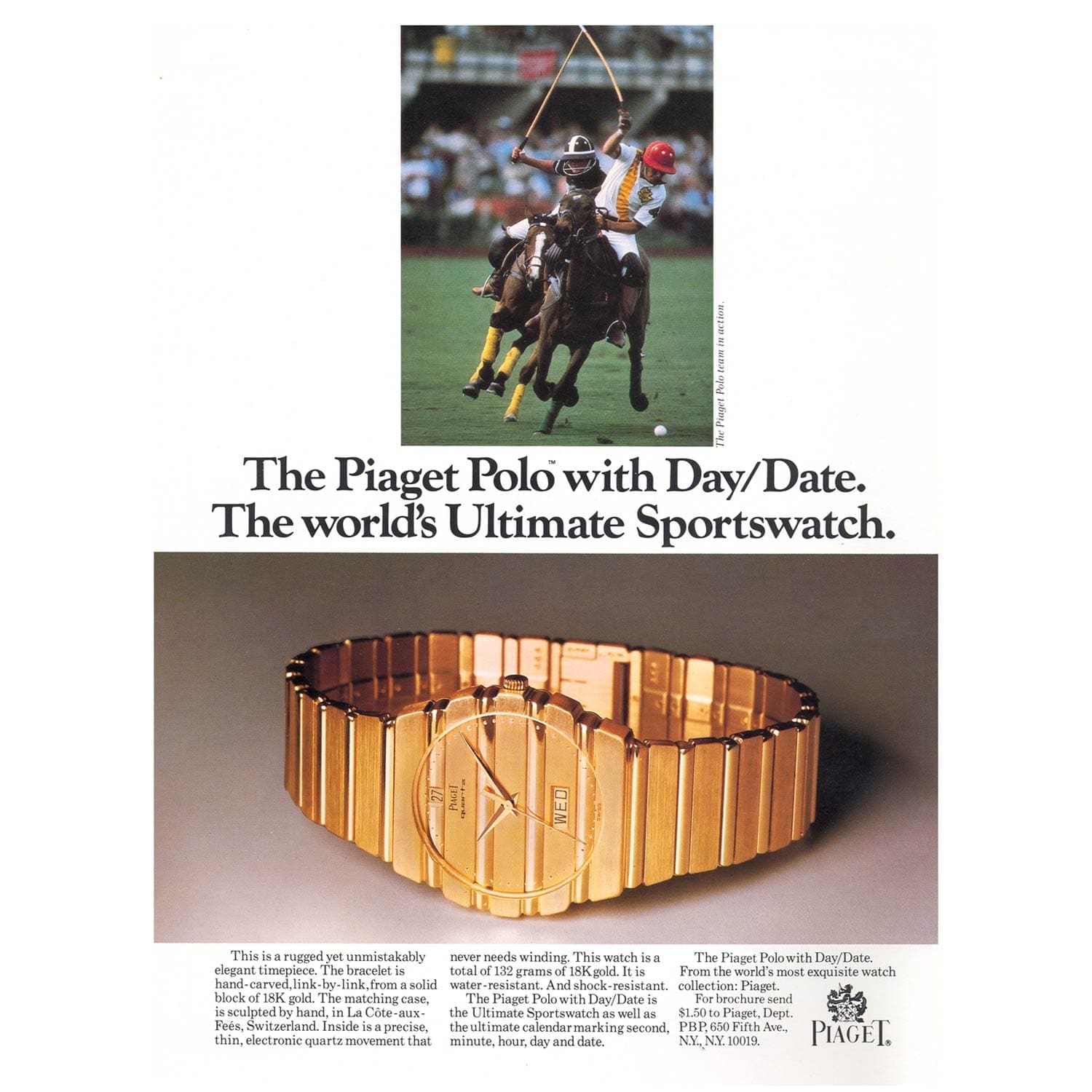 A vintage Piaget Polo is great watch for an ageing wiseguy – when Robert De Niro played Sam "Ace" Rothstein in Casino, for example, he wore the same piece in numerous scenes.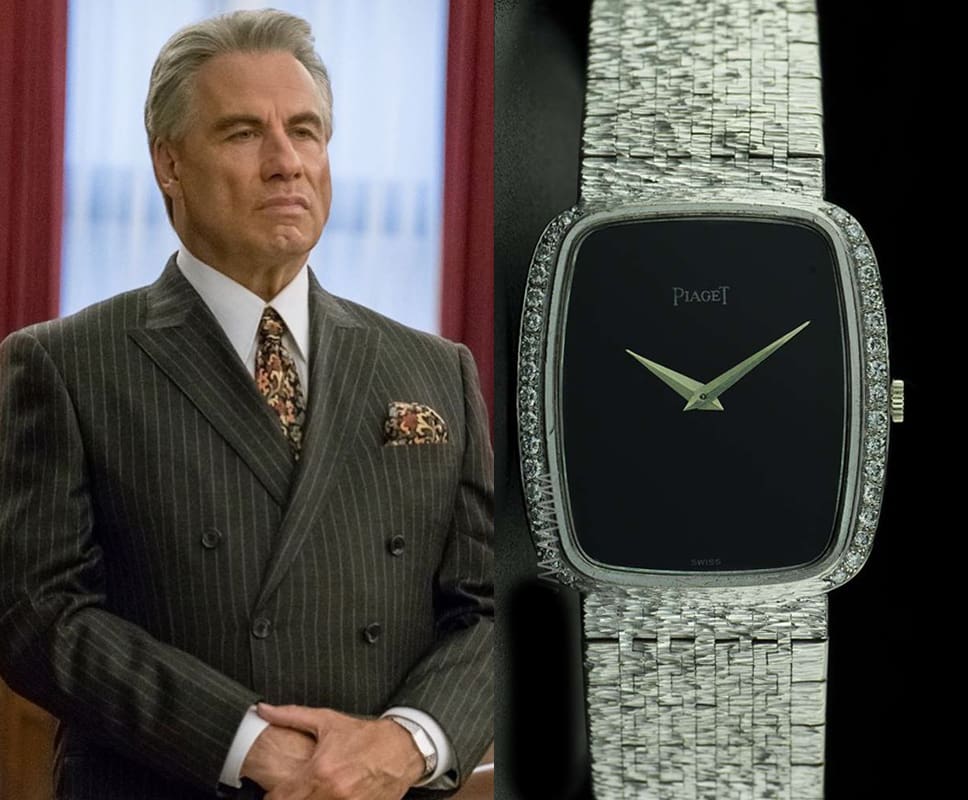 Indeed, cinematic mobsters seems to have a fascination with wristwear that walks the line between watches and jewellery. There was the Piaget Ultra-Thin White Gold (diamond dial) worn by John Travoilta in the movie Gotti. In Legend, when Tom Hardy played Reggie Kray, he wore an 18K gold Omega with diamond bezel. Similarly, De Niro wore a Mathey-Tissot with a gem-set bezel when he played Frank Sheeran in The Irishman.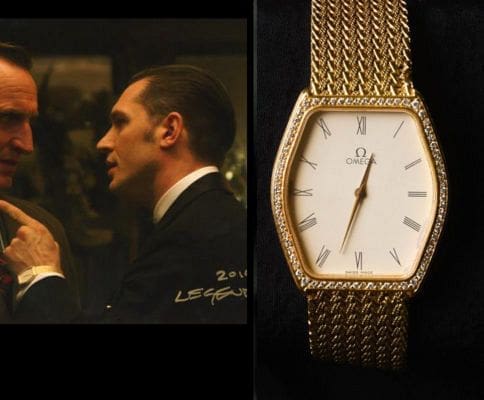 Personally, I find these gangsters' horological leanings mildly unnerving. Most of these characters, after all, are ruthless men with few moral scruples if any. Yet the watches they gravitate towards are invariably refined and delicate.  There's a stark contrast between the graceful sophistication of these watches and the savagery carried out by the hands at the end of them. This is wristwear that encompasses a head-on collision between beauty and the beast.