We've told you about The Night of Omega Firsts. You've seen the video of Omega Museum manager Petros Protopapas in action. We've run out of superlatives to describe the experience.
The only thing that remains now is to show you all of Omega's 'Firsts' in gorgeous detail, and to trace a journey of over 100 years. A story that begins in 1894.
1894: The first Omega – the Cal. 19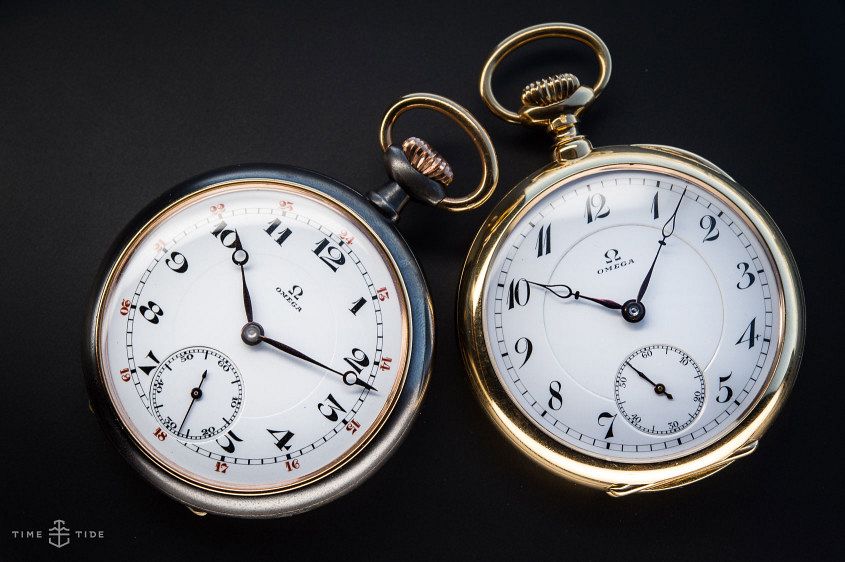 The watch, or rather the movement, that started it all. In 1894 the Omega calibre was launched, and so accurate, so successful was this movement that in 1903 the company adopted the moniker for the company name, and the Omega Watch Company we know today was born.
1915: Omega's first wristwatch chronograph – the cal. 18CHRO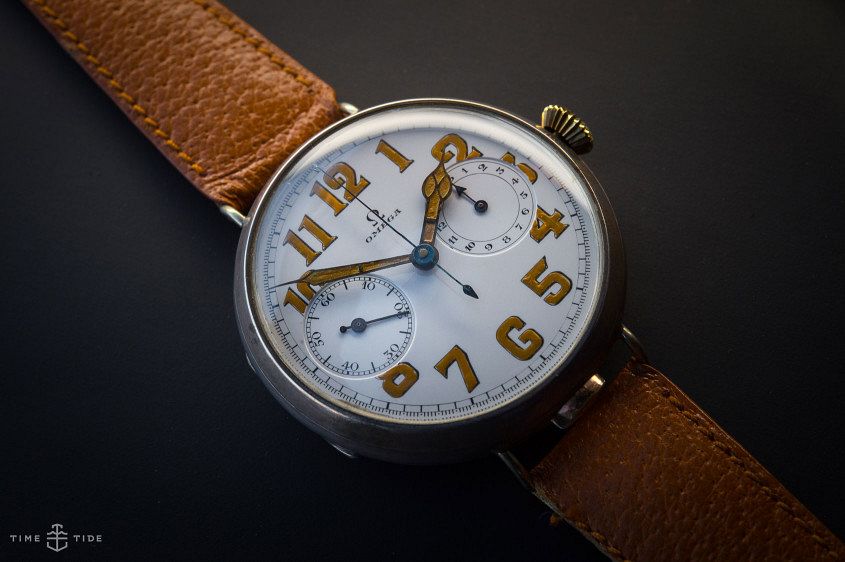 Contrary to popular assumptions this watch (born through the necessity of war) was not merely a merely a pocket watch chronograph with lugs crudely soldered on, but rather a specific wristwatch, designed in the (then dominant) pocket watch style.
1932: The first Omega 'Olympic Games' split seconds chronograph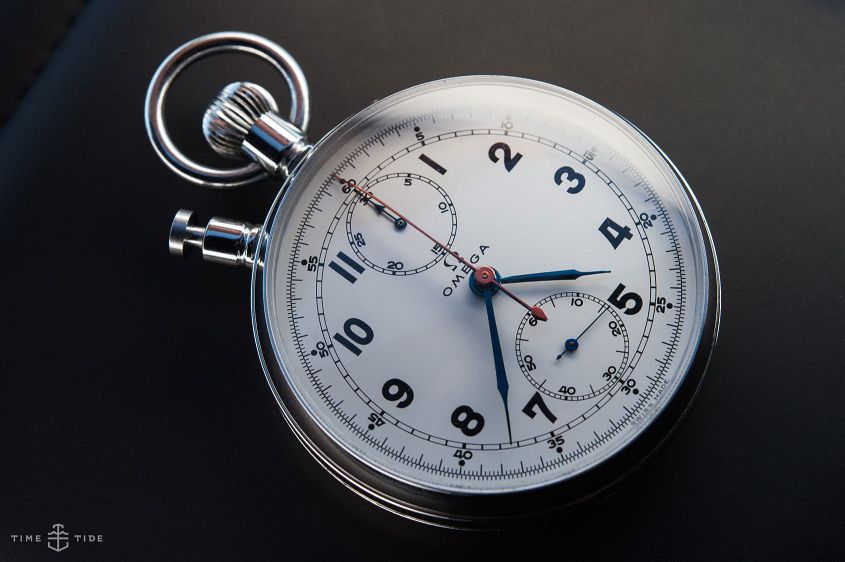 1932 was the year of the Los Angeles Olympics. It was also the year Omega became the official timing partner of the Olympic games, supplying 30 extremely precise chronographs, accurate to fifths and tenths of a second. 83 years on and Omega are still the official timekeepers of the games, but these days they supply a few more than 30 watches.
1932: The first Omega 'Marine'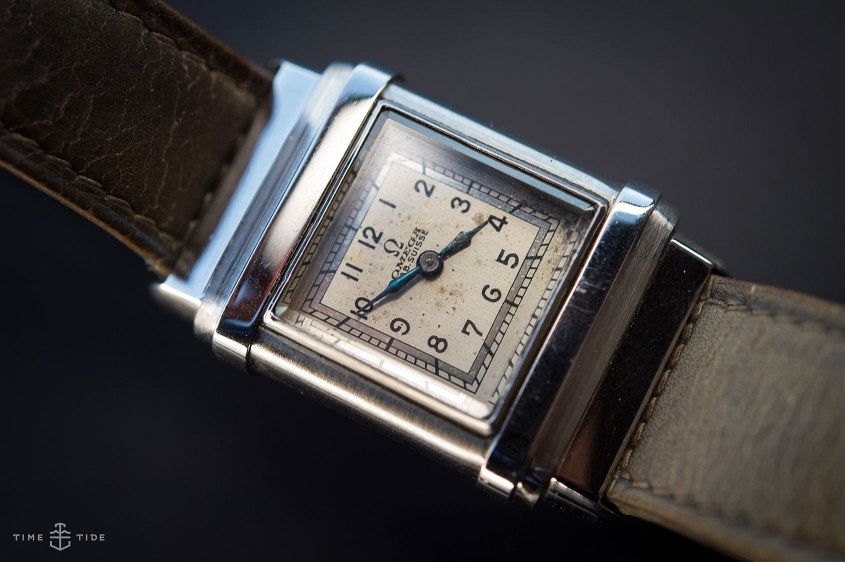 A dive watch – but not as we know it. The petite (by modern standards) and ingeniously designed Omega 'Marine' was the worlds first commercially produced dive watch – and it even comes with the original folding clasp with divers' extension.
1940: The Omega RAF pilots' watch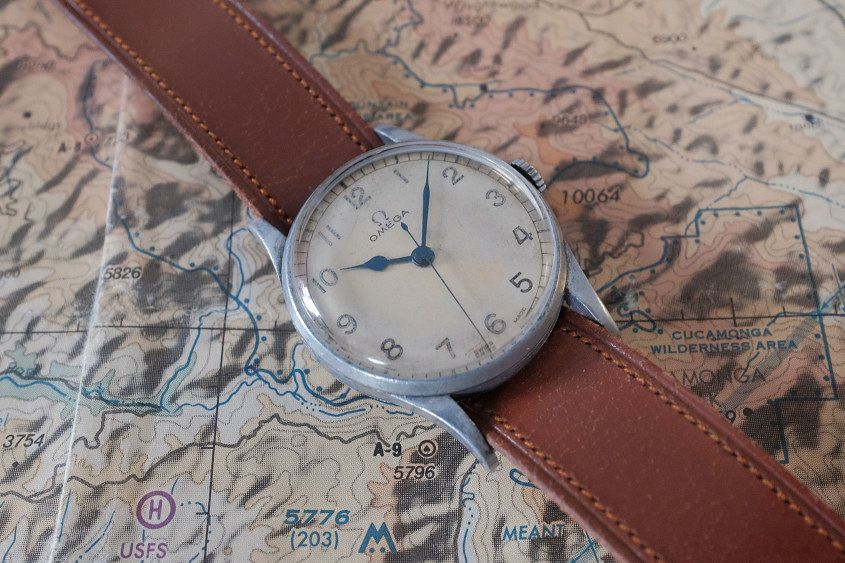 Ok, so pilots watches look a certain way – black dials, white Arabic numerals – right? Well, not all of them. This guy is a bone-fide, no manufactured backstory needed RAF pilots watch – issued to a Spitfire squadron that fought in the Battle of Britain. As a piece of history it doesn't get much cooler than that.
1947: Omega's first wristwatch sized Tourbillon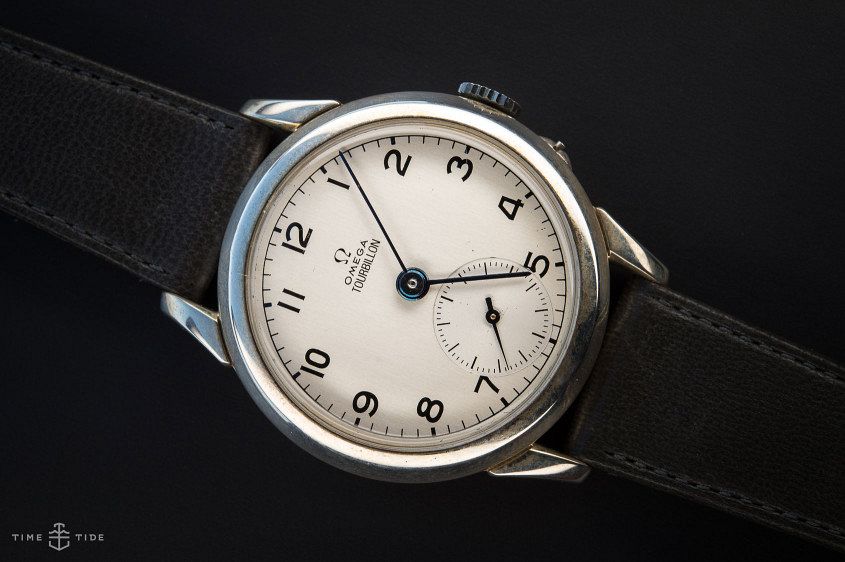 This is a special watch. Omega's first ever wristwatch cased tourbillon, and one of the earliest wrist tourbillons in the world. This watch is only one of 12 in existence, and steel versions are even more fabulously rare. The only hint that this watch contains a tourbillon is the discreet dial text. Fun fact, rather than the 60-second rotation we're familiar with today, this tourbillon takes a full seven and a half minutes to complete a revolution.
1952-53: Omega's first Constellation De Luxe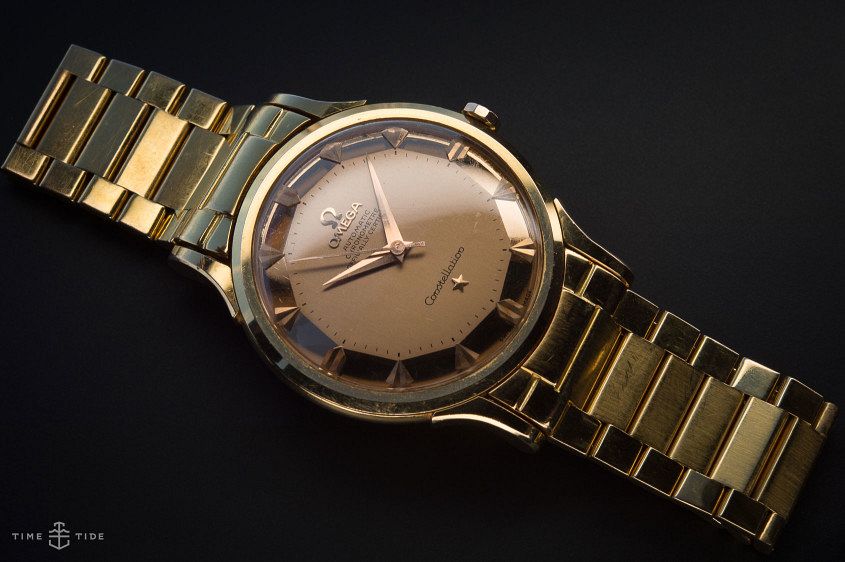 They don't call this watch De Luxe for nothing. This icon of dressy watches is pretty much solid gold. Dial, case and bracelet are all 18ct red gold. The Omega Constellation is one of the canonical dress watches, and this has to be one of the nicest examples in existence.
1953: Omega's first antimagnetic watch
These days Omega is making a big deal about its anti-magnetic technology, but they've been doing it since 1953. This RAF pilots' watch is featured the antimagnetic tech that Omega made commercially available in the Railmaster. And as a nod to his antipodean audience Petros found an example that was issued to the RNZAF – the Royal New Zealand Air Force.
1957: Omega's first professional line
The big guns. The holy trinity. Call them what you will, these are the watches that the collectors at the table were most excited about. The first issues of the Speedmaster, Seamaster 300 and Railmaster. For many aficionados these professional series watches are what vintage Omega are all about, and seeing them all together in one place was pretty special.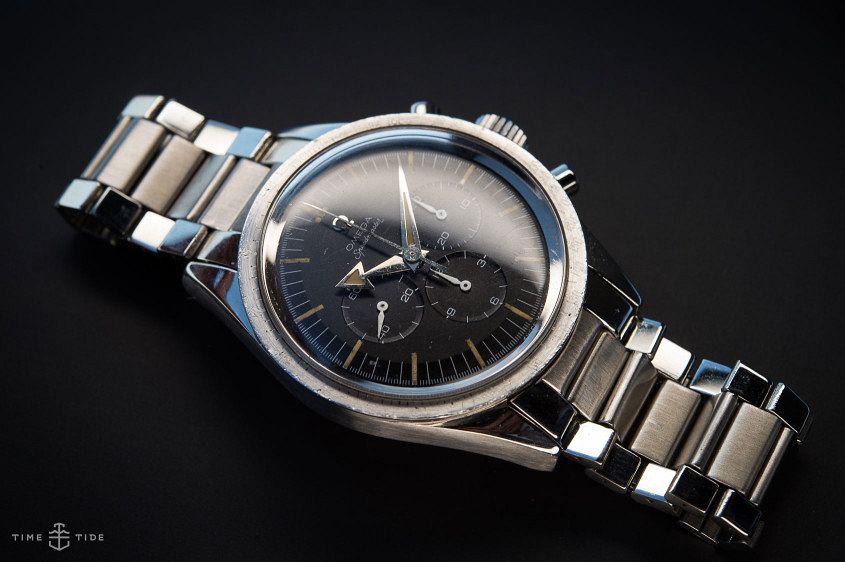 1969-70: Omega's first technical divers' watch
Given the year, everyone was expecting the moon watch. But master showman Petros pulled the 'ol switcheroo – presenting us with a watch designed for the deepest depths as opposed to the highest heights – the 'Ploprof'. A watch so ugly you can't help but love it. The Ploprof favoured by master of the big blue – Jacques Cousteau.
1974: Omega's first co-axial escapement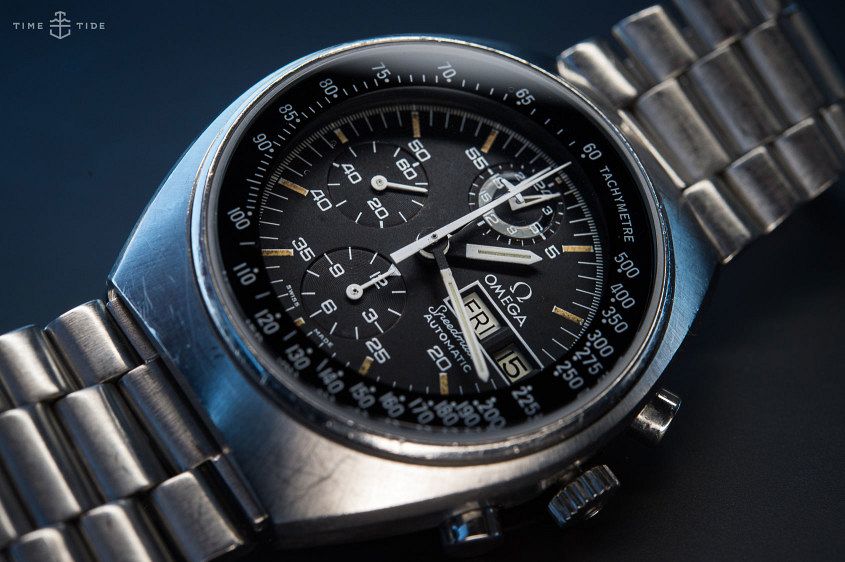 At first blush this looks like a pretty standard (and even slightly beaten up) Speedmaster calendar ST176.0012 – a nice watch but nothing amazing. Turns out that this watch is one of the most important watches in the history of modern horology. It was this watch that George Daniels (he's kind of a big deal in watchmaking) purchased with his own money, to prototype his revolutionary Co-Axial escapement. An invention that would, many years later become synonymous with Omega.
1994: Omega's first central tourbillon wristwatch
Just quietly I think this watch was Petros' favourite of the night – which means it must be good. It is the first watch to feature a central tourbillon. It's also the still only watch to feature a central tourbillon with automatic winding. It's technically impressive and visually stunning watch that serves to remind us that Omega isn't all about Planet Ocean's and the Speedies. They do high-end horology pretty well too.
1999: Omega's first commercial co-axial escapement
As a successor to the 1974 Daniels prototype, this watch from 1999 rounded out the evening. It's number 000/999 of the first commercially made Omega Co-Axial – perhaps the most significant watch in Omega's recent history. This watch was gifted to Mr Daniels and reads "To our Friend George Daniels." Perhaps at this point in proceedings I'm getting a little emotional/overwhelmed by watches but I think this watch neatly sums up what watches are all about for me – the stories that got them made, and the stories they are part of once they leave the factory.
So there you have it, the watches of The Night of Omega Firsts – a truly special journey through the watches of the Omega Museum. Thanks to Omega and to Mr Petros Protopapas for such a wonderful event.