IN-DEPTH: My month-long affair with the Apple Watch Edition Series 2
Felix Scholz
Mechanical watches are very important to me. Not only are they the way I earn my living, they're also a real passion. So it was with a sense of very real unease that I prepared for this review. Not because I have a fundamental aversion to quartz, connected or smart devices, but because I was concerned, deep down, that what the Apple Watch offered might be more compelling to me than the bridges and barrels I love so much. You see, while I've been a 'watch guy' for the past decade or so, I've been an 'apple guy' for far, far longer. I learnt to type in ClarisWorks, to create in Paint. And later, the covetable objects of my teenage years were iPods, iBooks and (later) iPhones. I'm typing this right now on an iPad, surrounded by a sum total of five Apple screens, so it's fair to say I've drunk deep from the Cupertino Kool-Aid. And if any smart watch can win me over, it's likely to be the Apple Watch.
The hardware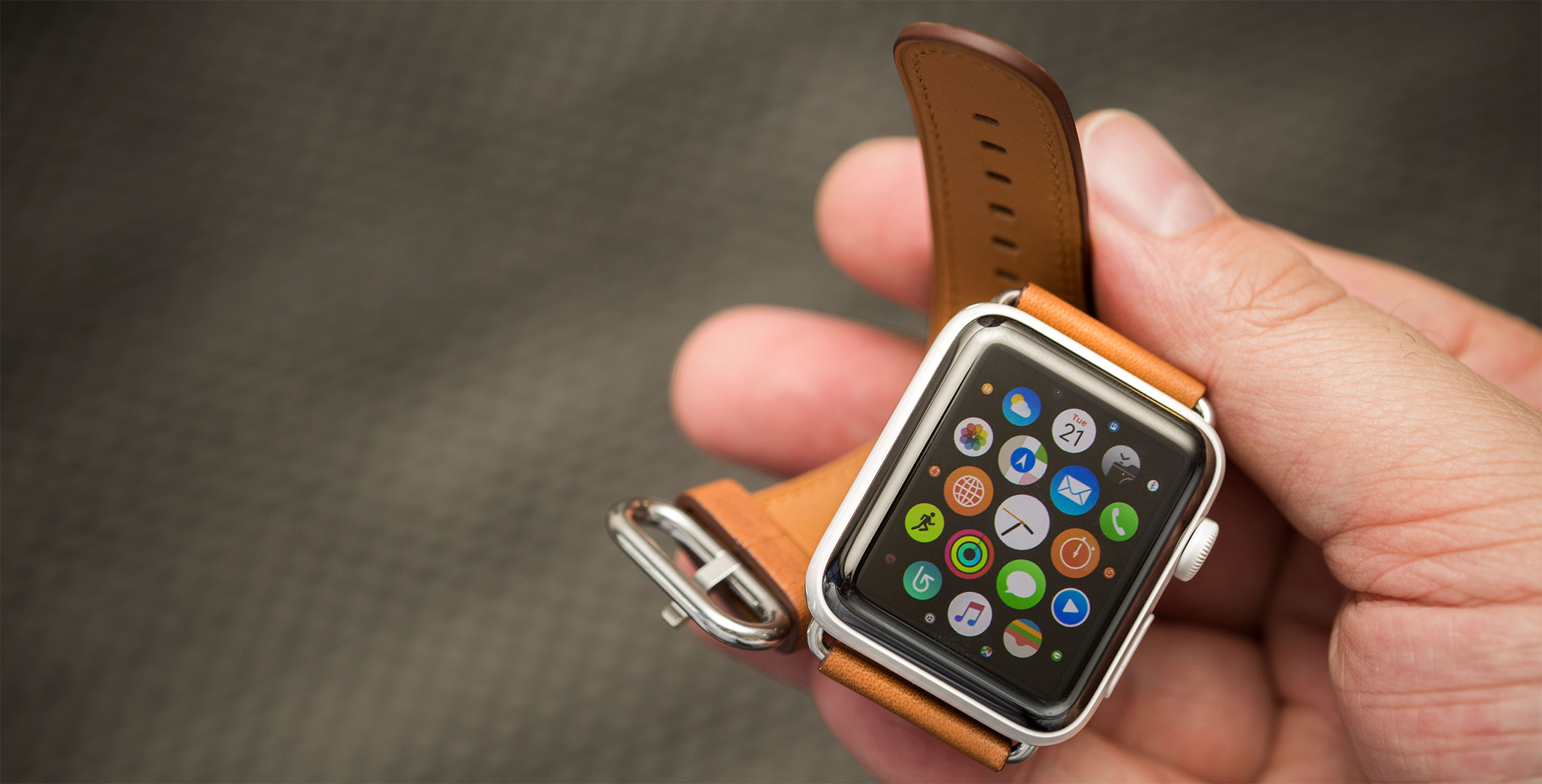 From its launch in 2015, the Apple Watch has evolved from a few products into a fully-formed ecosystem. Now offered in two sizes, numerous case materials and finishes as well as dedicated Nike and Hermès tie-ins, at the top of the pecking order sits the Apple Watch Edition, cased in oh-so-Apple clean white ceramic. Not only does the lustrous case (a mix of zirconium oxide and alumina) continue the visual language of pure white shapes that began with iMacs and continued through to iPods and those iconic ear buds, but, as watch lovers will know, the material has some very real advantages over humbler aluminium and steel offerings.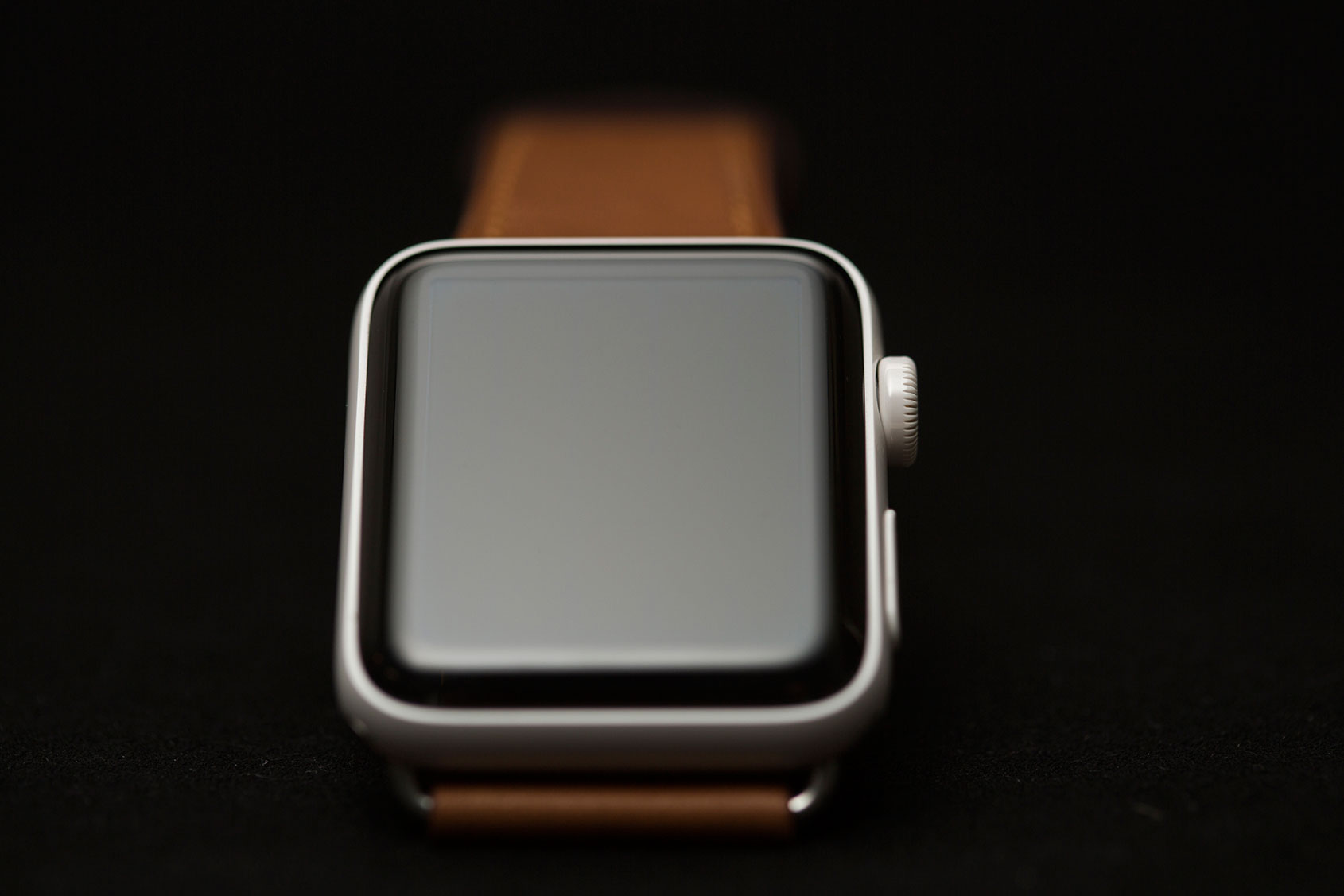 Ceramic is roughly four times lighter than steel, tough and incredibly scratch resistant. Combine that with the sapphire screen on this model and the Apple Watch Edition will hold its scratch-free perfection for far longer than the iPhone it's paired with.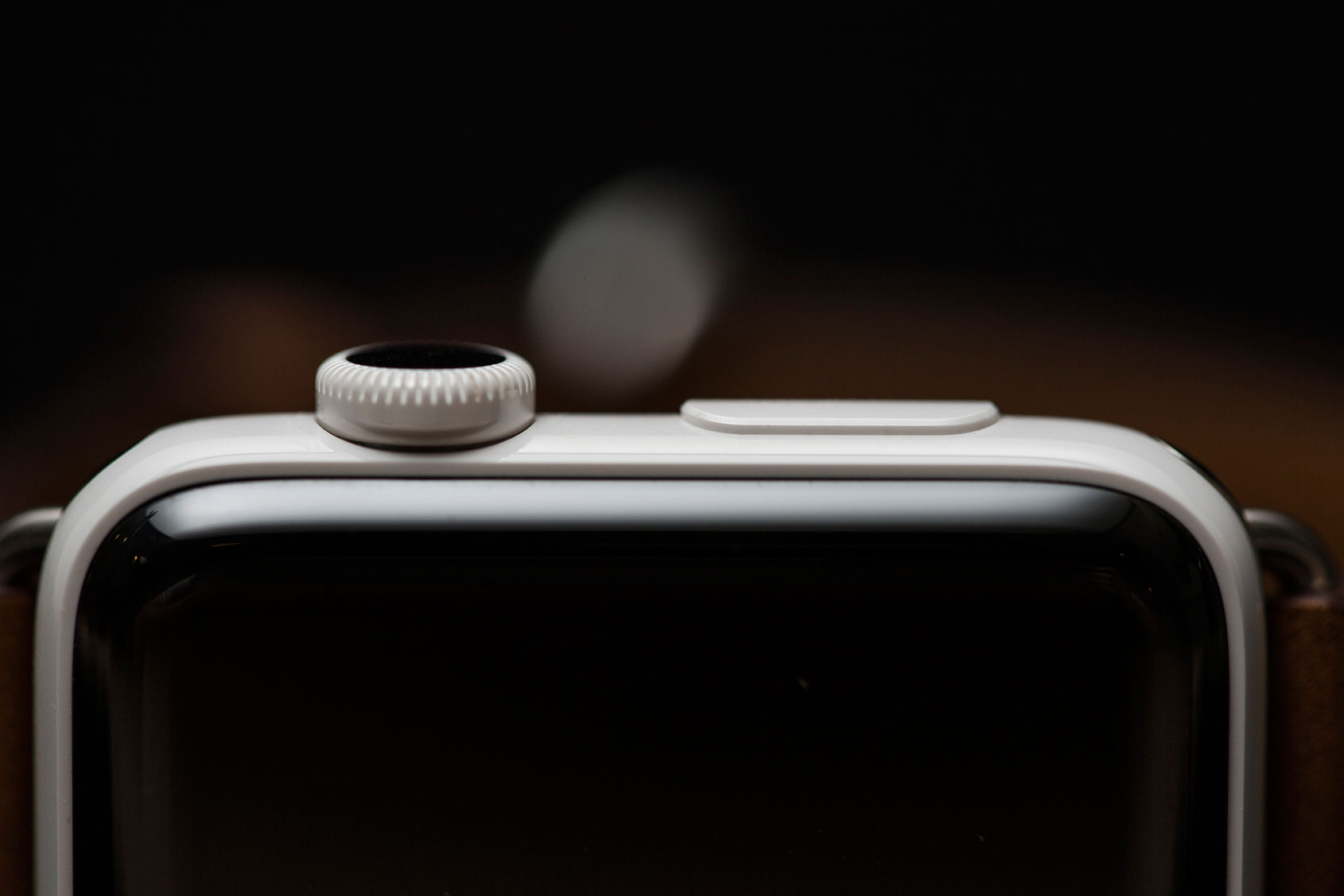 The Series 2 gained a hefty upgrade to the OLED screen, now twice as bright as the original, ensuring clear visibility even in full sun. A newly integrated GPS means you're not tethered to your phone every time you want to go for a run. The other significant hardware upgrade was an ISO standard 50m water resistance rating, so although I wouldn't advise wearing it for a triple backflip with pike, there shouldn't be any problem swimming laps and showering. This is some fairly essential functionality in a product that's pitched strongly as a fitness tracker, but it gives you some much-needed peace of mind about not bricking your expensive gadget while doing the dishes. (By the way, it's a telling example of the difference between Apple's business model and that of the traditional watch industry, that Apple doesn't offer to test or replace the seals on your watch.)
The glossy sapphire and ceramic are the perfect complement to the smooth, almost-organic shape, accentuating the curves and making it feel like an object worn down by time, like a smooth, river-slick pebble that's found its way onto your wrist.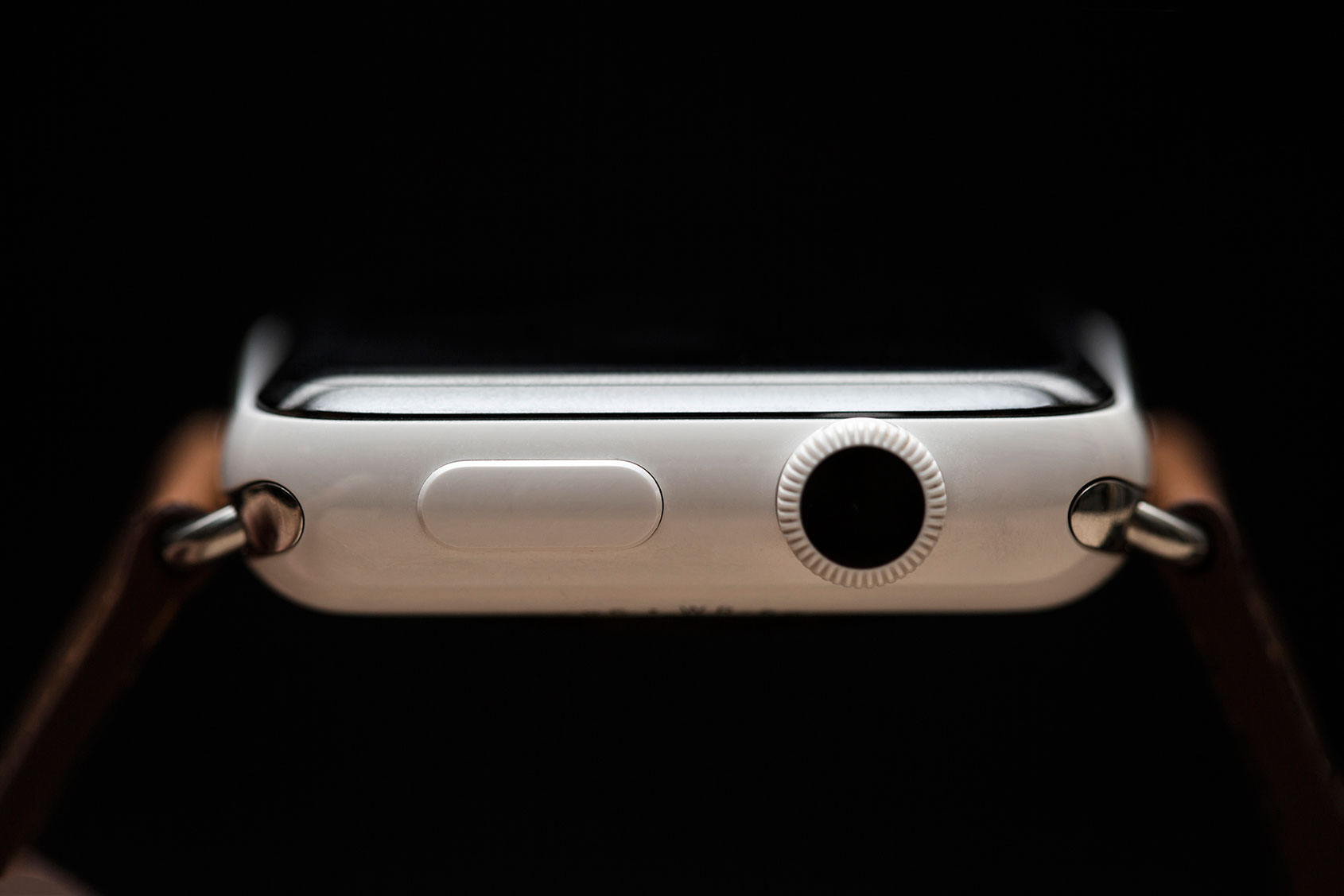 On balance, this ceramic Apple Watch Edition is hands-down the most attractive version I've seen. The glossy sapphire and ceramic are the perfect complement to the smooth, almost-organic shape, accentuating the curves and making it feel like an object worn down by time, like a smooth, river-slick pebble that's found its way onto your wrist.
The straps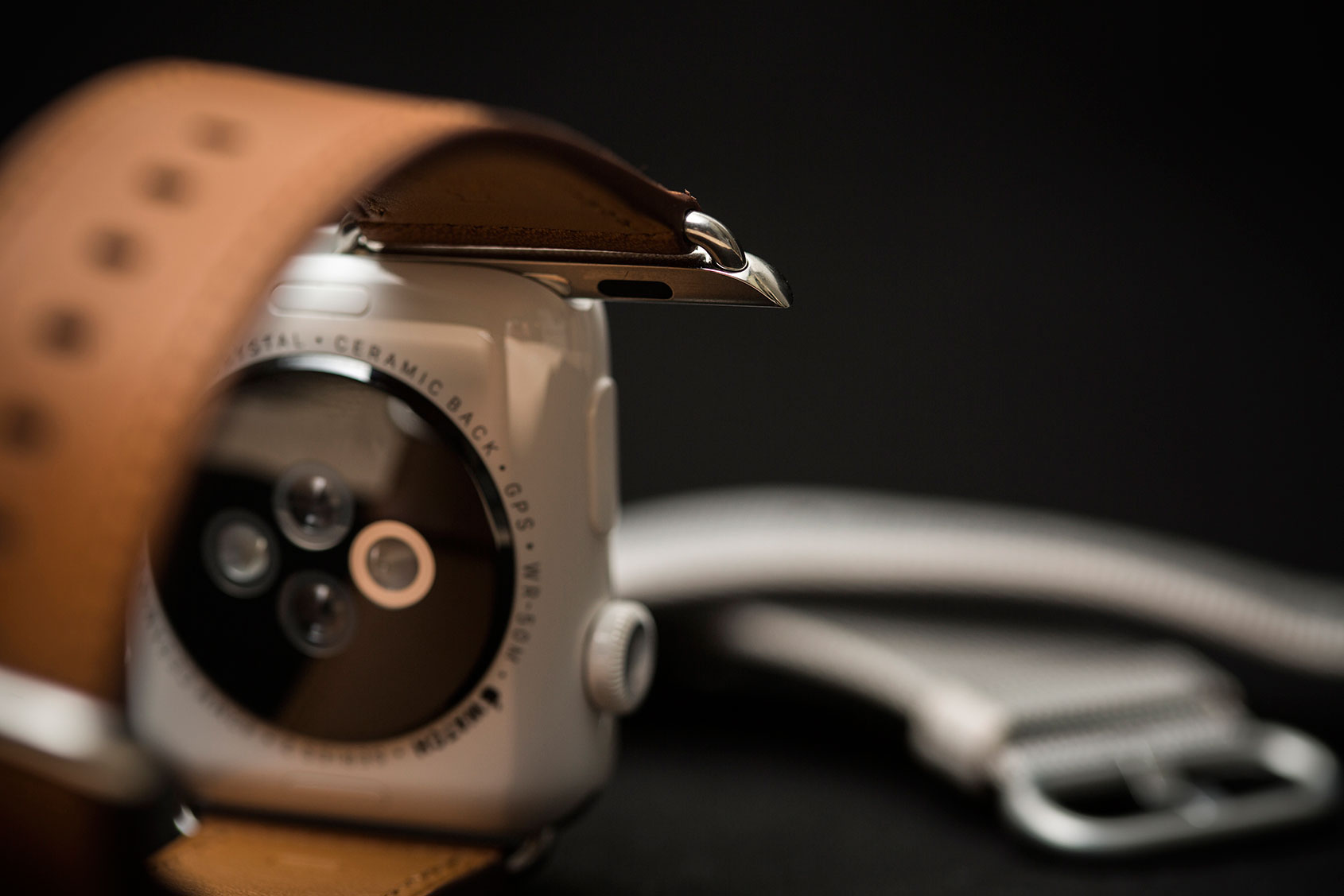 One of the aspects that impressed the makers of traditional timepieces about the original Apple Watch was the ingenious strap changing system. So simple and effective is Apple's method that it's astounding no one else has come up with it. I had a lot of fun changing and trialling new straps on a daily (sometimes hourly) basis and, as a 'watch guy', I noticed I had a strong preference for the straps with a traditional tang buckle. Don't get me wrong, the Italian leather loops and the Milanese mesh are very nice, but I just can't get used to them. At the same time, for me, the white elastomer that comes as standard just doesn't feel luxe enough. The nylon was the real standout. Thick, comfortable and available in a variety of weaves, I'd love to buy versions of these for my regular watches.
The software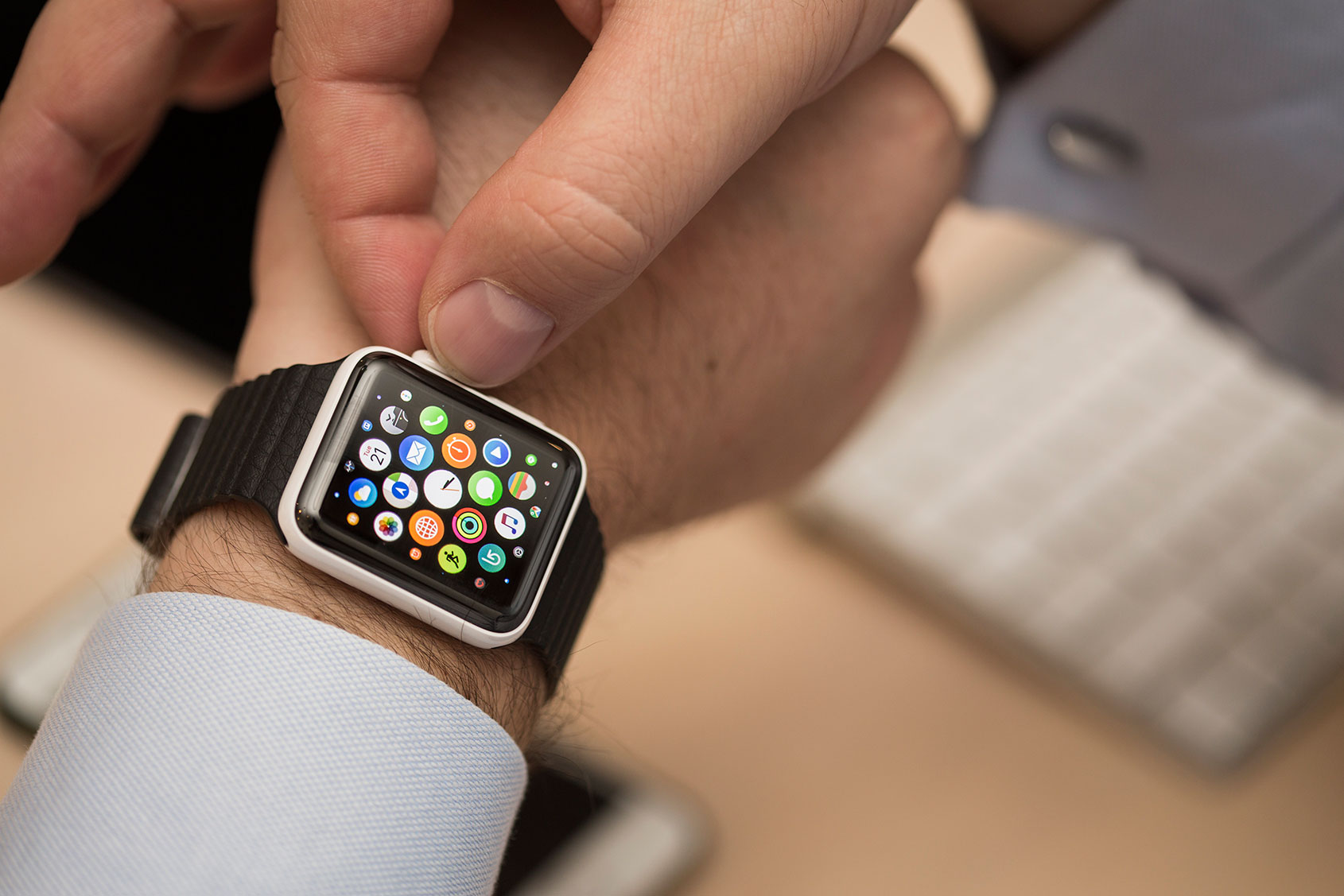 With a new watch comes a new OS – namely WatchOS 3. Now, I'm not the best person to evaluate the ins and outs of the improvements here, so I'll leave that to the techies. But from my POV, everything synched smoothly, and I only noticed lag when loading the odd email or Facebook Messenger. Other than that, it was seamless; the sort of effortless digital experience Apple is so good at.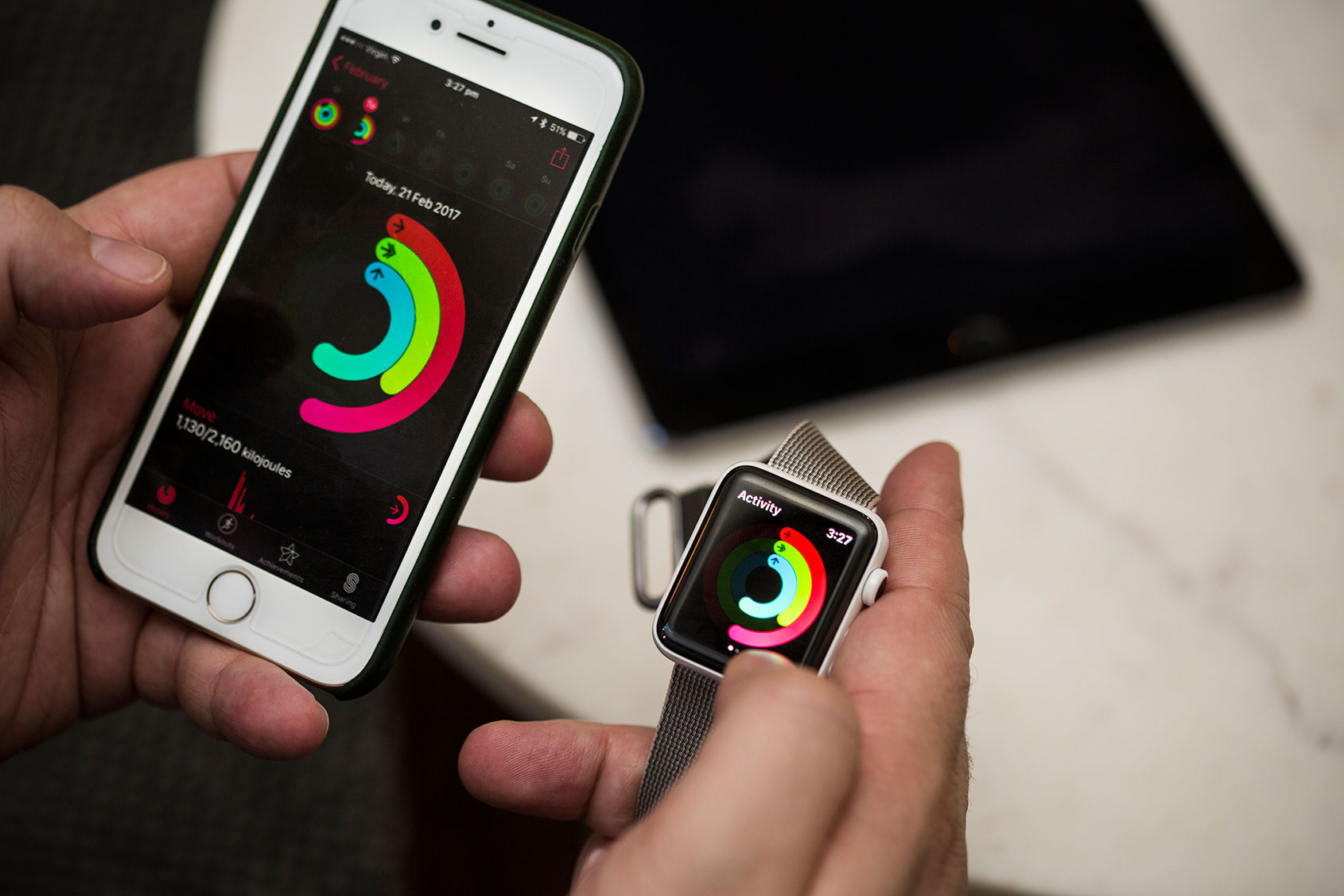 The battery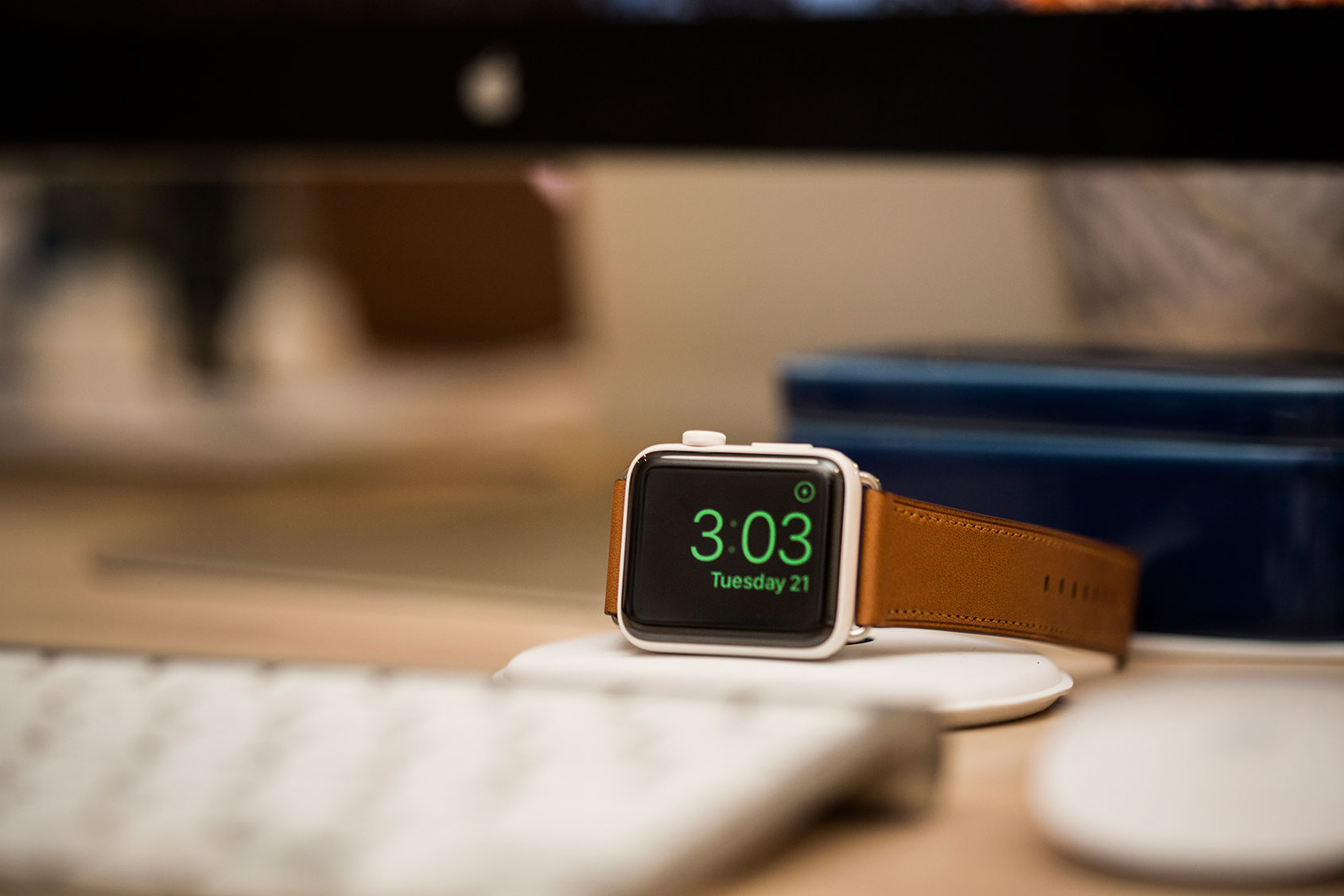 I expected to hate the whole battery experience, but in the end it wasn't so different from my typical spring-powered mechanical. I already take off my watch while typing at my desk, so the only change from analogue to digital was popping this one onto the induction charger, an experience blessedly free of fiddly cords. That the charging watch turns into a desk clock is smart design. I found it easily handled 24+ hours of regular use, and only had it die on me one weekend when I forgot to take the charger home. I think the best-case scenario is when Apple gets to a point where the watch can handle three days without needing a charge.
On the wrist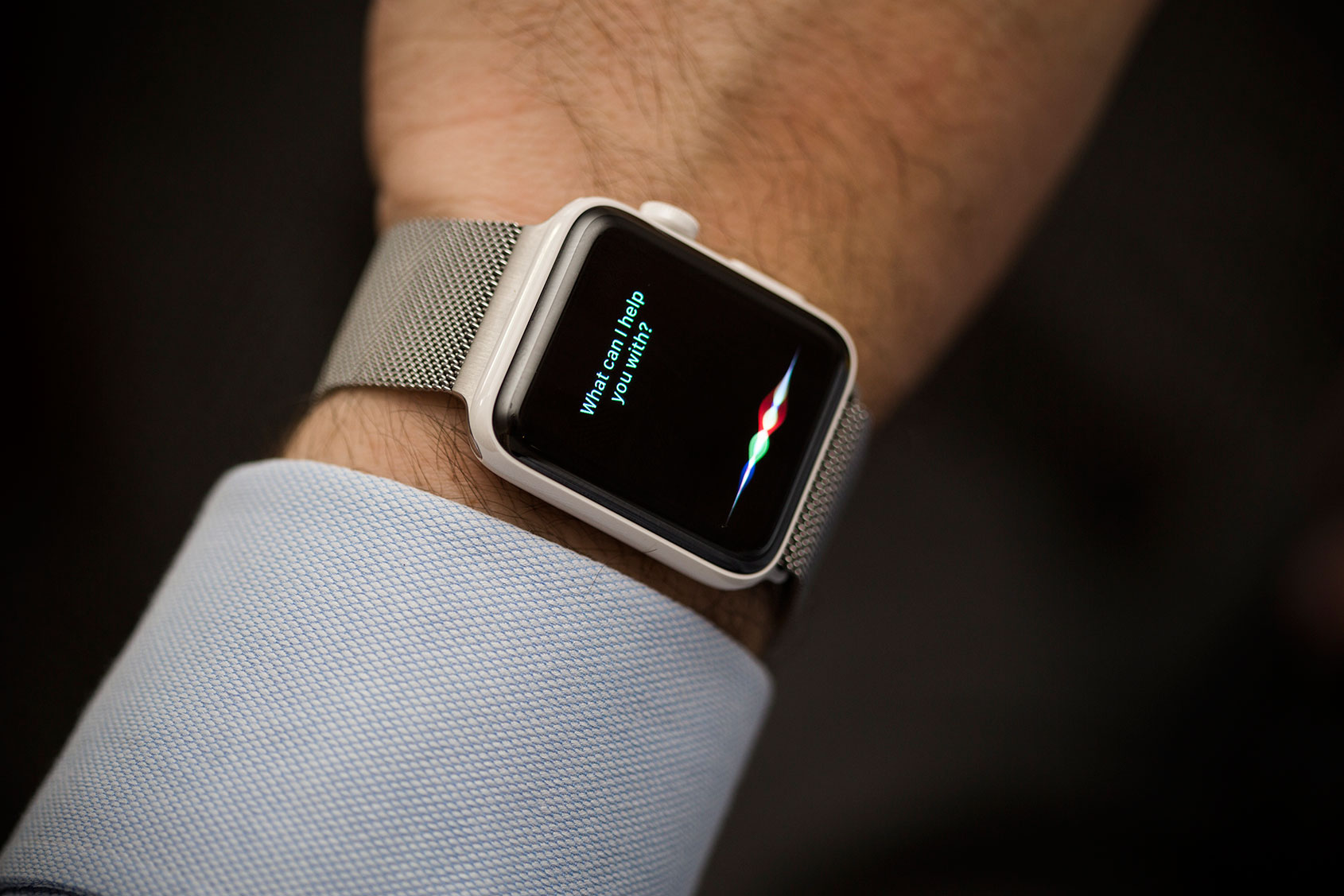 Up until now, I've been dealing with mostly black and white areas of product materials and specifications. But for me the most interesting part of this review is what it's actually like to wear the Apple Watch for an extended period. First of all, it's worth noting that I wore it exclusively. I'm used to chopping and changing every day or so, but I knew that attitude wouldn't cut it in this instance. Its role as a digital/exercise/personal assistant requires commitment on your end. What that commitment looks like depends on your needs – maybe you only wear it working out, maybe only when you're in the office. But to properly assess, and experience, the benefits of the watch, it needs to become part of the daily routine, so I did my best to honour that.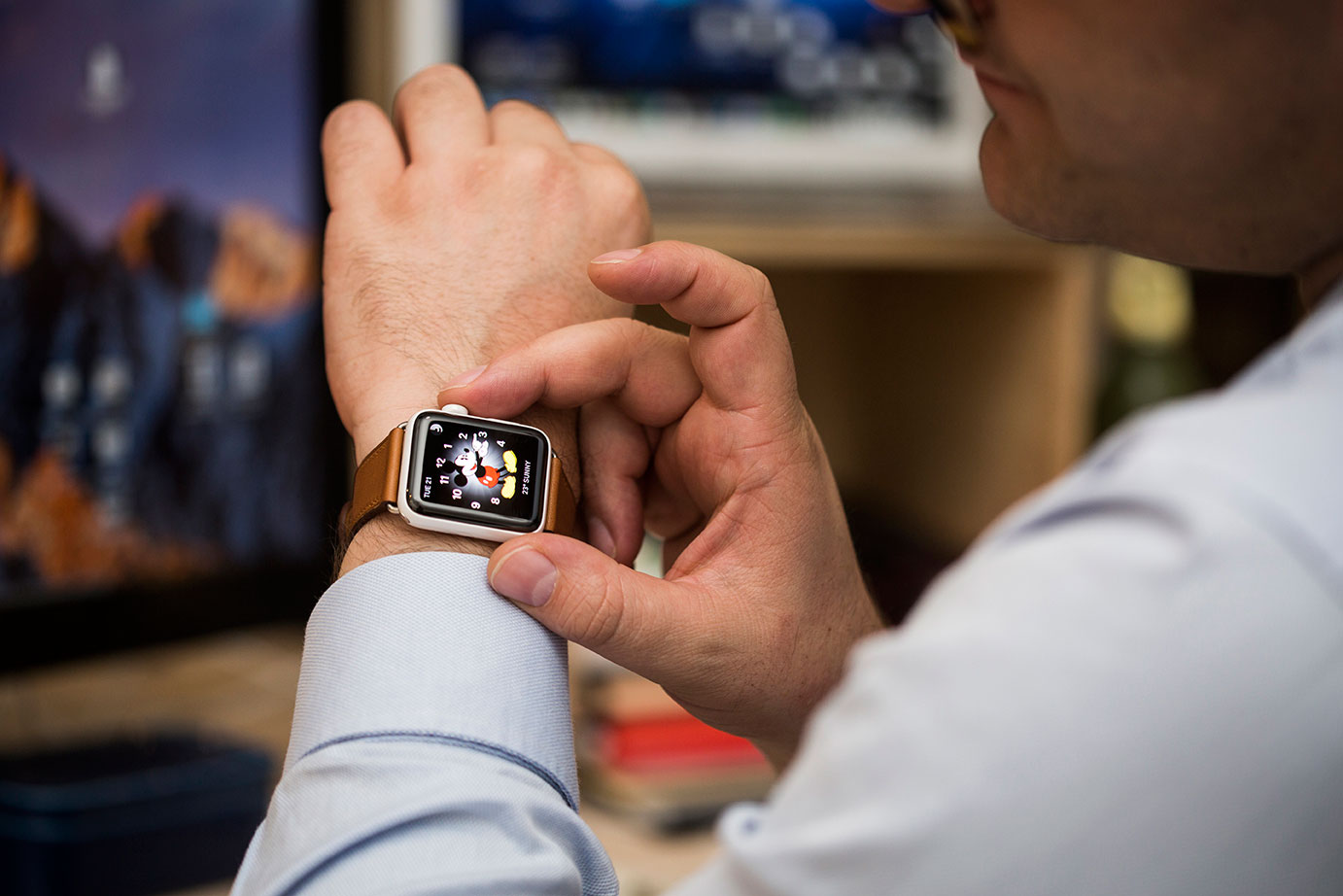 One of the biggest takeaways was a new appreciation for Siri. Up until now, I've viewed Siri as an occasionally cool gadget, but on the Apple Watch it became an essential and practical tool. Whether it was transcribing messages, checking the weather and placing calls, Siri handled it all with aplomb. And even when I wasn't making the most out of Siri's hands-free capabilities, the interface was quick and easy to use. Thanks to the digital crown, side button and touch screen combo, my fat fingers rarely frustrated me. I particularly liked being able to pre-enter custom canned text message responses into the iPhone Watch app. I also found it useful to answer calls on the watch, very useful when I was toting a toddler. No doubt other people will have their own key features – calendars and fitness tracking aren't my bag, for example – but if that's what you find useful, I suspect the Apple Watch will be just as powerful a tool in those areas too.
Finally, the biggest surprise I had wearing this watch was that it lessened, rather than increased the digital intrusion in my life. On paper, I hate the idea of a buzz on the wrist every time I get a message, or being permanently strapped to a screen. The reality was somewhat different. Sure, I checked emails, but I didn't respond, or even read beyond the top line. Instead, it helped me triage my inbox. I was also surprised to find the Apple Watch helped me sleep. I (like so many people) use my phone as my morning alarm, which inevitably means I spend too much time aimlessly browsing Facebook right before I nod off. Using the alarm on the Apple Watch meant that temptation was removed.
The verdict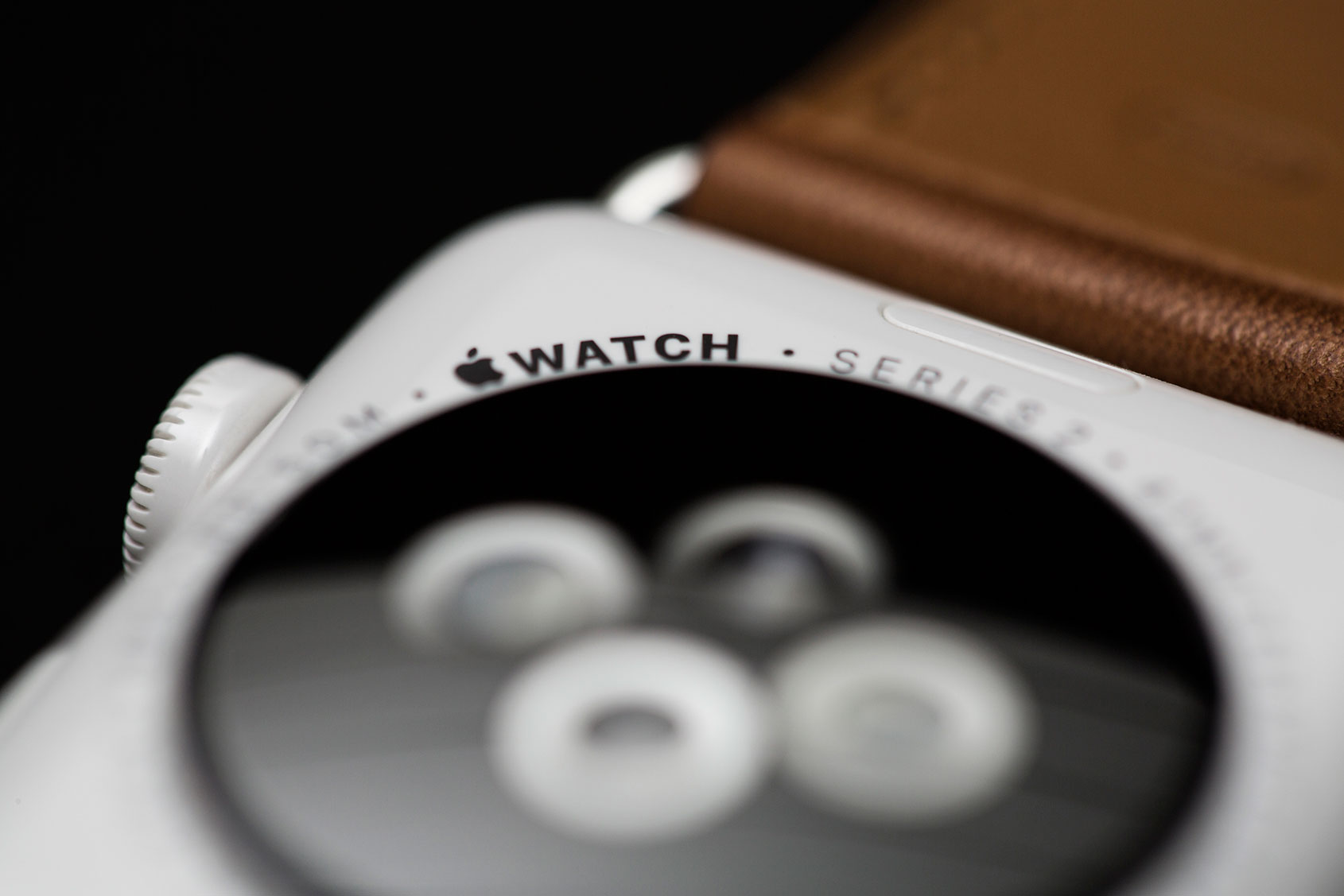 I was amazed how attached I became to the Apple Watch, as were my colleagues. It's a beautiful object in its own right, and I found it a very useful tool. I appreciated all the little nods to traditional watchmaking, from the in-app customisable 'complications' through to the 'sweeping' second hand. Could I wear the Apple Watch long term? Sure, but I'd need to find a way to make it work with my mechanical friends.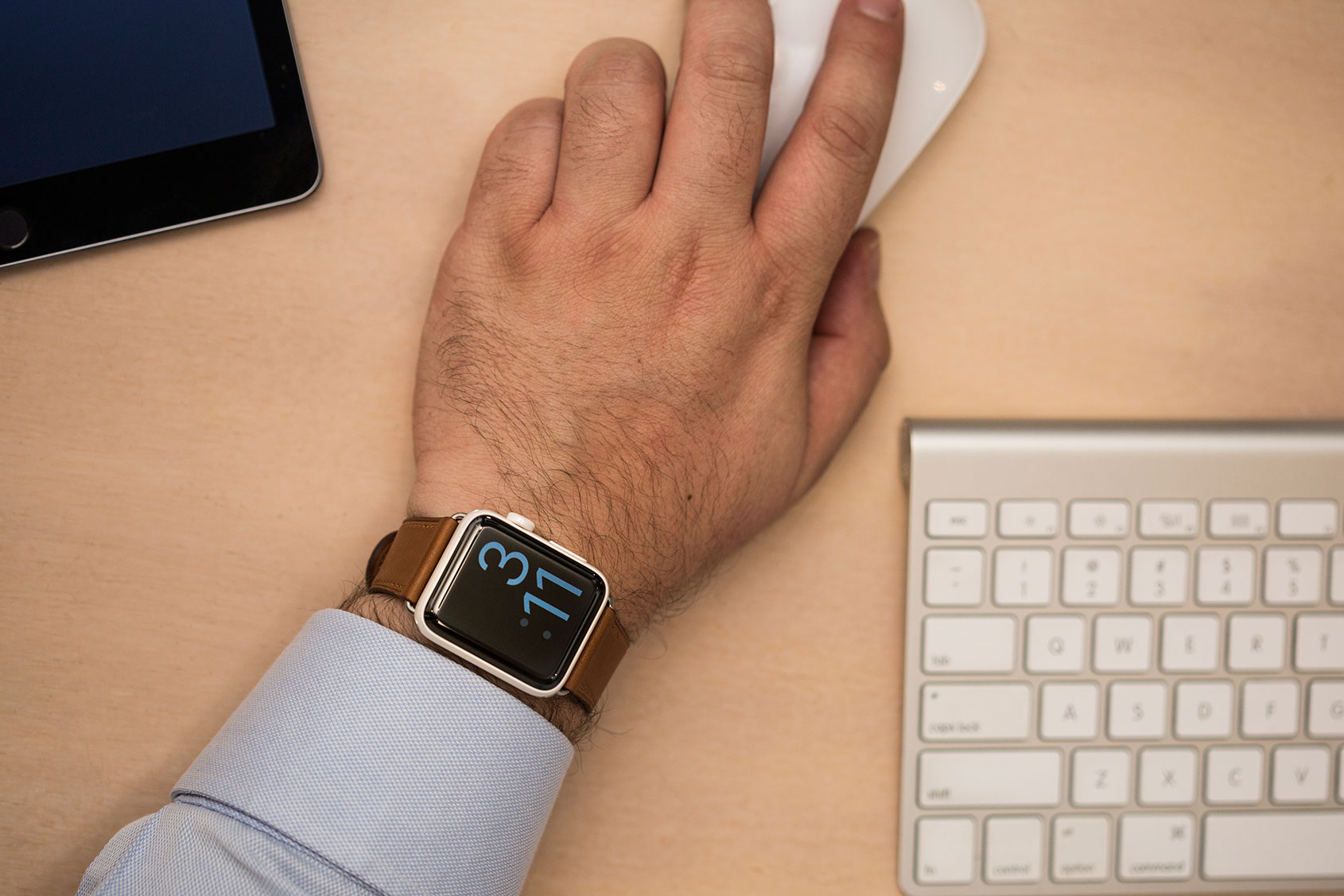 Talking point
"Hey Siri…"
Who's it for?
If you use an iPhone you could probably find a use for the Apple Watch, but die-hard watch lovers need to go in with an open mind
What would we change?
Honestly, not a lot. Apple has done a great job of making this feel like a true luxury product. However I'd feel a lot better spending nearly $2k on a watch knowing I could replace the gaskets in a year.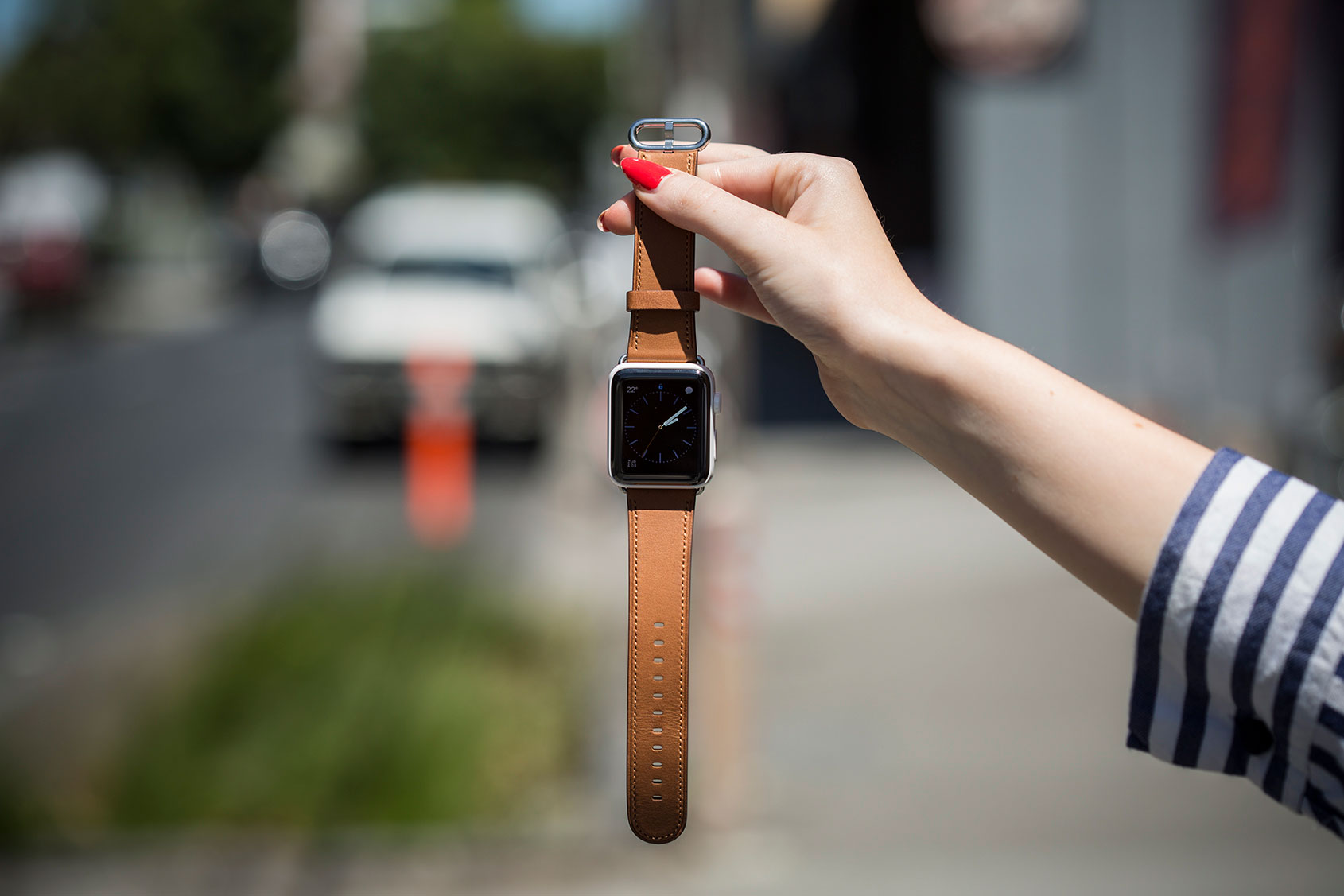 Apple Watch Edition Series 2 Australian pricing
Apple Watch Edition Series 2, 42mm, from $1899