EDITOR'S PICK: From Panerai to Piaget, Hugh Grant's watches are a whole lot more alpha-male than you'd think
Nick Kenyon
EDITOR'S PICK: I recently streamed Guy Ritchie's The Gentlemen that delivered a welcome return to the director's gangster comedy roots. Amid a stellar cast that includes Matthew McConaughey, Charlie Hunnam and Colin Farrell, Hugh Grant puts in a scene-stealing display as a cockney-accented private investigator. But I was distracted less by his beard than what Grant had on his wrist. Luckily, the watch in question had already been identified in Nick's article below. And yes, I know Ritchie's films have been patchy at best of late, but The Gentlemen is a genuine hoot. Well worth a look.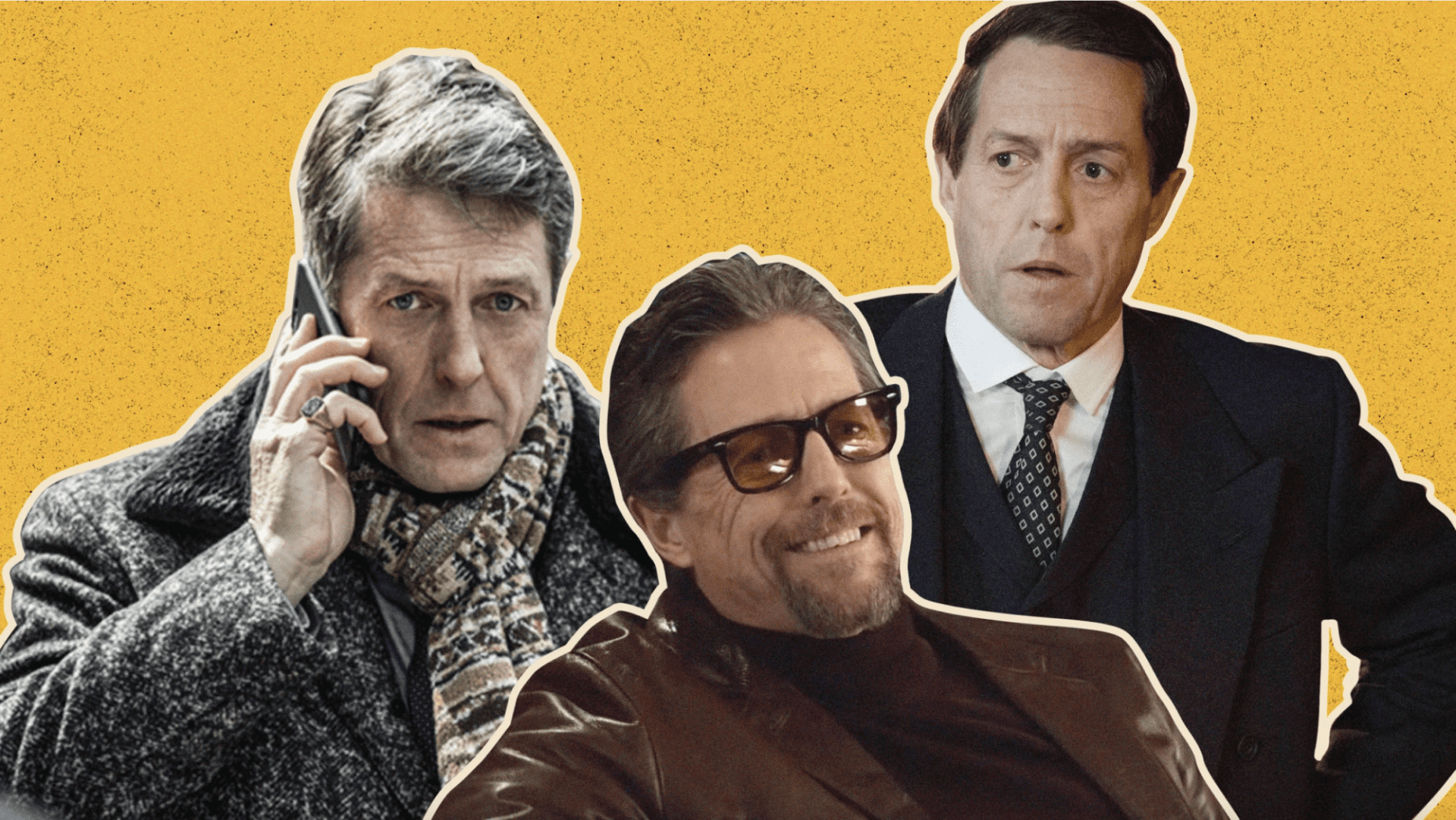 At the turn of the millennium, Hugh Grant was the man. In 1994, he won a Golden Globe and a BAFTA for his performance in Four Weddings and a Funeral and, in 1995, Empire magazine proclaimed him to be one of the "100 Sexiest Stars" in film history. Grant's breakout role was in Four Weddings and a Funeral and he continued winning hearts with his very English brand of twinkle-eyed, floppy-haired, bumbling charm in Notting Hill (1999), Bridget Jones's Diary (2001) and Love Actually (2003). But for all his middle-class faux modesty, the watches that Grant wears on screen are about as alpha-male as they come and appear to reflect his personal taste. Let's take a closer look.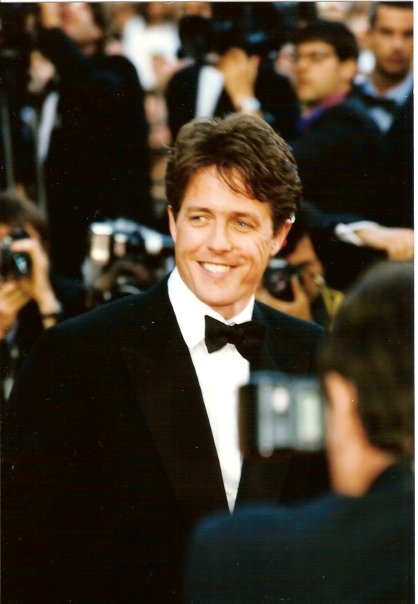 Panerai Ref. OP 6560 Luminor Marina – Bridget Jones's Diary, 2001
Bridget Jones's Diary is one of the most famous romcoms of the last two decades, and Grant (playing the caddish Daniel Cleaver) was out there flexing on everyone with a stainless-steel Panerai on a bracelet.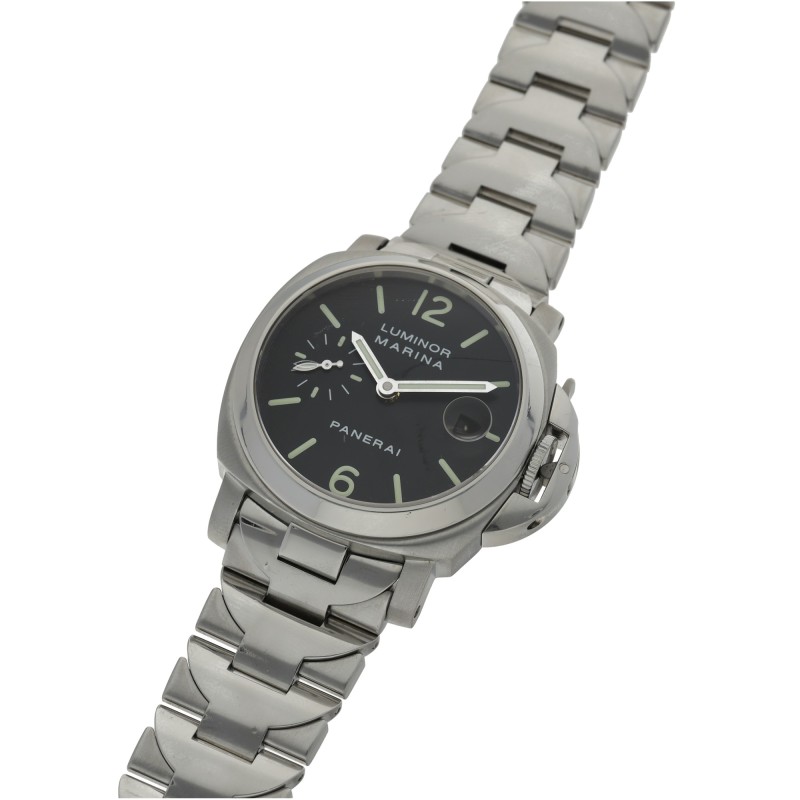 While it's tough to get a perfect look at the watch, the camera does linger while he helps Renée Zellweger get dressed for a Tarts and Vicars costume party, and you can see the beefy cushion case, cyclops magnifier on the crystal and eye-catching Panerai bracelet design. That's Big Daniel Energy right there.
Pinion Axis II custom design – The Gentlemen, 2019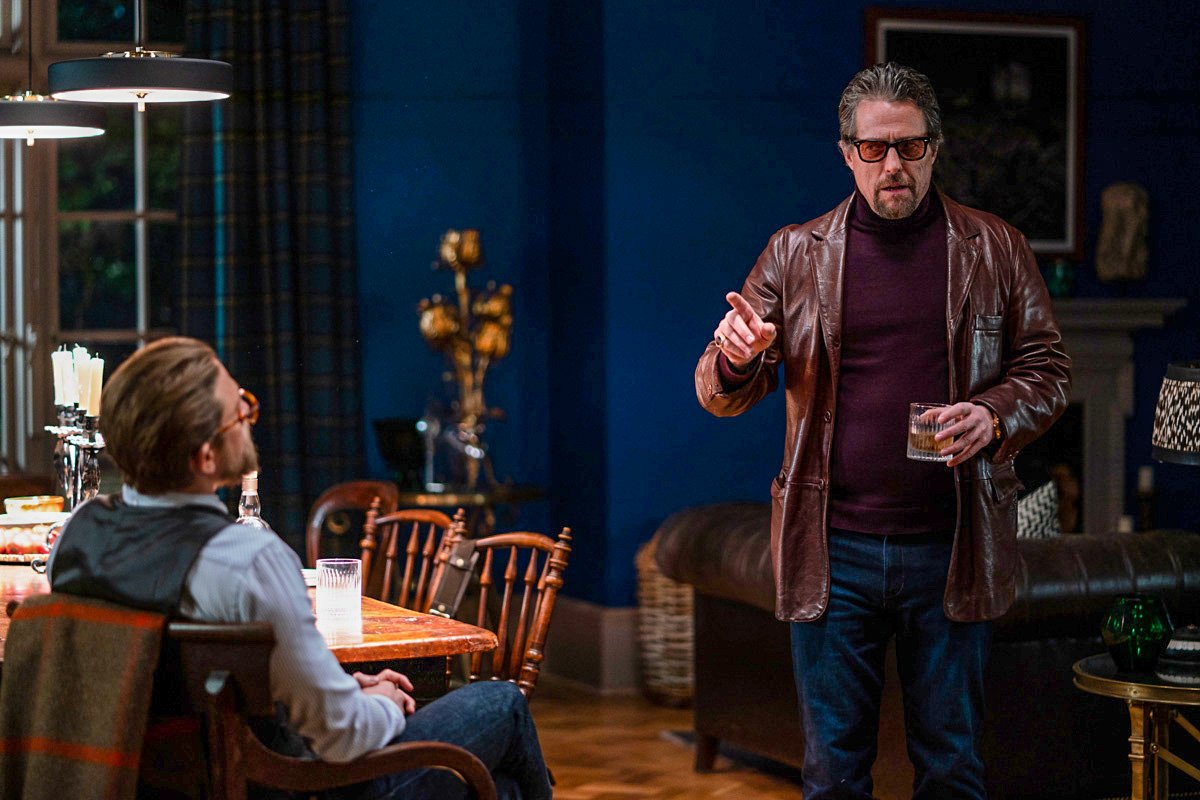 Despite building much of his career in romantic comedy, Hugh was in full flight as a seedy private investigator known only as Fletcher. Directed and produced by Guy Ritchie, it had all of the heavily stylised thrills and spills that you might expect from the mind behind Lock, Stock and Two Smoking Barrels.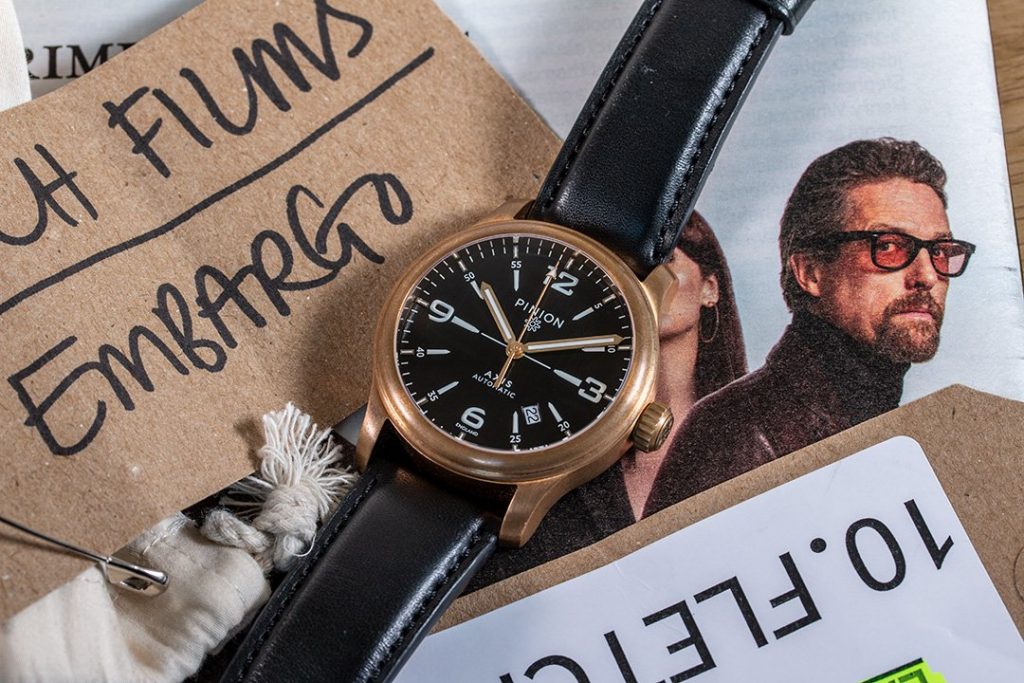 Interestingly for this film, Hugh Grant was spotted wearing a bespoke bronze watch from British watchmaker Pinion. With a lustrously toned case and a black dial that matched the black leather strap, the watch was based on the Axis II collection, with a stocky 42mm case. Perfect for a dodgy private eye.
Piaget Polo S Chronograph Black – The Undoing, 2020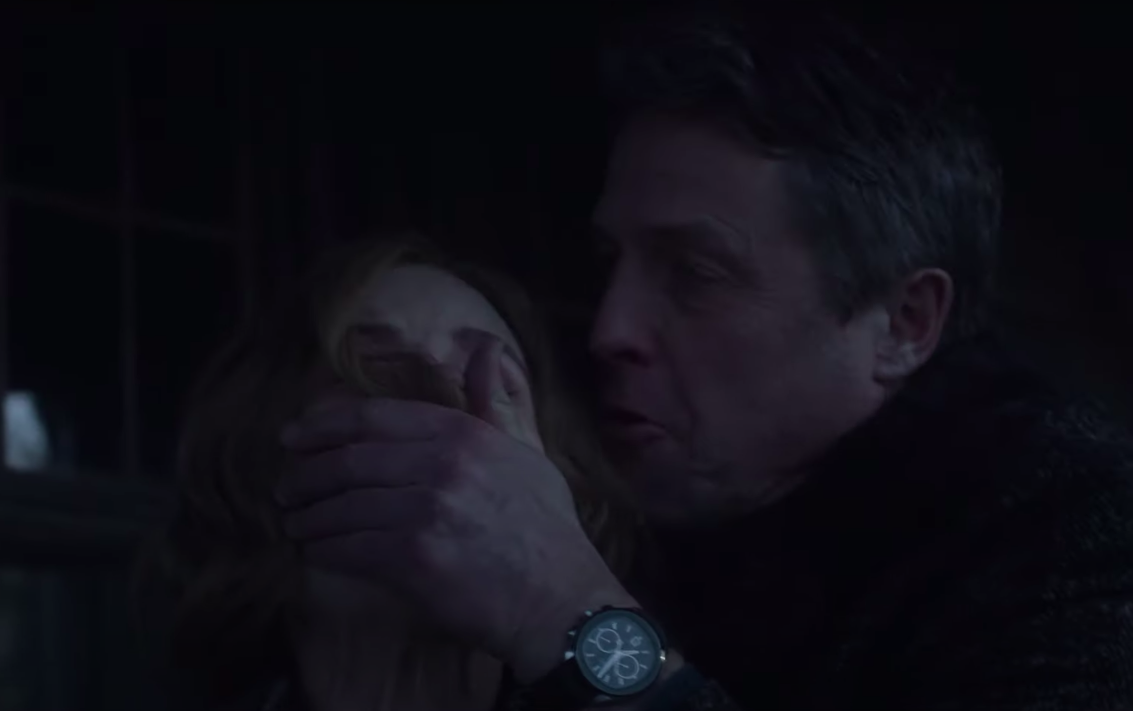 Fast forward nearly two decades from Bridget Jones's Diary, and Grant has followed so many other A-listers and made the jump to the smaller screen in The Undoing on Netflix. He plays Jonathan Fraser, an oncologist and the wife of Grace Fraser (Nicole Kidman).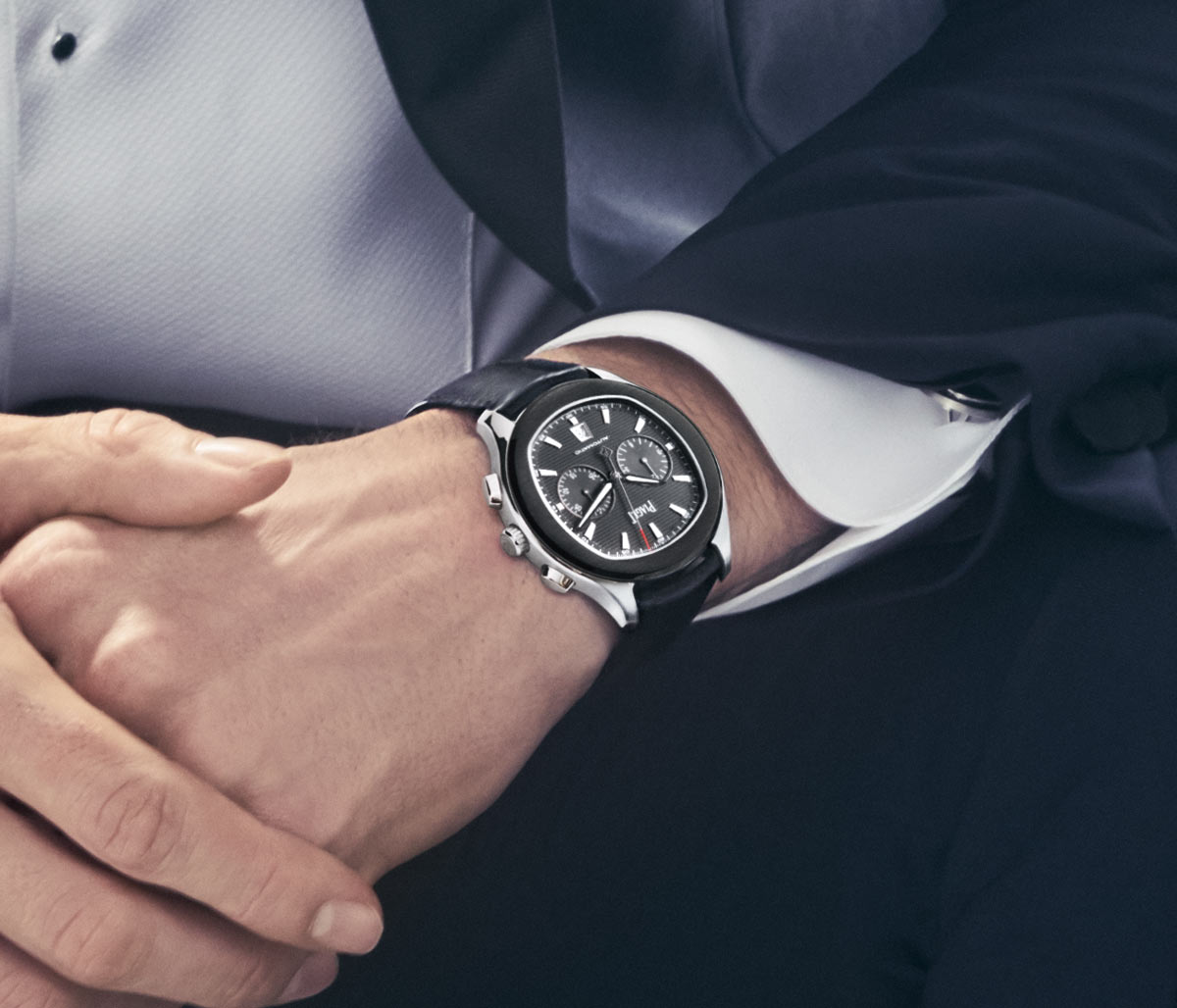 As the plot thickens in the tense psychological thriller, we see a flash of another cushion-cased watch, but this time it's not a Panerai. Instead, it's the 42mm Piaget Polo S Chronograph Black, a variant of the classic Polo S collection that features a black dial and black ADLC-treated bezel. It's more refined than a Panerai at just 11.2mm for a chronograph, but still equally as bold.
Bonus spot: Proof that Hugh Grant is a Panerai man through and through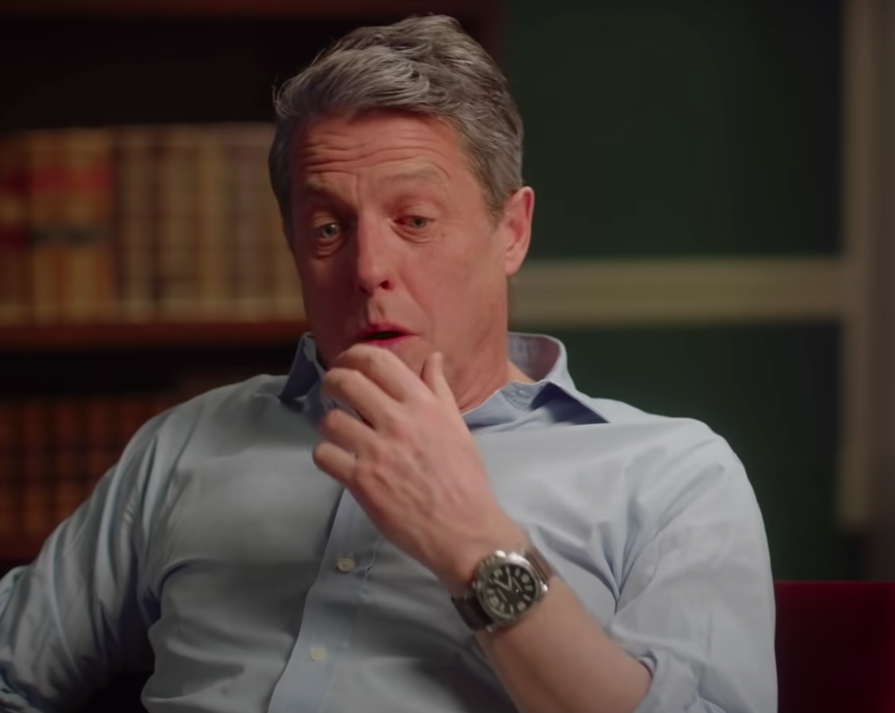 While researching this story, I watched an interview with Grant and Nicole Kidman as they discussed the series and what it was like to film. At the very beginning of the interview, you can just see a flash of a Panerai, that must be from his personal collection as he isn't on set. The reason he loves Panerai? In an interview with FHH Journal, he admitted to being rather short-sighted. "What would be the point of ruining your eyesight?" he said. "I like a watch to have hands that stand out clearly on the dial."