Hublot CEO explains why Diego Maradona wore two watches
Luke Benedictus
DOUBLE TIME: Diego Maradona was the rebel icon of the sporting universe. The barrio boy who grew up without running water in a Buenos Aires slum would go on to mesmerise the world with his magic and madness in equal measures.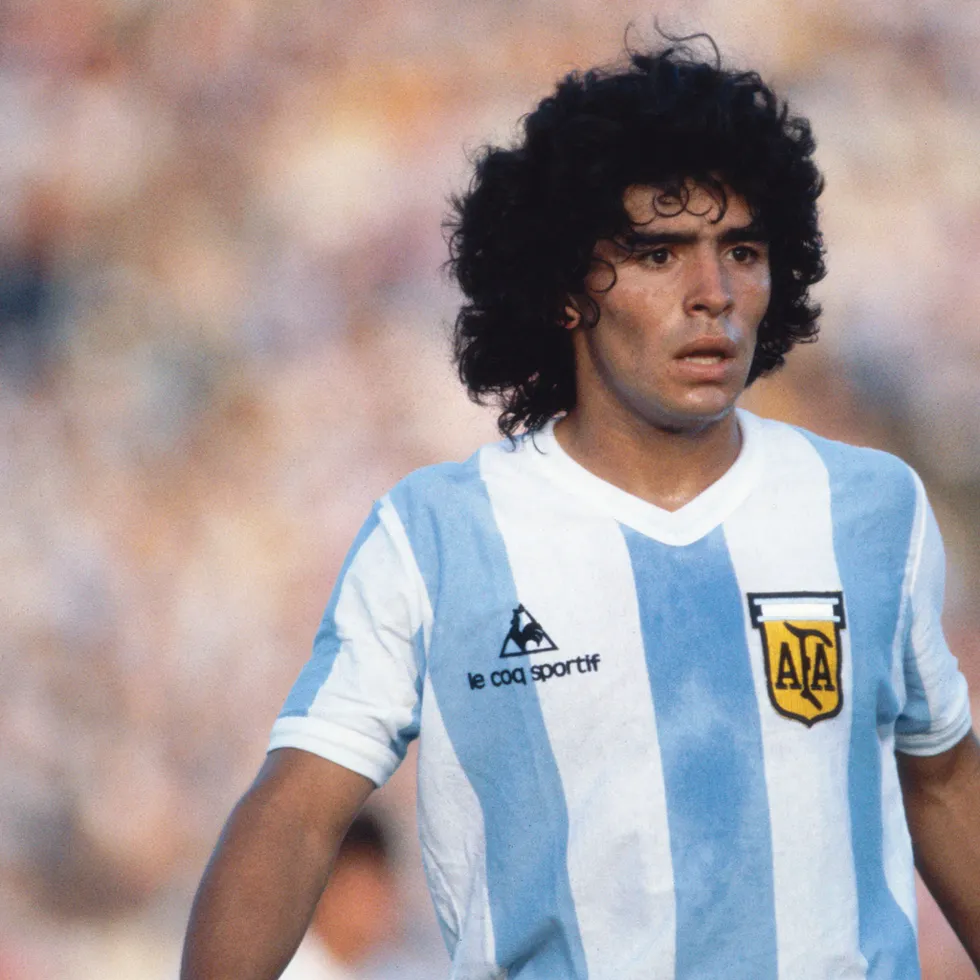 Ricardo Guadalupe, the Hublot CEO, is accustomed to rubbing shoulders with sporting superstars – Pele, Usain Bolt and Novak Djokovic are just a few of the brand's other sporting ambassadors. But Guadalupe happily admits to Time+Tide that he was a little star-struck when it comes to meeting Maradona.
"He was an incredibly charismatic person," Guadaliupe says. "When this guy spoke to you, he just filled you with energy."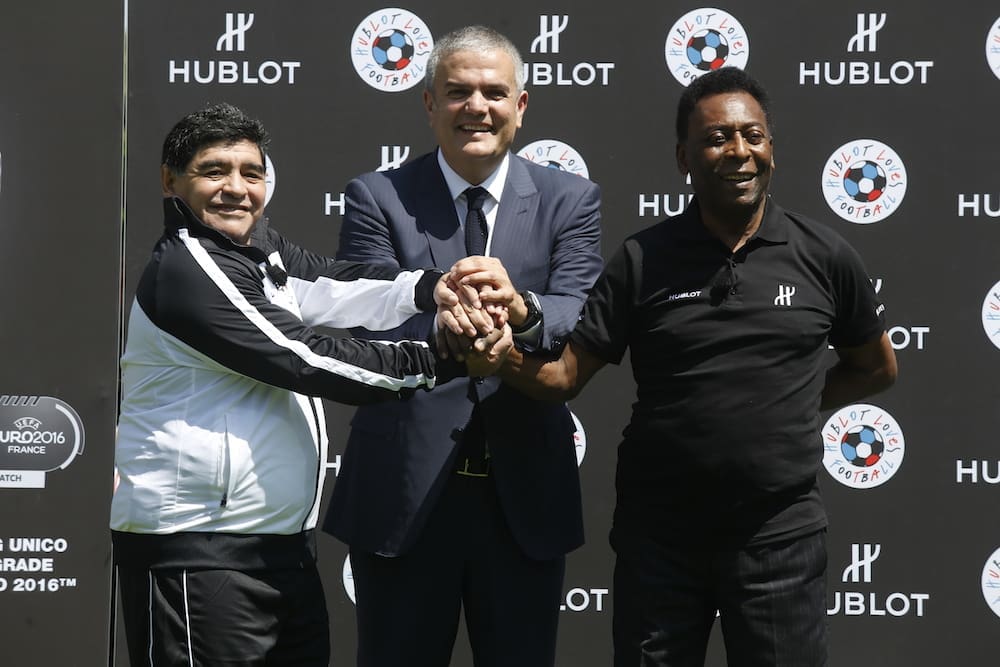 From a horological perspective, Maradona was known for always wearing a watch on both wrists. But this habit meant that, when it came to being a brand ambassador, the Argentinian was hardly the most cost-effective option.
"He wore the Big Bang Gold Ceramic at the beginning. Then, at a certain point, we gave him his own model, the Maradona edition," Guadalupe says. "And lastly, at the end, I gave him the Big Bang Sapphire with the baguette diamonds. I had to give him two. But I thought, "Okay, it's Maradona so that's fine."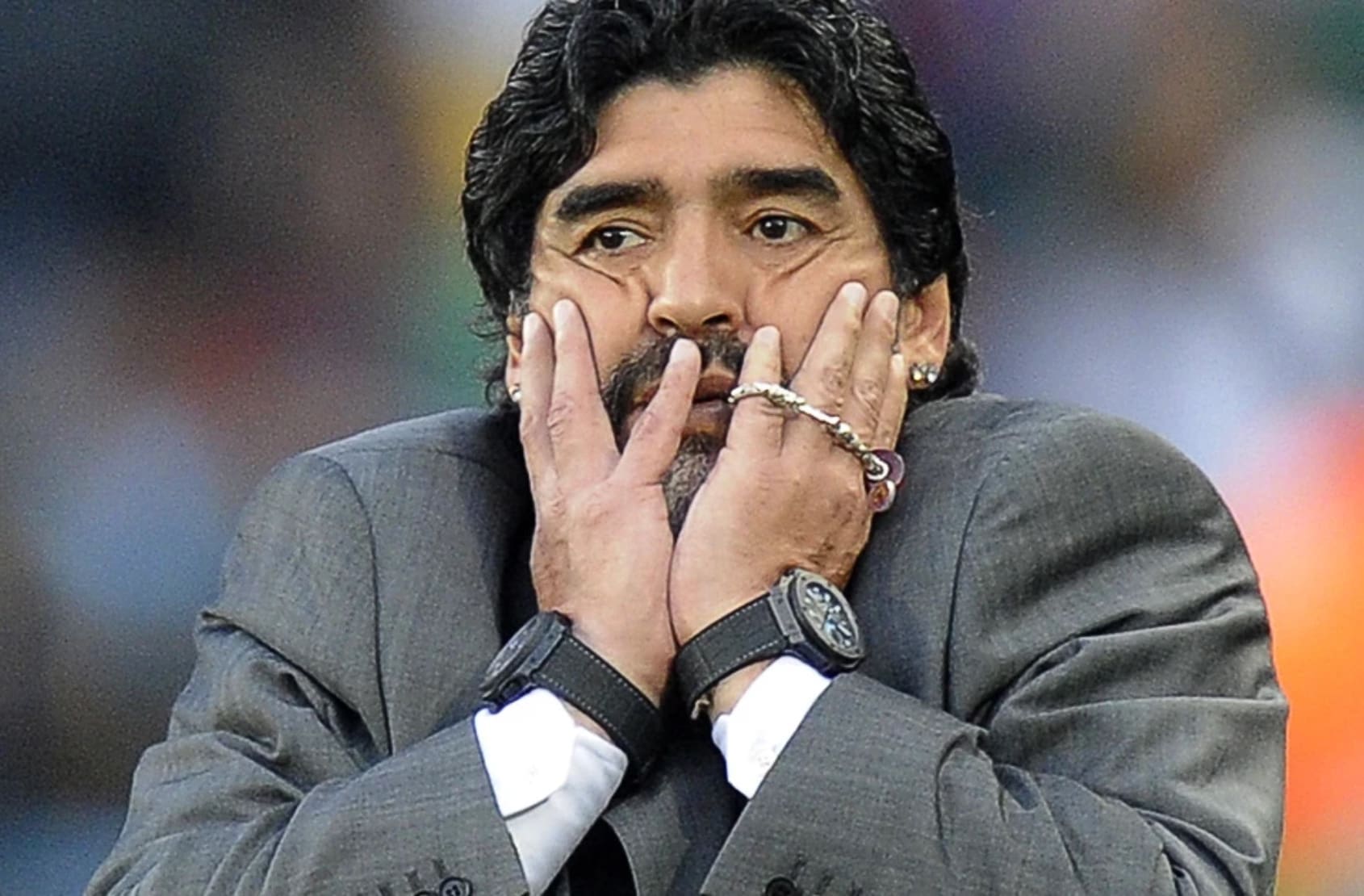 Various theories have been voiced in the past as to why Maradona wore two watches. One hypothesis was that he double-wristed in order to keep track of two timezones – one to tell the time in the city he was in and the other for his native Argentina. An alternative explanation voiced by Ronaldo (the rounder, Brazilian version) was that Maradona was once given two watches by his daughter and always chose to wear a pair ever since.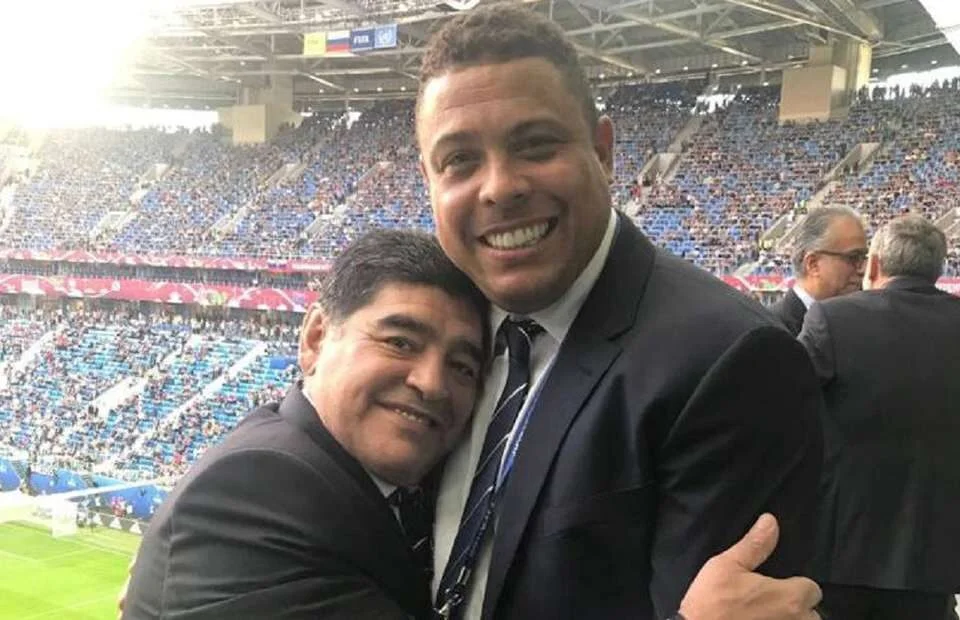 Guadalupe, however, was given a different answer from the man himself.  "He told me he wore two watches because he has two daughters. That's why," the Hublot boss says. "And we always had to engrave the watches – one with one daughter's name and one with the other's."
Maradona's double-wristing can therefore be read as a heart-warming story of paternal devotion. Except that, while for many years Maradona insisted that he was the father of just two children – Giannina and Dalma, the "legitimate" daughters he had with ex-wife Claudia Villafane – his total number of offspring was significantly greater. By the time of his death in 2020, Maradona acknowledged that he was, in fact, the father of eight children, only three kids short of an entire football team.
Fortunately for Hublot's balance sheet, Maradona chose not to represent his entire progeny in horological form. While not a man of renowned self-restraint, wearing eight watches at once was presumably deemed a tad excessive even for him.