Editor's note: In the watch world we like to talk about trends. But the trends we're talking about are pretty macro — after all, we're talking a five-year production cycle, not five weeks. Fast fashion, watches are not. Having said that, one of the more prevalent trends is colour. Big, bold watches that stand out on the wrist. Hublot's Big Bang Red Magic is one of the brightest stars (literally and figuratively) of recent times …
"Any sufficiently advanced technology is indistinguishable from magic." I'm fairly sure Arthur C. Clarke didn't have Hublot — or even watches — in mind when he made the now famous futurist statement. But it's certainly something that rings true for Hublot's latest ceramic marvel.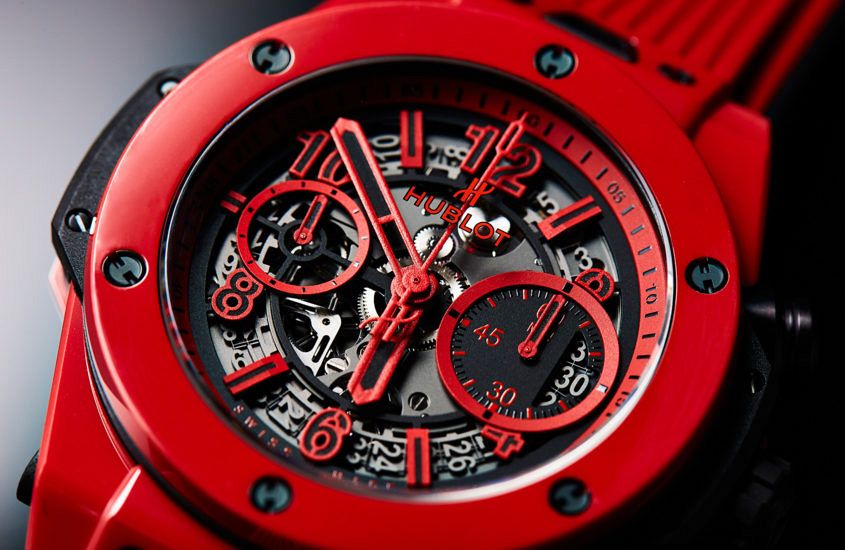 Because while most watch fans are familiar with the use of ceramic in horology these days, there's still an aura of power and mystique around this oh-so-red watch. We've seen polished ceramic before, and we've seen red ceramic before (though none-so-vivid as this), and we've certainly seen Big Bangs before. But the combination of all three is a little overwhelming and, for me at least, awe-inspiring. Hublot, for all they seem to delight in their role of watch brand provocateur, are showing us glimpses of the future here. And it looks bright.
Hublot Big Bang Unico Red Magic Australian pricing and availability
Hublot Big Bang Unico Red Magic, limited to 500 pieces, $33,800