How to spend less than $1000 on a watch that still gets the nod from watch snobs
Thor Svaboe
I'll admit this is a recurrent theme: don't we all want to find a bargain that still gets us the #watchfam credibility we crave? Even more so, the pure joy of discovering a hidden gem that poses proper value, be it a microbrand at $500 that beats a Swiss big brand at $1799, or a sweet vintage deal. So can you still get big value and spend less than $1,000? We say YES!
To be honest, even writing about watches pretty much every damn day, I'm still incredibly focused on value. I would love to have $10,000 to splurge on a watch every other month, but even with two jobs, the joys of a family means a smaller budget. But isn't that part and parcel of our love for wristworn micro-machinery? The hunt and discovery is what many of us live for, particularly on a limited budget.
Your ticket to the integrated bracelet game: Tissot PRX Powermatic 80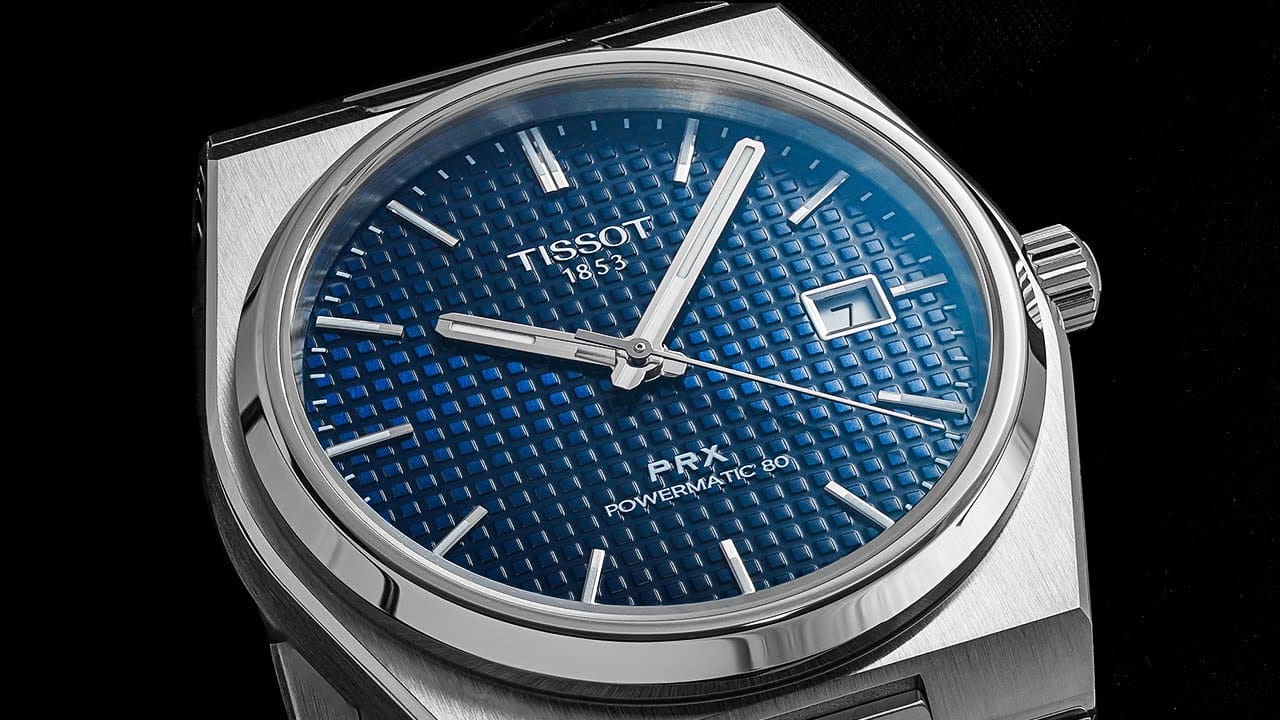 OK, so this might seem fairly obvious to some of you, but we just can't get over what strong value the slinky-braceleted PRX poses. The value was already strong in the cool quartz version, yes quartz is a thing again, but now the temptation is even stronger. With the anti-magnetic silicon-tech and 80 hours of power reserve, the Powermatic 80 movement is Tissot's star calling card, and makes this twofold exciting. Make that threefold, as this is the best entry ticket to the Swiss integrated bracelet game, with a delightfully structured dial reminiscent of a few stone-cold killer classics, and that engine. For $1,050 AUD in our own shop, you just can't go wrong with this, whether a deep blue delight, monochrome black, or party-ready gilt-dialled white.
Sweet-sized vintage inspiration: Seiko SBDC119 Alpinist
For me this was simply Seiko getting the Alpinist range right. I know, don't hate on me, the Alpinist range IS a cult classic, but I've never quite felt my heart a-fluttering with the odd case shape and, for me, unfathomably complicated compass bezel (I'm no explorer, and a shame to my Norwegian kin). This time Seiko hit the ball clean out of the park and onto a pretty high roof top as far as I'm concerned. It's got a Goldilocks-sized 38mm case framing a fumè dial, still with Alpinist clues like the cathedral hands but significantly without the compass and knobbly case. The grey dialled version on its hand-sewn two-stitch strap is just about the sweetest everyday watch I could imagine, especially as a cool, vintage-looking entry ticket to our lovely world of wrist wonders. It's a great buy at $628 USD.
G-Shock toughness with a touch of irony: Casio G-Shock metal casioak GM-2100
OK, let me first ask the question, have Casio gone too far with the Royal Oak-ey octagon? It was all good in a resin case for $120 with a sense of humour or blacked out stealth, and we all see the resemblance (snigger, snigger), but in metal? For me it merely proves the success story of the CasiOak, especially as the online and eBay modders did it first with their clunky-cool aftermarket metal cases for the series. Casio had to follow suit. Get past the octagon and we have a standalone series well worth its mettle, now in its third year, so I think any point have been proven, and no lawsuits have been filed. Rejoice in the solid cool of a metal CasiOak with the new case on a resin strap, and, well it looks sharp doesn't it? It comes in four colours, and my favourite might just be this crisp monochrome version with a vertically brushed dial. Price: $220 USD
Modern cool: Bamford Mayfair
The Bamford Watch Dept and Bamford London have a certain cache about them, with our friend George Bamford being an instigator of many levels of cool, notably blacked out DLC custom TAG Heuer Monacos et al customisable through their own online configurator here.  The Mayfair might have popped up in a list of great value watches before, and that's because it damn well is, mate. First introduced as a "service watch" for Bamford regulars to wear while they're having the work completed on their customised piece, they kept asking to buy it. Fast forward to 2021 and there is a huge range. My favourite case finish is the Bamford black, a Military Grade Titanium coating that'll take a beating, a solid quartz movement and a 200m depth rating. Take your pick from a myriad of tasty colours and you can be sure of the Bamford quality having seeped down into what is remarkable value at £354 for this California dial.
The modernist microbrand diver: Arken Instrumentum
This battle-ready tool is a proper box-ticker, visually strong and surprisingly svelte at 40mm with an 11.5mm thickness. This strong debut of UK-based Arken Watch Company is exactly what you need if you're feeling the need for modern, tough minimalism, rather than flashy vintage. It's smooth-angled integrated bracelet hints at a VC Overseas after a testing stay at boot camp, making Arken take a solid step up from so-so end links and tacked on bracelets,. With a dive-ready 300m depth rating, a broad and glove-grippable diver's bezel and two different pops of strong Swiss lume, this might just be the best value titanium bracelet 300m tool watch available this summer. Beating under the solid caseback is a Miyota 9015 self winding movement, a staunch favourite of microbrands for good reason. Price: $500 USD
For the lovers of dial art: Straum Opphav
Straum is taking a refreshingly bold approach to a small brand debut, refusing to play the vintage game. The team at Straum dazzled me a couple of weeks ago, with their Rastarkalv and Opphav pieces that walk the tightrope of modern sports luxury. After five years of research, Straum seem to have hit a sweet spot with their debut that's without a hint of fauxtina. As a first impression I'm getting a vibe of Hublot Classic Fusion, mixed with a Grand Seiko-esque dial, and just like that, my attention was well and truly grabbed. Within the deep gloss darkness in green, blue or anthracite, there is a hypnotic 3D pattern emerging, like hammered metal under glass. Within the radially brushed bezel, lumed bold indexes grip a dial whose lacquerwork reads like a Nordic translation of Japanese dial art.  All watches come with a leather travel case, another part in what is a premium debut by two designers that understand that the Viking gods are indeed in the details. Now let's petition them for an integrated bracelet. A great piece of dial art at $950 USD.
Vintage value: A Pocket Watch
Well, it doesn't say WRISTwatch in the title does, so stop shaking your head and listen. Just embrace the fact that you might not need to check your time every minute, in fact you might love watches by the notion of the small micro-mechanical wheels and cogs inside, and what better symbolizes this than a vintage pocket watch. Pop it in your pocket and have it ready to stop conversation in your group of mates, and the best part? Stupendous value. My hand assembled Zenith, that keeps time better than a box fresh Seiko at 106 years old, was less than $500. In terms of history, hand finishing and charm, this represents an astounding value proposition any which way you look at it. If only to keep on your desk to occasionally fondle, marvelling at its pebble smooth surface, and me? I might just buy another one.
Vintage value: big brand quartz diver's watches
Quartz is making a return to form, seen in everything from microbrand mecha-quartz movements to the eloquence of Grand Seiko. But to get the approval of any watch snob, who by now is well aware of the quartz comeback, check this example from Watchpatrol. Yes, this is another Zenith, a ref. 01-480-480 vintage quartz diver from the seventies. In a Monnin-produced case on a white tropical strap, at €650 this surely is a hell of a bargain, and from a storied brand that no longer produces a diver's watch as such.