Stepping into a luxury jewellers, pockets full of the hard-earned cash you're planning to drop on your first proper timepiece, can be a daunting prospect. In fact, assuming you haven't just stumbled into a vast fortune and you're buying a luxury watch simply because you assume it's the done thing, there is no doubt your first foray into watch appreciation will be something of an emotional rollercoaster.
Aside from the pretty much blanket discomfort most people feel when spending large amounts of money on anything, feelings such as doubt, fear, and (truthfully) guilt at making what seems like such an extravagant purchase are quite specific to purchases of this luxury nature.
And that's because luxury is, by its nature, unnecessary. Nobody likes paying a huge electricity bill, but you don't feel guilty about it. I'm sure we'd all like to eat for free, but you don't fear grocery shopping on the off chance you might pick up a bad egg, or accidentally let some fruit go rotten. And as appealing as naturism may be for some, I doubt you've ever doubted buying pants. Our money should always go to the necessities of life first, but for many, the desire to spend their surplus money on things that make them feel alive, rather than simply enabling them to survive, is a powerful, and oftentimes all-consuming itch that will not relent until scratched.
Once you're able to reconcile your misgivings with the emotional motivations for buying a luxury watch, you should start to feel better about the impending purchase. After all, you deserve it! You've worked (presumably) hard for the right to buy something that communicates to yourself and others that you are doing well. But assuming you haven't just floated the next Facebook on the stock exchange, your budget for your first watch is going to the relatively modest.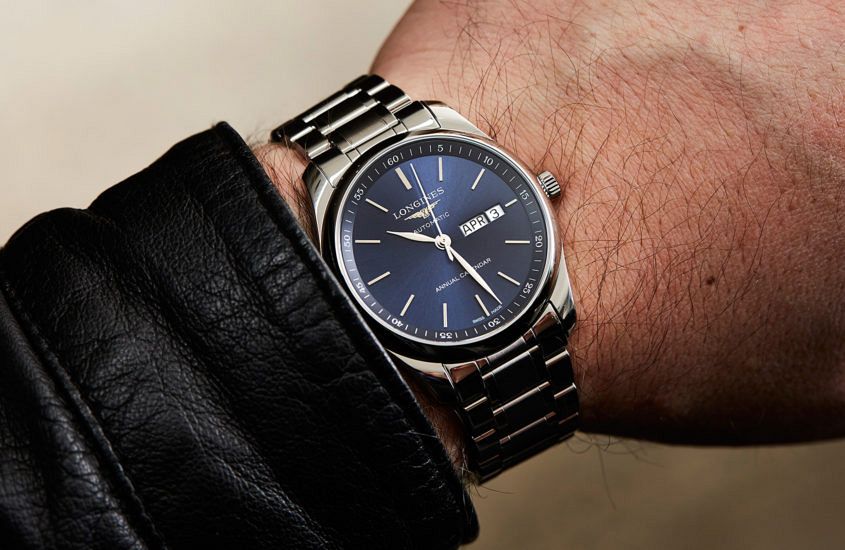 Of course, everyone's definition of modest is different, but what are the key things you should look for when buying a luxury watch for the first time? There are certainly elements that will provide you with more pleasure than others as time wears on.
Having defined your budget, you should really zero in on what you want from the watch. Will it be a daily beater that has the versatility to be worn with a suit and tie, as well as jeans and a T-shirt? Will it be a classic, slim dress watch, possibly in precious metal for special occasions or white collar work? Or will it be a full-on tool watch with high functionality and a robust exterior?
Based on what you need from the watch, you can start to eliminate a lot of less relevant possibilities. And as much as everyone wants their choice to be validated by their peers' approval, it is most important to keep in mind that a watch, unlike most other items a man (especially) can buy, is a very personal thing. When you break it down, the ubiquity of highly accurate clocks (around our modern cities, on your laptop or phone, and on most televisions at all times) makes wearing a traditional watch largely unnecessary to begin with. And so it is important it is an expression of personal taste. After all, it is you who will be reading it day in, day out.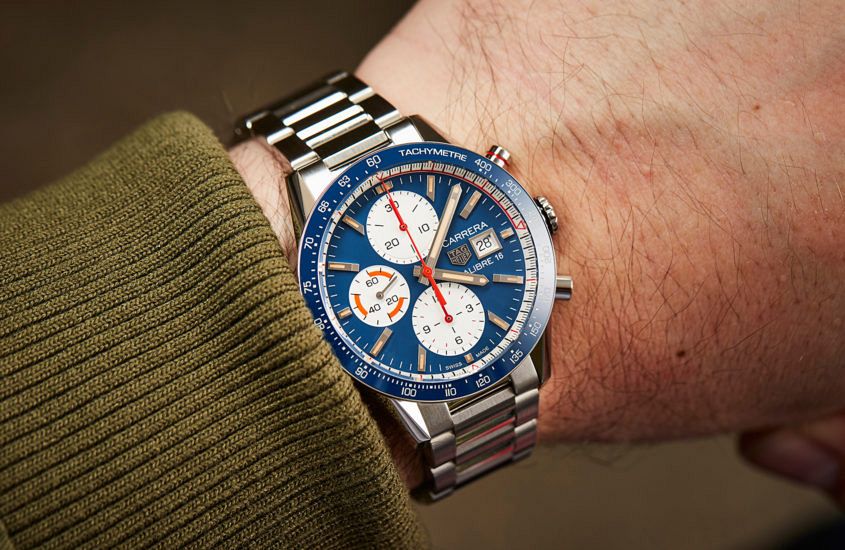 Deciding between a mechanical movement and quartz is a similarly personal choice. While I personally prefer a mechanical watch as I find the intricacy of the movement and the way in which it functions to be wholly fascinating, there are just as many quartz watches in my collection. Sometimes this is because the function of the watch necessitates electronic technology (as in my Sinn Hydro UX, which is filled with oil, or a Casio G-Shock Mudmaster that boasts a compass, altimeter, barometer, chronograph, date, alarms, a light, and multiple time zones all for around a thousand bucks), but there can also be a stylistic motivation for this type of movement, too. If, for example, you are obsessed with slimness, then quartz movements are much more readily able to provide this.

With purpose and power-source defined, the question should then turn towards the price vs quality equation. And this, for me, is the most important thing about buying a watch that is good value, which is never the same as a watch that is simply cheap. If your interest in horology is to extend beyond that first purchase, it is essential that you are not left wanting. You have to be smart about your expectations. Thinking that a thousand dollars is going to buy you a handmade, skeletonised tourbillon is nonsense, so it is important to shop around intelligently for examples of styles and finishes that do not require the level of cost and attention to detail that high-level timepieces do.
For example, one of the most obvious aspects of quality is finishing. There are many ways to finish the exterior of the watch. The case can be polished, blasted with various types of media to affect different levels of matt-ness, satinated, or brushed (grained). More expensive watches may feature a mixture of these features, but doing that well costs a lot of money. In an attempt to emulate more expensive watches, you often see cheaper brands applying multiple finishes poorly.
There is one thing I would advise the first-time luxury watch buyer to avoid. Nothing alienates budding watch aficionados faster than high expectations being dashed with disappointments. Look for established group brands (such as Longines, Tissot, Hamilton, TAG Heuer, etc.) that are reasonably priced and benefit from the cost-effectiveness of mass production and have solid movements, and choose something simple and consciously designed to match the limitations of the manufacturing budget.
To give you an idea of the kind of watches I'd recommend at an entry-level price point check out the following examples for a dress watch, a sports watch, and a solid all-rounder from long-standing Swatch Group Brands: Longines Conquest Heritage, Tissot Seastar 1000 chronograph, or the Hamilton Field Titanium Auto respectively.