When I had my great-grandfather's 1958 Omega Seamaster restored, I was convinced that I'd never wear, or need another watch again. It looked great, performed fantastically, and I had a personal connection to it that just didn't exist for anything else. But as my interest in watches and time spent researching them grew, it was inevitable I'd realise I wasn't a one-watch guy.
Rather irresponsibly, I settled on another Seamaster for my next watch. Specifically, a 2008 Planet Ocean (PO) with the caliber 2500C co-axial movement. It was robust — I didn't need to worry about it when washing my hands or, more importantly, getting it a bit scratched up when working in live music.
It was modern — although my smaller wrists are more than comfortable wearing a 34mm watch, sometimes the 42mm big brother felt more appropriate for casual wear, and it seemed poetic to own a Seamaster exactly 50 years younger than my heirloom. It was mechanical — which was important, because my newfound appreciation for traditional timepieces also birthed a prejudice. For a time, I looked down on quartz. After some more time, this wore off, and I could appreciate the history and importance of quartz movements too. That said, I still could never see myself owning a quartz watch. They just didn't have the romance of a sweeping-seconds instrument from another era.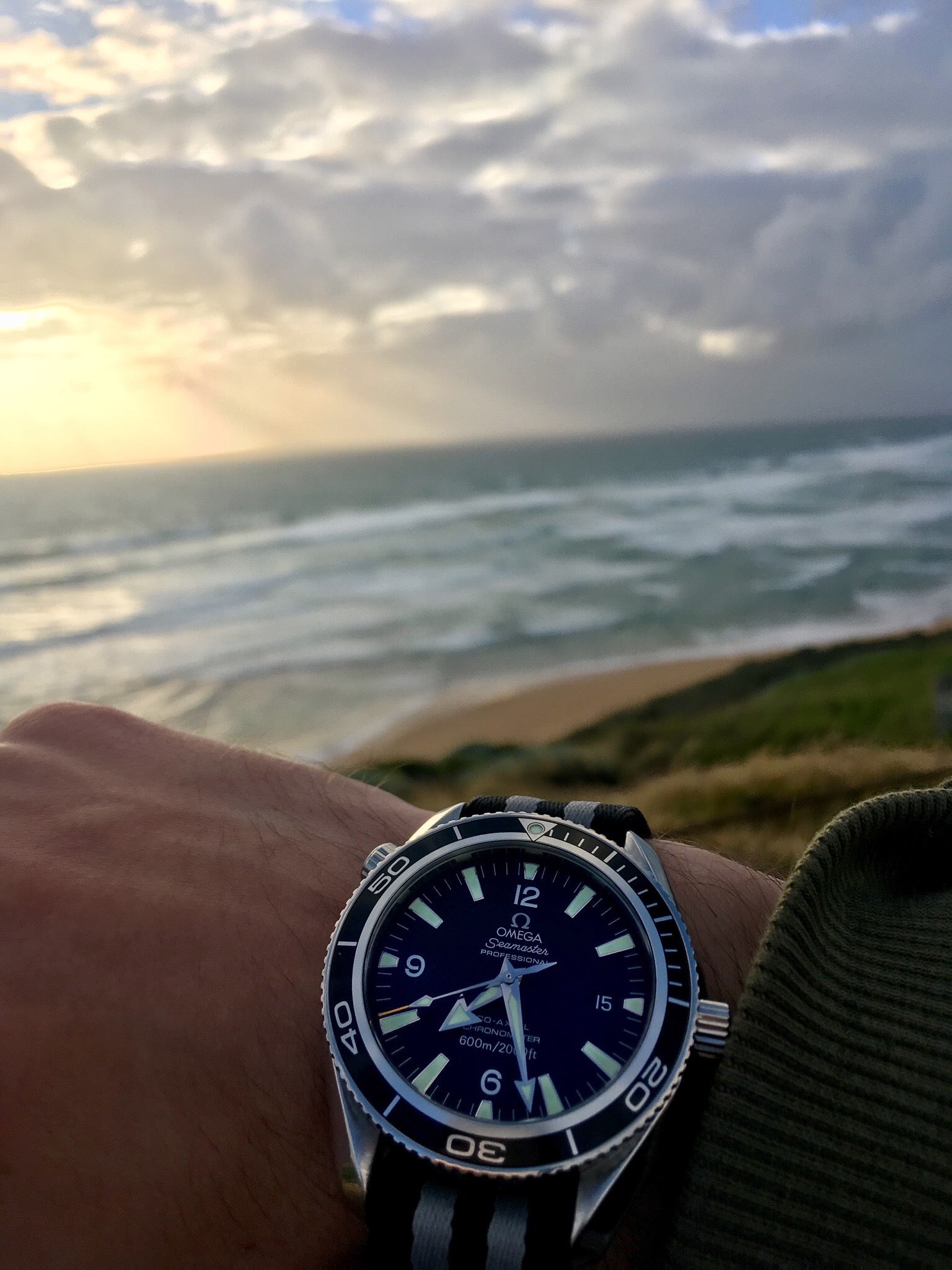 All criteria considered, what I really liked about the PO was that it was worn by Daniel Craig in 2006's Casino Royale. I couldn't have predicted it when I saw it at the age of eight, but it has become one of my favourite films. I also loved hearing the theme go off in my head whenever I checked the time, as Chris Cornell's death in 2017 had affected me deeply and the Omega purchase was in part a tribute to him.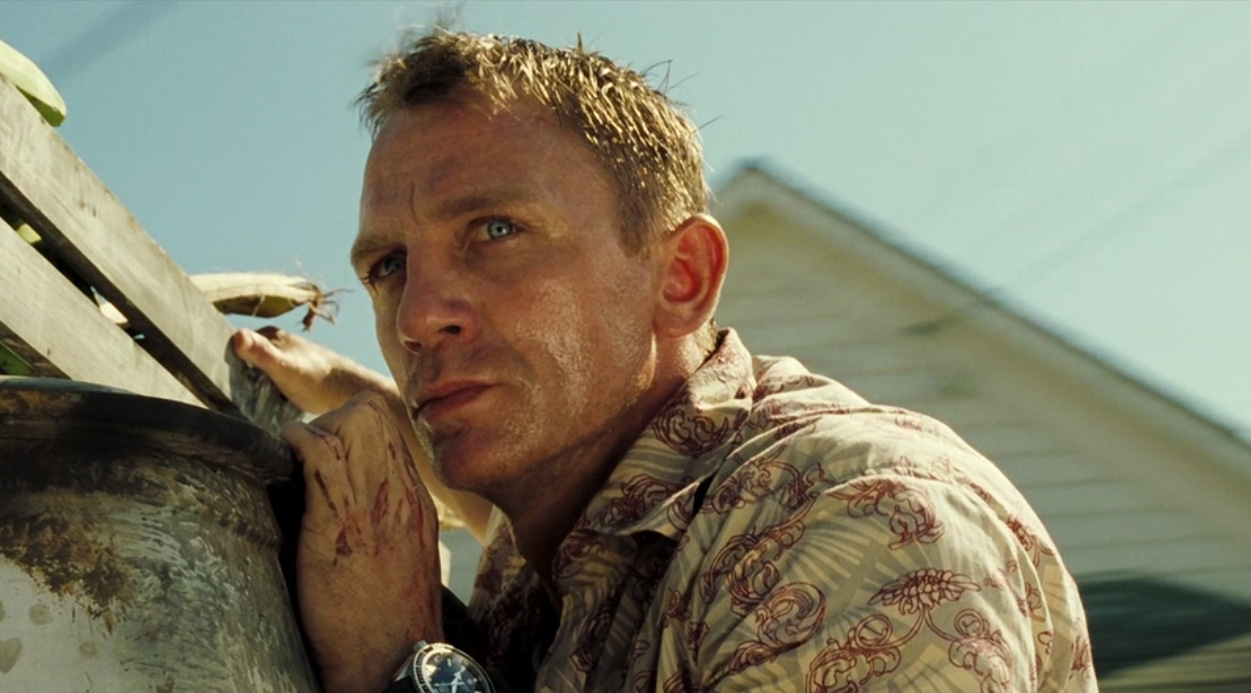 From watch number two, my watch obsession spiralled – at times in, but more often out of control, with me buying and selling watches from Longines, Seiko, Cartier, and even another vintage Omega. When I decided I didn't want to buy any more watches for my own sanity, I bought a whole bunch of Seiko 5s as birthday presents for friends to scratch the itch. Eventually, I levelled out. My watch collection stayed at a stable three, in both Seamasters and a Cartier Pasha. I was finally satisfied.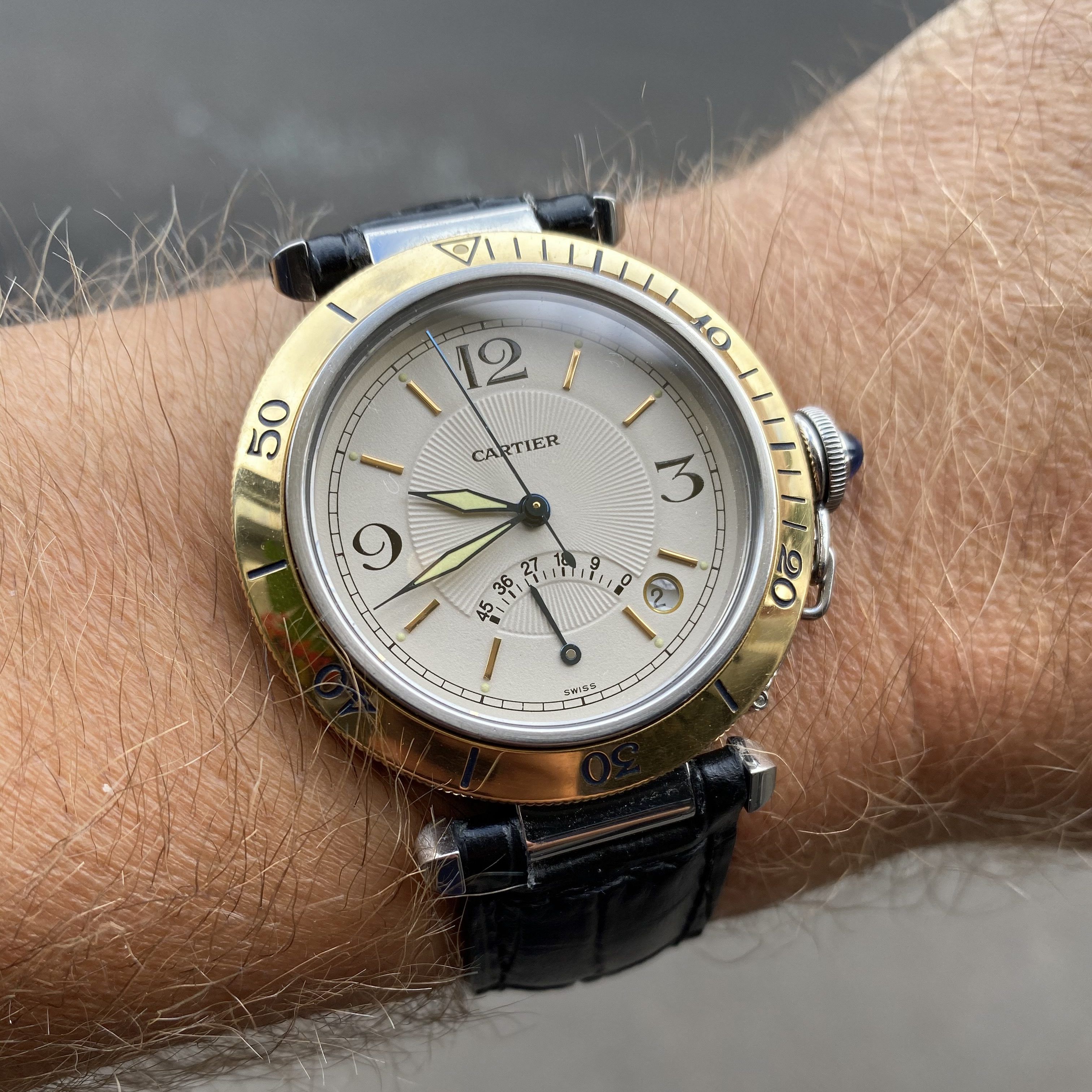 Until … an ad popped up. Swatch was releasing a limited edition series of pieces dedicated to different Bond movies, and I instantly scanned the list for the Casino Royale homage. Wow. Almost everyone I excitedly showed it to thought it was hideous, but I couldn't get enough of it. The whole thing was a love letter to the opening titles, and all of a sudden I had You Know My Name blasting through my head again, just as it had done for the Planet Ocean. They also came in a decorative VHS-style box, especially hilarious considering the 2006 reboot was released well into DVD's reign. But, stupidly, I ignored it. It was just a cheap quartz watch after all, and I had my Swatch-owned Omegas to keep me happy. Of course, they sold out within a few days, and news quickly subsided.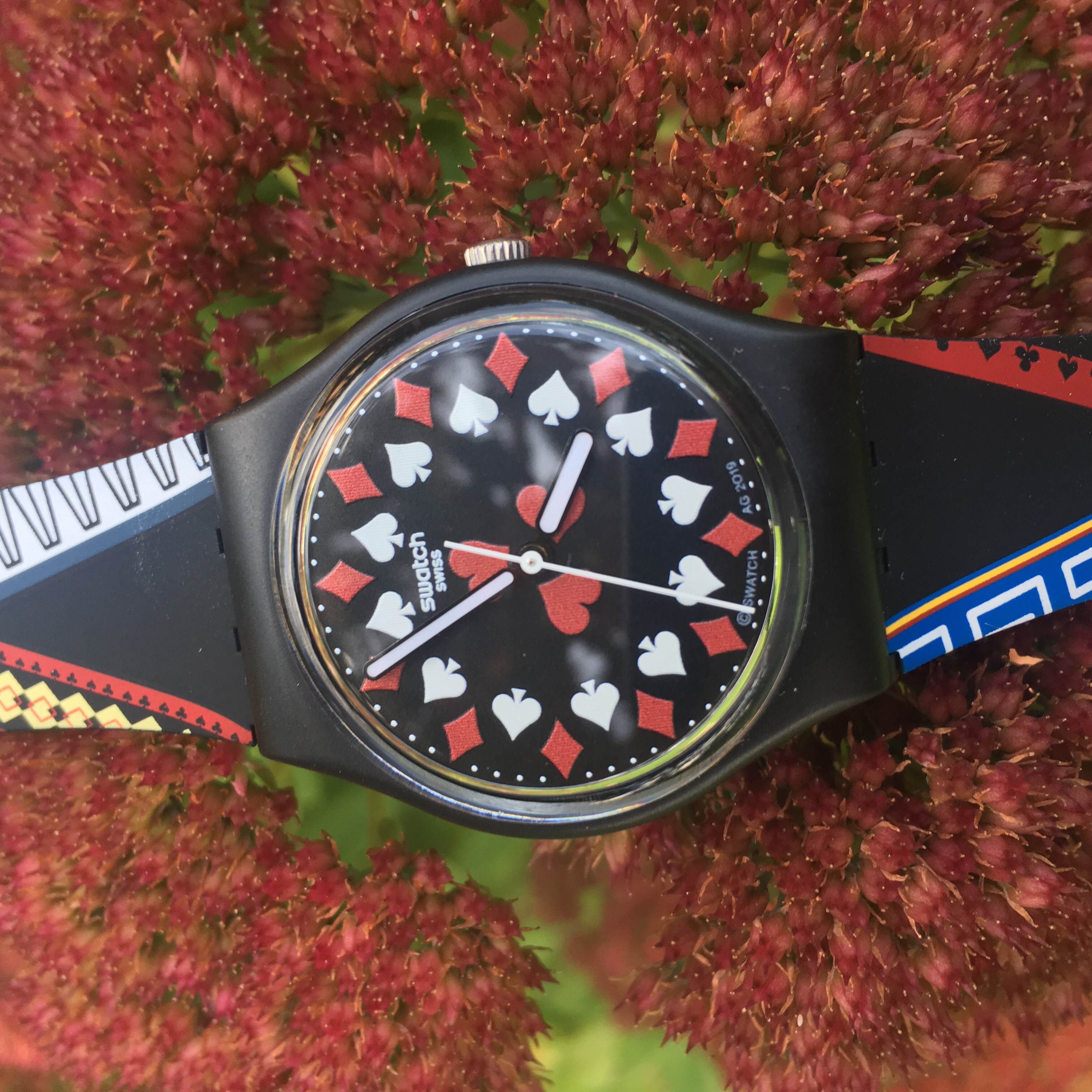 What didn't subside was my unbridled desire to own that watch. About a month and a half later, I finally took to eBay and bit the bullet. There were a couple in Australia being sold by flippers, and after some negotiating I made the deal. Yes, I paid more than I would have had I nabbed one from Swatch's stock, but that was the price I paid for my quartz-bigotry. It may well gain value as a collector's item over the years, but I doubt that it will leave my small rotation.
A watch like this should not be compared to the likes of Omega. It's almost entirely plastic, ticks loudly, the seconds hand doesn't perfectly align with the markers, and it has measly water resistance. At 34mm it takes a small wrist to get away with it, but the underside ridging of the rubber strap and its light weight makes it incredibly comfortable to wear.
By far the best feature of this watch is not a feature at all, but that it is an artwork. It symbolises a connection between two of my passions and sparks joy like few other accessories can. It's by no means a replacement for the Planet Ocean, which has become my main daily wear, but when the mood is right and fun can be had, then no traditional wristwatch can beat it. It took me over a week of wearing it before I even realised that it doesn't have a date complication, which, until then, I believed essential for my tastes.
Now I know that I am capable of loving a quartz watch, the floodgates are open for my obsession to grow once again.