How Baltic became the microbrand that gatecrashed Only Watch
Sean Roberts
It's 2005, and on the calendar is a watch auction that has collectors chomping at the bit. On the auction block are 34 pieces including one-offs that will never be seen again, the 001's of limited editions. All from some of the most popular manufacturers in the world. The watches have been donated with one objective in mind; raising money for the research of therapeutics for Duchenne Muscular Dystrophy (DMD).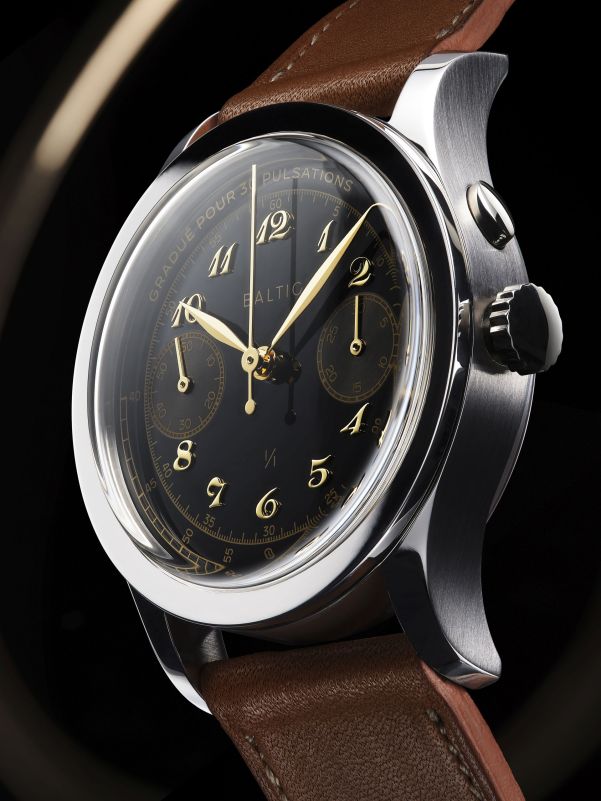 The event, held in Monte Carlo, is a huge success and ends up raising $1.91 million for the cause. In the 16 years since, the biennial charitable event known as Only Watch (OW) has become a mainstay of the horological calendar, garnering a tremendous amount of press and raising millions for charity. The list of brands involved has grown to 54; containing a proverbial who's who of manufacturers and independent watchmakers taking the opportunity to showcase some of their best work.
Yet this year, as I scanned the list of the major players, one immediately stood out. Here was a brand that did not fit the mold; a brand whose offerings rarely go over $1000. A microbrand by all accounts who somehow found its way onto a list of horological heavyweights. I needed to know: how did Baltic make Only Watch 2021?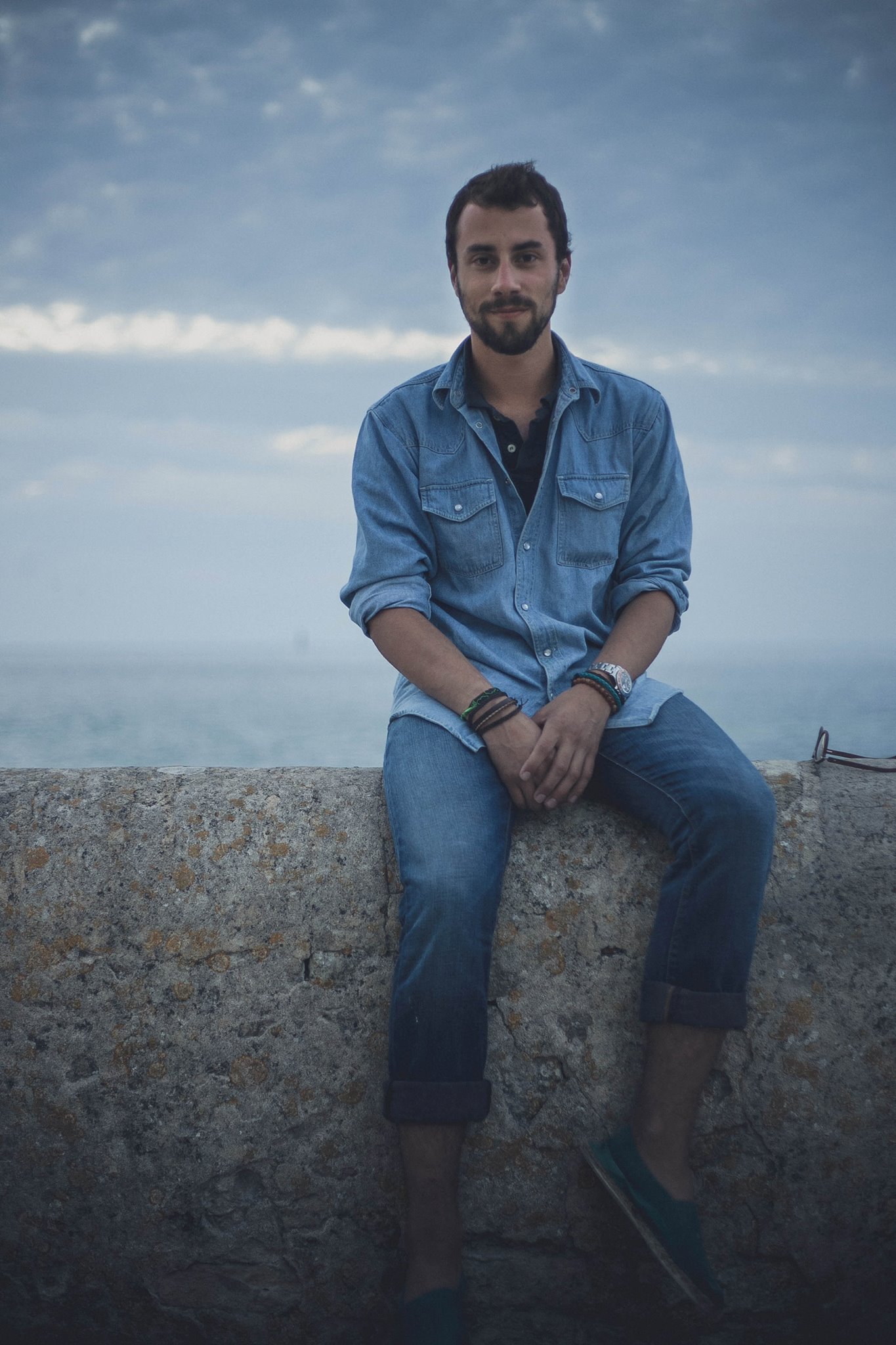 For those unfamiliar with the microbrand Baltic, they are based out of France and were founded in 2017 by Etienne Malec. Etienne drew his inspiration for the brand from the collection of watches he inherited from his father, who meticulously detailed the origins of every watch that graced his wrist. In four years, the brand has exploded amongst watch enthusiasts thanks to their distinctive vintage aesthetic and accessible pricing.
Throughout its existence, Baltic has always been willing to contribute watches towards a good cause. There was the unique Aquascaphe worn by Benoit Lecomte on his Pacific plastic patch swim that was auctioned off with proceeds helping to raise awareness about plastic pollution in the oceans. There was also the 12 hour steel bezel Aquascaphe that Baltic donated to Time+Tide's "Watch & Act" auction to help with the 2019-2020 bush fires.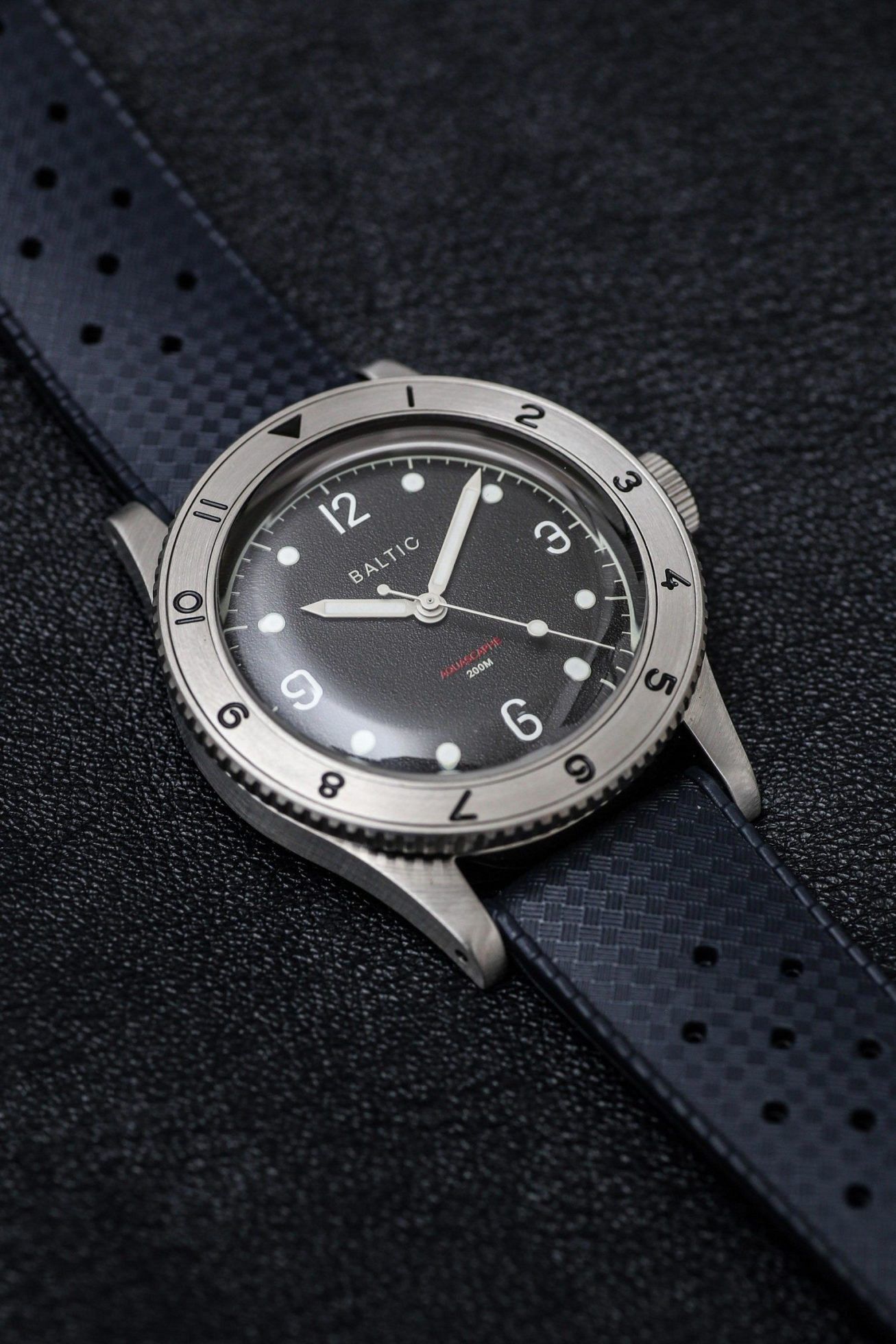 Taking these instances into account, it should be no surprise that Baltic would be a part of Only Watch. However I still wanted to hear how it all came about.
"It might sound indeed pretty surprising to see a small brand like Baltic participating in such an event, in parallel with some very well-known names," Etienne says. "I think it's because Only Watch is run by people with a very strong vision.
"I met Luc Pettavino (OW founder) via a common dear friend. Our first call lasted a couple of hours, where we spoke a lot about what I've done with Baltic, the story behind the brand, my motivation and my vision. We brought up the subject of how Baltic could play a role in this year's OW. Immediately I could see that Luc and I had kind of the same vision about today's market, about how people are now ready to let newcomers penetrate this very competitive and traditional industry, and how young people have to start new stories for tomorrow.
"Based on trust alone, Luc told me that he was convinced to take the risk to let us in this year. It was for me such a proof of trust and honour to be participating in an event I've seen grow over many years… I knew the challenge would be hard but that we could make it."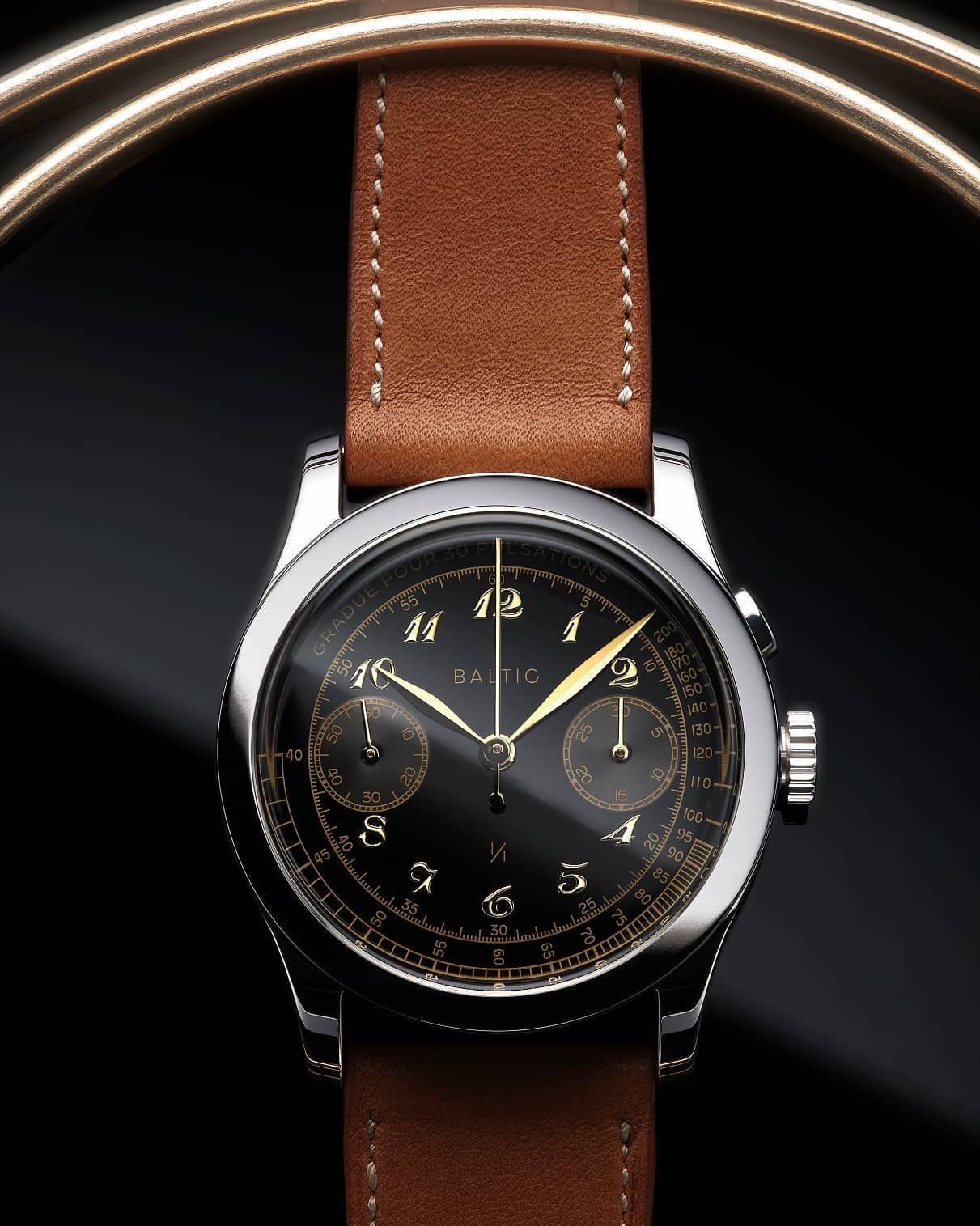 As for the watch, it truly epitomises the piece unique nature of Only Watch. The case is a prototype that has never been used before on a production model. The beautifully applied Breguet indexes are also a first for the brand, differing drastically from the font used throughout their collections.
"For the dial I have been obsessed lately with Breguet indexes," Etienne reveals. "This was a good moment to go for it as well as introducing this new case. To make this package sexy, we've partnered as usual with my great designer partner Jas. He has a strong culture of horology, sharp eyes for proportion and we share a lot of common tastes."
Where they have already given us a mechanical chronograph in their Bicompax 002 line, here we get a monopusher with a pulsometer scale. Pulsometer scales are an ode to the past where chronographs such as these were used to measure a patient's heart rate. As Etienne puts it, "It sounds pretty conservative but the idea of the pulsometer was obvious as a homage towards the reason why OW exist today."
When coupled with the vintage Venus 150 movement inside (marvelously displayed through a sapphire crystal caseback), the watch is a true "blast from the past". Even the sizing seems vintage with the case coming in at 36mm with only a 44mm lug to lug.
Overall, the watch is a powerful testament to what a microbrand is capable of. Baltic are here to stay and their position alongside the big brands at Only Watch is entirely deserved.
Only Watch will be taking place on November 6th, at 2pm (GMT+1) and will be hosted by the auction house Christie's.