What we know so far about the alleged fake Rolex scandal engulfing popular YouTuber @horologyhouse
Luke Benedictus
It's Australia's biggest watch scandal in living memory. Hell, if anything is going to end up with a '-gate' suffix in our world, it's this. Last weekend, Rolexforums.com broke the news that Christopher Essery — the man behind @horologyhouse, a popular YouTube Channel, website and Instagram account renowned for its macro photography — is alleged to have sold a fake Rolex Daytona for $29,000. The thread has more than a quarter of a million views and, at last count, 1452 comments.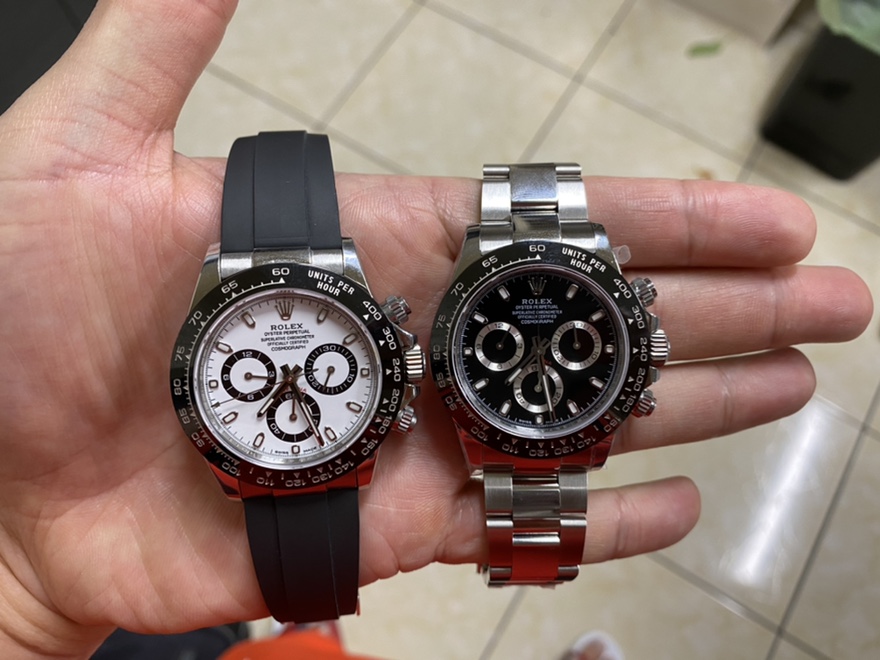 Based in Perth, Essery also sells watches and accessories through his website www.horologyhouse.com. This site, along with his social media accounts, has now been taken offline. Visitors are greeted by the message, "We are taking a break." But Essery's involvement in the watch world goes deeper than his own site and social media presence. He was also the co-founder of Australian Watch Buy, Swap and Sell (AWBSS), a popular Facebook group that facilitates the buying, selling and trading of watches.
In addition, Essery was a moderator for the Australian Watch Forum (AWF) Facebook group, a horological community where discussions are hosted for its 10,000+ members. In Australia's tight-knit watch community, Essery has a prominent voice and a loyal following.
This story is a detailed description of events with some firsthand commentary from the person who made the original post. We call him 'Rob', not his real name, at his request and we spoke to him at length yesterday. We contacted Essery for comment, who declined to say more than that he was working on "the best way to move forward and clear up the facts". And facts are the basis of this story. Establishing what happened, when. For now, at a time of high emotion – not least for the many other people who have bought from Essery and are now seeking authentication of their purchases – facts matter. We will update the story as more of them come to light.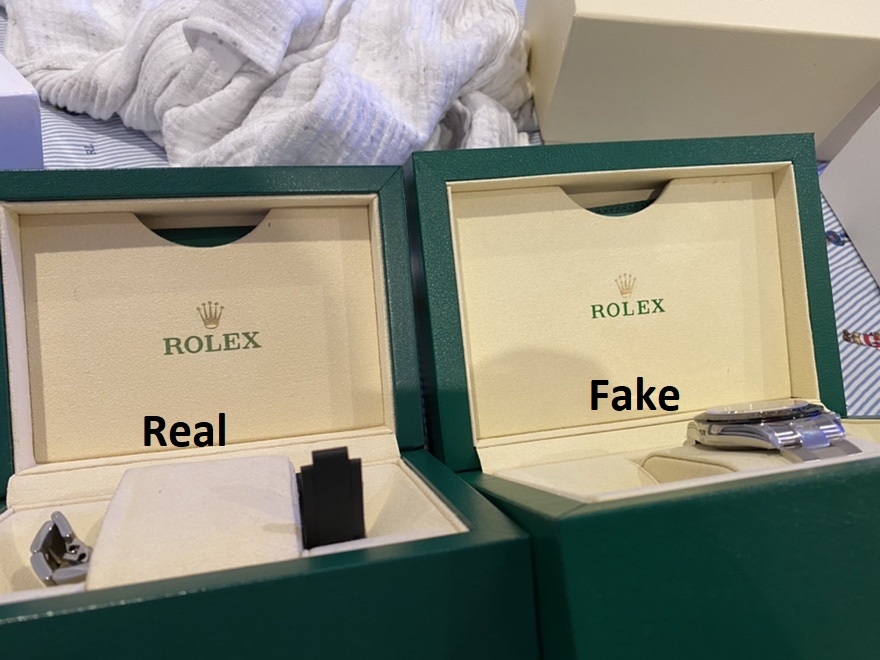 The story so far, according to our sources
On Friday, a member on Rolexforums.com with the user name "Imgook", referred to hereinafter as Rob, broke the news of his friend's recent dealings with Essery in a post. The friend, identified in a WhatsApp conversation only as "Shohaib", bought a Rolex Daytona 116500LN from Essery for $29,000 on November 14.
We spoke to Rob today about his friend's experience: "At first, I thought [the deal Shoahib was offered] was too good to be true. But when I saw who was selling, it seemed legit. He's [Essery's] got such a big internet presence."
After the transaction went through, the watch was meant to be delivered overnight. But there were a series of delays as documented in this transcript of the WhatsApp conversation between Shohaib and Essery.
The watch didn't arrive as planned. When Shohaib contacted the courier company, Toll, nothing came up against the receipt number he'd been given. Essery explained that, when he'd contacted Toll, they were not able to find the item and further investigations were ongoing. Despite claiming to have sent the $29,000 Rolex, Essery did not produce any paperwork from the courier or collect a receipt. The delay continued.
"From my perspective this comes off as pretty dodgy," Shohaib wrote to Essery on WhatsApp. "I have wired you money, no evidence of the item being sent, watch location is unknown, the funds are now no longer with you and return timeframe of my funds is unknown.
"You seem like a trustworthy guy so hopefully we will resolve soon, but please if you can give me an update every day I would appreciate that. 29k is a chunk of money."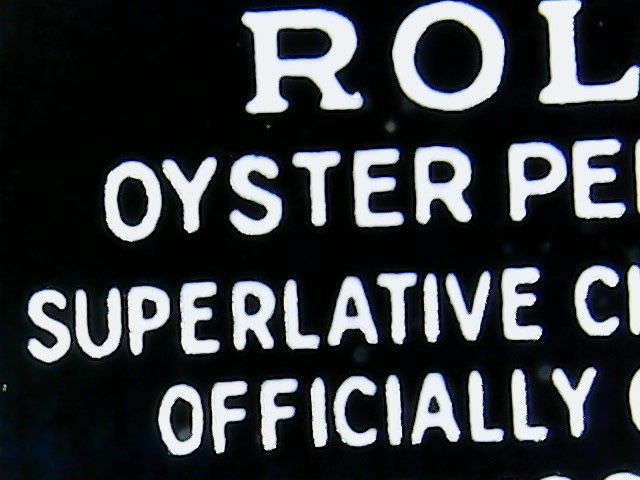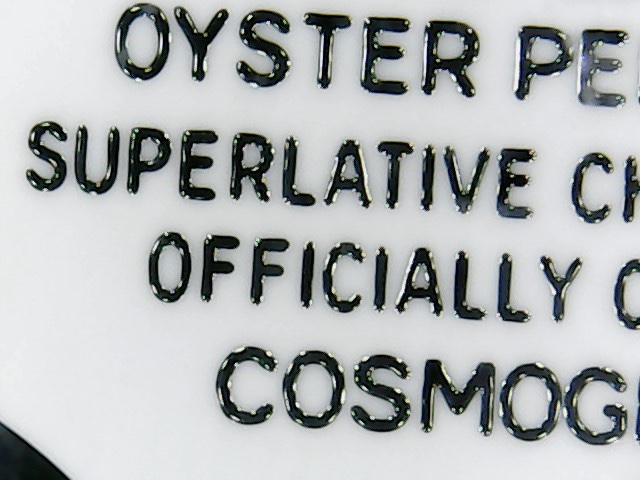 A week after receiving the money from Shohaib, Essery said that the watch must have been stolen, and offered to send him another Daytona instead.
But another lengthy delay followed. Essery apologised to Shohaib explaining that he'd been called upon to help family members in NSW who'd lost their house (and pet dog) in the bushfires.
On January 24 — 10 weeks after the initial purchase — the watch finally arrived at Shohaib's parents' house in Brisbane. But when the Daytona was taken to the local Rolex dealer to confirm authenticity, a number of concerns were flagged. These alleged discrepancies included:
The Rolex box provided was a subtly different colour to the original Rolex Daytona box and the logo had different spacing.
Lug holes on the watch case were not the same as the original watch.
Pins inside the watch bracelet were different to the original watch.
Serial number on bracelet was not clearly stamped as on the original watch and had font variations.
Warranty card did not have the retailer details or name of the buyer listed.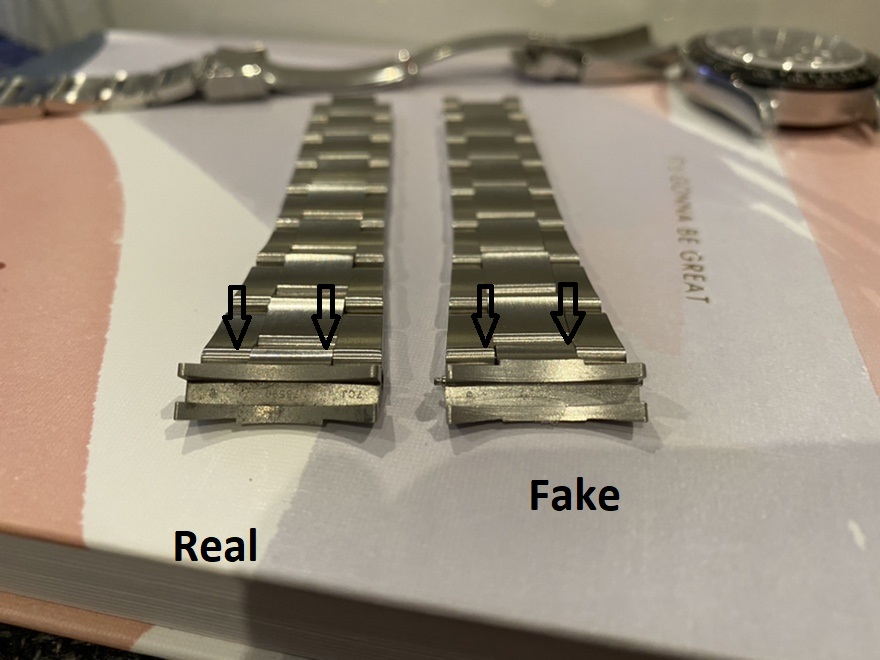 In a document tracing the chronology of events, Shohaib explains Ellery's response. "The seller gave me a number of excuses/justifications for the discrepancies but said if I did not want it [the watch] to post it back and he would return funds. I found this very odd in that if he was 100% confident that it was a real legit watch, he would have just told me to go to the dealer to verify the item and all would be solved."
Shohaib eventually got his money back on January 30. Since the story was posted on Rolexforums.com, Essery has taken down his YouTube, Facebook and Instagram accounts as well as his website.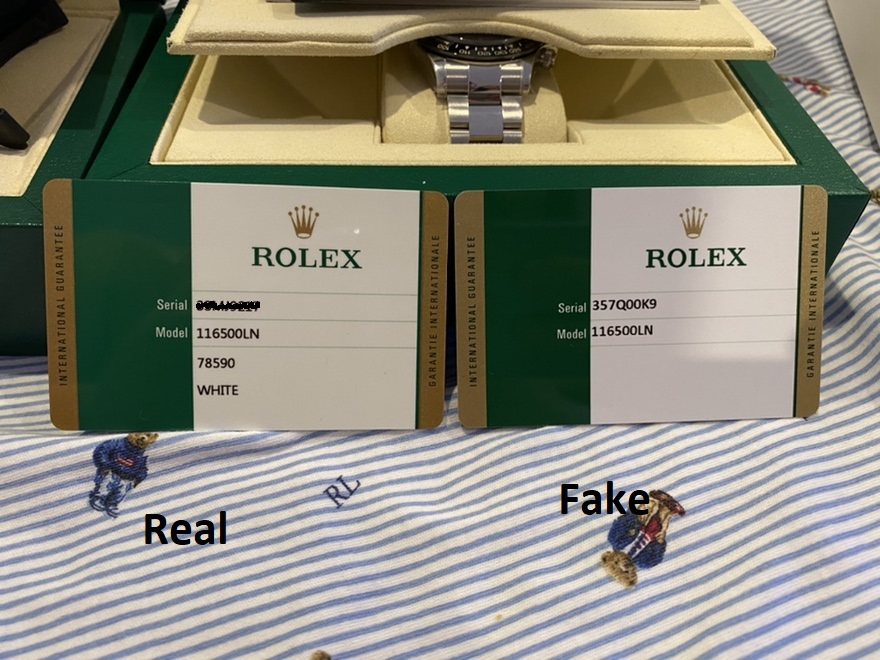 "What can you do?" says Rob, reflecting on his friend's stressful experience of buying a watch online. "The number one rule is 'buy the seller'," something Essery advises in one of his own videos. "Make sure it's coming from a respectable source. But I guess it's very hard to verify things."
In a comment on the @horologyhouse Instagram page, Essery offered the explanation below. Please note, this post has also since been deleted. For those wanting an even more detailed timeline, see an abridged version below, which was written by the buyer, Shoahib, and supplied to us by Rob.
We will update this story should more credible information come to light. If you have anything to add, please get in touch at [email protected]
The buyer's timeline for his version of events
13 November 2019:
Initial discussion about watch still being available and price negotiated to AUD $29,000 with postage to be made soon as funds received. Watch was to be posted from Perth to my home in Brisbane.
14 November 2019:
Bank account details provided by seller and funds wired from my bank account to seller Bank account.
15 November 2019:
Funds cleared and watch (allegedly) posted out. Tracking number provided by SMS but no photo provided of transaction or receipt – this was slightly alarming.
16 November 2019:
I checked the Toll tracking details provided by the seller and when putting the details into the search function nothing came up which concerned me. I asked him about this and he said he would follow up.
Invoice sent from Seller's Company for Rolex – for airport de-tax as I was travelling back to work abroad on 19 November, however no sign of the watch.
18 November 2019:
Following up with seller about the status, he advised that he had called Toll and they were not able to find the item and further investigations were ongoing. He did not take any paperwork from Toll or a receipt of the purchase.
21 November 2019:
I followed up with Seller again and he advised that the investigation was continuing but no further information was available. Seller advised that he told the insurance company that this has happened and there could be a potential claim.
22 November 2019:
I followed up with Seller again for an update. At this point he advised that he thinks the watch has been stolen by someone at Toll. I requested that if this drags on he should refund my money by Monday 25 November. Seller response was that he would wire my money back after he sells another item as he has used the money I sent him to pay for another item and does not have money to pay me back (WTF).
I indicated my frustration with this and advised him that this whole scenario seems like I am being scammed. Seller defended himself by saying he started the AWBSS group and that he runs a business known in the industry. Offered to return funds within a week if watch not found.
Seller then offered another black Rolex Daytona that he purchased for his son which has his son's name on the warranty card dated April 2018 (the card I received had no retailer details or name shown as purchaser which is odd – details to follow later). I accepted this rather than waiting an undefined period of time to get my money back.

23 November 2019:
I requested Seller to send me correspondence he had with the insurance company or Toll regarding the watch for evidence that he was telling the truth. Seller response was that he had nothing written down as all was done over the phone but he would send me what was received when possible.
Seller again offered the other watch, advising that the item was brand new April 2018 item. Seller then offered to fly to my location to deliver the item. I am currently working in Bahrain so I suggested Dubai which I believed would be a reasonable location so he could possibly do some holidaying given the good faith offer to fly out.
25 November 2019:
Update from seller that he would get back to me soon.
26 November 2019:
Update from seller that he would get back to me soon.

27 November 2019:
Seller confirmed the original watched shipped has been lost. Insurer has started talking to Toll.
Seller advised his watch dealer can provide him another watch with his son's name on it so he would either post me that watch or provide me a refund.
I suggested to ship the watch to Brisbane to my parents' house, Seller then said he would get back to me with some details.
29 November 2019:
I asked Seller for an update, he said he will get back to me.
30 November 2019:
Requested an update, he advised in the next 2 weeks he should be flying to Brisbane.
2 December 2019:
Seller suggested that he could fly to Dubai rather than Brisbane if that works better for me but it would be in January rather than December. At this point I asked to be refunded due to this whole scenario getting too complicated and I knew that something was wrong.
5 December 2019:
I requested pictures of the replacement watch, Seller said he had them in storage (safety deposit box). He sent me some photos in a different box, with the original box being in storage as well (allegedly). I closed the conversation by asking Seller to confirm his travel plans and get back to me.
7 December 2019:
Seller messaged advising apologies for no messages as he had to replace his mobile phone.
15 December 2019:
Seller advised that he would be in Dubai from 12-16 January and sent me some details of a watch company he would be meeting up with. I advised him at this time to let me know his flight details once booked and that I would book flights once I receive his details.
28 December 2019:
I followed up with Seller on flight details for Dubai, no reply.
2 January 2020:
I followed up again with Seller, no reply.
4 January 2020:
I followed up again, Seller advised he was in NSW helping family members with the bushfires.
5 January 2020:
Seller advised he would be back online the following day.

6 January 2020:
I followed up again requesting details of flights, no reply.

8 January 2020:
I followed up again, no reply.
9 January 2020:
Seller messaged me advising that the bushfires ruined his plans and that he would send the watch to Brisbane or send me funds.
10 January 2020:
I requested return of funds, Seller advised he would deliver the item or return the funds by Friday 17 January 2020 but he was still in NSW helping family members with the bushfires.

15 January 2020:
I requested the status and if the watch would be sent out today. Seller confirmed yes, but heard nothing back.

16 January 2020:
I requested an update, no reply.

17 January 2020:
I expressed my frustration at this whole scenario, I told him that if the money was not sent or the watch, I would take appropriate legal action against him.
Seller replied to this with a very long message advising that he was back in NSW helping with the fires and that he was very sorry. He then said if I don't have the watch by next Friday 24 January that he would provide me a refund.
18 January 2020:
I expressed my frustration with this but hoped he would follow through on this commitment.
22 January 2020:
I requested status, Seller advised that he would try to get the watch sent the following day on 23 January 2020 but would confirm.
23 January 2020:
Seller advised he got the watch out of storage and would be posting it out that day. Delivery confirmed for 24 January 2020. Tracking details provided with DHL, details checked and confirmed, item was logged in.

24 January 2020:
Watch arrived at my house in Brisbane.
Following arrival, I had the watch taken to the local Rolex dealer to confirm authenticity. The dealer advised that the watch was not authentic and suggested immediately returning the watch.
I compared the watch with another Rolex Daytona that my friend owns – see pictures for discrepancies.
25 January 2020:
I expressed my concerns to the Seller regarding the watch. The seller gave me a number of justifications for the discrepancies but said if I did not want it to post back and he would return funds. I found this very odd in that if he was 100% confident that it was a real legit watch, he would have just told me to go to the dealer to verify the item and all would be solved.
After a few days of discussion, the watch was shipped back to him and my funds were returned on 30 January 2020.