Hollywood's fake watches: from Kill Bill's dodgy Rolex Daytona to Drive's phoney Patek
Luke Benedictus
Willing suspension of disbelief is part of the viewer's contract with any film. But if you like watches, you still crave authenticity when it comes to a character's timepiece. Much of the time, prop masters deliver the horological goods, too. You think of Captain Willard's trusty Seiko 6105 in Apocalypse Now, Patrick Bateman's Rolex Datejust in American Psycho or Steve McQueen's Heuer Monaco Chronograph in Le Mans. But sometimes artistic licence is also applied to the actors' wristwear in a case of "fake it till you make it" or at least manage to wangle a heftier wardrobe budget. Some offenders, listed below, do not have that excuse. Quentin, we love you, but what you did to Uma's wrist in Kill Bill 2? Really?
Ryan Gosling's fake Patek in Drive
Drive, a slick noir thriller about a taciturn getaway driver, made Ryan Gosling an overnight style icon and launched a thousand "get the look" articles. Most of the attention was centred on that satin bomber jacket with a scorpion embroidered on the back. But every element of Gosling's get-up was deconstructed by eagle-eyed fashionistas determined to identify everything from his low-rise Acne jeans to his chocolate brown driving gloves (made by an LA brand called Gaspar apparently).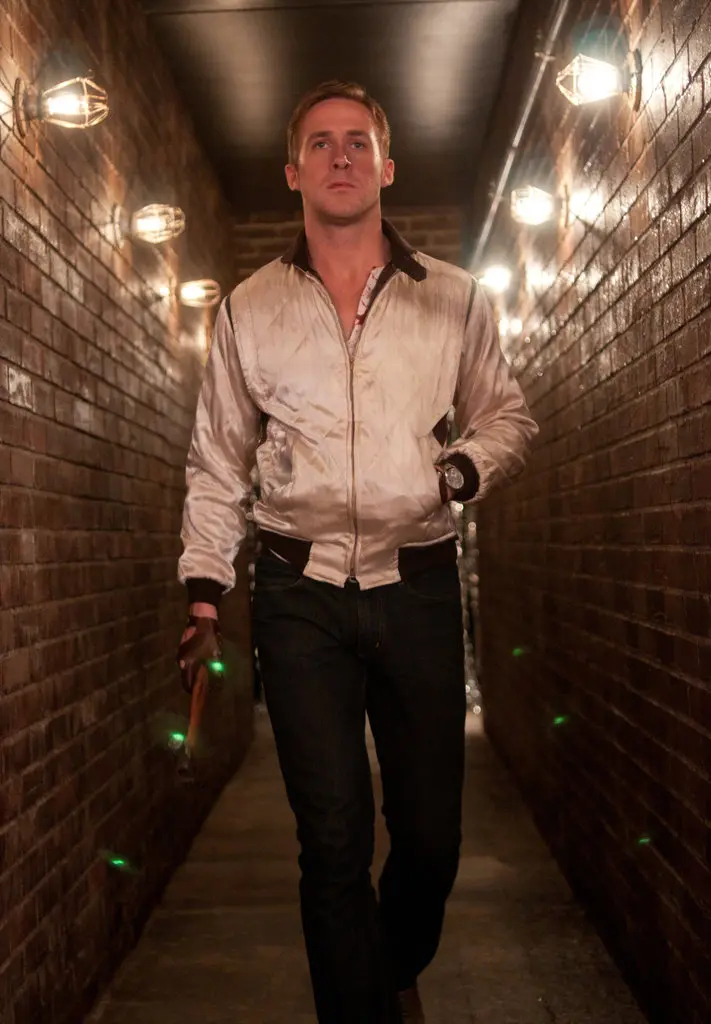 From a plot perspective, however, Gosling's watch is the most critical part of his kit. Time is of the utmost important to Gosling's character due to his one cast-iron – and totally ludicrous – professional rule. He's willing to serve as a getaway driver for his nefarious clients, but only for five minutes max. When that strict time allocation is up, no matter where the car ends up, Gosling will abandon the mission.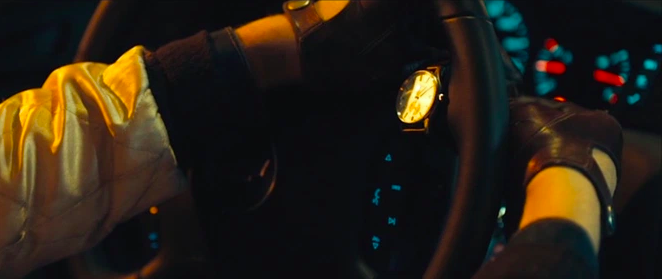 Given the fact that every second counts, Gosling needs a watch with a chronograph function. In the opening scene, as he waits for some criminal associates to execute a robbery, Gosling takes his watch off his wrist, loops it onto the steering wheel and sets the chronograph timer (go to 2.51 in the video below).  The watch is a vintage-looking Patek Philippe with a stainless steel case, a sub-dial at 6 o'clock and a brown leather strap.
For the watch nerd, this is a scene-stealing cameo appearance. But unfortunately, the watch isn't real. Drive's prop master Will Blount created a fake Patek chronograph that was unlike anything actually offered by the brand. "With the nature of the movie, Ryan is very active and there's a lot of stunts, a lot of blood," he told GQ. "You can't use the real watch or you're going to break it, which would just be a shame. So we used five or six replicas."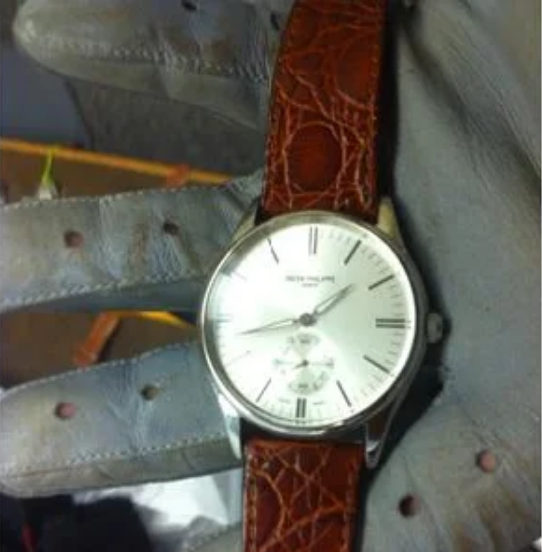 This is, I suppose, understandable. After all, out of the 339 Patek chronographs currently available on Chrono24, only a handful cost under $60,000. But it still feels somehow deflating, given the pathological attention to stylistic detail elsewhere (according to this interview the costume designer made 15-20 iterations of Gosling's jacket alone). In light of this sartorial micro-management, a fake watch inevitably feels like a cop-out.
The moody Daytona in Kill Bill: Volume 2
In the second part of Quentin Tarantino's wildly entertaining pulp revenge flick, The Bride (played by Uma Thurman) puts aside her yellow-and-black tracksuit to track down her ex-lover, Bill.
In her new civilian garb, The Bride's Hattori Hanzō samurai sword is a killer accessory in every sense. Sadly, her timepiece is less carefully chosen. Because it's one thing trying to pass off a knock-off watch, but it's another when you try to fake one of the most iconic Rolex watches of all time.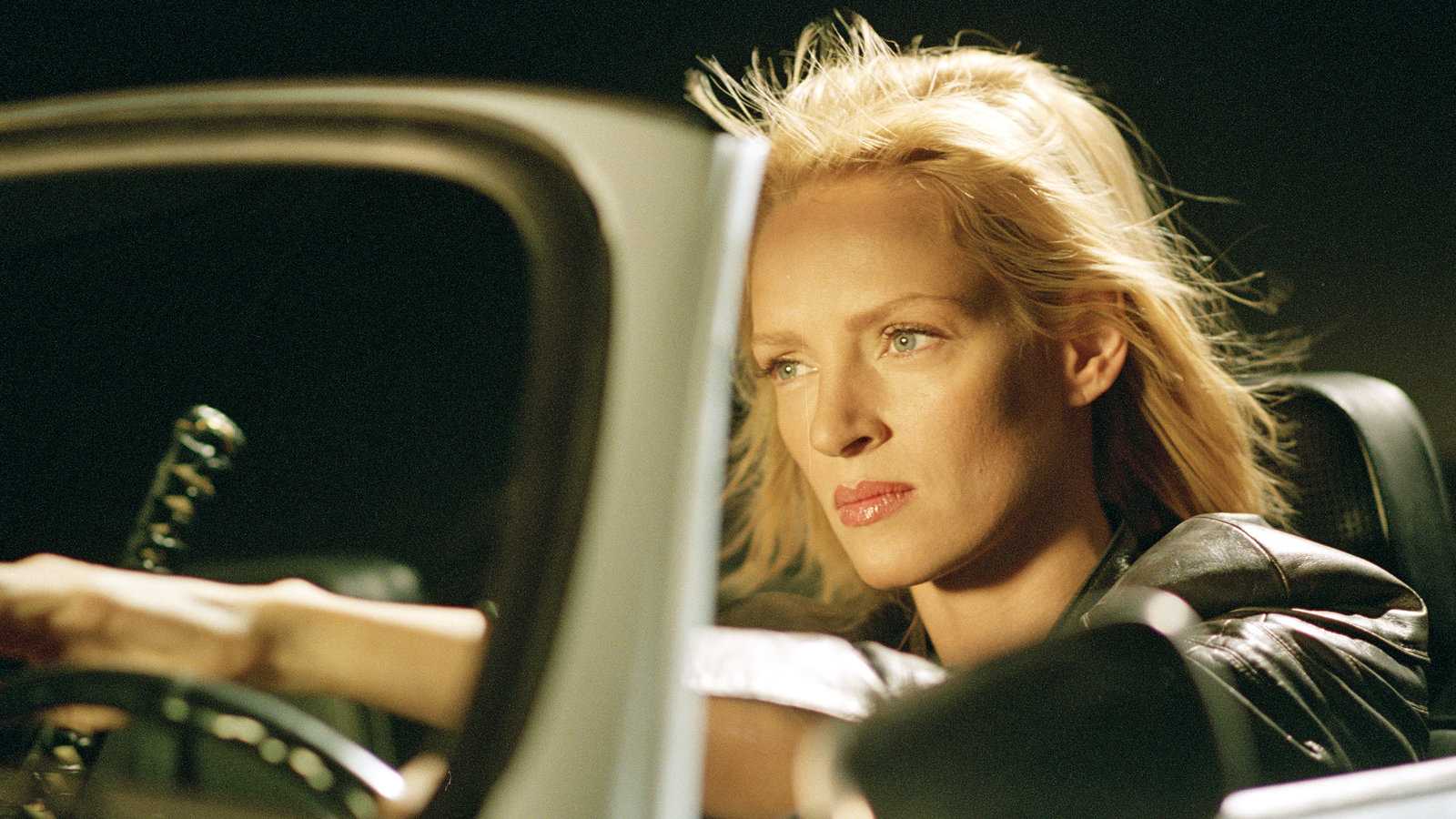 What The Bride actually wears is a shonky Daytona, in which not only is the tachymeter positioned upside-down but the sub-dials are arranged in a day/date/24-hour configuration, whereas on a real one they're displayed in hours, minutes and seconds.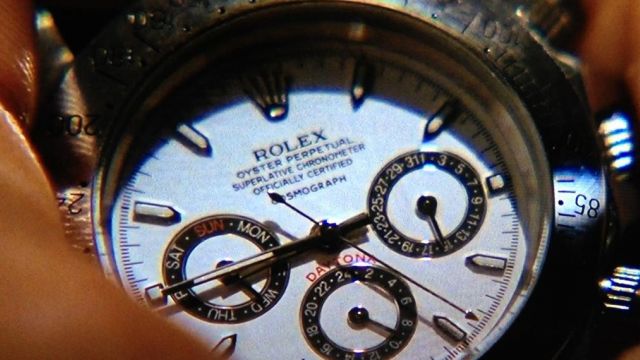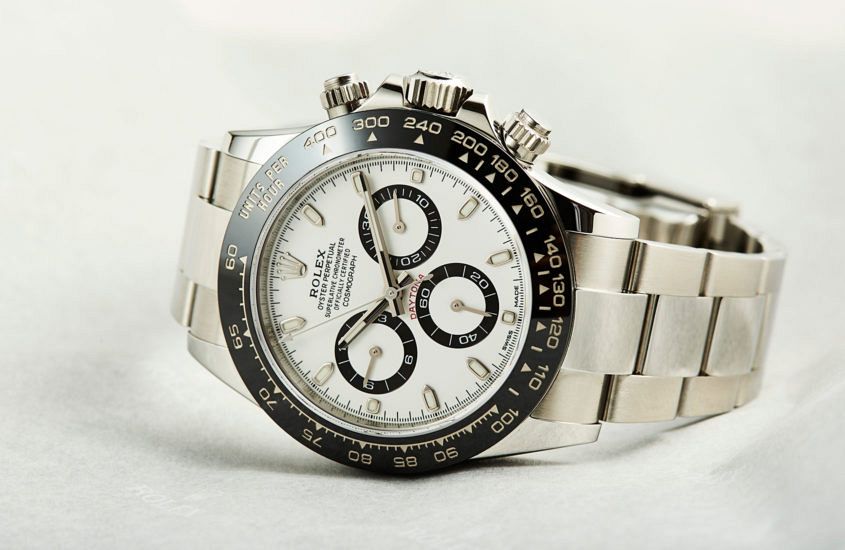 It's tempting to justify the watch on the basis of all the ultra-violent hijinks that The Bride is forced to navigate. Except that Kill Bill: Vol. 2 is nowhere near as deranged as the first instalment (the website moviebodycounts.com informs us that while 95 people are killed in Vol. 1, that figure slides to a meagre three in the follow-up). And frankly, there's no excuse for an upside-down tachymeter.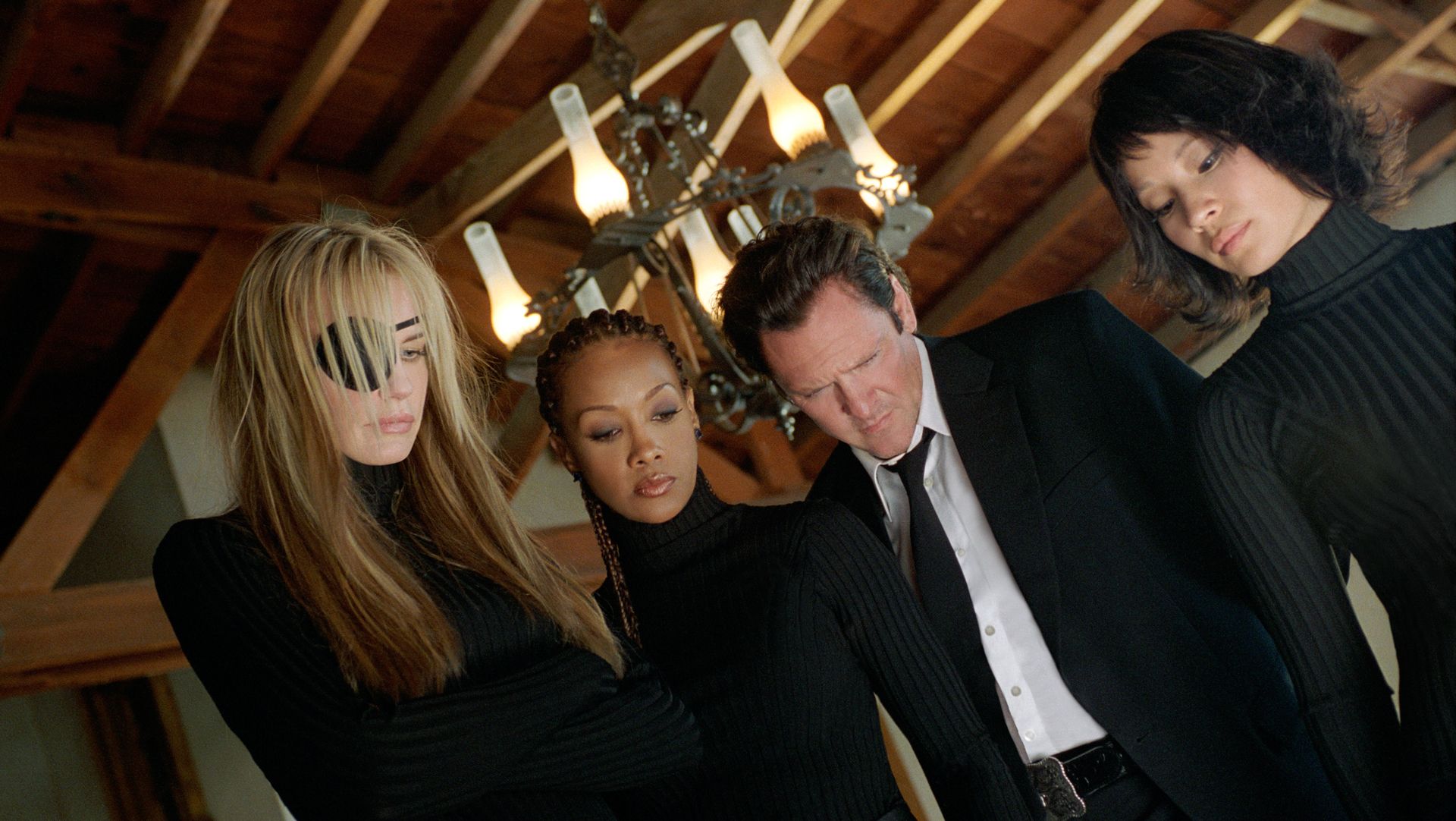 Miami Vice – Crockett's wristwear upgrades

Against a soundtrack of gloriously overblown synthesizers, Miami Vice rebranded what it meant to be a TV detective. Forget being a dishevelled gumshoe in a crumpled overcoat. James "Sonny" Crockett (Don Johnson) and his partner Ricardo Tubbs (Philip Michael Thomas) introduced a wide-eyed audience to pastel colours, rolled-up suit sleeves and white loafers worn without socks.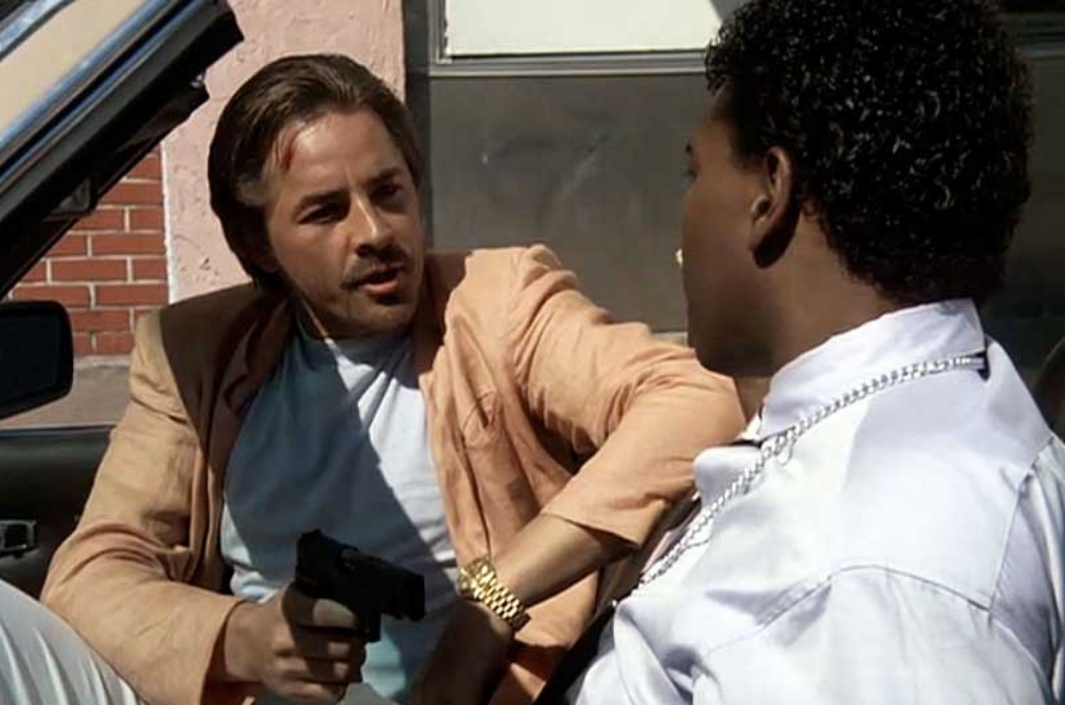 But when Miami Vice first aired in 1984, Detective Crockett was a man of more modest means. Just as the Ferrari Daytona he drove with his partner Rico Tubbs was actually a Corvette with a body-kit, Crockett's watch was a fake Rolex Day-Date.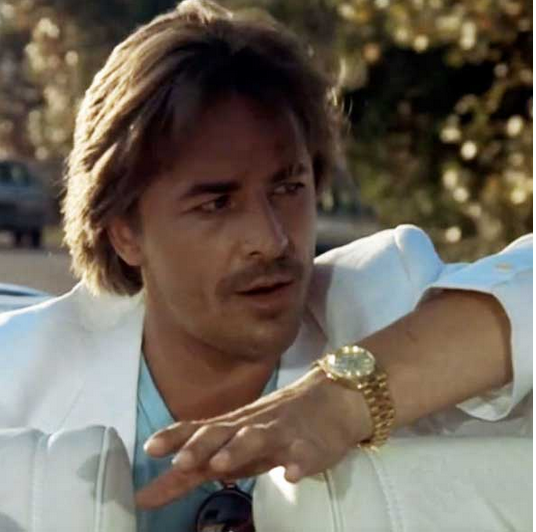 A 1985 profile story on the show in Rolling Stone confirmed this fact: "A prop man comes in to retrieve Crockett's gun, shoulder holster and the gold Rolex. 'They take off your Rolex?' I ask. 'Yeah,' says Johnson … 'and I put on my own.' Johnson's Rolex is stainless steel. As it turns out, the $8600 gold watch is a fake."
As the show progressed to become an international smash-hit, Johnson's character was spotted in a variety of authentic Ebels, including this Sport Classic Chronograph, presumably due to some form of endorsement deal.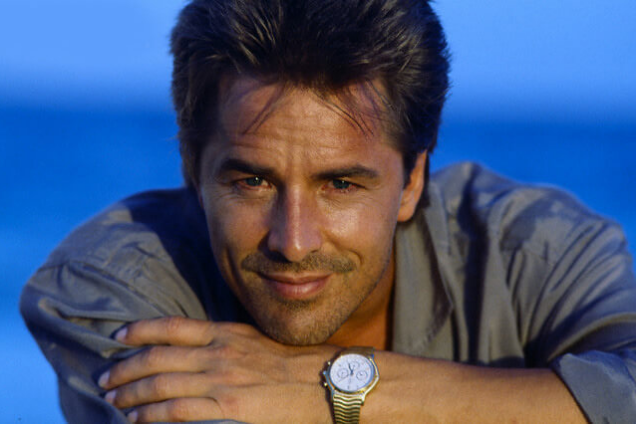 Yet the detective appears to have developed a distinct taste for haute horlogerie later on. By the time the Miami Vice movie came out and his role was reprised by Colin Farrell, Crockett was spotted wearing a Vacheron Constantin Malte Chronograph Perpetual Calendar in platinum (there's one available here for a touch under $90,000). It's quite an improvement on a fake Rolex.
Top of the props: Crazy Rich Asians
Thankfully, movies don't always resort to knock-offs, shortcuts and dodgy bezels. Eric Wind, the owner of the world famous Wind Vintage, explains in this fascinating article the extraordinary lengths he was prepared to go to in order to help out with a key watch scene in Crazy Rich Asians.
As the story explains, Wind received an email from his friend Kevin Kwan – the author of the book – during the production of the movie adaptation. "We're filming a key scene involving a watch this coming THURSDAY in Kuala Lumpur, Malaysia," Kwan's email explained. "And Jon Chu our director wants to feature a watch 'that will really impress watch collectors'."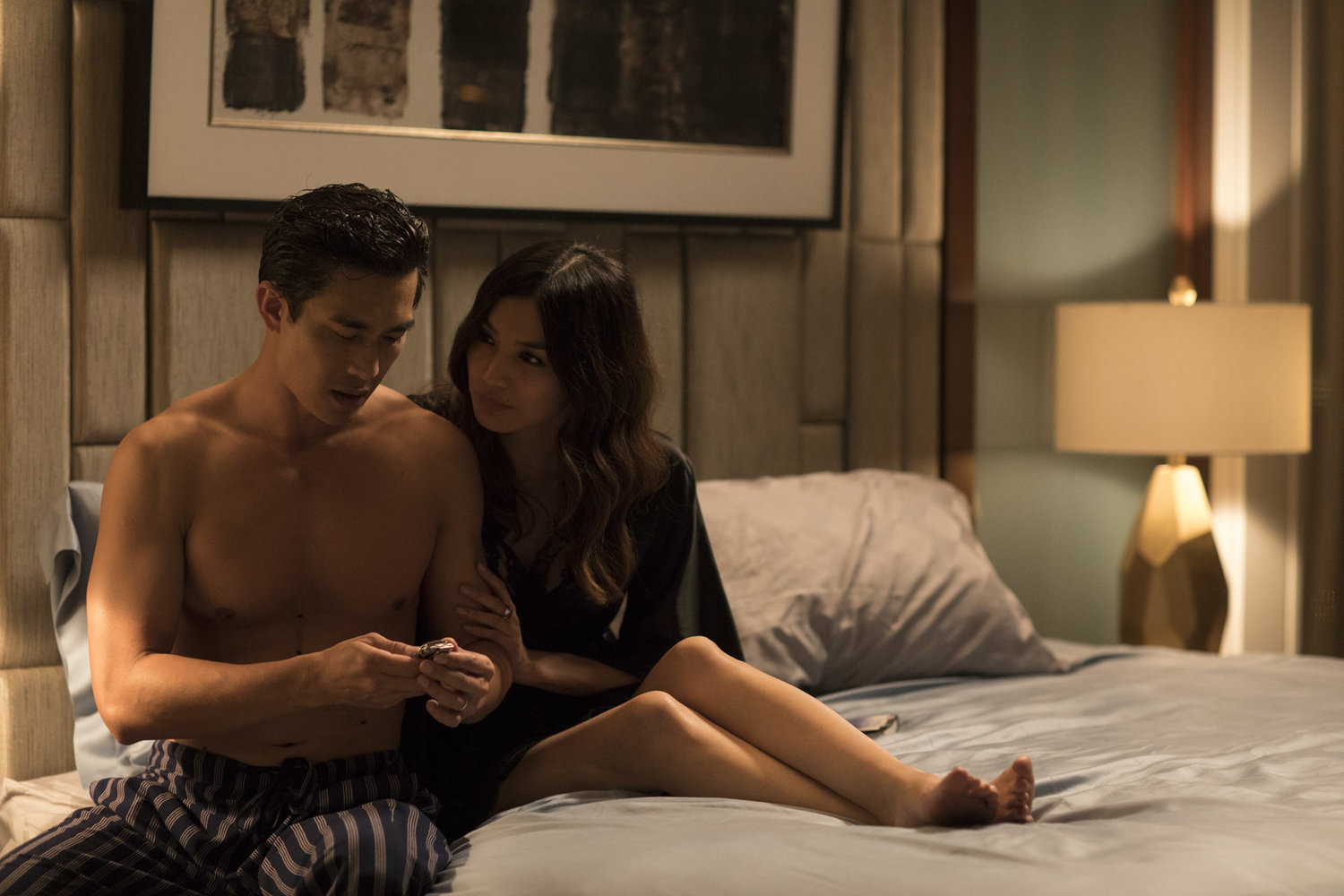 It's worth reading Wind's piece to find out how he mustered all his vintage-sleuthing powers to help out his mate and ultimately succeeded in sourcing a Rolex "Paul Newman" reference 6263 specially for the film.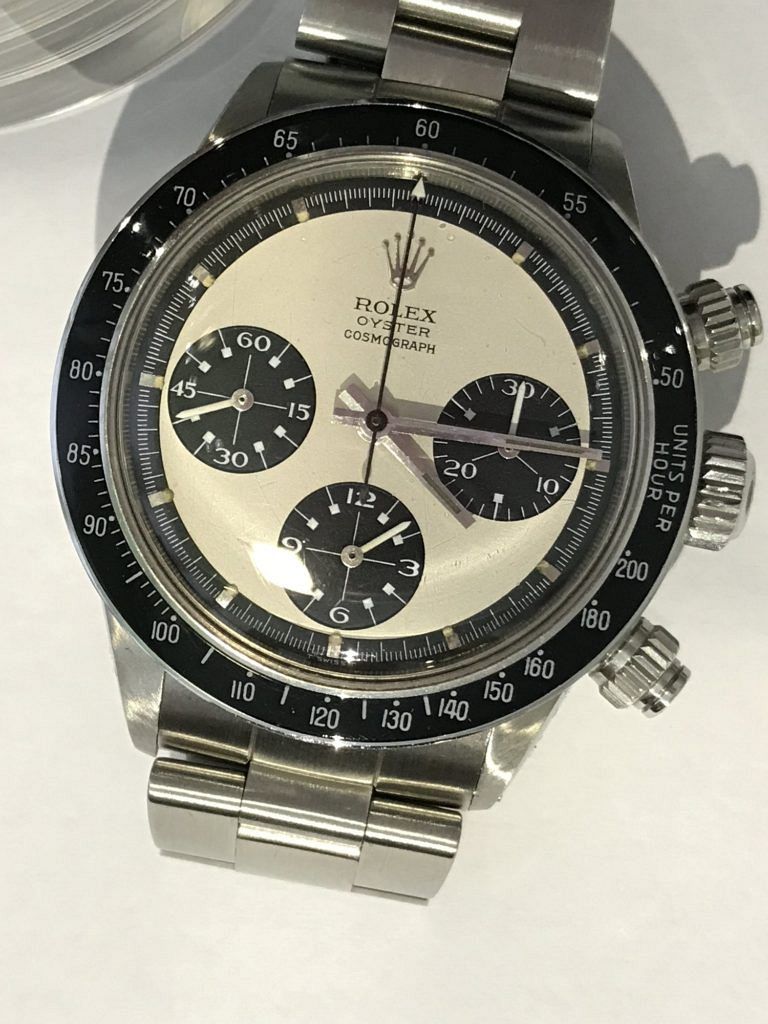 But Wind also explains why he was willing to take the effort to get the right piece for the film. "As watch lovers, we also are frequently disappointed to see fake watches in movies and television shows. Having those fake watches both cheapens the production and promotes something very negative and illegal, so I hope that this will in some small way help property masters realise that watches are important."