The Tudor Pelagos was judged the best sports watch of 2015 thanks to its finely finished titanium case, the brand new in-house movement, the beautiful blue dial…. And did we mention the price?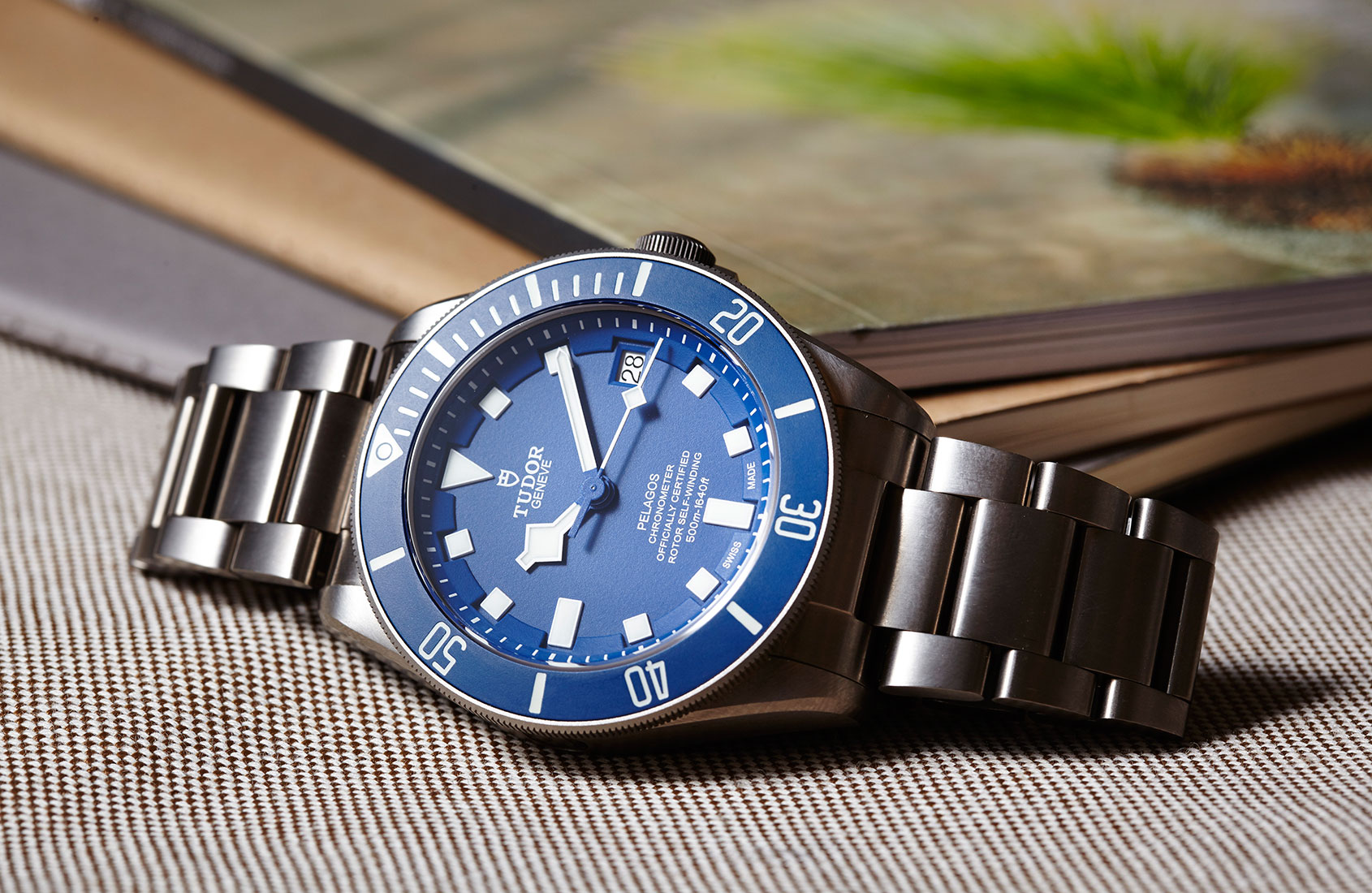 Tudor's mighty Pelagos isn't a new model, but 2015 saw the sophisticated diver receive major cosmetic and technical upgrades. The result? One of the best watches currently on the market. Period.
And don't just take our word for it, The Pelagos recently won the prestigious 'Best Sports Watch' award at this years Grand Prix d'Horlogerie de Genève (GPHG).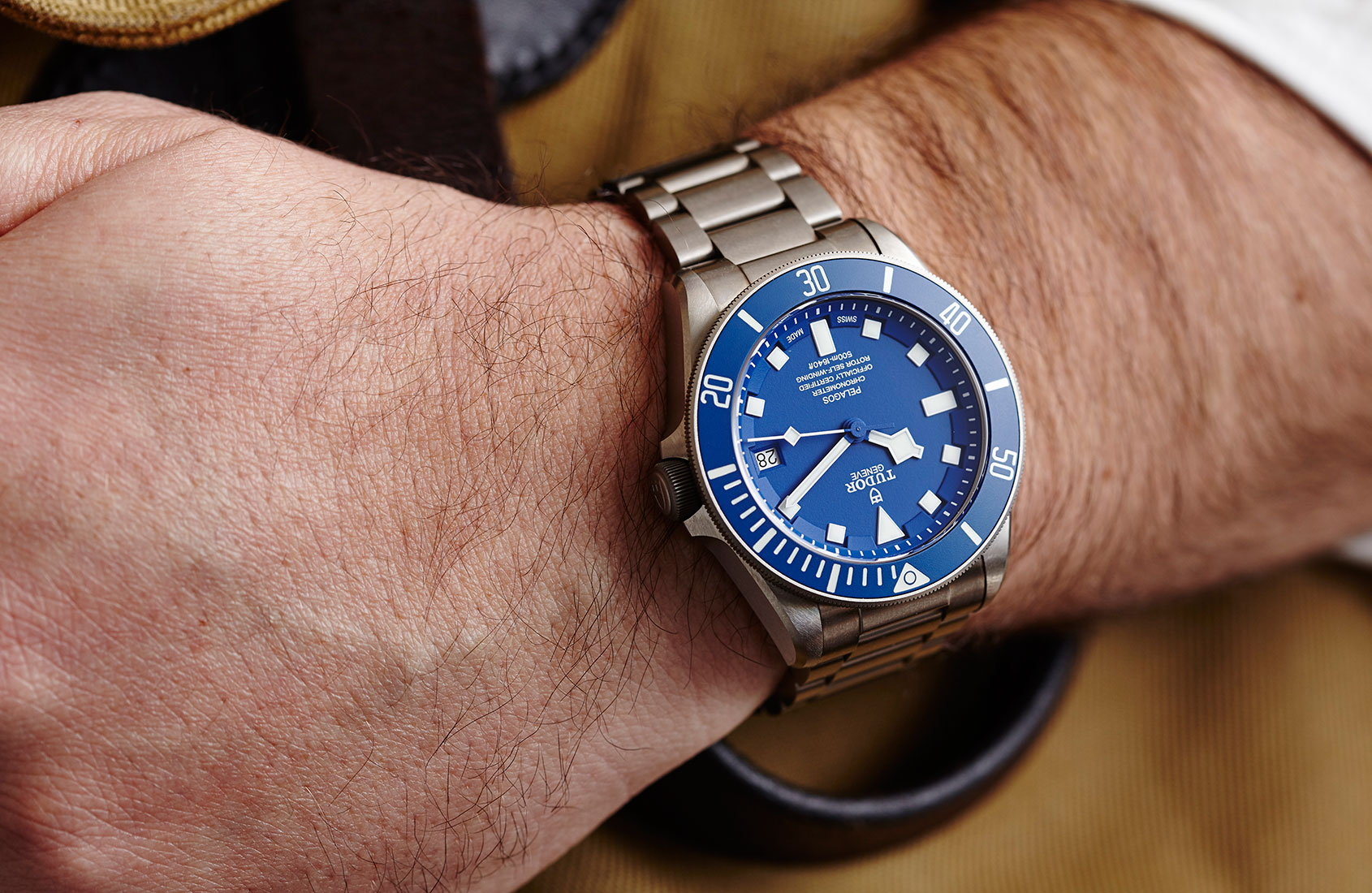 The most obvious – and most anticipated – change to the Pelagos was the blue makeover, although what did surprise was the particular shade. Most blue divers veer, appropriately enough, towards fairly serious navy tones. The Pelagos chose a different path, plunging right into the bright blue of the Aegean and emerging with new life.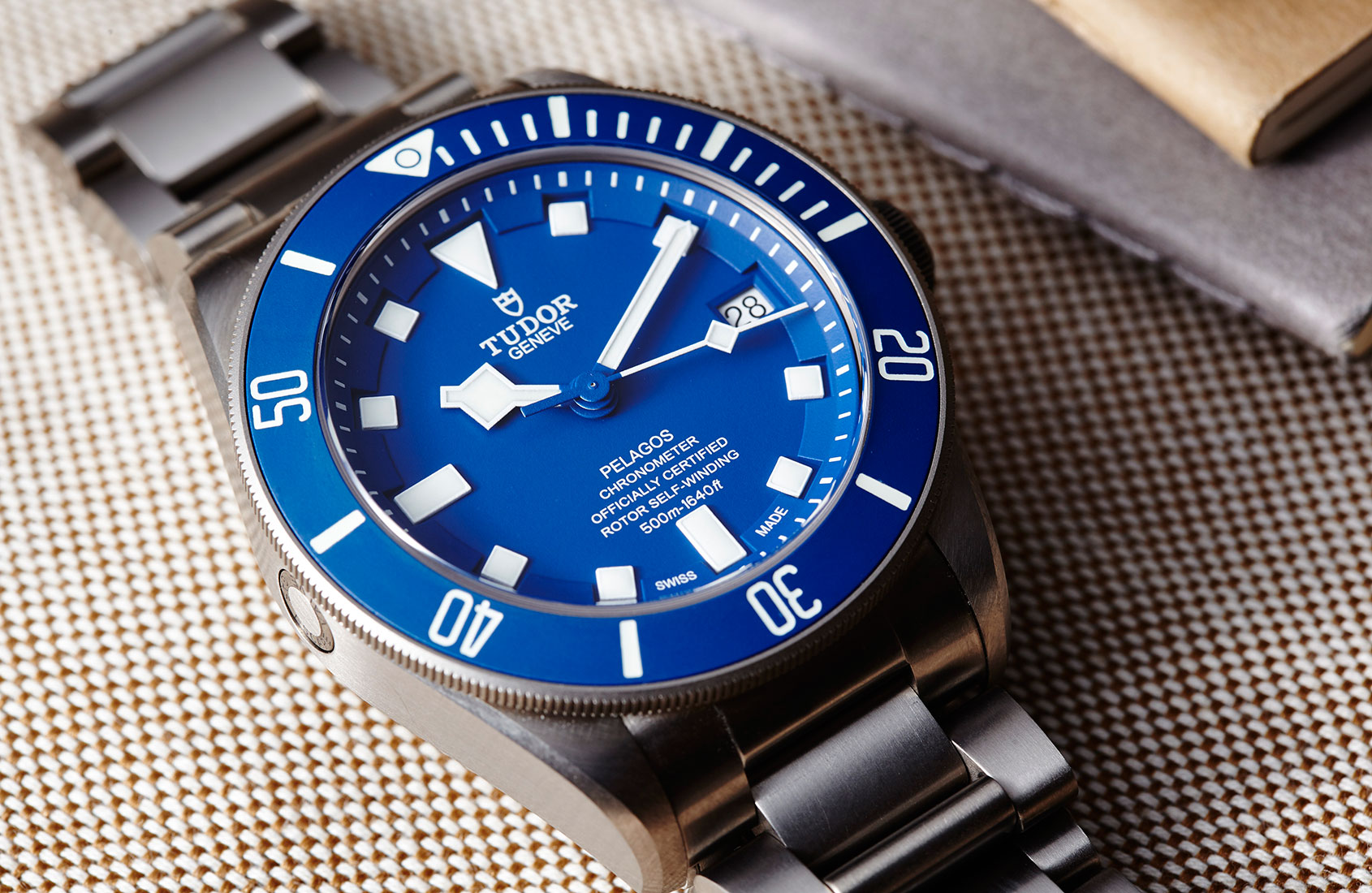 The summery energy of this new, blue Pelagos is infectious. Aside from the fresh coat of paint it's mostly the same watch we know and love, though the additional dial text hints at something new beneath the surface. Tudor have added the model name, and two lines indicating COSC certification – which, of course, signals the other big change. The hottest news is that the Pelagos is now powered by the MT5612, Tudor's first ever in-house movement. which features a silicone hairspring, 70 hours of power reserve and Chronometre certification. While it might sound like hyperbole, it truly is a game changer for the brand. Even when they use ETA movements they offer a great cost to quality ratio, but add this new movement to the mix and Tudor becomes very hard to beat.
RRP A$5,250 TUDORWATCH.COM