With its distinct and geometrically harmonious dial it was unlike anything else available at the time. In the subsequent years the Lange 1 came to define the German brand's pure aesthetic and impeccable technical pedigree.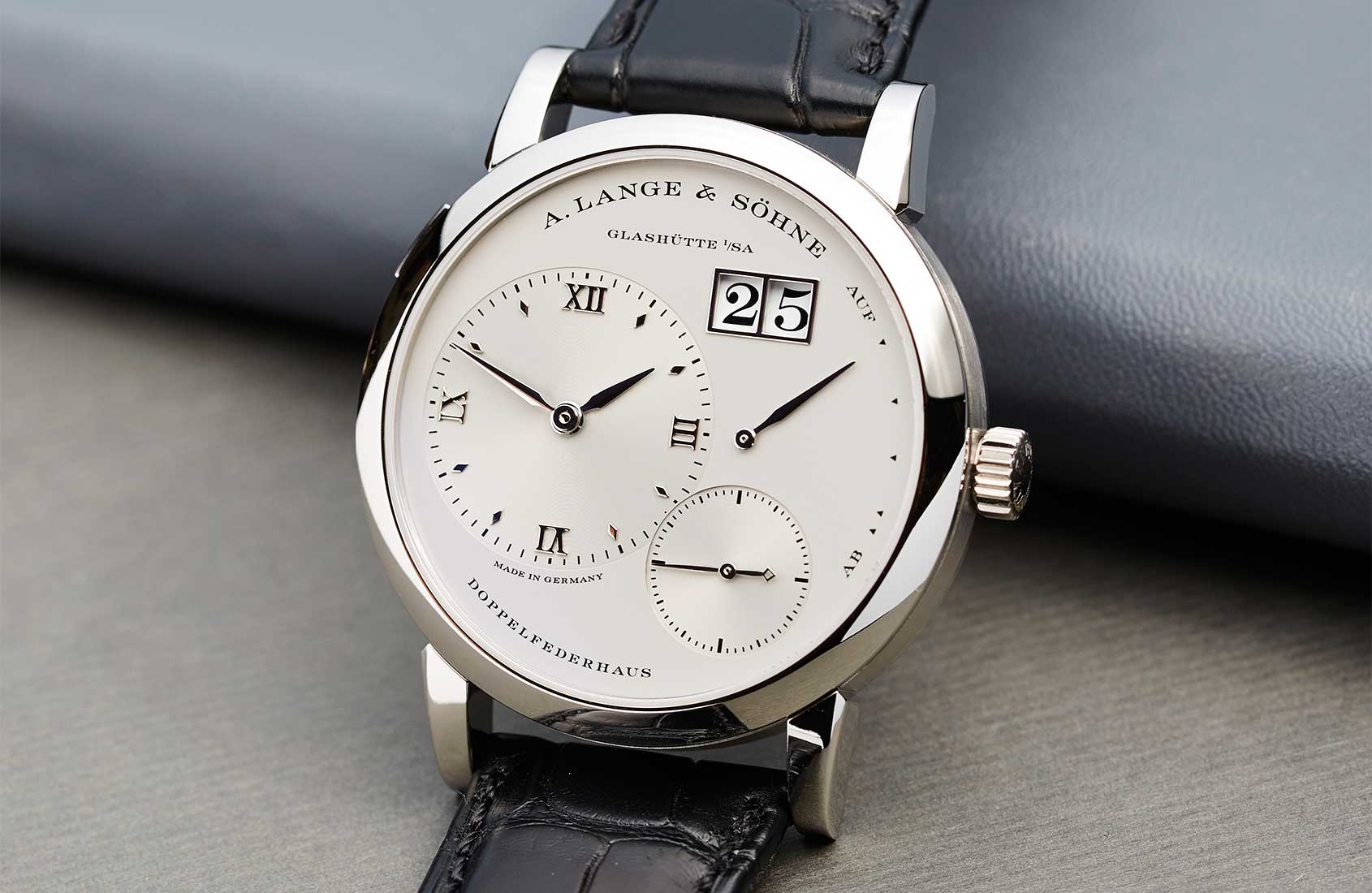 Given the resolutely contemporary look of the watch, it's surprising to learn that the original inspiration for it spans back to 1841, when Ferdinand A. Lange completed a digital five minute clock for the Semper Opera House in Dresden. This historic clock inspired the Lange 1's distinctive large date complication.
The Lange 1 (pictured here in platinum) had a major upgrade in 2015 – not that you'd know from glancing at the stunning rhodium dial, which remains largely unchanged. The movement is a different story – Lange have used a completely new calibre, boasting numerous improved features. For example the large date now changes instantaneously at midnight, and when the power reserve runs down, the seconds hand will automatically stop at zero – allowing for greater accuracy when resetting the time. Lange have also added an improved escapement with an in-house hairspring. All small changes, but they add up.
That the brand decided to significantly improve a key model in their collection, because they felt it could be better, speaks of the values of excellence and quality that define A. Lange & Söhne.
RRP A$56,300 ALANGE-SOEHNE.COM