NOT ON MY WATCH: The one "truly strange and unnerving" detail that ruins the Cartier Tank for this writer
Luke Benedictus
Remember the moral of The Emperor's New Clothes? When something is universally praised, you become unwilling to speak out, even if something is gravely wrong on a fundamental level. That's how I feel about the Cartier Tank.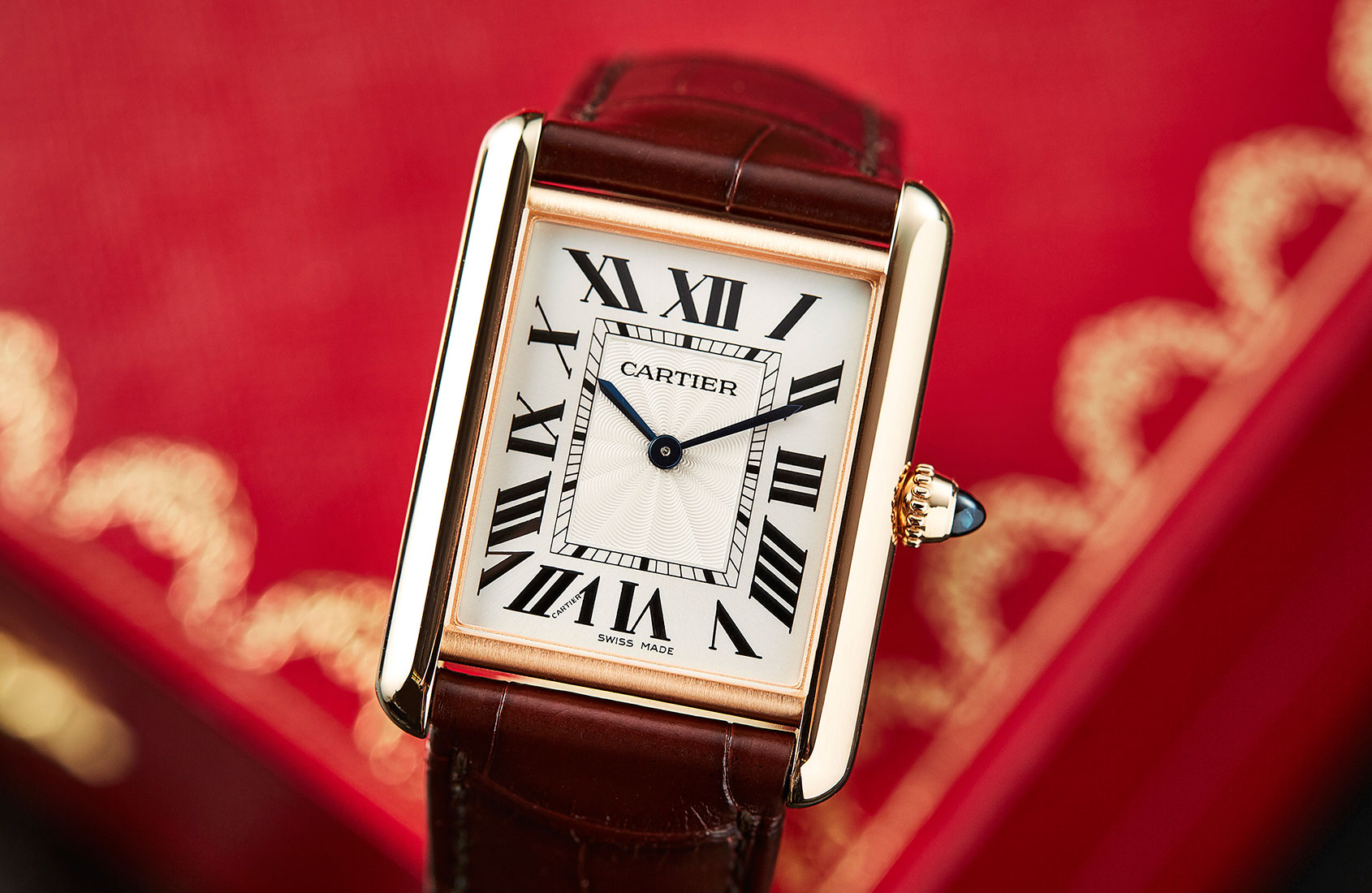 I know this is wildly sacrilegious. The Cartier Tank is, after all, one of the most iconic watches of all time, whose classic design has withstood the fluctuating whims of fashion for more than a century. Since Louis Cartier rolled it out in 1919, the Tank has graced the wrists of a veritable Who's Who of movers and shakers. You want names? OK, let's start with Clark Gable, Rudolph Valentino, Cary Grant, Bob Hope, Cole Porter, Frank Sinatra, Duke Ellington, Truman Capote, Fred Astaire, Gary Cooper and Jackie Onassis.
More? Alright then, how about Steve McQueen, Muhammad Ali, Calvin Klein, Yves Saint Laurent, Ralph Lauren, Patti Smith, Claudia Schiffer, Sofia Coppola, Angelina Jolie and Michelle Obama.
Yet all these illustrious go-getters turned a blind eye to what, I believe, is a truly strange and unnerving detail. And when you take another look at the Tank, I think you might agree.
Personally, whenever I see that watch, I suddenly come over like a die-hard republican. The bottom line: I can't stand the crown.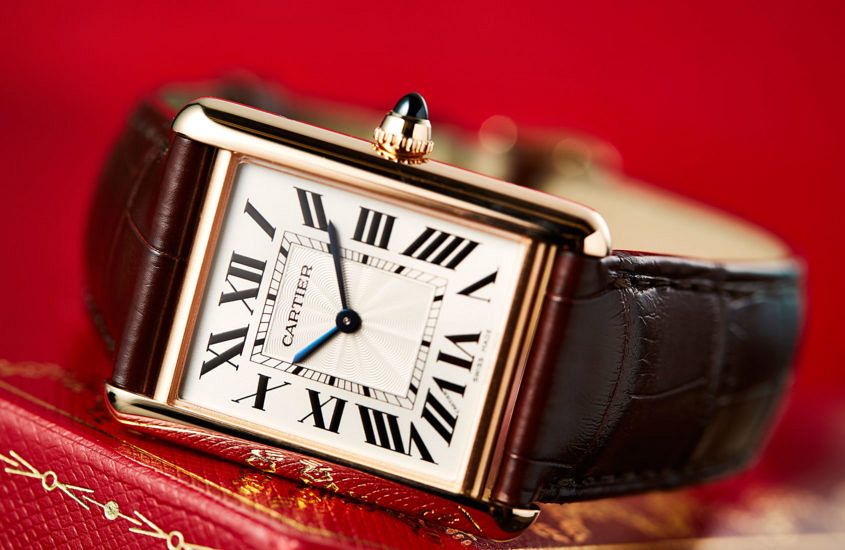 Peer closer at the cabochon-cut sapphire that juts out of the crown and what do those voluptuous curves remind you of? The conical shape is unmistakably reminiscent of a certain part of the female anatomy — the knurling at the crown's base even recalls the areola circling the nipple. There's nothing specifically wrong with this. Indeed, I'm a life-long enthusiast for boobs in general. But I also think Christopher Hitchens was onto something with the rule he applied both to breasts and gin martinis, namely that "one is far too few and three is one too many".
Clearly, the Tank's crown falls down in this numerical regard. But I'm not going to make a fuss about that. More bothersome is the manner in which the blue of the cabochon, when allied to its distinctive shape, makes it look like it's directly modelled on a police siren.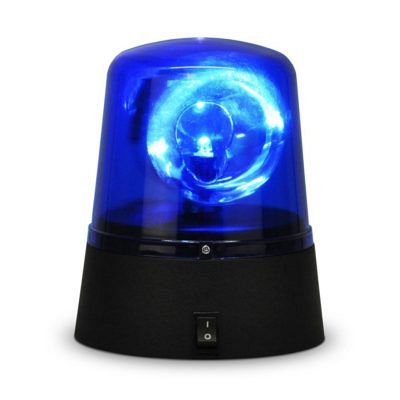 The overall effect is unsettling. The crown is at once wilfully ornate and erotic, while also being somehow redolent of a crime scene.
I get the design logic behind all this. I appreciate that the cabochon is a nod to Cartier's storied heritage as a jeweller. And I understand the aesthetic rationale, too. The angularity of the case with its linear Roman numerals leans towards the austere, so the crown is presumably aimed as a decadent counterbalance.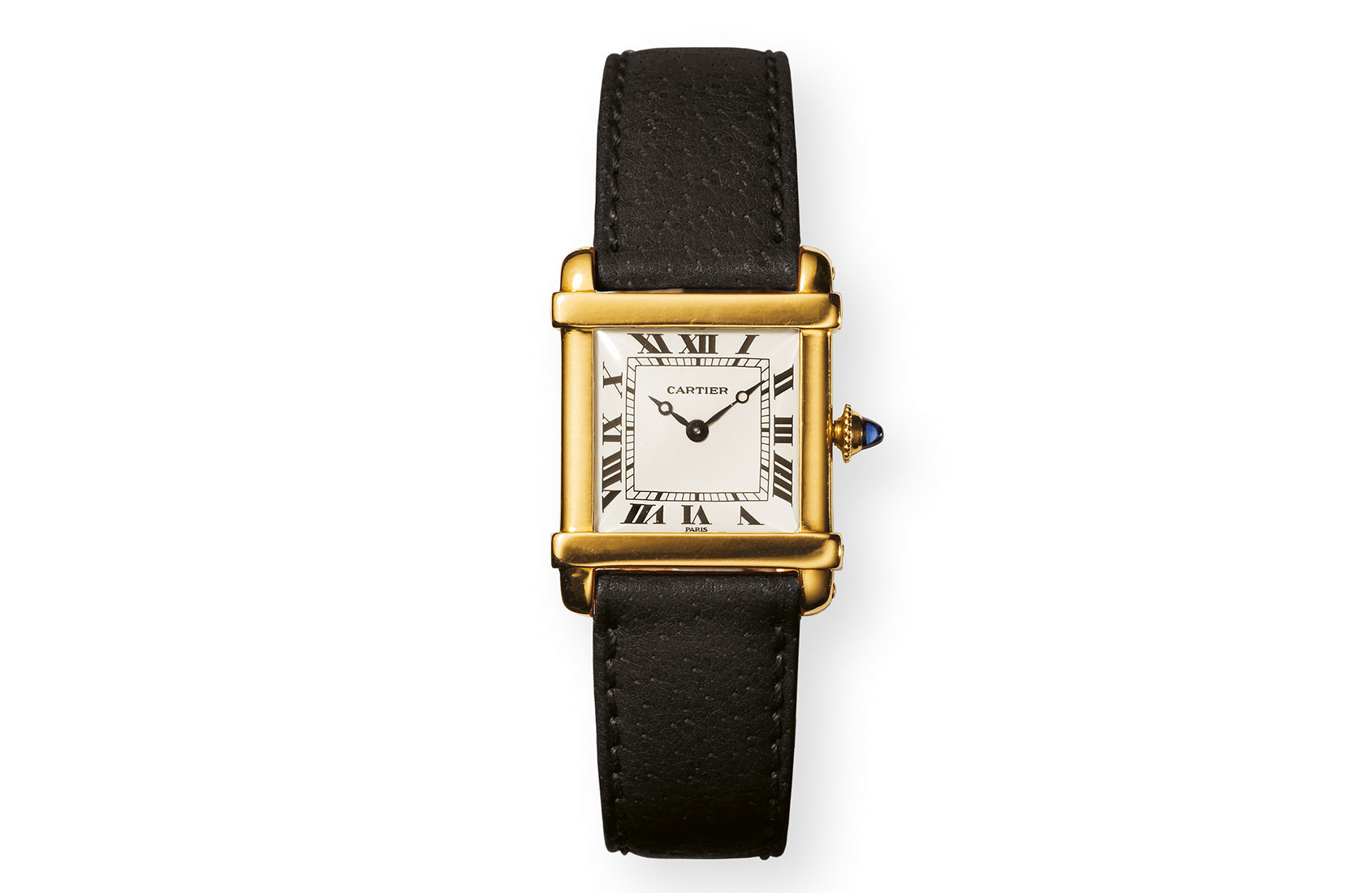 But it's one thing livening up a grey business suit with a colourful pocket square. In this example, the extravagance of the crown is more akin to sticking peacock feathers in your button-hole.
My understanding is also that, while Cartier continues to use genuine sapphires in its precious metal timepieces, the cabochons of the steel models are made from synthetic spinel. In the more accessibly priced watches, in other words, this look-at-me flamboyance is basically as legitimate as costume jewellery.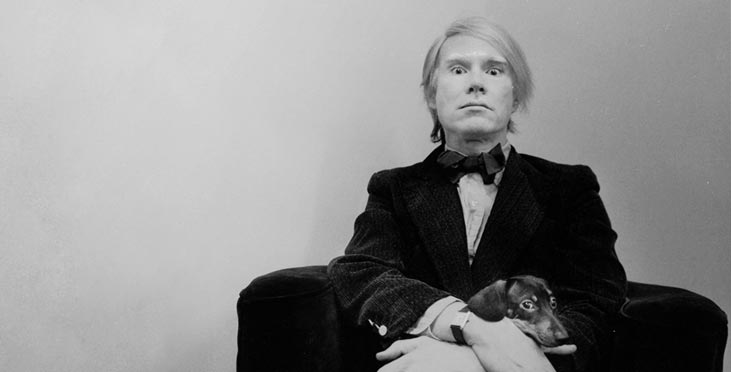 Personally, I remain baffled by how even a stone-cold classic can get away with such a preposterous detail. You know how Andy Warhol famously never wound his Cartier Tank? Well, I think he was onto something – I wouldn't touch the crown either.