Henry's top five watches of 2021
Henry Zwartz
When Luke, our Editor here at Time and Tide, asked for an article on our top five new watch releases of 2021 back in December, my first thought was: "Uh-oh, 2021 is almost over already!" I am not sure about you, but last year left me a little bleary-eyed. Like one of those "stay for one drink" parties that turns into watching the sunrise, happily drunk at Bondi Beach with your mates, jumping in the ocean before heading off to bed. Where did that night – I mean year – go?
Oh yeah, COVID. And what a year. But also what a year for watch releases. So the task has been a difficult one. Thanks Luke. There were lots of contenders because it was a year that was chock-full of interesting releases. But here are the five that stood out to me.
Hermes H08
Okay so this is just a really cool looking watch. Hermes, in my mind, absolutely nailed the design on this thing. It's a killer size at 39mm, with an interesting movement and spec sheet. It's bold, legible, sporty. It ticks a lot of boxes. It felt like a breath of fresh air when it came out earlier this year. I've spoken to more than one watch enthusiast who has muttered something about it looking a bit revolutionary, like the something the great Gerald Genta would have dreamed up in decades past. 
IWC Big Pilot 43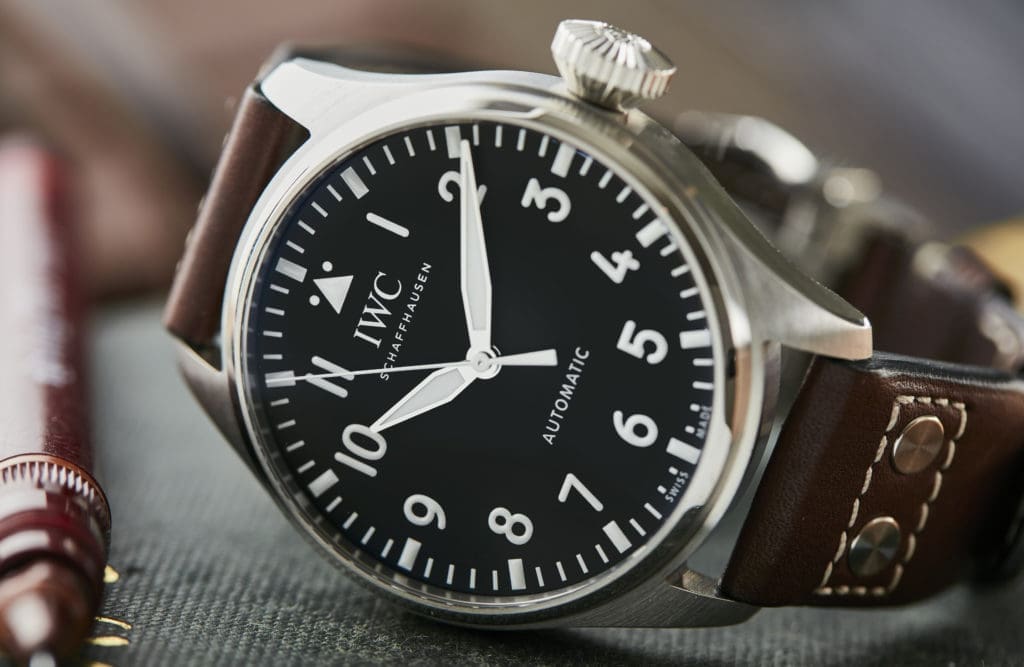 I love vintage IWC, so yes there had to be something on this list from the brand. But I also don't see a lot of modern offerings from IWC that I would actually own. Not that the designs are problematic, I admire a lot of their offerings, including the 2020 Portugeiser line which is simply beautiful. Yet personally I hanker for something that bridges the elegance of IWC with a certain ruggedness. This watch ticks both boxes in a way that the smaller pilot offering doesn't. This is just a superb watch. And is something that I would hope to own someday.
Longines Heritage Sector Dial in black
Perfect proportions, attractive dial, this classy sector dial is hands down a case study for a large brand absolutely nailing a watch from its illustrious history. As a modern statement for a dress watch this particular model makes a really strong case. Although sector dials have more of an association with tool watches of the 1930s, the modern sector dial sits more in the dressy sphere now, I'd suggest. The only downside is a 30m water resistance rating (boo!). Longines: bring one out with a 100m water resistance rating and I'll buy one for sure.
Tudor Black Bay 58 in silver 
I own the Black Bay 58 in blue and it has been my daily wearer for 2021. So there's no supposing I won't love the silver version. I just think it was a really cool statement to produce this diver in silver by Tudor. The dial colour is captivating in the flesh.  It's also funky, and some have criticised the Black Bay 58 (in black or blue) for being a little bland. Well if you are one of those critics, you certainly can't make the same argument for this little beauty.
DOXA SUB 600T pacific
We have to include the Time and Tide DOXA SUB 600T pacific. A no-date DOXA in titanium with a killer colour scheme. I picked one up for my father's 60th. I like no-date watches and there's something kind of joyous about this watch with its happy blues, bright white and orange details. Perfect to contrast with the rainy and rather wet summer Australia's east coast (which is the Pacific Ocean) is experiencing thanks to a La Nina weather event.