HANDS-ON: Wonderfully restrained – Tudor's Black Bay 41 Blue 
Felix Scholz
Now, it may shock you to learn that not everyone wants a watch bedecked with bezels, chronographs, and other functionality to complicate the equation. Some people are just after a nice watch that tells the time, simple as that.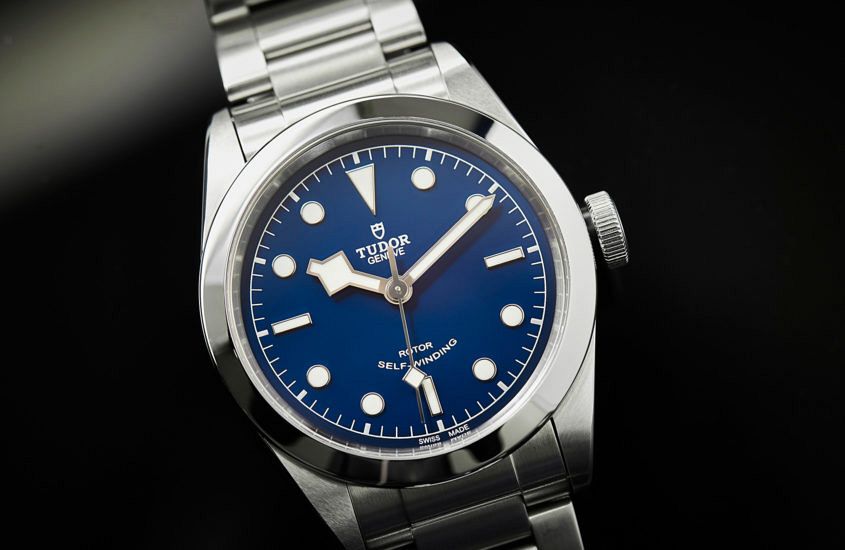 If that's something that resonates with you, the Tudor Black Bay 41 is a watch you should definitely look into. Introduced a few years ago as a 36mm case with a black dial, the collection has since grown to include 32 and 41mm versions, and most recently blue dial options. Today we're looking at the BB 41, with a blue dial.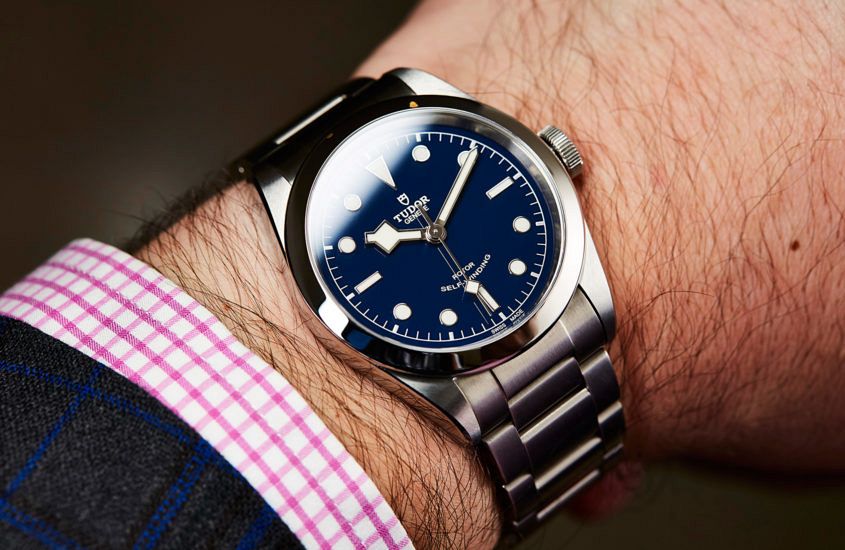 Before we get to the main talking point — the new dial — it's worth recapping the numerous charms of the 41. While the case strongly references the 'other' Black Bays — those tall, straight sides, the 'big' crown and proud, bevelled lugs — the most notable difference is the bezel. Gone is the tool-like unidirectional dive bezel of the diver, the 24-hour scale of the GMT or the tachymeter of the Chrono. Instead, there's a fixed bezel in polished steel. On paper it's a minor change, but one that radically alters the look and feel of the watch. It's still utilitarian, but in a very unassuming, everyday way. It's a watch that will comfortably fly under the radar in most environments – personally, I think this is very good thing.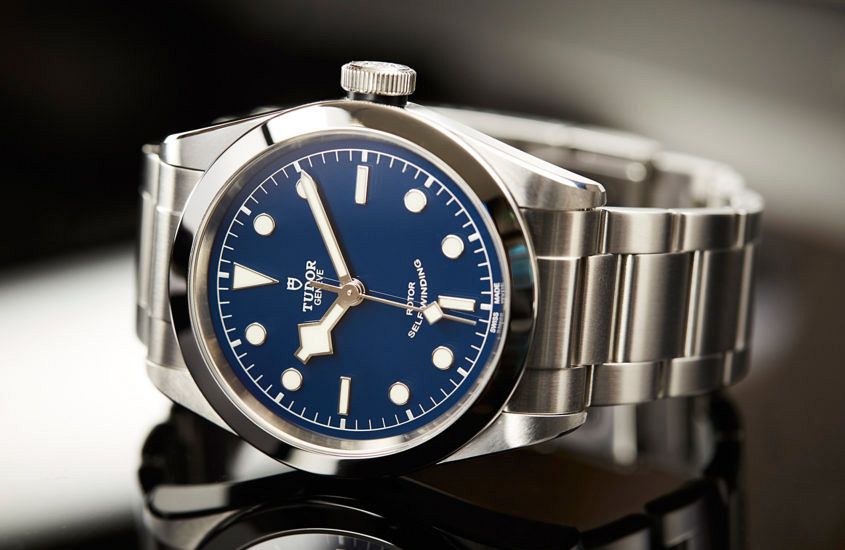 Don't make the mistake that unassuming and under the radar equals uninteresting. The dial of this watch proves it's anything but. Decked out with the same bold pattern of highly luminous dot-and-dash hour makers, as well as those snowflake-tipped hour and seconds hands, the dial has that bold Black Bay look. It's also, thanks to the lack of busy bezel, a simpler, cleaner look, something accentuated by the minimal dial text (as this movement is powered by an ETA-based movement, it lacks the three-line dial text of its in-house brethren). But for me it's the dial colour and texture that seals the deal. Blue dials are hardly anything new, but the way Tudor has treated this one is wonderful. First of all, it's a very interesting blue: rich and dark, but not navy — for me it's the colour of cobalt, with the occasional flash of ultramarine when the light hits it just right. And speaking of light, the finish of the dial really adds to its charm. It's a gloss dial, meaning that it's full of dynamism, reflections and refracted light. Simple, but deceptively so.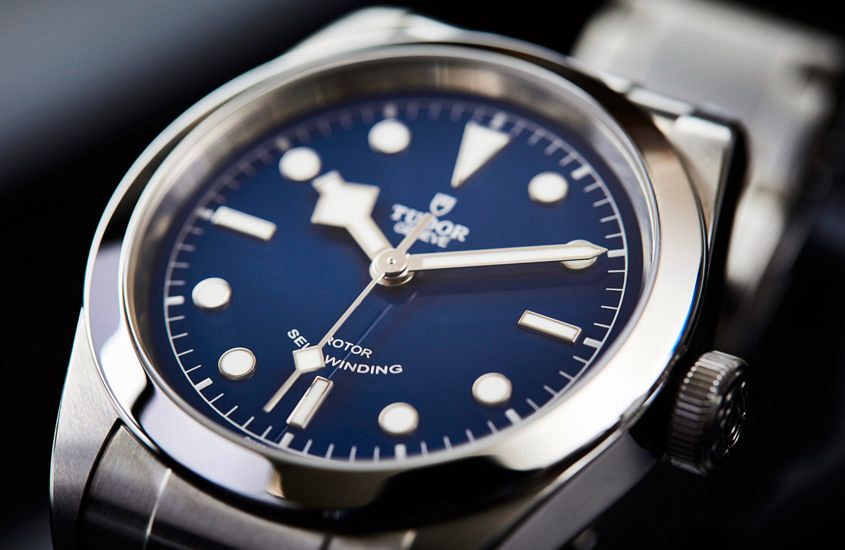 This blue-dialled Tudor Black Bay 41 is a well-designed, well-made timepiece that is happy to stand on its own merits. It has a simple job – to tell the time, and only the time. It's a job the watch pulls off with aplomb, and plenty of restrained style.
Tudor Black Bay 41 Blue Australian pricing and availability
Tudor Black Bay 41 Blue, on bracelet, $3540
[creativeassets_zeta]