HANDS-ON: This watch means business – the Cartier Santos in yellow gold 
Felix Scholz
If you're a relative newcomer to the whole world of watches, it's easy to underestimate just how big Cartier is, and how important their impact on modern watchmaking is. Cartier have carved themselves an unimpeachable place as the evergreen masters of the shaped watch, and the Santos is the watch that started it all.
While the origins of the Santos date back to the early 20th century, its primary stylistic association lies not with Belle Époque Europe but rather with Wall Street, circa 1980-something, as the modern Santos was launched (on that oh-so-distinctive bracelet) in 1978. The Santos was a key element in the power dresser's uniform.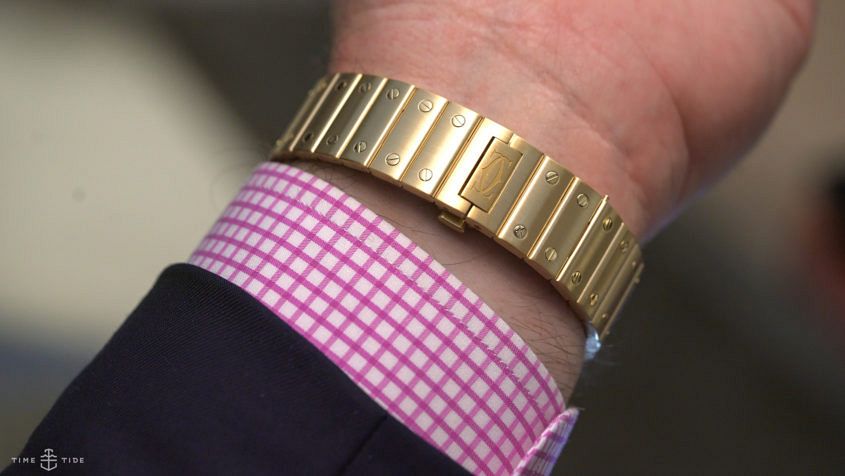 The ultimate expression of this power watch has to be the full yellow gold version — the epitome of '80s opulence, excess and awesomeness, all in a convenient, wrist-sized package. And now that the '80s is sufficiently distant in our rear-view mirror for heartwarming nostalgia to set in, the Santos is back. It was Cartier's hero at SIHH, with its new movement, redesigned case and exceptionally user-friendly quick change bracelet and link systems — all upgrades that make a very 2018 watch, even if the looks have barely changed in the last 30-odd years. But you know what hasn't changed? The weight of a solid yellow gold Santos on the wrist (here is the large model), and not just the literal weight. Regardless of how old you were when Wall Street was released, or your thoughts on yellow gold, this is a serious watch, and one that means business.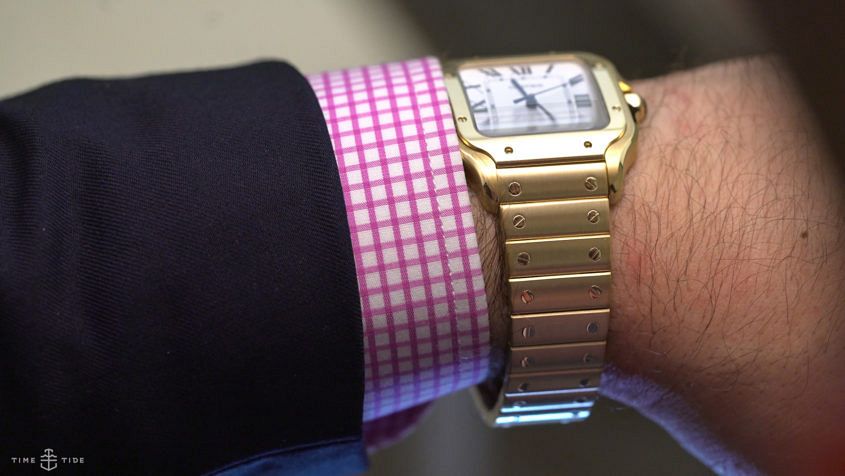 Cartier Santos de Cartier Australian pricing and availability
Cartier Santos de Cartier, large, in yellow gold, $61,000.