The story in a second:
Everyone's doing skeleton watches these days. Few are doing them as well as Roger Dubuis.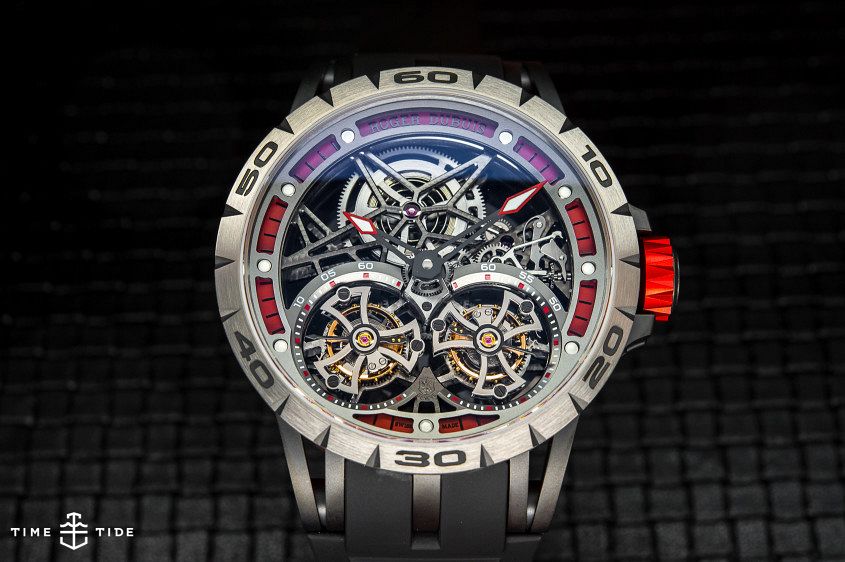 Skeletonised watches have been enjoying a serious renaissance and reboot over the last few years. Gone are the delicate and fiddly finishes that were traditionally used, replaced with a modern approach that's more architecture than artisanal. And while Cartier and Hublot are the best-known advocates of this new school, the undisputed masters of the modern skeleton are Roger Dubuis. For the past 10 years they've been perfecting their spare and linear skeletonisation, with airy movement architecture and bridges in their trademark star shape. But what really sets Roger Dubuis apart is quality. Each one bears the Poinçon de Genève (or the Geneva Seal if you don't parlez français), which means it's had to meet 12 strict criteria. Boiled down, that means the watch will be finished to a ridiculously high standard.
This is evident in the latest version of their double flying tourbillion, first introduced in 2009. Everything on this watch is chamfered, perlaged and polished to within an inch of its life. And a watch with not one but two 60-second tourbillons practically demands this level of detail. It's not just the movement on the Excalibur Spider Double Flying Tourbillon that has been skeletonised – the bezel, case and hands have been also been worked to give the whole watch an aggressively sculptural feel. That the case is made from titanium with red aluminium highlights only adds to the lighter-than-air sports watch style.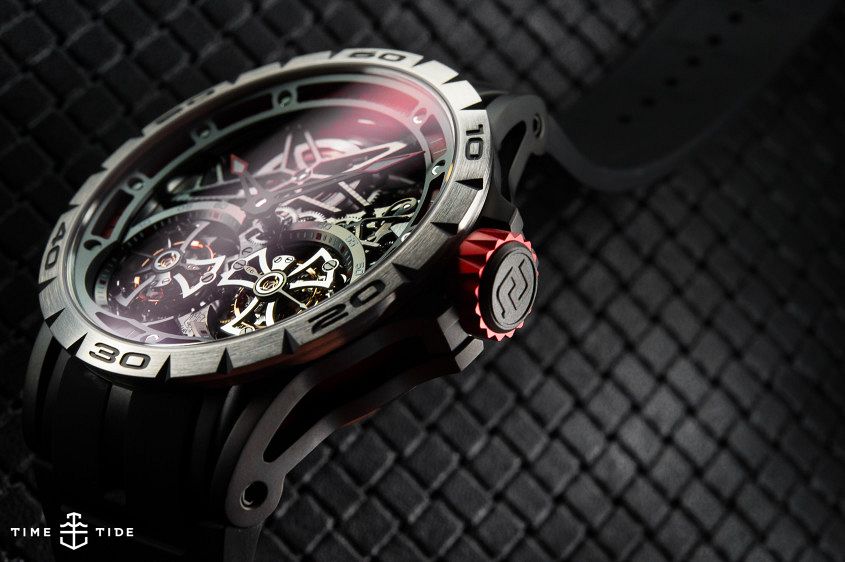 There's a quick and dirty way of achieving this look: add an off-the-shelf tourbillon to your machine-finished movement, cut a few bits of it out, put it on a rubber strap and Jean-Luc's your uncle. For some, this approach might be enough – it's certainly cheaper – but put it next to a Roger Dubuis and you're fooling no one.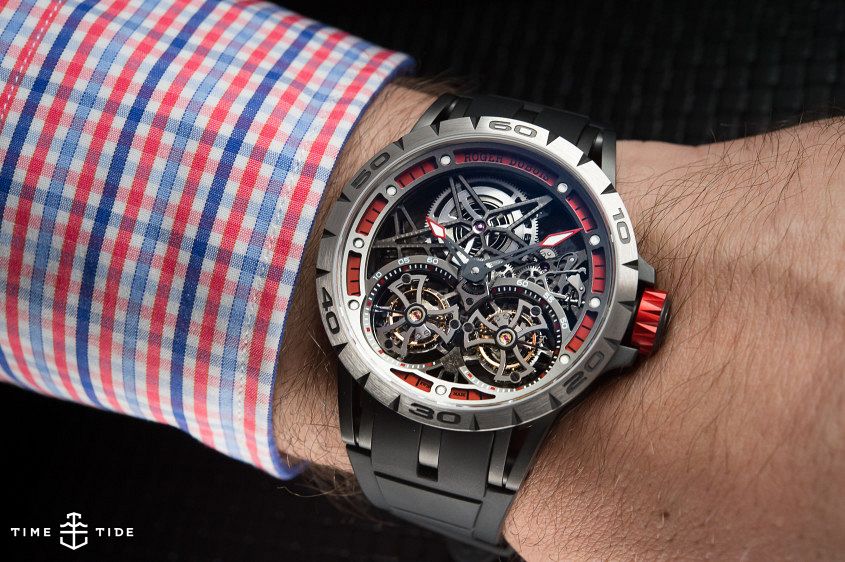 Roger Dubuis Excalibur Spider Double Flying Tourbillon Australian pricing and availability
The Excalibur Spider Double Flying Tourbillon (reference DBEX0481) is limited to 188 pieces and has a retail price of $380,000.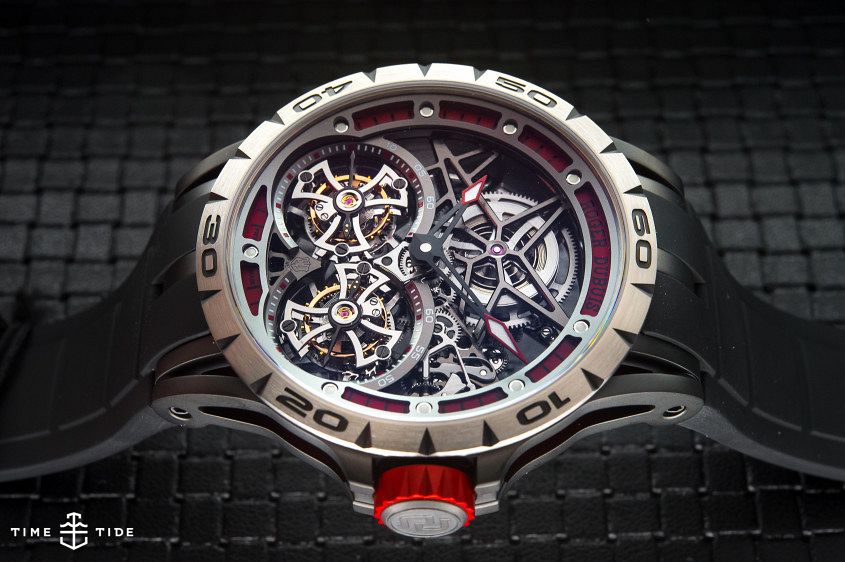 Images by Kristian Dowling.