Richard Mille's highly technical and extremely high-end timepieces routinely push boundaries. At SIHH 2016 it's the RM 50-02 AJC that reimagines an aviation timepiece as only Richard Mille could.
RM have partnered with Airbus Corporate Jets, the division of Airbus responsible for opulent private and business jets, to create a watch that merges the worlds of high horology and high flying. The case is made from the same titanium-alloy that is found in Airbus' jet turbine blades and the large double bezel of ceramic and titanium is shaped like an aeroplane window. Another nod to the world of aviation is Mille's use of Airbus' proprietary Torq screws. The crown brings to mind a turbine, and the chronograph pushers are shaped to the 'pyramids' on the wings of a plane – a fairly vital piece of engineering that attaches the engine to the wing.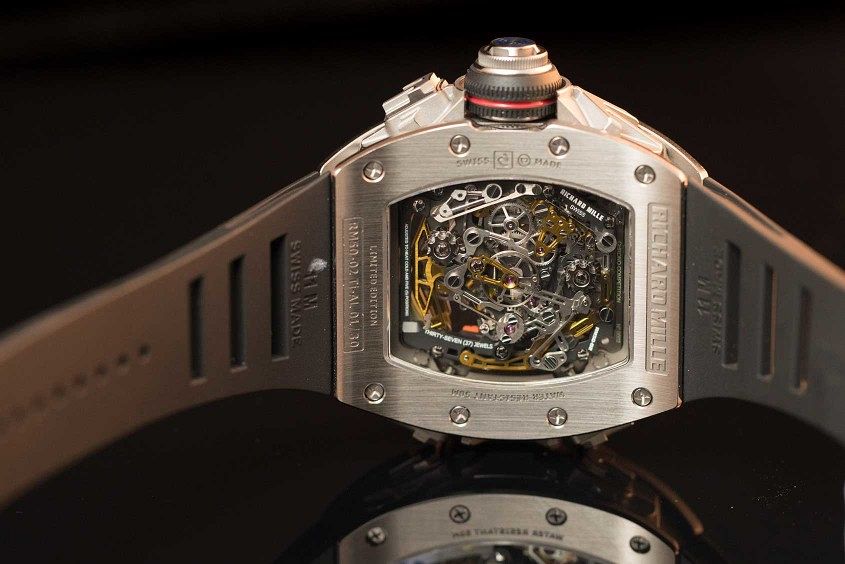 If the case of the RM 50-02 ACJ is inspired by the body of an Airbus jet, the complicated dial is straight out of the cockpit. The orange, green, yellow and red are colours taken from panel instrumentation, and the golden elements of the tourbillon split second movement have been finished with an anti-corrosion coating used in planes.
Richard Mille's novel take on the pilot's watch doesn't come cheap though – the limited edition of 30 pieces has a sticker price of one million Swiss francs.