This year Jaeger-LeCoultre's SIHH showstopper was the stunning Reverso Tribute Gyrotourbillon, the latest evolution of their beautiful twin-axis tourbillon, first unveiled in 2004.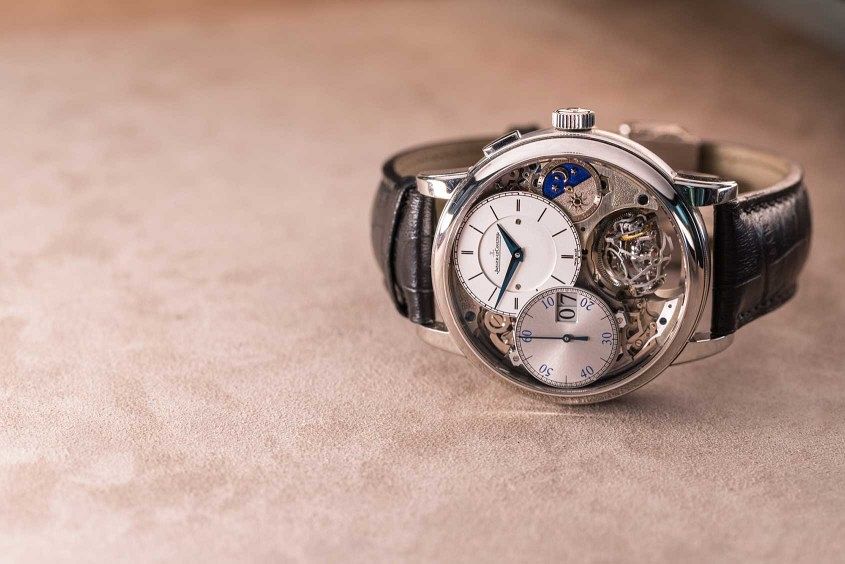 Today, though, we're having a look at an earlier version, the Master Grande Tradition Gyrotourbillon 3 Jubilee – an amazing watch that also received a white gold diamond-set update this year. The platinum Jubilee edition was released in only 75 pieces, so when we had the opportunity to hold one in our hands we jumped at the chance (not literally, it's not a good idea to jump while holding a watch like this in your hands).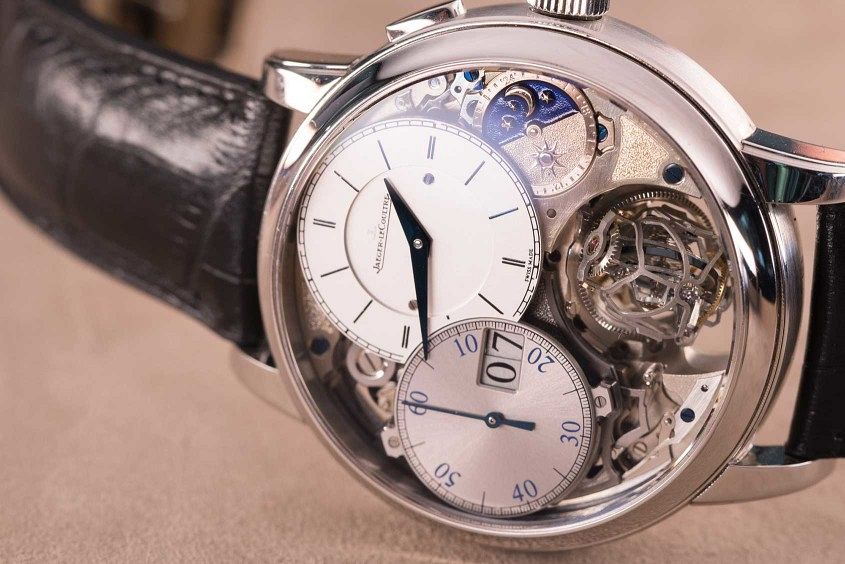 Unsurprisingly, given its name, the first thing you notice about this watch is the tourbillon. As I mentioned it's a twin-axis tourbillon, but that doesn't quite capture what makes it so special.
It's also suspended in a spherical cage and fitted with a spherical balance spring. The result is absolutely entrancing, and proof – if any were needed – that JLC can compete with the best of the haute horological set.
But this watch has another impressive (if less showy) trick up its sleeve. You might think the subdial at nine is a big date and small seconds, but it's actually a very clever digital monopusher chronograph, with an instantaneous minute display. Watching the minute counter advance at whip-like speed is quite amazing – thought it's also a prodigious power hog, so the chronograph complication has its own dedicated gear train, complete with power barrel. A small day/night indicator rounds out the trio of dials.
What surprised me most about the Gyrotourbillon 3 is just how good-looking, and well-designed it is in the flesh. There's a tendency for watches with highly technical features like this to showcase the innovation at the expense of aesthetics, but this JLC, with its three different dial textures, the exceptionally well-finished movement plates and yes, that marvel of engineering that is the Gyrotourbillon, all add up to a watch that's a great example of the synthesis of art and technology that lie at the heart of high-end watchmaking.