For many consumers and manufacturers, now is not the time for extravagant, outlandish watches. That's not to say SIHH doesn't have its fair share of outlandish, extravagant and (it must be said) amazing timepieces – but they're very much a niche proposition. The vast majority of real-world buyers are after something simpler and in a soft and uncertain economy the versatile round steel watch, free of gimmick and full of quality is an appealing option. Happily, this year SIHH is delivering quite a few watches that fit this bill.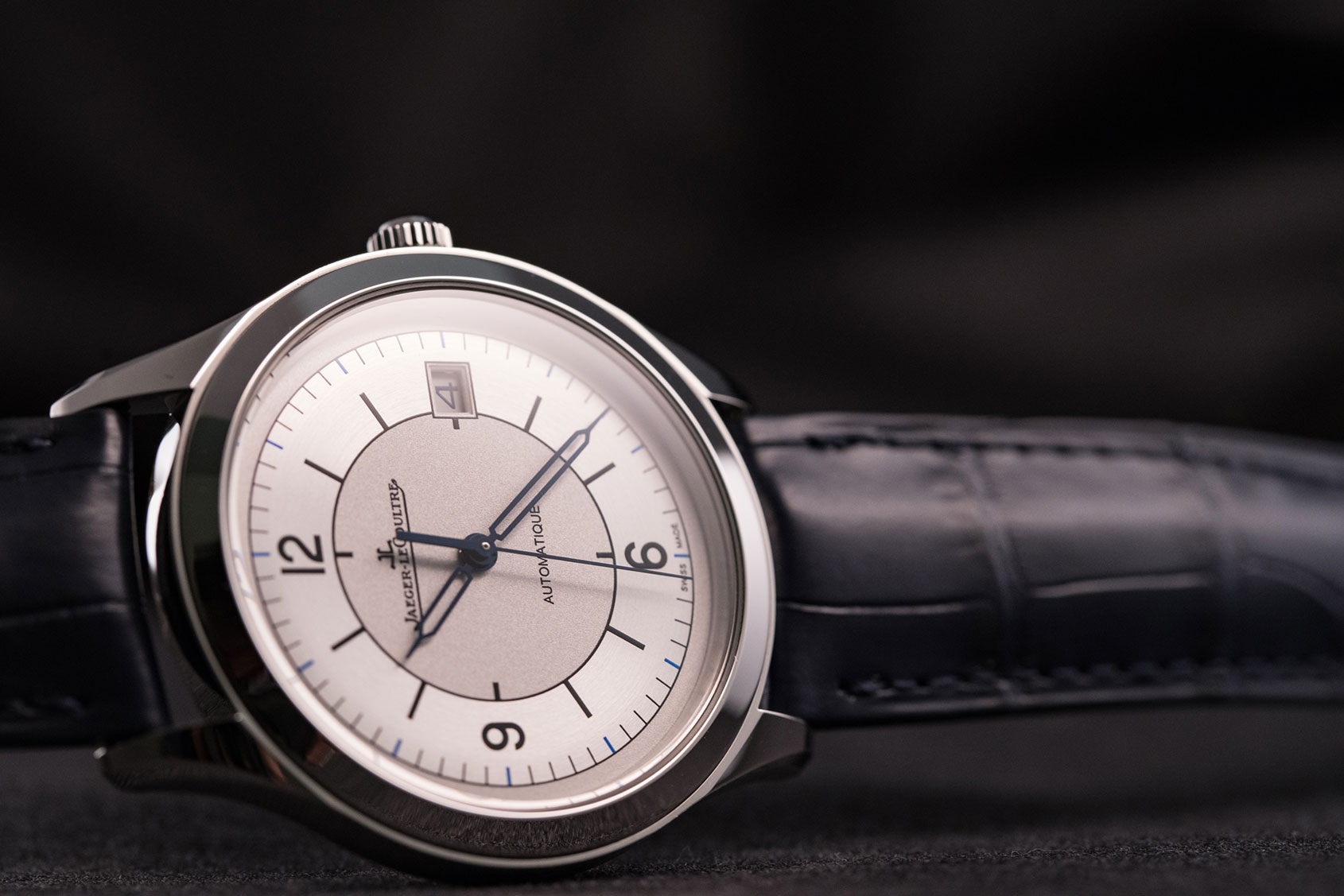 For me, one of the best is the revivified Jaeger-LeCoultre Master Control collection. For the past 25 years, these clean, round watches have been the starting point for many who've wanted to get into the brand, but (for whatever reason) haven't heeded the call of the Reverso. These new Master Controls are pitch perfect heritage-ish watches that do everything right. The collection includes a dual time and a chronograph that we'll show you down the track, but for now we'd like to focus on the Master Control Date.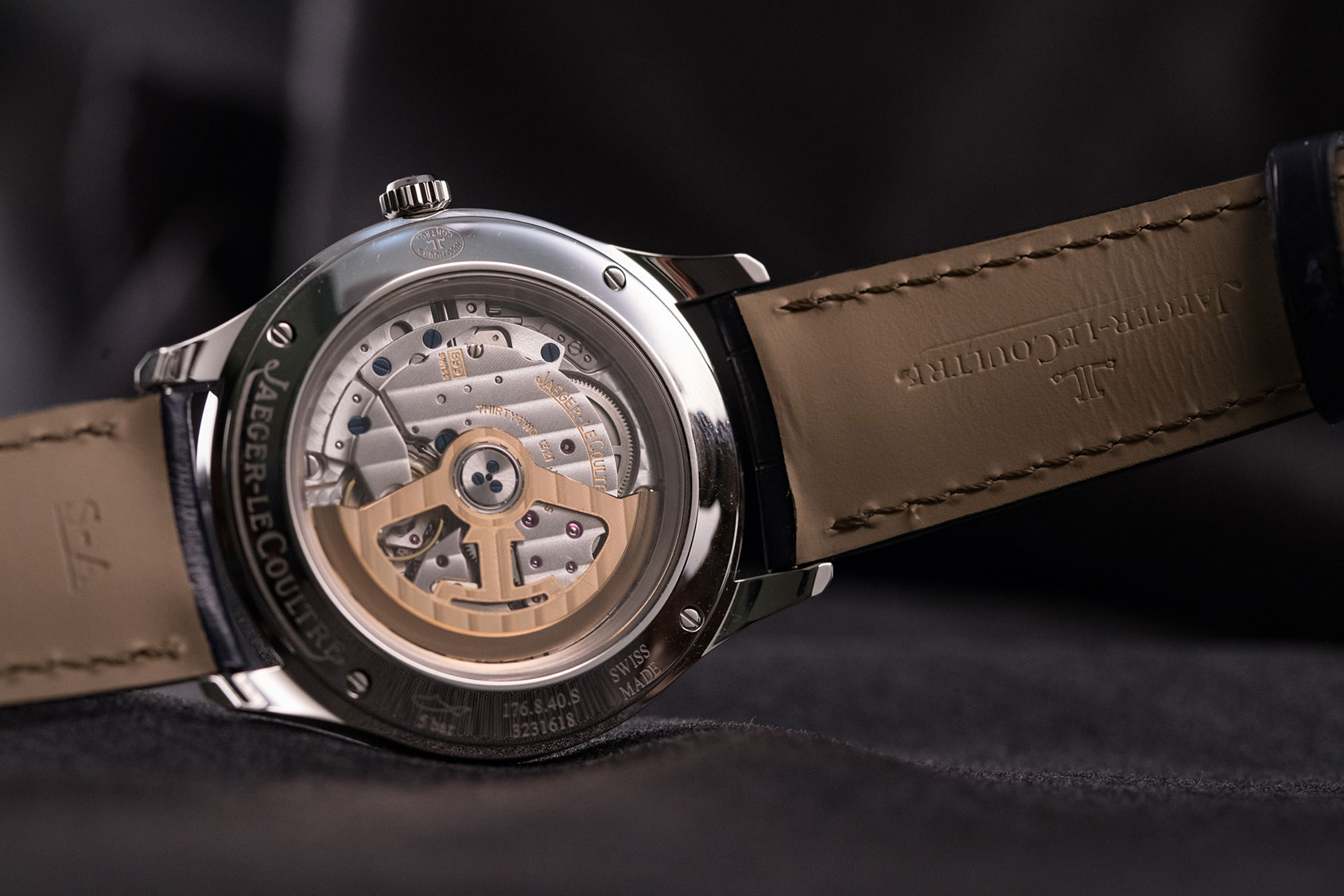 Before we get to that stunning dial, it would be remiss of us not to mention the well-proportioned 39mm steel case, which is très slim at 8.5mm. This classic case, with its broad polished bezel houses JLC's own cal. 899/1, with a fancy pink gold rotor. The Master Control is secured to your wrist with a lovely gator strap and a tang buckle.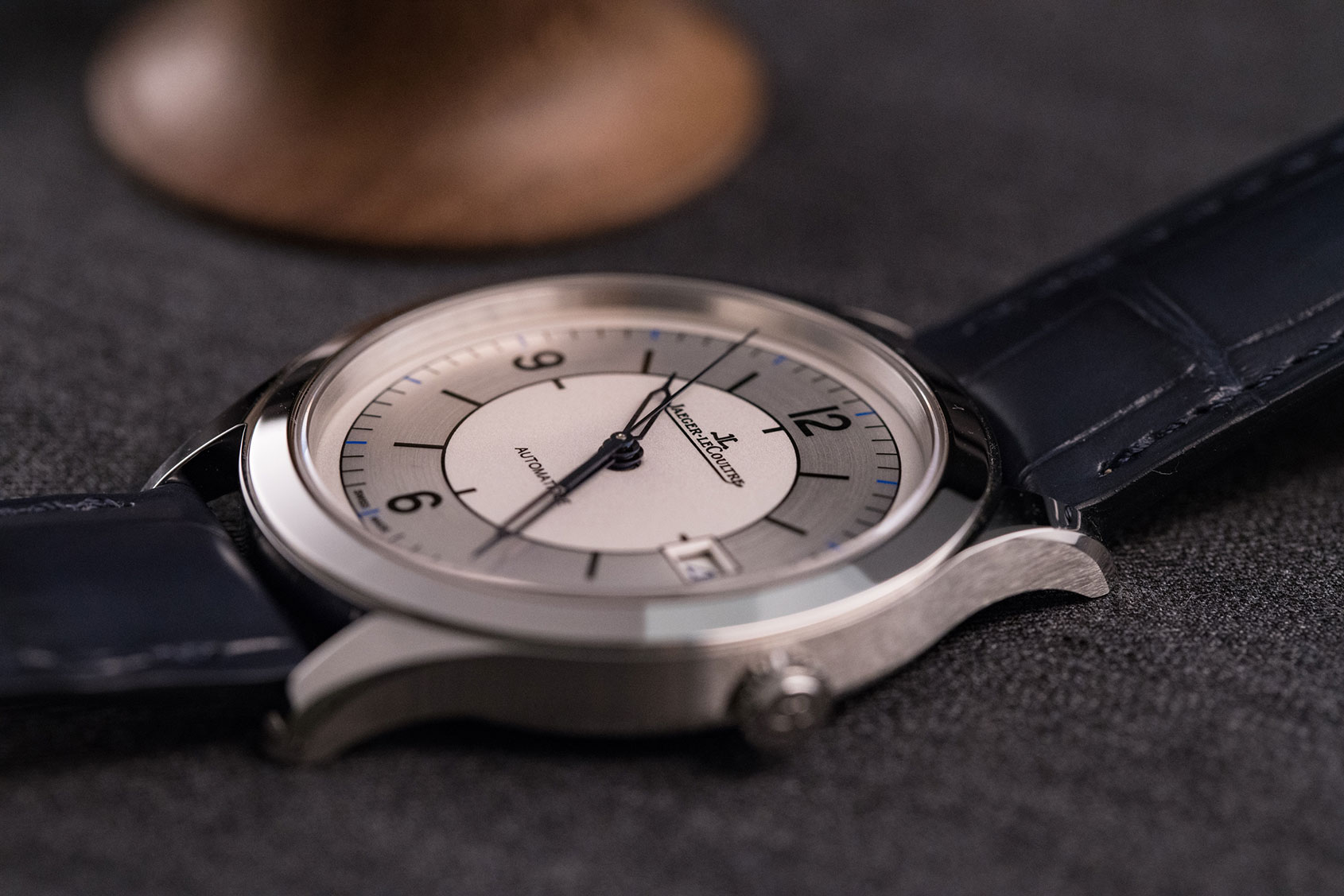 With all that covered off, now we can get to the dial. The look owes a lot to JLC's mid-century designs: sparse but stylish, with printed Arabics at three cardinal points and a date at the fourth. Its striking 'sector' layout provides contrast, but is subtle enough that it can easily go from everyday to dress duties. There are nice light blue details on the outer minute track – a detail picked up in the date wheel text. The hands are beautiful; long, slender with loads of personality, thanks largely to their open construction. And while some may bemoan the lack of lume, perhaps JLC has made a smart choice. Heavier hands would have pushed the Master Control Date into far too utilitarian territory. Leave that to the Geophysic.
With a price just north of $8000 AUD, this is one heck of a package. Without thinking too hard, I can think of a handful of watches from Swiss brands just as big that lack the finesse and the finish (and certainly the in-house movement) of the Master Control Date. And honestly, who isn't looking for a little more value these days?
Jaeger-LeCoultre Master Control Date Australian pricing
Jaeger-LeCoultre Master Control Date, in steel, $8300