The story in a second:
Meet Hublot's version of a concept car – the MP-05 LaFerrari.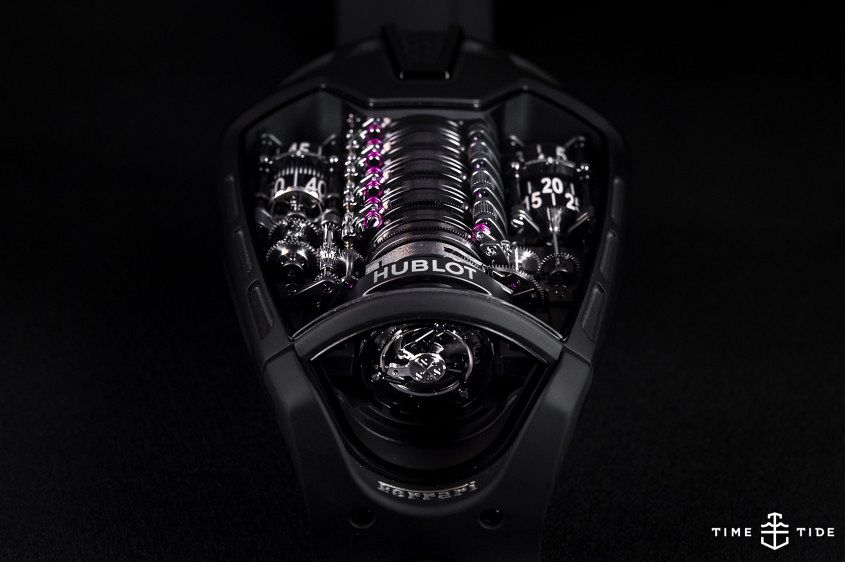 We've explained the relationship between Ferrari and Hublot in the past and recently showed you a special Big Bang celebrating the collaboration. Today we're focusing on a completely different Hublot – the MP-05 LaFerrari All Black.
Inspired by Ferrari's hybrid (!) concept car of the same name, this is the latest version of a very special Hublot from their top-of-the-line Masterpiece Collection. Let's be clear: the MP-05 LaFerrari is an amazing piece of machinery. A total of 637 components make up the watch, which includes a digital time display and a vertically mounted tourbillon sitting at the bottom of the central column of 11 coupled mainsprings. But get this: the LaFerrari boasts 50 days of power reserve. Yes, you read that right. Days. Not hours.
Given that RSI would become a real issue if you had to fully wind it by hand, the MP-05 comes with an electronic screwdriver-like tool (which looks like something out of an F1 pit lane) to wind and set this watch quickly. We'd look forward to the power running out, just to have a go with the tool.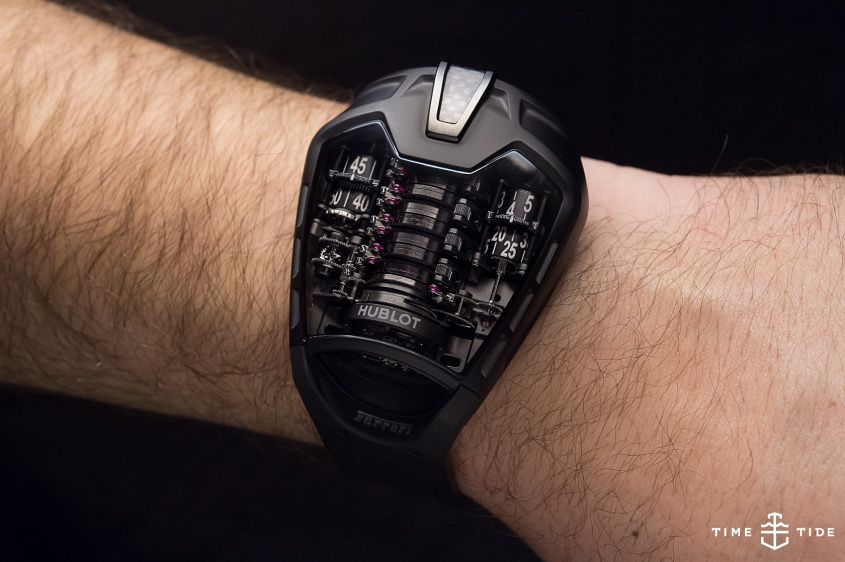 From an aesthetic perspective, the flowing, aggressive lines of the MP-05 LaFerrari clearly owe a lot to the car manufacturer, so even though the watch is huge on the wrist, there's no denying that the cool is strong with this one. And really, in the same way that a Ferrari isn't about getting from a to b, this watch isn't about telling the time.
Hublot MP-05 LaFerrari All Black Australian pricing and availability
The MP-05 LaFerrari All Black is limited to 50 pieces and has an RRP of $355,000.
Images by Kristian Dowling/Time+Tide Images.