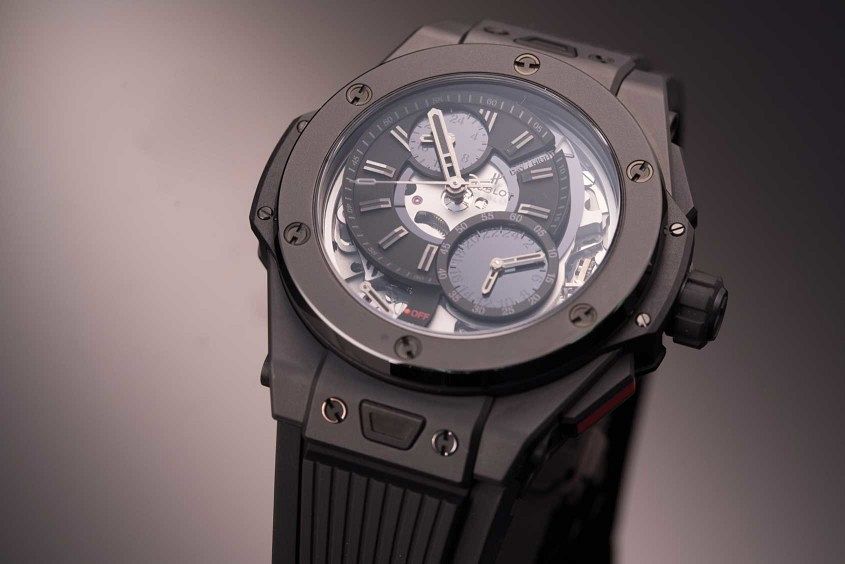 Before the ubiquity of the mobile phone, one of the most useful functions a watch could have was an alarm. These days it's a decidedly anachronistic complication, hence the feature is most commonly associated with historic models such as the Vulcain Cricket (named after its particularly noisy, whirring alarm) or the Jaeger-LeCoultre Memovox.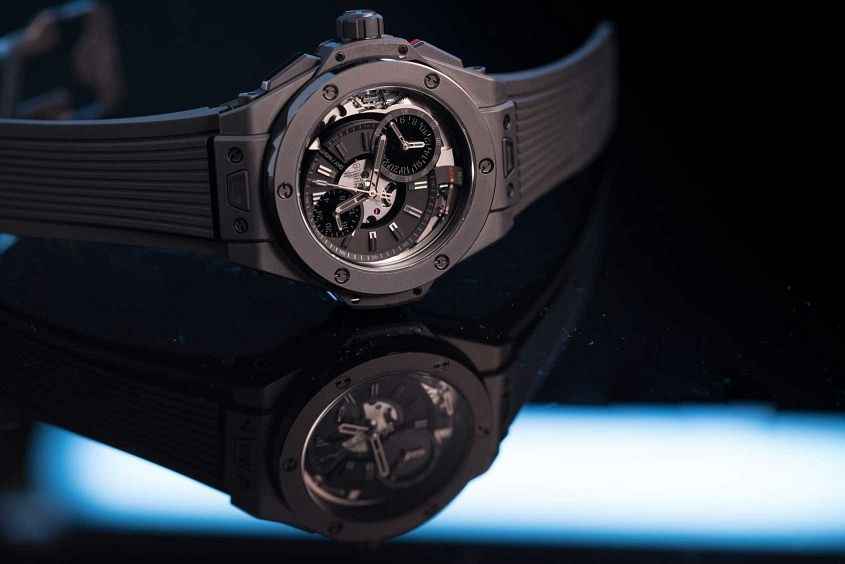 So, it was something of a surprise to see Hublot release their Big Bang Alarm Repeater last year, powered by their brand-new, manually wound HUB 5003 movement. And even though it comes in the familiar form of the Big Bang, it's a design that's a bit left-field for the brand – but oh boy, does it work. As this year marks the tenth anniversary of their All Black concept, we're anticipating seeing plenty of black-on-black Hublots during the remainder of 2016, starting at Baselworld with the official release of The Big Bang Alarm Repeater All Black, executed in a 45mm microblasted black ceramic case, with a black and sapphire dial.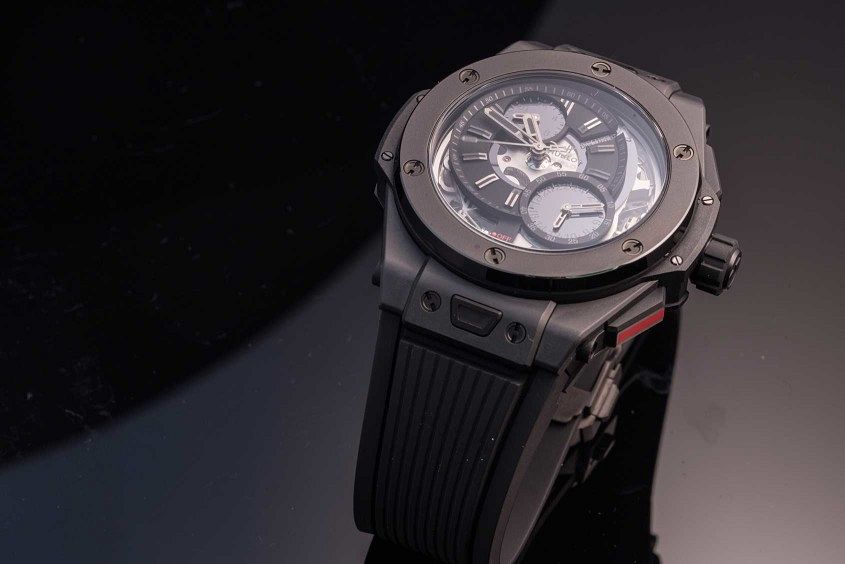 Speaking of dials, there's quite a lot going on here. The watch displays two timezones – home time in the large, off-centre dial, with a second, 24-hour time displayed at 11, and a day/night indicator positioned between one and two. The other dial at five displays the alarm time, and there's also an indicator at seven to let you know whether the alarm is on or off. Aside from all this information, you get glimpses of the 356-part movement, providing some welcome contrast from the otherwise monochromatic colour scheme.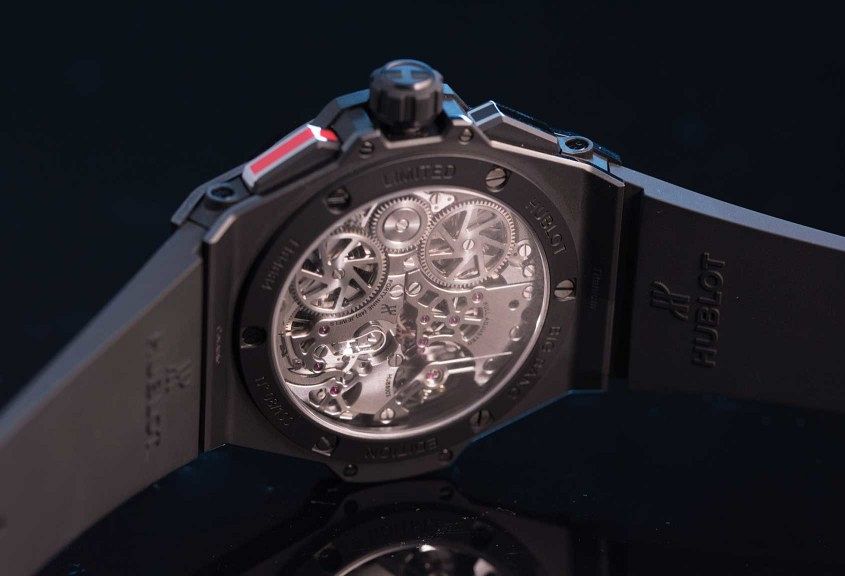 The coolest part about the Big Bang Alarm Repeater is that you can actually see the alarm's hammer in action, as well as hear it. Just to the left of the alarm on/off indicator, it's even visible in the dark thanks to stripes of luminous material. It's this interactivity of the alarm that makes it great, and is a large part of the Alarm Repeater's appeal.
If you're observant, you'll have noted that the watch has pushers, even though there's no chronograph. The upper one adjusts the GMT time in one-hour increments, while the lower turns the alarm off – a clever repurposing of the Big Bang's distinctive pushers.
The Big Bang Alarm Repeater is a decidedly contemporary take on the alarm complication, and one that demonstrates the continued versatility of the Big Bang.
Hublot Big Bang Alarm Repeater All Black Australian pricing
The Big Bang Alarm Repeater in All Black is limited to 100 pieces and has an RRP of $56,900.