HANDS-ON: The Eterna KonTiki Super Chronograph – a bang-for-buck in-house chrono
Felix Scholz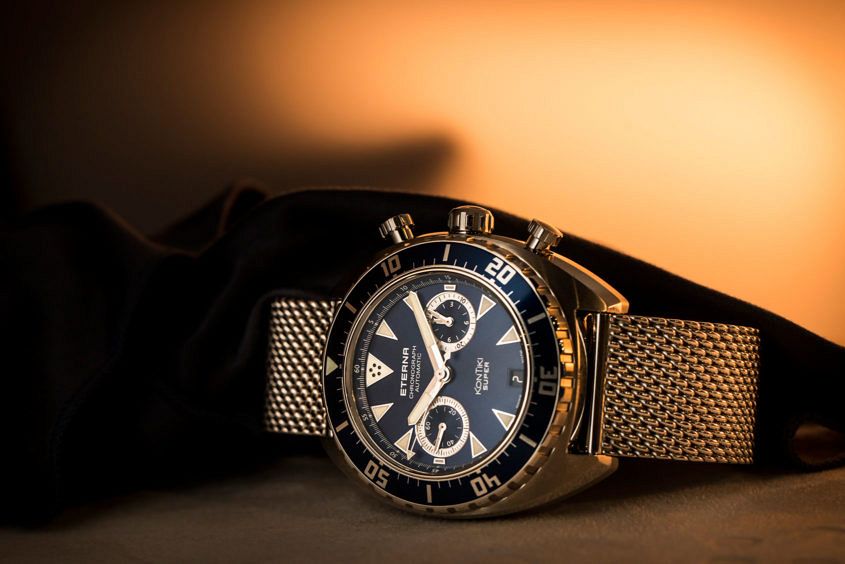 A peer of the Submariner and the Fifty Fathoms, the Eterna KonTiki is one of the all-time great dive watches, with its own equally cool backstory. In 1947, Norwegian explorer Thor Heyerdahl sailed from Peru to the Polynesian islands on a 14-foot balsa-wood raft called the Kon-Tiki. The 6900km journey took 101 days, and at its end Heyerdahl proved that South American exploration and settlement of the Pacific was possible. He and his team completed their epic voyage with Eterna timepieces on their wrists, and so, in 1958 Eterna adopted the KonTiki name for its adventure-oriented line of watches.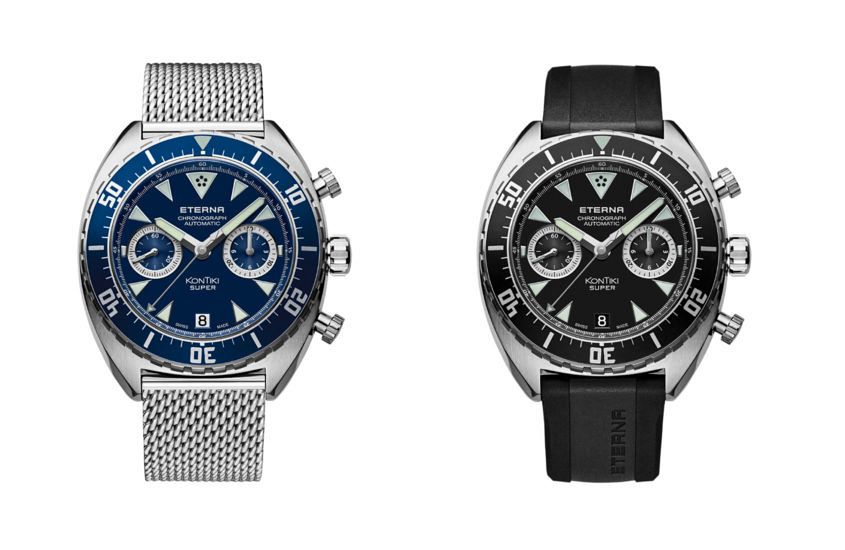 The watch has evolved since then – various designs, cases and complications have come and gone, but reliability and robustness have always been crucial. One particularly coveted vintage reference is the Super KonTiki made for the Israel Defence Forces in the 1970s. It's from this bulky, cushion-shaped case that today's Eterna Super KonTiki Chronograph takes its inspiration.
At 45mm across by 16mm high, the watch is built like a tank, which is appropriate given its military roots, but like most cushion-shaped cases, it wears well. It comes on rubber or mesh as standard – two classic choices for a vintage-inspired diver. The dial, in blue or black is also pure retro, with distinctive triangular markers cribbed directly from vintage KonTikis. But what's new – and exciting – is the movement. Instead of the Valjoux 7750 you'd expect to find in a watch at this price point, you get the 3916A – a brand new calibre made by Eterna. This attractive two-register automatic chronograph features 65 hours of power reserve, stacked minute and hour totalisers at three, and is in fact, a flyback. Quite impressive. And by the way, this move to in-house isn't something new, but rather a return to form. Eterna originally set up, and later sold, the company that went on to become ETA, so it's good to see the brand getting back into the manufacture business after such a long absence.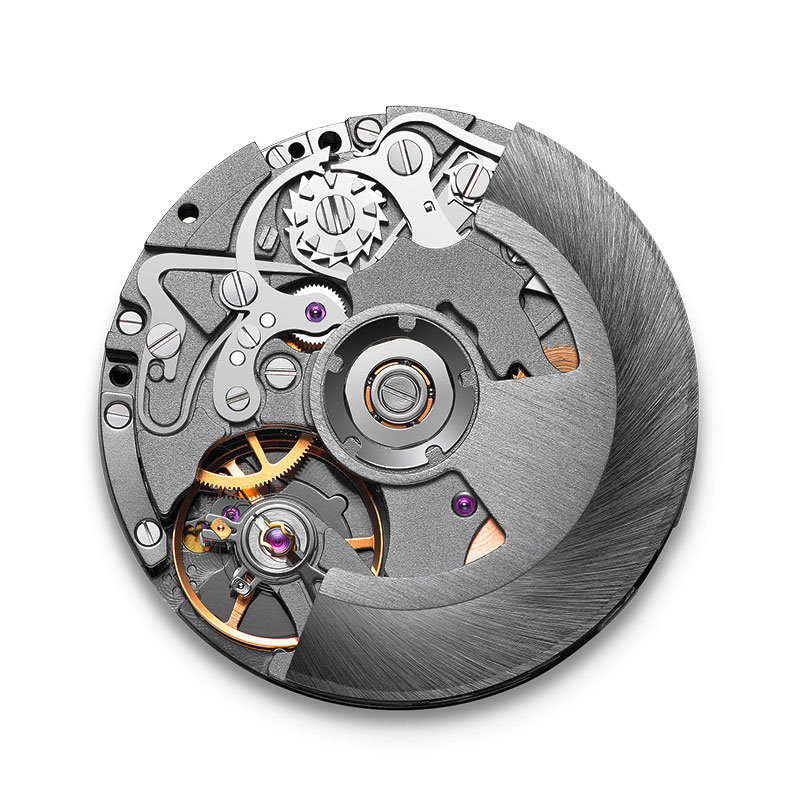 The KonTiki Super Chronograph is a substantial package. Not only do you get a big dive watch with an impressive backstory and sweet vintage style – you also get a thoroughly modern in-house flyback chrono at a price that's hard to beat.
Eterna KonTiki Super Chronograph pricing
The Eterna KonTiki Super Chronograph, 4800 CHF on steel mesh, 4600 CHF on rubber.