Last year, Seiko announced their Save the Ocean initiative – a partnership between famed underwater explorer and conservationist Fabien Cousteau and Seiko Prospex. This program is aimed at raising awareness (and funds) for marine conservation. It was also a partnership that saw some very cool 'Save the Ocean' editions of classic Seiko divers.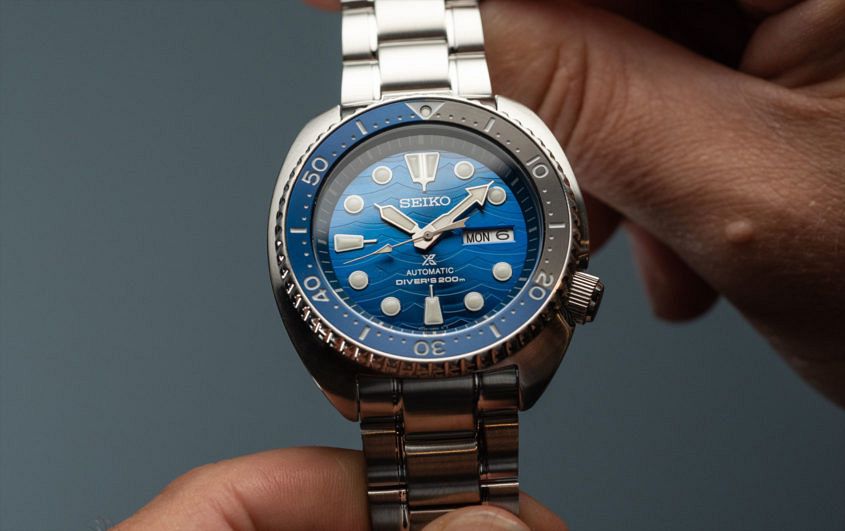 Well, it's 2019 now, and time for another edition of this feel-good diver. And while the blue colour theme is the same, the details are a little different. Meet the Save the Ocean Great White Shark edition 'turtle' diver, AKA the Seiko SRPD21K.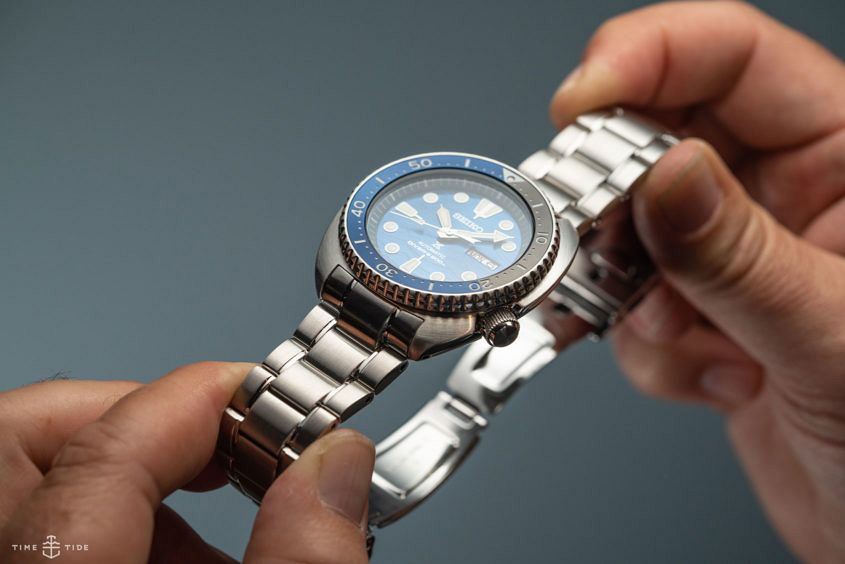 Fundamentally, this is the same Seiko diver we all know and love: 45mm case, Hardlex crystal, more than enough lume to shake the room (tick, tick, tick, boom), a crown at four allowing you to change the time, day and date on the 4R36 movement, a diver's bezel with a blue and black aluminium insert, and a solid steel bracelet.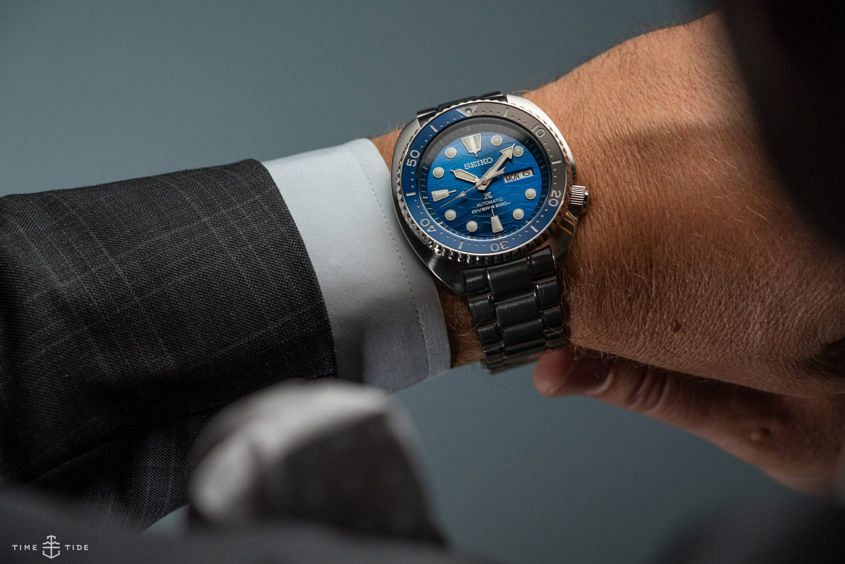 What's new though is, of course, the dial. It's a metallic, shimmering oceanic blue, with a pressed pattern on it evoking, if not quite Hokusai's Great Wave then certainly some pretty choppy seas. The link between the watch and saving the ocean could not be clearer. You'll need to hunt a little more for the shark tie-in though. But once you spot it, you won't be able to miss it. Lurking in the waves just near eight o'clock is a lone fin, tattered from some previous encounter. A subtle and suitably ominous tribute to one of nature's great apex predators.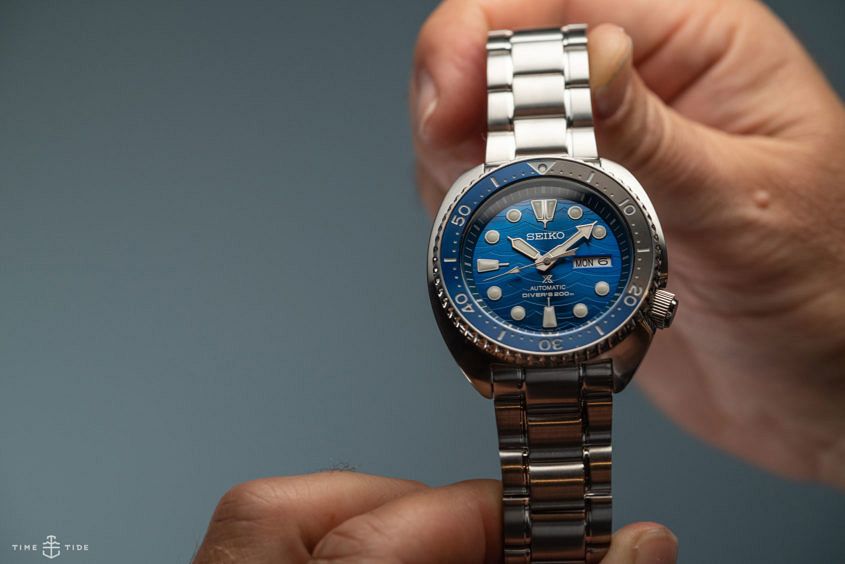 As before, this special series is also offered in Samurai and a solar chronograph version with the same dial, but we suspect this classic, cushion-cased diver will be the fan favourite. These watches are in the Australian market now, but if swimming with sharks is your idea of fun, don't delay, as they surely won't be on the surface for long.
Seiko Prospex SRPD21K Save the Ocean Great White Shark price
Seiko Prospex SRPD21K, $799 AUD